Let's keep this simple: If you haven't been vaccinated yet, go ahead and do that. And if you have a friend that hasn't been vaccinated yet, bring that unvaccinated pal to Black Husky Brewing, 909 E. Locust St., on Saturday, May 15 or Sunday, May 16 from noon until 6 p.m. Why? Because that's when Black Husky is hosting a free vaccine clinic, and that's when Black Husky will give both you (bring your vax card!) and your just-vaccinated friend a free beer. Fun!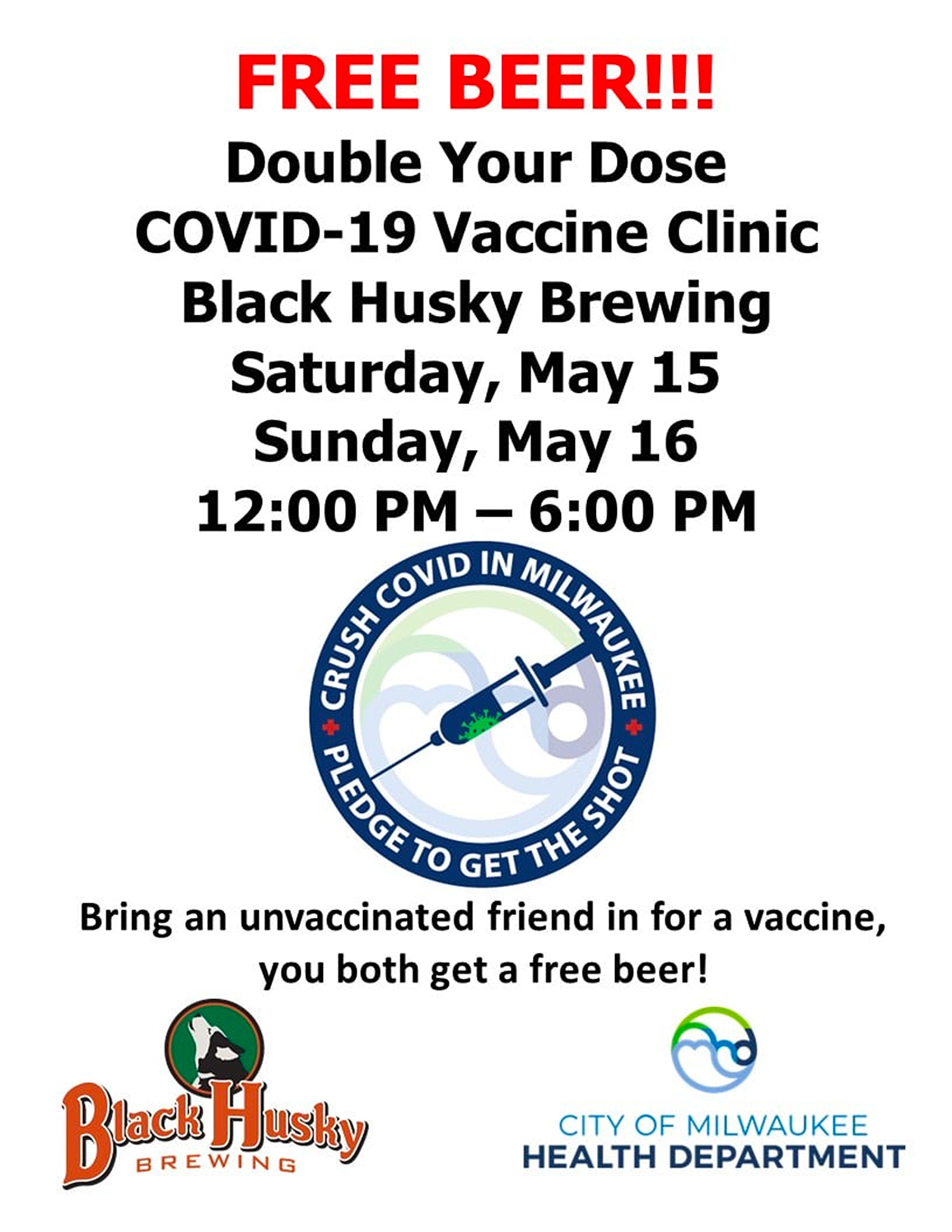 Black Husky is no stranger to the vax = beer game. Back in March, the Riverwest brewery launched a "Prost to Your Dose!" effort that gave out free beers to folks who brought in their vaccination cards. Get vaccinated, Milwaukee!
Exclusive articles, podcasts, and more. Support Milwaukee Record on Patreon.
---
RELATED ARTICLES
• Black Husky Brewing will give you a free beer with proof of COVID-19 vaccination
• Here's a list of all the lists of all the deals you can get in Milwaukee once you're vaccinated