Let's keep this simple: There are a handful of deals you can get in Milwaukee once you get your COVID-19 vaccine. Bring proof of your vaccination, get a deal! As of this writing, Black Husky is offering free beer, the Iron Horse Hotel is offering free shots (of booze), Up-Down Milwaukee is offering free tokens, Shawarma House is offering a 15% discount, and Krispy Kreme is offering free doughnuts.
So here's a list of other lists that have more information on the above deals. Get vaccinated, Milwaukee!
• "Get discounts using your vaccine card at these Milwaukee-area businesses" [TMJ 4]
• "Show your COVID-19 vaccination card, get deals at local businesses" [FOX 6]
• "Score free beer and other local deals by showing your Covid-19 vaccination card" [CBS 58]
• "Freebies offered for those who get COVID-19 vaccines" [WISN 12]
• "Here's what you can get for free in the Milwaukee area if you've received a COVID-19 vaccine" [Milwaukee Journal Sentinel]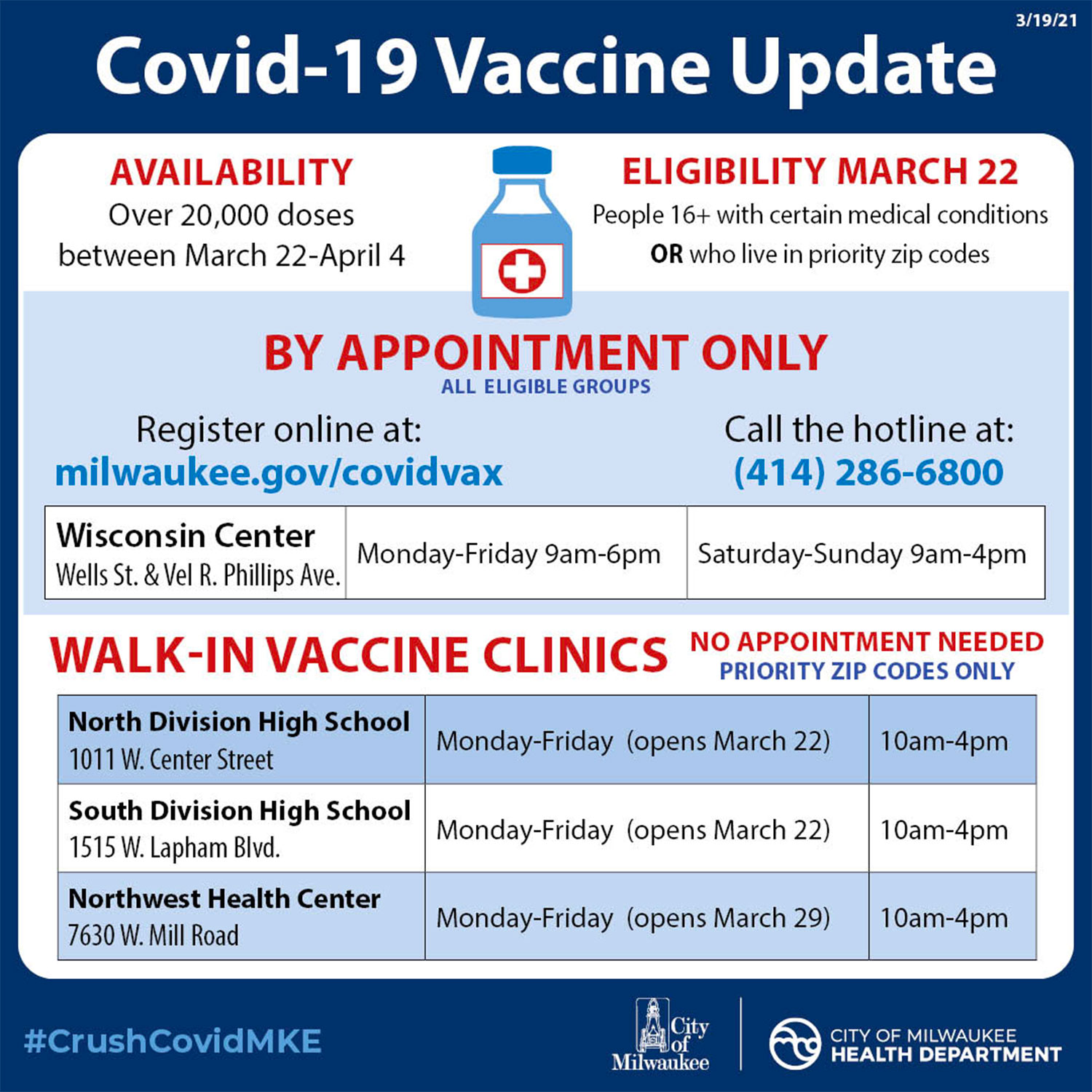 Exclusive articles, podcasts, and more. Support Milwaukee Record on Patreon.
---
RELATED ARTICLES
• Groups eligible for COVID-19 vaccine on March 22
• Open today: Milwaukee's first two walk-in vaccination clinics (for residents of 10 ZIP codes)
• Gov. Evers visits UW-Milwaukee vaccine site, signs Senate Bill 13 allowing dentists to administer COVID-19 vaccines
• Supervisor Martin urges all adults to get vaccinated as soon as possible: "Don't wait"
• Wisconsin COVID-19 vaccine registry launching March 1
• Stay updated on Wisconsin's COVID-19 response, vaccine progress with weekly newsletter