It's an unprecedented and incredibly difficult time for restaurants right now. Wanting to highlight local establishments who are keeping food quality high while also keeping its customers and employees as safe as possible during the ongoing COVID-19 crisis, we're going to focus on restaurants that have completely shifted to carryout and/or delivery service in a series we're calling "Carryout Chronicles."
Way back in the summer of 2019 (one pandemic and what seems like a lifetime ago), we were tipped off to the existence of a new Mexican restaurant in the already-well-equipped suburb of Cudahy. Our first visit to Mexic 103 Mexican Restaurant (3506 E. Layton Ave., 414-231-9101) brought high praise in the form of an installment of our "Tucked Away" series in which we claimed the year-old establishment has "certainly entered the conversation" for the best Mexican restaurant in a city that also features mainstays like Lala's Place and Filis Cafe within its borders.
Roughly nine months after writing that review, COVID-19 made its way to the region and, with it, the fate of bars, restaurants, and virtually every other business was tossed up in the air. Though much of Cudahy—including Lala's directly next door—has made the decision to fully reopen, Mexic 103 has held firm to the carryout-only model they transitioned to last year. After a recent Brewtown Buzz South piece reminded us of the restaurant and that satisfying in-person experience we enjoyed there in the "before times," we decided to shake up our weekday lunch routine and see how Mexic 103 handled carryout.
Policies And Procedures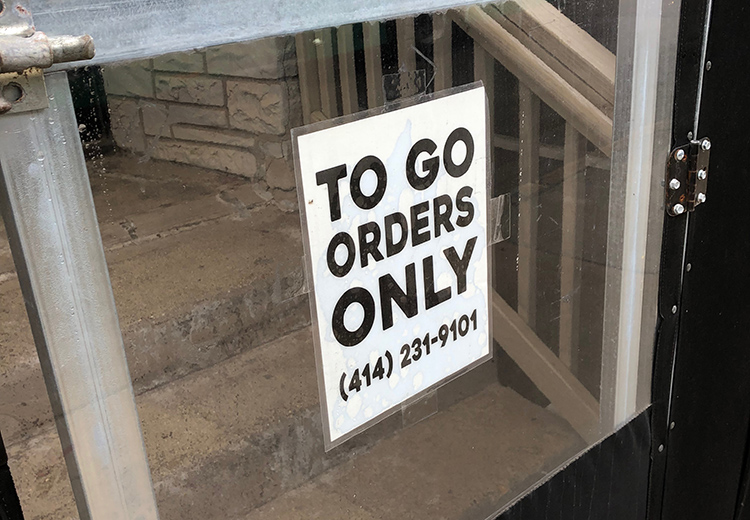 Customers can place online orders on Mexic 103's site, which processes payment using Eat Street. Delivery orders can be placed using GrubHub, and if you'd like to order directly instead, you can call the restaurant itself at 414-231-9101. We opted for the online option, and were told our food would be ready 30 minutes later. This was during the lunch hour on a weekday, so wait times might differ if you place your order at night and/or on weekends.
When picking up orders, masks are required and only one customer is allowed in the building at a time. There's a row of tables a few steps into the entryway where customers can give their name and pick up their food in a limited-contact way. We arrived right on time and were pleased to learn our food was ready and still hot.
Carryout Quality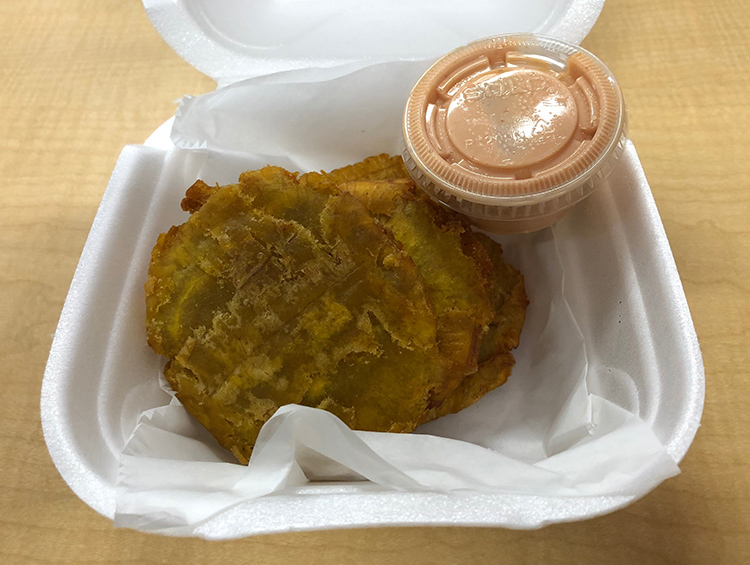 While the menu seems slightly more pared-down compared to our last visit, many of the greatest hits remain. Having been let down time and time again by carryout fries, we ultimately passed on the Chorizo Fries (though we were definitely tempted!) and started our meal with Fried Tostones ($5.40) instead. The container was heavy with six smashed and deep-fried plantains that were hearty, savory, and delicious…especially when dipped in the accompanying "mayo ketchup" sauce.
After examining the list of entrees that included reliable and popular fare like taco platters, fajitas, tostadas, tortas, enchiladas, and rellenos, we wound up landing on one of our go-tos for to-go Mexican: a grilled chicken burrito. Though this picture—and the 10-minute ride to our office that turned into a 20-minute affair on account of driver reactions to late April snow flurries—didn't do it any favors, the House Burrito ($12) was generously stuffed with tender pieces of seasoned chicken thigh, Monterey cheese, diced tomato, and topped with a tangy guajillo sauce.
No doubt adjusting its plating to eliminate sogginess, the lettuce came on the side, and both the sour cream and tasty house salsa came in separate containers. The burrito was big enough to be lunch on its own, but it also came with a heaping scoop of refried pinto beans and hefty helping of fluffy and flavorful Spanish rice. Admittedly, it had been a while since our last visit, but the food was just as good this week as we recall it being the first time around. Sure, the atmosphere of our desk pales in comparison to eating in Mexic 103's vibrant dining room or out on its spacious patio, but that option will probably return in time. That is, if people continue to support the restaurant in the interim.
Other Info
Mexic 103 and its staff seems committed to keeping its customers safe, which is commendable on its own. Plus they make a darn good burrito. If you wish to break the carryout routine and support a business that has made a difficult decision to stick to its guns when so many other restaurants in the neighborhood have already gone back to business as usual, make your way to Cudahy to pick up some food from Mexic 103.