Between beloved and well-established local staples and a steady wave of new bars and restaurants popping up in and around Milwaukee almost every week, worthwhile dining and drinking gems can occasionally get lost in the shuffle. With Tucked Away, Milwaukee Record digs deep with the hope of unearthing some of these gems.
Due in large part to Bay View's burgeoning dining scene that has helped make the neighborhood a true Milwaukee destination of late, rent prices and housing costs are climbing. That has led to throngs of Bay View residents making the short-but-significant migration to nearby Cudahy, where housing is a fraction of the price and the same amenities they know and love are but a stone's throw away. Though the community is growing, that expansion has yet to be seen in Cudahy dining. That's not to say there's nowhere to eat. You just need to do a little digging to find some of the city's culinary treasures.
Anyone either wise or lucky enough to have dug into the menu at Lala's Place (3470 E. Layton Ave., 414-744-4417) has hit the motherlode of Cudahy cuisine. Since early 2012, longtime Conejito's Place employee "Lala" Guerra has brought authentic Mexican fare to a small, inviting space in the much-maligned suburb. With lofty recommendations from Cudahy's mayor and a few trusted friends, we decided it was finally time to give Lala's a try. Then we went again. And again.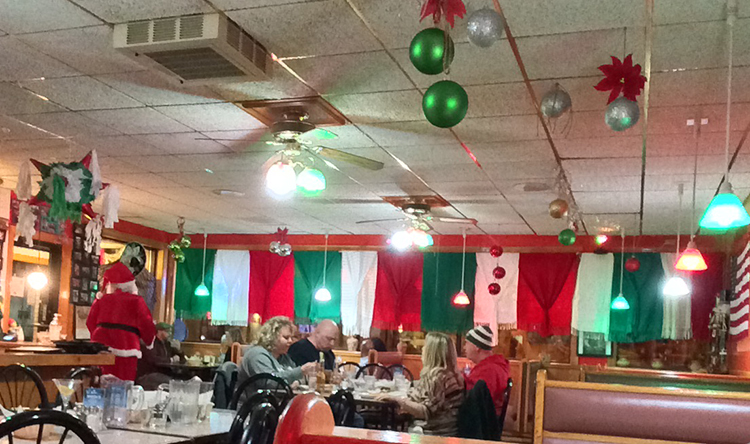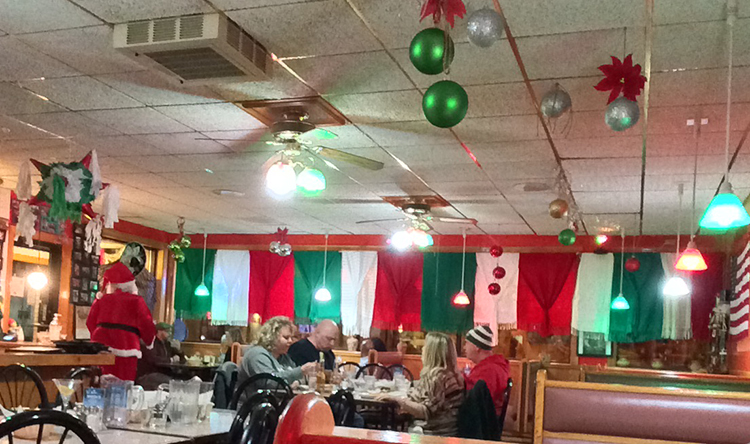 The space: Apart from seasonal additives like ceiling-affixed ornaments and an animatronic dancing Santa temporarily (we hope!) placed beside the door, the dining room is fairly simple: a handful of tables surrounded by a counter with a few chairs and dozen booths along the wall and the front window. Lala's manages to inject a great deal of character into its limited real estate. The west wall hosts an U.S. flag, a Mexican flag, and the Wisconsin flag. The rest of the interior decor is devoted to pieces honoring military veterans, displays covered in family photographs, and a heft of Packers memorabilia throughout the restaurant.
Well, more specifically, Lala's has a massive collection of Brett Favre memorabilia. There's a case full of Guslinger goodies, as well as pictures and posters of Favre from all four of his NFL stops on the walls. It's a strange-yet-endearing thematic mixture, and it all somehow seems to work together.
Milwaukee Record's food/drinks: Fortunately, Favre's name was absent from Lala's sizable menu, a voluminous list of items bearing the names of (we assume) family figures. Those seeking the same handful of cheap, paper plate-served standards Conejito's serves up should probably just make the drive to Walker's Point instead. Lala's differentiates itself from its namesake's former employer with high-quality entrees (served on actual plates) with competitive prices and more-than-respectable portions. You won't encounter anything you haven't seen before, but you're likely to love the reintroduction to familiar friends conveyed by Lala's kitchen.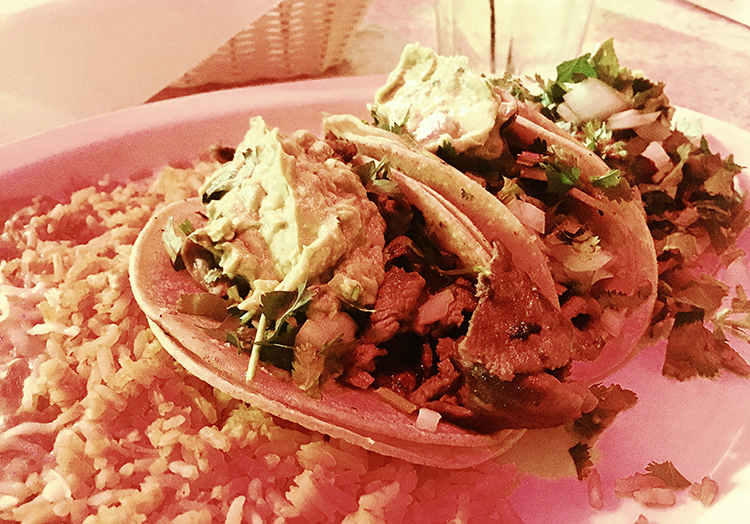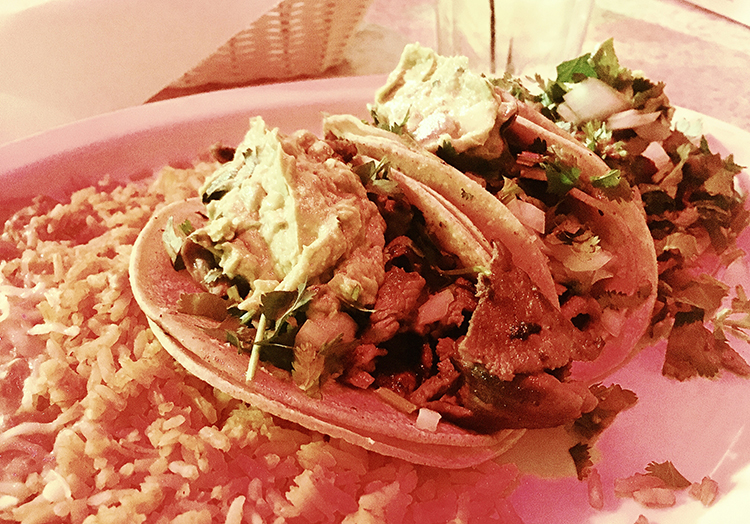 We were pleased to reacquaint ourselves with Pepe's Taco Lomo Special ($10.75)—a holy, hearty trinity of corn tortillas that are generously stuffed with a wealth of thin seasoned steak strips, fresh cilantro and raw onion, and accented with heaping dollop of creamy avocado, all nestled beside a bed of rice and refried beans. The tall stack of ingredients didn't exactly make for easy consumption, but you'd never find us complaining about there being too much avocado or steak. We repeated this order on a subsequent visit, except with flour tortillas instead of corn. Both were magnificent, especially when preceded or chased by Lala's refreshing and oh-so-boozy house margarita, which can be had for just $3.50 a pop or $20 for a half pitcher. You'd probably be wise to avoid a full pitcher.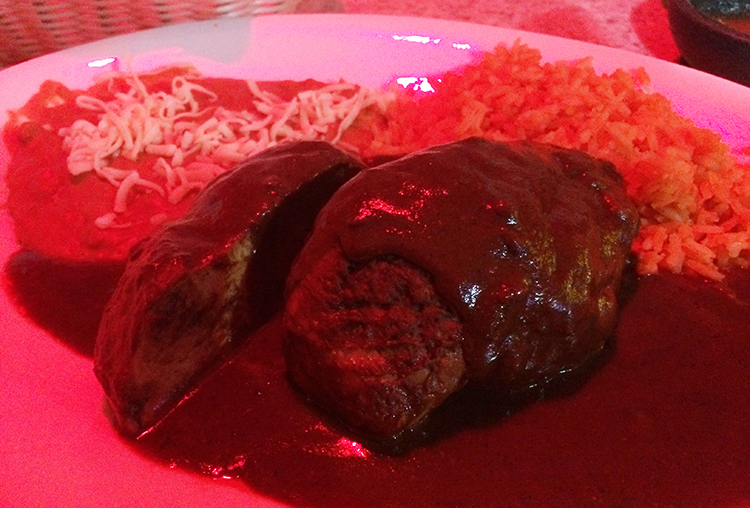 We also tried and instantly loved one of Lala's few menu items not named after somebody. The Chicken Mole ($8) offers two plump and juicy pieces of chicken breast (customer's choice of white or dark meat) that are almost irresponsibly doused with a deluge of thick, flavorful mole sauce that found a gentle sweetness and rich smokiness jostling for position with each and every bite. The mole, rice, beans, as well as the complimentary basket of chips and two distinct, delectable types of salsa are enough to sate any appetite…though you'll want to keep eating. If you play your cards right, your bill might even come with some of "Lala's Medicine" (shots of tequila).
The verdict: After spending decades at one of Milwaukee's most beloved Mexican establishments, "Lala" Guerra and her family have quickly forged a reputation as the best restaurant of its kind in Cudahy. Hell, it could very well be considered the best restaurant in Cudahy, period.