Way back in 2016, we rounded up some Milwaukee business locations we deemed to be "cursed." After publishing the list, some of the buildings listed wound up finding stability over the almost eight years since the article was written. Others saw the so-called curse persist. Whether a byproduct of bad luck, a worldwide pandemic, food or drinks that didn't resonate with customers for whatever reason, or simply the very location itself, some high-profile locales just don't translate to success or longevity for its tenants.
Having just written about the new Patty Shack and its quest to reverse the reputation of 2121 S. Kinnickinnic Ave., we got to thinking about a few more "cursed" business locations in Milwaukee. We can't stress this enough: by acknowledging the high turnover rates in these buildings, we're not celebrating or making light of a business' closure. We're simply drawing attention to the trend and, if anything, encouraging you to support the current occupant so the curse might stop here. With that being said, here are seven more "cursed" Milwaukee business locations.
2121 S. Kinnickinnic Ave.
Let's being with the one we've already touched on in the intro. Things haven't been going too well at 2121 S. Kinnickinnic. Ever since Subway closed its location in Suite #8 of the Bay View Commons building about five years ago, the space has been a quickly revolving door of drastically different restaurant concepts that have come and gone in rapid succession. There was Fuji Poké in early 2019, followed by Taco Stop MKE in 2020, and finally Sisu Cafe for part of 2022 into early 2023. Less than two weeks ago, Wisconsin's first Patty Shack location opened in the space. It's great! Hopefully their tasty burgers and wonderful service will mean the business has staying power.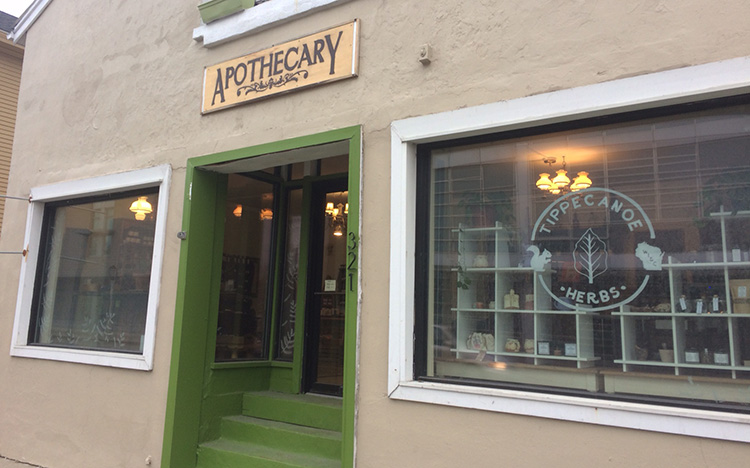 321 W. National Ave.
We drive past the storefront at 321 W. National (you know, the building with the mural of Giannis and Yelich on the side of it) on an almost daily basis. Through the years, the property has cycled through a lot of retailers. In the years since our first "cursed" list ran, the building has been a shop called Hometown Established, the original store site of now-Bay View-based Tippecanoe Herbs, oh-so briefly Miller Gourmet Popcorn Shop, and is currently a nail place called Sweet Boutique. It's quite possible we're forgetting about one or two more identities the building had along the way.
2028 E. North Ave.
Most recently the home of vegan bar and restaurant Nice Times (which quietly closed in mid-2022 after less than six months in business), 2028 E. North Ave. is far better-known as the former site of The Globe East and, many years later, Hotel Foster. Between HoFo and Nice Times, it served as the home of Snack Boys before the pandemic prompted its closure in 2021. The building was also briefly home to a night club called Live/Lava like 13 years ago. This past February, it was announced the building would be home to a new business called North Sports Bar, but we've heard nothing more on that.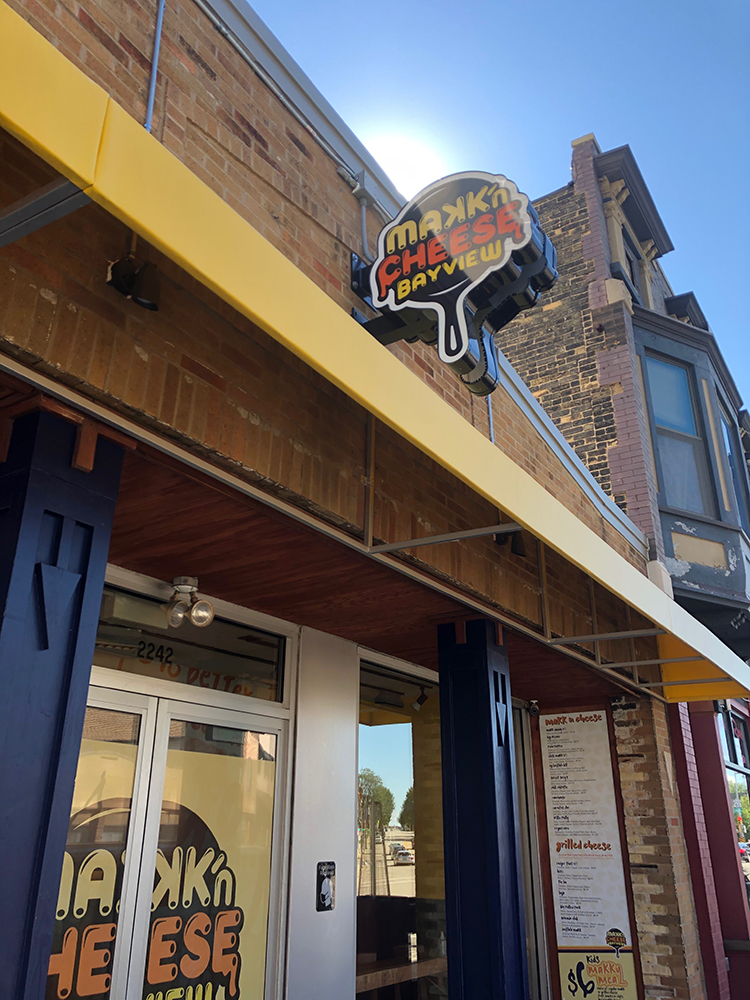 2242 S. Kinnickinnic Ave.
In early 2018, Jimmy John's relocated to a parking meter-free multi-use building across from Rockwell Automation in Walker's Point, thus ending the sandwich chain's 11-year presence at 2242 S. Kinnickinnic Ave. in Bay View. A few months later, a short-lived by the slice pizzeria called Pizza Di Famiglia moved in and made a "freaky fast" exit. Then a mac and cheese parlor, Makk 'n' Cheese, gave the space a go in 2020 before its owner pivoted to a speakeasy focus with a concept called The Blind Tiger. It didn't stick, leading to the decision to close this past summer. At last update, a "Mexican-style" spot called Pink Agave announced its intention to move in, but that's yet to materialize.
2730 N. Humboldt Blvd.
This building at 2730 N. Humboldt Blvd. has a spacious parking lot and ample patio space. It's just off bustling and vibrant Center Street. It's honestly puzzling why businesses have struggled so much in this location. We hope that changes. Currently, it's the site of Ball 'n Biscuit Catering. Before that, the building was the site of Big Daddy's BBQ and Soul Food for under a year. Prior to that, it was home to Milwaukee Beer Bistro from 2014 through 2019. And just before that it briefly was a Mexican-inspired restaurant called Rio West Cantina.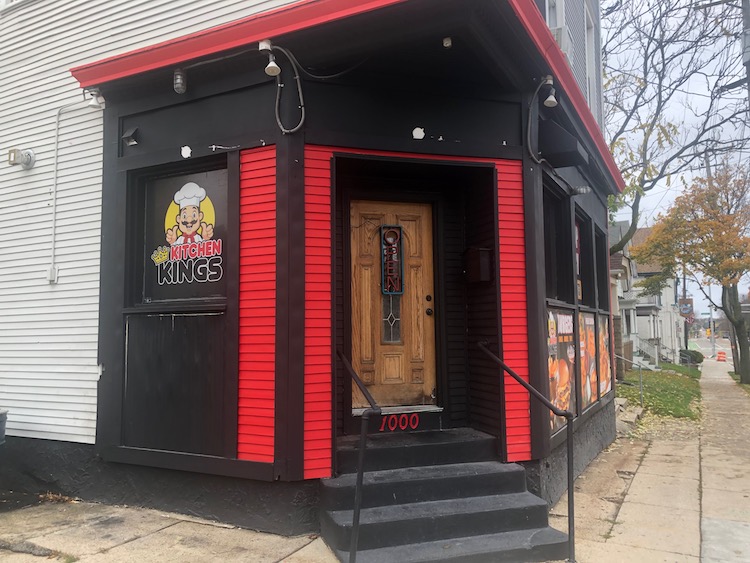 1000 E. Locust St.
 As of very recently, 1000 E. Locust became home to a brand new restaurant called Kitchen Kings. We haven't been able to make it there yet, but we've heard promising things about this latest carryout-only concept situated right across the street from Linneman's. We'll get there eventually, but in the meantime, let's just look back at the myriad of recent restaurant occupants in this space. Here we go: Sticky Rice, Thai Lotus, Antonio's Pizza, Milano Pizza, and Packer's Pizza And Chicken. It's a prime location near a lot of great stuff, so we're sincerely hoping Kitchen Kings sticks.
322 W. State St.
Okay, so we actually learned about this property and its long, shaky history when we wrote a Patreon article about a barchip we found from The Tamarack (which called 322 W. State Street home 25 years ago). In the quarter century since The Tamarack closed, the building—which was erected in the late 1800s as a Schlitz Brewery-owned bar—went through many different forms. It was Shepherd's, Lukas' On State, Stubb's Pub, and Calderone Pub, just to name a few. It spent a few years as Upper 90 Sports Pub starting in 2011, before briefly becoming a Point Burger Bar, which closed in 2021 year. In June of 2022, this borderline "cursed" property got new life as the State Street Pub, a new bar and pizzeria concept opened by the former Upper 90 guys. It's still in business today.