After sitting empty for nearly a year, a storied North Avenue bar/restaurant/venue space on the East Side is set to get a new business.
Local restaurant industry veteran Raymond Sanchez plans to open a sports bar called North Sports Bar at 2028 E. North Ave. this spring. The space was formerly (and briefly) plant-based eatery Nice Times. Before that, it was Snack Boys (also briefly). The space is probably better known for the businesses that came before that, namely Hotel Foster and The Globe East. Plus there were those weird Live/Lava years, right?
In a license application filed with the city, Sanchez describes his no-fuss, no-muss proposed business as a "sports bar with food, beverages, and entertainment." An OnMilwaukee piece further notes that North Sports Bar "will take inspiration from venues in Las Vegas," and that it will include "a nightlife vibe with LED lights, great music and a menu that features great hospitality, solid bar fare, plus a menu of exceptional signature cocktails."
Live music may also be in the cards, so get ready for some postin' on the "Globe Milwaukee" Facebook group, fellow olds.
According to the license application, renovation work on the bar and bathrooms is expected to begin soon. (The second-floor outdoor patio will remain.) A proposed opening date is listed as April 1, 2023. Proposed hours are 6 a.m. (!) to 2 a.m. Sunday through Thursday, and 6 a.m. (!) to 2:30 a.m. Friday and Saturday.
So good luck, North Sports Bar! We'll always have a soft spot in our hearts for the space, since we loved The Globe back and the day, and since it's the place where we screened The Human Centipede during the Milwaukee Film Festival that one time and we made everyone sick.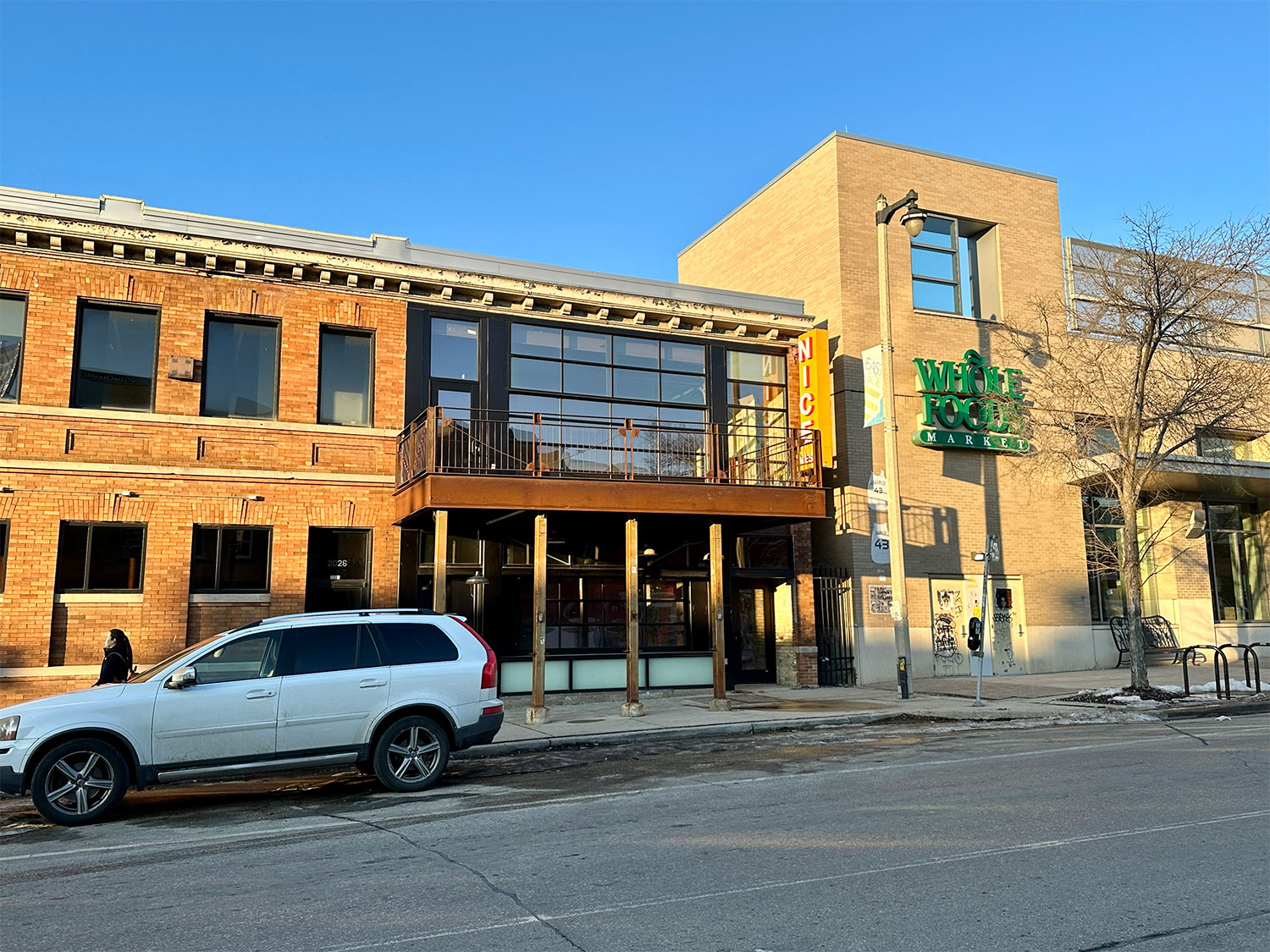 Exclusive articles, podcasts, and more. Support Milwaukee Record on Patreon.
---
RELATED ARTICLES
• Nice Times—a.k.a. the old Snack Boys, Hotel Foster, Globe East—is closed
• Plant-based eatery and bar, Nice Times, coming to former Snack Boys/Hotel Foster
• Snack Boys makes pandemic pivot to "Plant Boys"
• Snack Boys will move into former Hotel Foster space this fall
• The time we showed 'The Human Centipede' at Hotel Foster during the Milwaukee Film Festival: An oral history