Some places come and go, while some places become icons. Mandatory Milwaukee is all about the latter. Join us as we revisit beloved and well-worn local staples with fresh eyes, and explore how they might figure in the city's future.
Like many of Milwaukee's neighborhoods, Bay View is changing. Between skyrocketing housing prices, new developments, and an exponential increase in both food halls and apothecaries in recent years, this once-overlooked and working class neighborhood is remarkably different than it used to be. Though the lakeside community is undergoing a rampant transformation—and not all of it is bad, just to be clear—these days, there are thankfully a few remnants of "Old Bay View" left in this rapidly-changing neighborhood. You just have to know where to look.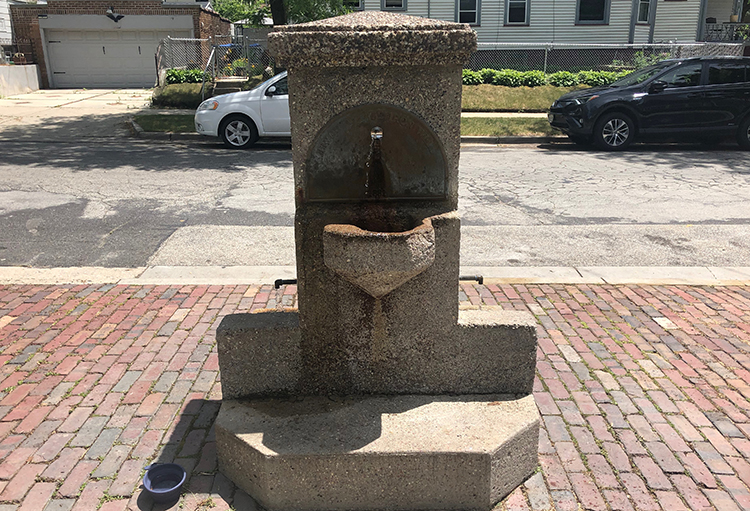 One such vestige can be found on Pryor Avenue. In front of a residence that's nestled between Wentworth Avenue and Superior Street is the Pryor Avenue Iron Well. Compared to the whir of action on perpetually bustling Kinnickinnic Avenue and the ample activity taking place along the shoreline of nearby Lake Michigan, it's a relatively quiet part of the neighborhood. In fact, sometimes the only thing that can be heard on this segment of Pryor Avenue is the sound of the well itself, which has been flowing since 1882.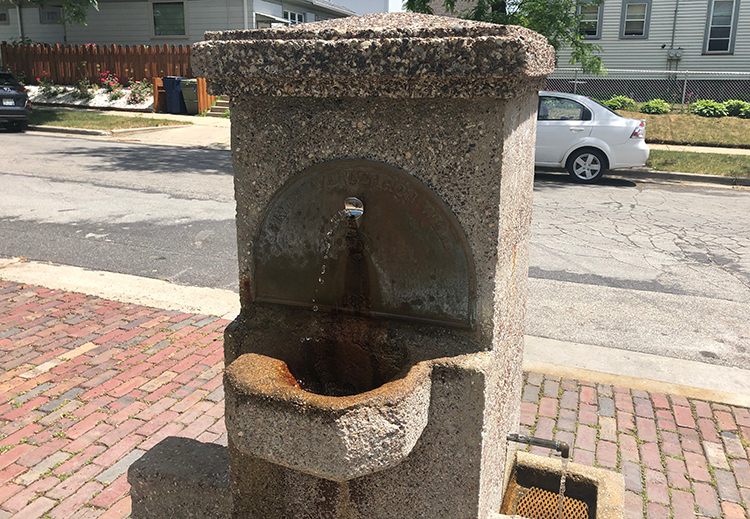 Pryor Avenue Iron Well is Milwaukee's last remaining public well. Though it's located mere blocks from Lake Michigan, the water that flows from it is sourced from an aquifer far below the surface that's kept separate from the lake by a dense layer of strata.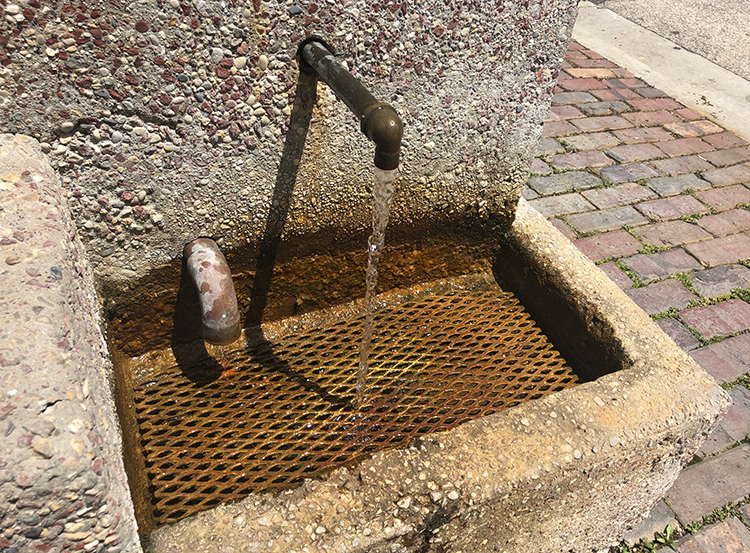 The Iron Well gets its name from the high iron content of the water it provides. For the early years of its existence, the water was naturally pressurized and flowed out of the original wellhead (an exposed pipe with spigots) with no need for human intervention. However, as the pressure fell, a hand pump was installed. The hand pump was replaced by an electric pump in the 1980s, the same decade it was designated a historic structure by the Milwaukee Historic Preservation Commission.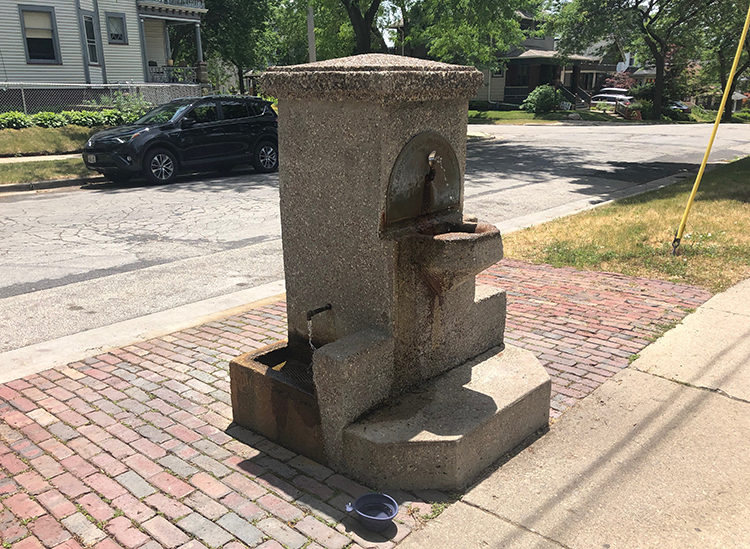 Beyond the addition of a pump, Pryor Avenue Iron Well has experienced numerous updates through the years. A so-called "concrete monolith" was added to the structure in the 1920s. More recently, the Bay View Neighborhood Association and private donors made improvements and hired a contractor to restore the well in a period between 2011 and 2014.
In terms of taste, it's safe to say it "hits different" than city water does. While there's a distinct iron-y tinge and a faintly sulfuric scent, it tastes fresh and looks exceptionally clear. It might not be for everyone, but some people swear by it. We're fans, for the record. And though it's not managed by the city of Milwaukee's purification and distribution system, the well's water is routinely checked by the DNR. A recent test revealed the water to be clean.
"A sample of the water found it to be free of bacteria," a Milwaukee Water Works resource website says. "Also, a sample of water was collected from the well and tested for lead and copper. Both the lead sample result of <0.1 micrograms/liter, and, the copper sample result of <0.3 micrograms/liter were well below the EPA action levels. The EPA action level for lead is 15 micrograms/liter. The EPA action level for copper is 1200 micrograms/liter."
During the Milwaukee Cryptosporidiosis outbreak in 1993, Pryor Avenue Iron Well apparently become a popular water source people trusted due to it not being part of the municipal water supply. The well's water is extremely high in strontium, a metallic mineral, but officials say consuming high levels of strontium is only an issue for "sensitive populations over a lifetime of exposure."
Sadly, water quality differs in portions of the city and, on a worldwide scale, water itself is becoming an increasingly scare resource that's under a threat to be privatized in our lifetime as our planet continues its hastened march towards becoming a dystopian hellscape. Right now, though, there exists a natural source of mineral water on a quiet street in Bay View that's cold, clean, and free for all to draw from at will. It's been there since 1882, and hopefully it will keep flowing for many years to come.