In August of 2016, The Hotel Foster announced it would be closing after more than five years in business. Over the three-plus-year span since the popular North Avenue haunt ceased operations and put the already-uncertain fate of the East Side further into question in the process, the neighborhood has experienced an undeniable resurgence.
Soon, the property at 2028 E. North Ave. that's been unoccupied since HoFo's exodus (save for a one-night pop-up called "AM/FM") will add to that flurry of new amenities in the neighborhood when Snack Boys moves to the space this fall. Opened in early 2018, Snack Boys has thrived in Walker's Point. However, when the restaurant's co-owner—and one of the original owners of The Hotel Foster—John Revord inquired about purchasing the bygone bar's signage this spring, he was presented with a far more interesting offer.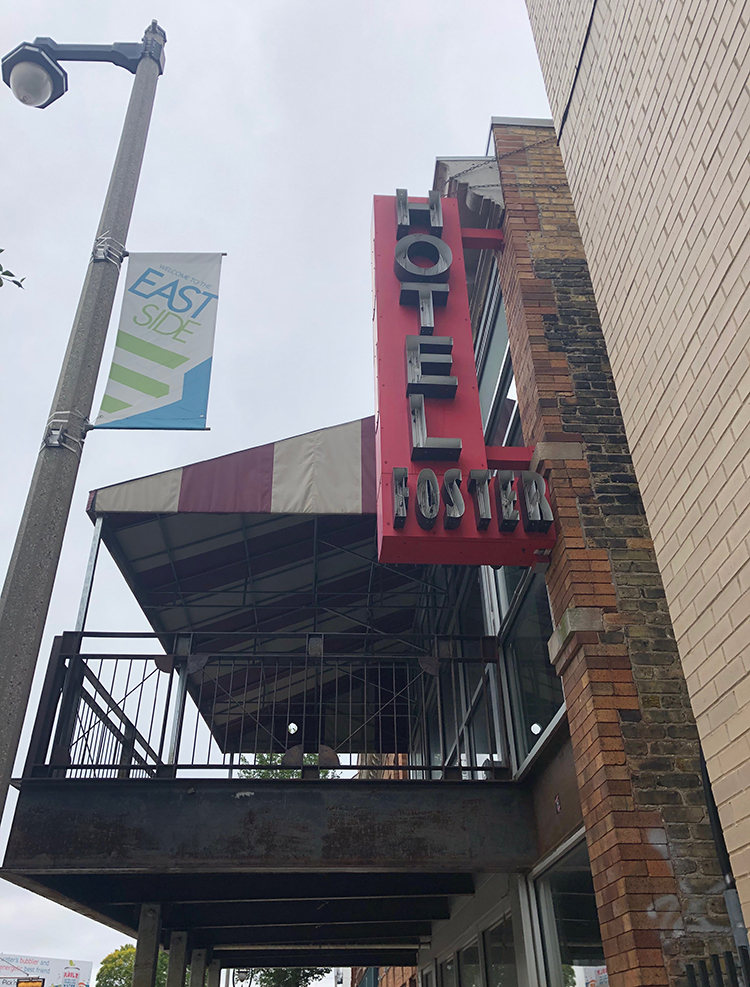 "My old partner Doug [Williams] had not taken the sign when he closed, so I called—now that I have the space at Boone [& Crockett]—about having it removed, just as a keepsake and because we paid enough damn money for it to just be torn off," Revord says. "They connected me with a broker who was like 'We have an idea for you; why don't you open a restaurant here and you can do whatever the hell you want with the sign?'"
That proposition to get back into the space he'd left on amicable terms in 2015, combined with Snack Boys' current lack of space, led Revord and co-owner/head chef Mitch Ciohon to take a meeting with real estate developer Josh Jeffers—who purchased the property last year, along with the neighboring building that's now home to Hacienda Beer Co.—and, eventually, sign a lease.
"While we don't usually work with developers, he and I had a really excellent rapport and conversation about both the vision for the space and his personal vision for that building as an owner," Revord says. "We really clicked and he really loved the concept of what we were doing and the idea of [Snack Boys] being up there."
In addition to allowing Revord to move back to a familiar space, the relocation also gives Snack Boys considerably more room, including a full-size kitchen owners are to install where Foster's stage once was, as well as a spacious basement that will give the kitchen staff far more prep space and storage capacity. Ciohon says Snack Boys suffered from a shortage of space, which posed some limitations for him, his staff, and the menu. The owners estimate the move will bring the square footage at their disposal from approximately 1,700 to roughly 3,000.
"The footprint is exactly the size kitchen that we need, so it's not crazy what we're trying to do," Ciohon says. "Basically, the space is gutted right now, with the exception of the bar that John built, which we decided to keep. The concept and menu, that stuff is going to stay relatively consistent."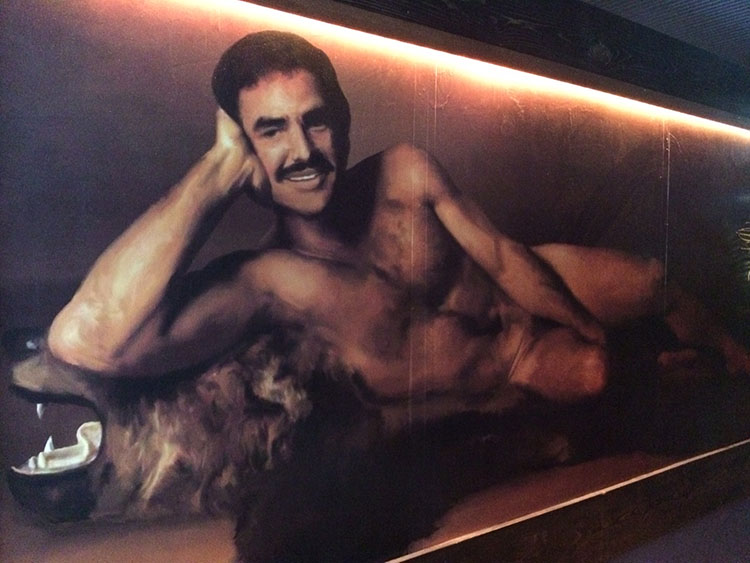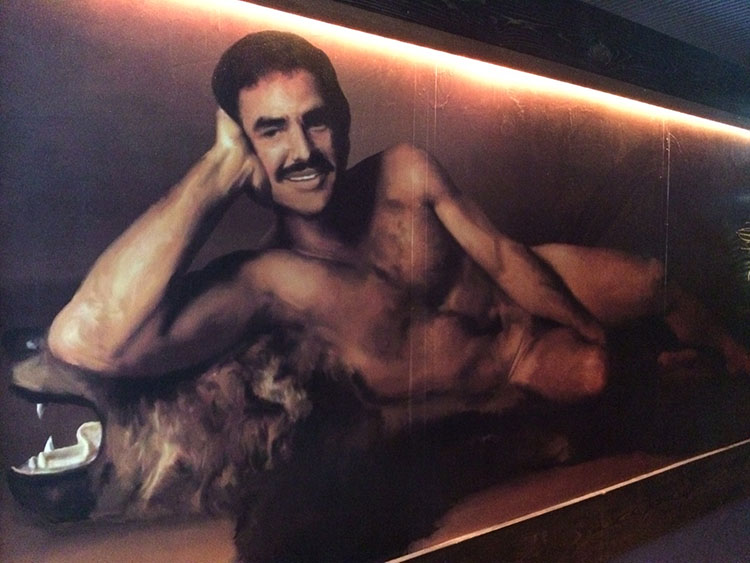 In fact, much of what patrons have come to know and love about Snack Boys will remain largely the same in the new location. The owners say that all the decorative touches, as well as and the look and feel, of the Walker's Point site will be moved to North Avenue. Yes, even Burt Reynolds will be making the trip. Basically, it will be the restaurant as it is now, except in a bigger space and in a different neighborhood.
Despite the increase in square footage, the number of tables isn't expected to increase significantly. Rather, the emphasis will be on comfort, flow, and roominess—including tables that diners can reserve on the upper mezzanine and the upstairs deck.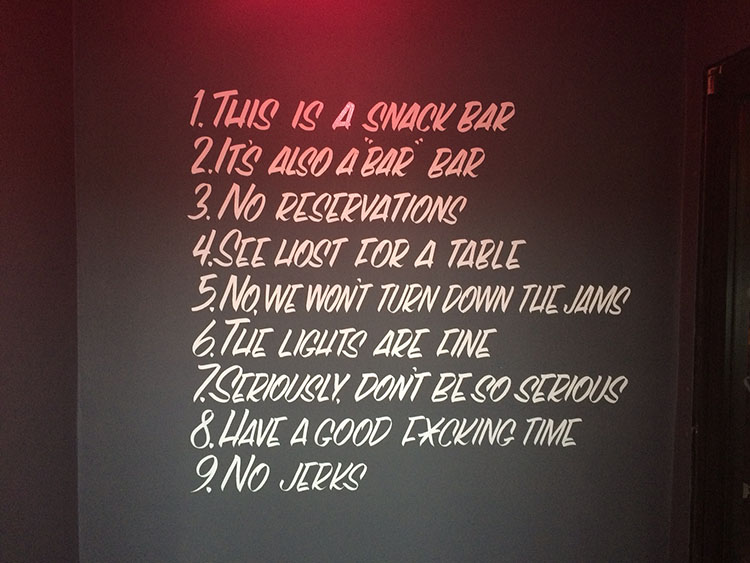 "So we'll have to change our [No Reservations] rule to 'Sometimes Reservations,'" Ciohon says.
Perhaps the most significant change this move will bring about is a shift in ownership. Current cocktail director Steve Landish and kitchen manager Eamonn Keyes are both coming on as co-owners as well.
"For the vision that John and I have put together for Snack Boys, those two get it 100 percent," Ciohon says. "They understand what we're trying to do, and we can let them go and create on their own and not worry about it not falling in line with what we're going for."
The proximity to Hacienda's new North Avenue taproom will also bring about some interesting new collaborations between the neighboring businesses.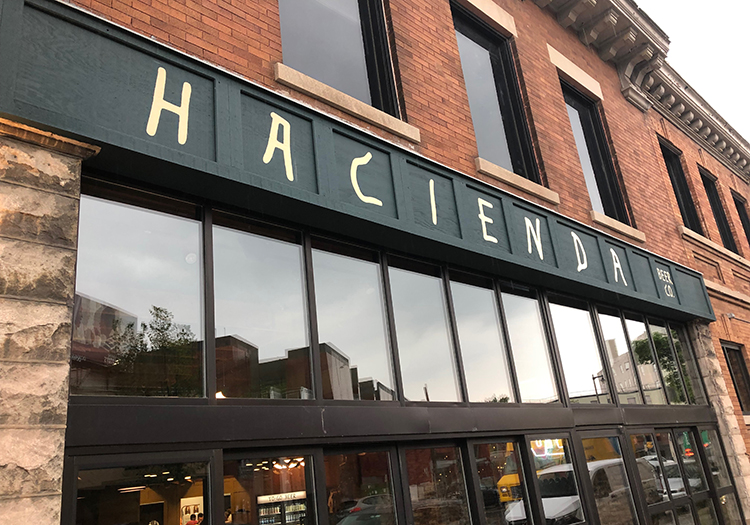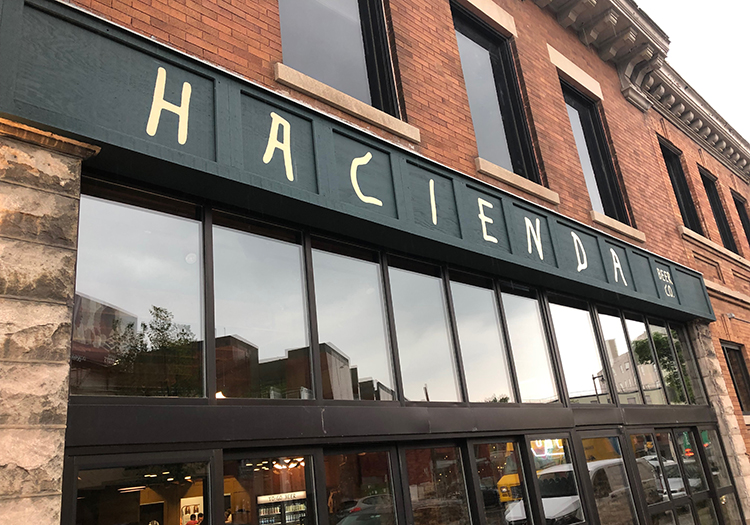 "I don't think we would've done it without Hacienda opening there. We're definitely going to do a lot of tandem events with those guys," Revord says. "Our programming is very symbiotic and it doesn't really conflict with each other. Our vibes will be similar enough to have a constant flow of people back and forth. We're doing cool shit with them for sure."
Revord—who used to book a post-Milwaukee Film Festival concert series during his time at Hotel Foster—says his "single most personal excitement" about the move is the opportunity to work with that festival again, closely followed by being back in the thick of Summer Soulstice territory.
Unfortunately, Snack Boys won't be up and running on North Avenue in time for this year's Milwaukee Film Festival. The owners anticipate they'll be able to make the move sometime this fall and be fully operational by year's end. Until then, the current location (814 S. Second St.) will be up and running. There will be a one-week gap between the current site's closure and the new space's opening. After the move, Ciohon and Revord will continue to lease the Walker's Point property, with intentions to implement a new concept in the space in the coming months.
"We want to create something that is not available that we think is cool and that we know we can facilitate," Ciohon says.
As they lay the groundwork for that yet-to-be-announced endeavor, the longtime friends and business partners are excited to return to the East Side, where their friendship was forged 15 years ago and where their careers started to take off.
"I grew up, literally, on a bar stool at Hooligan's. My dad was a bartender throughout the '80s there. The East Side was very integral to my upbringing and it was my starting point," Revord says. "I started at Cans. My favorite part of my career as a bartender was at Yield. That block is where everything sort of happened for me, so it's great to be coming back with a business that we know works."
Check back for more information on Snack Boys' re-opening date and for news on the forthcoming concept coming to 814 S. Second St. soon after that. In the meantime, get excited, Milwaukee. Snack Boys is moving to the East Side!