Last week, the small township of Willow, Wisconsin experienced a few hours in the spotlight. As Wisconsin was waiting to officially go blue in the Presidential Election, the Richland County locale with a population of around 500 people took its sweet ass time processing its estimated 300 ballots. Ultimately, Willow finally got around to doing so around 3 p.m. on Wednesday, the state's 10 electoral votes went to now-President-elect Joe Biden, and the southwest Wisconsin town immediately faded back into obscurity.
Though Willow, Wisconsin's stint of relevance was justifiably quite short, it was long enough to inform us of a strange fact that was somewhat related to the tiny town's name. While waiting for the state to find and process its ballots, excellent Milwaukee Journal Sentinel reporter (and fun/informative Twitter follow) Mary Spicuzza tweeted about a fictional city called "Willows"—yes, with an S at the end—which is the apparent birthplace of Barbara Millicent Roberts. You probably know her better as "Barbie."
Just to clarify this is Willow, not Willows. (Willow is a real town in Wisconsin. Willows is a fictional city in Wisconsin where "Barbie" (as in the doll) is supposed to have grown up.) https://t.co/GJavNm9YjD

— Mary Spicuzza (@MSpicuzzaMJS) November 4, 2020
We've written about fictional Wisconsin places in pop culture before, but this factoid about the iconic doll's Badger State connection totally eluded us until Spicuzza brought it to our attention. Figuring we weren't alone in learning that Barbie lore claims a fake Wisconsin city as her hometown, we tried to dig a bit deeper to learn more about Willows. Here's what we found out.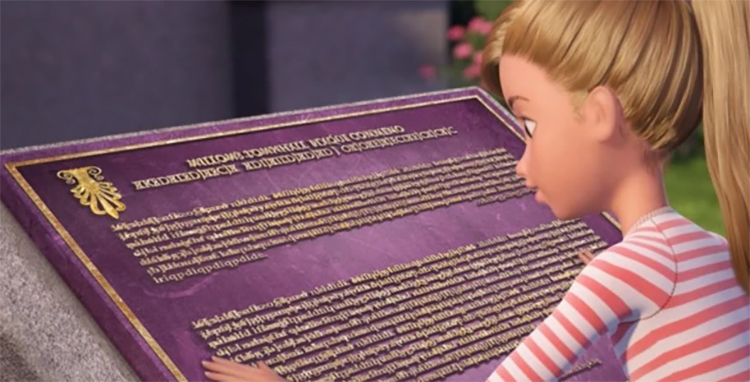 Willows was founded by some weirdos called the "Founding Fathers Of Willows"
Though the city's eponymous tree certainly has an important role in the history of Willows (more on that later), we have to mention the Founding Fathers Of Willows. The guild was composed of both men and women, who apparently hid a treasure somewhere in town. There are a bunch of plaques scattered throughout the city, which serve as clues to help people find that treasure. According to a Barbie movie Wiki page, one of the plaques opens up a tunnel that leads to a cave, an underground lake, and a vault. We know that Wisconsin has a ton of lakes, but this is the first secret underground lake we're aware of in the state.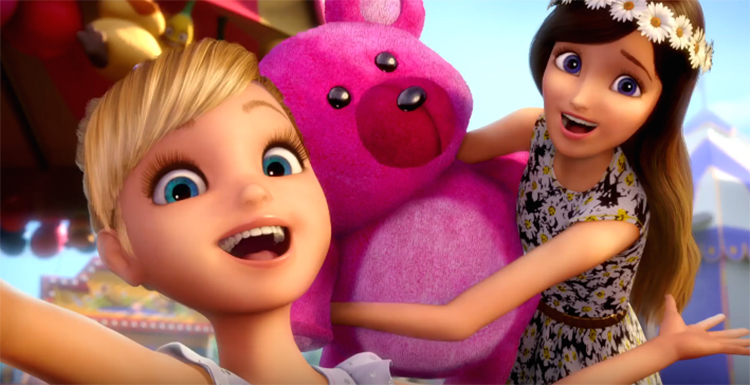 Willows is famous for its willow trees
Legend states the fictional city that's now known for its abundance of willow trees started with but one weeping willow. However, from that single tree sprouted a great deal of others. Each year, Willows hosts a carnival-style festival called Willowfest. Riveting stuff.
There are conflicting details about Barbie's time in Willows
Since things like a consistent story arc and character continuity aren't always paramount in children's entertainment, Barbie's backstory—and how that backstory aligns with Willows—doesn't always match up. What we can say for sure is that Barbie was born in Willows and spent at least part of her childhood there. After that, it gets murky. Some story lines say Barbie and her family moved to Malibu when her youngest of three sisters (Chelsea) was an infant. Other sources suggest she stuck around long enough to attend Willows High School and be on the school's cheer leading team. Her grandmother still lives in a quaint house in the outskirts of Willows.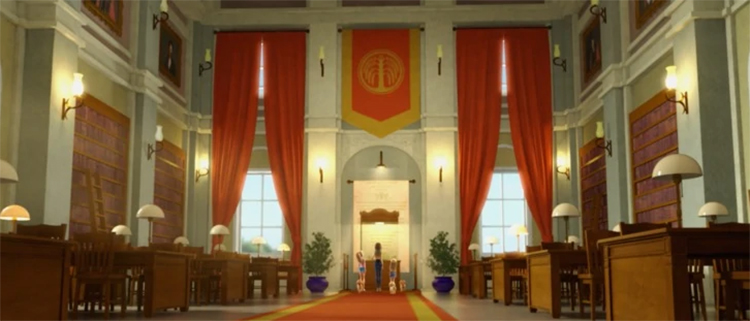 Willows is probably a small-ish city
In recent films like Barbie & Her Sisters In The Great Puppy Adventure and Barbie & Her Sisters Puppy Rescue, the Roberts siblings return to their former hometown. While there, they go to The Willows Museum, an ice cream shop, and City Hall (where the mustachioed Mayor Jenkins presides). There's also a clocktower and a willow-shaped fountain that's a popular attraction. Based on the clips we've seen of the movies (sorry, there's no way in hell we're paying to watch these!), it looks like a quaint little place with an historic downtown, some modern amenities like a dance studio, and impressive bikeability. Most buildings seem to be brick. We've found no mention of its location within the state or its population, but it looks to be a quaint town with a lot of charm. Like Burlington without the underlying racism or Lake Geneva without the chain restaurants and FIBs.
Mattel once made a "Willows Wisconsin Series"
Wanting to "give a glimpse into Barbie doll's life before Malibu," Mattel made a Willows Wisconsin Series that, for the most part, served as a way to showcase Ms. Roberts in some vintage wardrobe. Beyond the classic cocktail dress and swimwear straight out of 1959, there's also a nod to her rural roots with a "picnic" outfit complete with a cherry blouse and bluejeans. There's also a "Busy Gal" Barbie that we don't necessarily feel the urge to talk about here in 2020.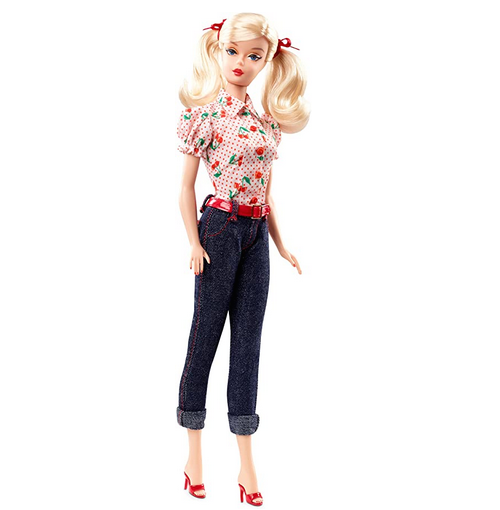 That's about all we got! If you know anything else about the fictional Willows, Wisconsin, let us know in the comments.