This article originally appeared on our Patreon. Want to support Milwaukee Record and get exclusive content that (unlike this re-post) will never appear on our site? Click HERE.
When I think of summer in Wisconsin, the state's many lakes quickly come to mind. With more than 15,000 of them within the Badger State's borders—plus the shared great lakes of Lake Michigan and Lake Superior—I suspect I'm not alone in my awareness and appreciation of these contained freshwater bodies. Even if you share my feelings, you might not know exactly how blessed Wisconsinites are when it comes to lakes.
The state's 15,074 documented lakes trail only Minnesota (15,291) and Alaska (an estimated 3 million!) for the most lakes in the United States. Admittedly, some of those are one- or two-acre ponds, and a few are only about one yard deep. Strangely, approximately 60 percent of Wisconsin's documented lakes don't even have names. And of the 6,044 Wisconsin lakes that have been named, 166 of them are called Mud Lake, 80 are called Bass Lake—with many other "Bass"-related variants as well—and 25 go by the name Bear Lake. Oh, and there's even a Big Dummy Lake that occupies 114 acres of Baron County.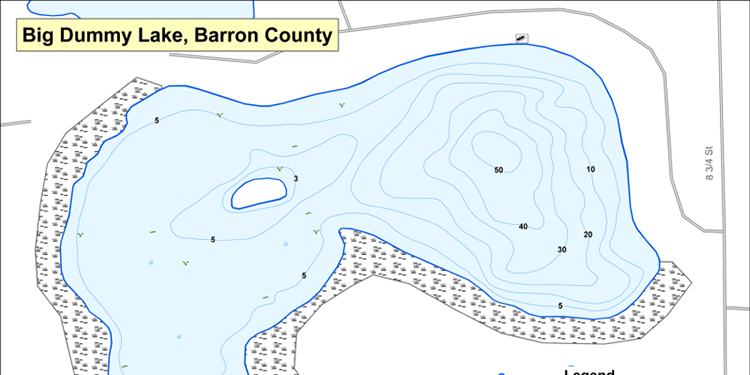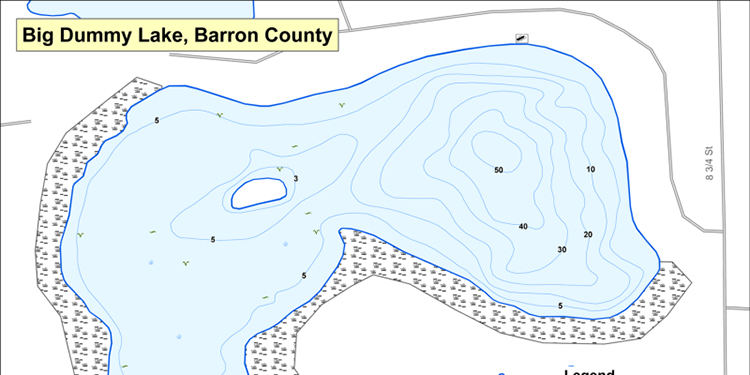 As small and either unoriginally or hilariously named as some of them are, our collection of lakes also features some spectacular standouts, such as the state's largest such body of water—the 215.2 square mile Lake Winnebago—and the 350-foot deep Wazee Lake. Waupaca's marvelous Chain O' Lakes is also solely responsible for turning an otherwise forgettable 6,000-resident town into a full-fledged Midwest destination. Regardless of their size, depth, names, and potential economic significance, each of these lakes (not to mention the state's 67,025 other water features) all help make Wisconsin a special place to live.
Now comes the part of the article where I should admit that I didn't just come here to impress you with a bunch of Wisconsin lake facts. (But you are impressed by my lake facts, right? Right?!) Honestly, I took the deep dive to learn more about this ultra-specific topic because, well, I've been thinking a lot about lakes lately. More specifically, I've been thinking a lot about lakes, youth, my life, and how just how many memorable moments happened to take place in direct proximity to one of these bodies of water.
Growing up in the Fox Valley punching bag of Menasha, my routinely criticized mill community was flanked by Little Lake Butte Des Morts and the aforementioned Lake Winnebago. The former was but a short walk from my mom's house and was a sight I'd take in from a boat landing at the midway point of bike rides to my elementary school. I remember my dad switching seats and letting me drive his Jeep on frozen-over Winnebago after almost exclusively unsuccessful ice fishing and sturgeon spearing trips. As a teenager, I'd drink soda or whatever non-alcoholic beverage was in fashion at the time (Gatorade's Propel "water" maybe?) at a friend's house on Winnebago while we swam or sat around a bonfire having conversations about things I now struggle to remember close to 20 years later.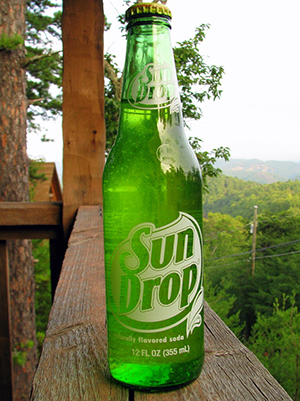 My step grandmother lived in Shawano, meaning we'd take semi-frequent trips to the town's eponymous Shawano Lake. There, I'd enjoy Mushroom Swiss burgers and Sun Drop (in glass bottles!) at Sunset Grill, the bar her son/my step uncle owned at the time, as boaters came in and out of the lakeside tavern.
Once, while fishing on Shawano Lake as a kid, I overcame angling inexperience and my fear of putting worms onto hooks for long enough to catch a bass, which is still mounted somewhere at my mom's house. I don't recall, but I'm pretty sure I wasn't the person to take the fish off the hook.
Shawano was the unofficial halfway point for my family's drive up to Lakewood, where my other grandparents had a cottage on Munger Lake. I don't have the time nor the column inches to run through the childhood memories that Munger Lake helped produce. After finally working up the courage to ease my way down from their astroturf dock enough times, I learned to swim in that lake. I remember listening to tapes with my cousins in my uncle's boat, looking at my relatives' haul from fishing trips in the live well, learning how to make drinks for my aunts and uncles as a kid (Wisconsin, eh?), playing high stakes games of 31, and watching Fourth Of July fireworks from a pontoon boat in the middle of the lake.
My grandparents moved there after retirement, and during a trip to Lakewood last fall—my first in at least five years…I know, I suck!—the memories started flooding back. I remembered the feeling of waking up without an alarm to start one of many uninterrupted days with no plans. There, a parcel of trees, a yard, and this endlessly large lake was my playground. I remembered extended family coming from faraway parts to be together for a few days at that place on that lake. Looking out at Munger Lake last year at 34 years old and with all the burdens of adulthood tethered to my spirit, the lake didn't seem as big as it used to.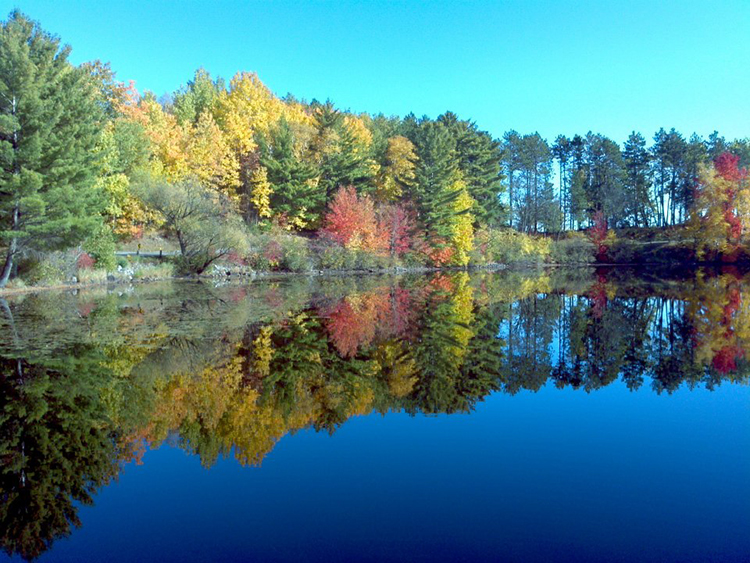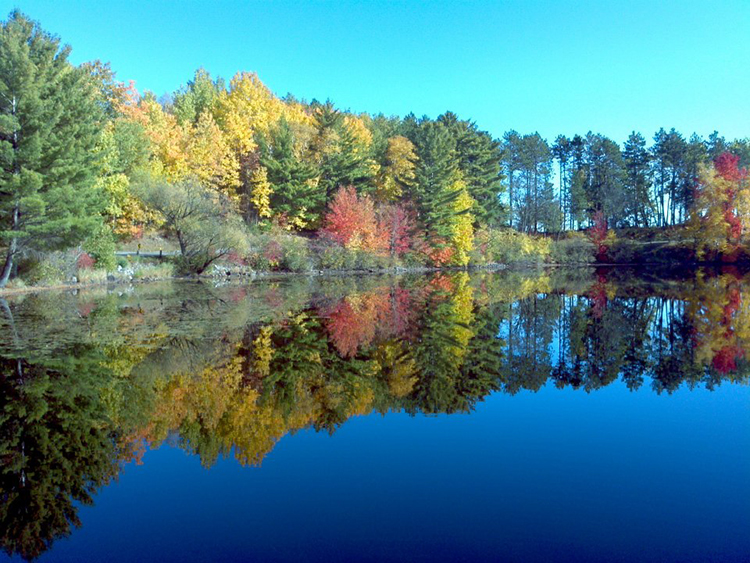 The grandparents on my dad's side had a place on Sackett Lake in the default Taylor County hub of Medford. I haven't been there since well before my grandma died over a decade ago and, until recently, I haven't thought about it in nearly as long. I now remember van rides with cousins that seemed to take an eternity, with an occasional stop at A&W for food or blue moon ice cream at a parlor in Abbotsford as the only thing to help break up the taxing trip. Once there, we'd fill up coolers from a house down the road that (I hope) gave us permission to take some of their water. I'd sleep in a loft and watch the light of the fire fit project shapes on the cabin's wall, ride bikes on a dirt road, and brave grass snakes and moths on my way to and from an outhouse. After being taught "The Australian Crawl," I faintly remember trying to—and I believe succeeding at—swimming from my grandparent's dock to Sackett Lake Beach on the other side of the calm water.
There are other Medford memories involving sledding, making "pudgy pies" and s'mores, a cousin getting poison ivy on her butt (lol), and my sweet and amazing grandma accidentally spilling hot bacon grease on my youngest cousin (double lol). The memories are there, but after so long, I find I have to dig for whatever fuzzy remembrances I'm able to unearth. The same can be said for a number of other lakes: getting drunk for one of the first times ever at a friend's birthday party at Townsend Flowage. Weekend drives to Two Rivers with my mom and step dad. Spending time at sand bars in Waupaca. Aimlessly driving around the shores of Winnebago with friends to kill time—time I'd now kill to have back—in those seemingly endless years at the tail end of adolescence and before adulthood's outset. Moving to Milwaukee and being both instantly and continually amazed by the beaches, as well as they city's industry and history that were all set into motion centuries earlier because, plainly said, there's a huge lake here.
I suppose I'm thinking about lakes so much this summer because these natural wonders have a strange position in my past. They're the physical remnant of a time when I was blissfully unaware exactly how much the world would change and worsen around me in the years to come. I now long for a time when people could safely get together and make memories together (however banal and inconsequential they seemed at the time) beside a roaring fire at a place that just so happened to be near a body of water. During this time of isolation, pandemic, and abject political division, I really miss that. I dream of a point in time when I can get back to a place like that. And no, a lake isn't necessary to return to that comparably carefree time. But it doesn't hurt.