Despite getting off to a blazing 2-0 start and scoring a total of 85 points in those two wins against division opponents, some people are still taking issue with the Green Bay Packers. Most of those reasons are absolutely idiotic, but one of the more understandable annoyances is the way fans are inundated with advertisements and promotional material from corporate sponsors these days. To be clear, no team in the NFL is immune from this type of incessant marketing, but when you're a team as exciting, accomplished, and generally beloved as the Packers, it's no surprise that a ton of companies are lining up to strike up some type of affiliation.
As a result of that immense level of interest, your Green Bay Packers have decided to designate a bunch of extremely specific "official" sponsors for virtually every in-game amenity and an array of off-field items as well. From expected sponsorships like an official beer, sausage, water, and website, all the way to agreements with casinos, clear dental liners, paint, and college MBA programs, here are 25 "official" businesses that have attached their name to the Green Bay Packers and/or Lambeau Field in some capacity this season.
If you're not too busy faking a stupid boycott based on flawed logic and legitimate racism, keep an eye out for some of these when you tune into games this season. As always, please let us know if we missed any in the comments.
Official Bacon of the Green Bay Packers — Patrick Cudahy
Official Bank of the Green Bay Packers — Associated Bank
Official Beer of the Green Bay Packers — Miller Lite
Official Bread and Buns of Lambeau Field — Country Hearth
Official Casino of the Green Bay Packers — Oneida Casino
Official Cheese of Lambeau Field — Sargento
Official Chocolate Milk of the Green Bay Packers — Kemps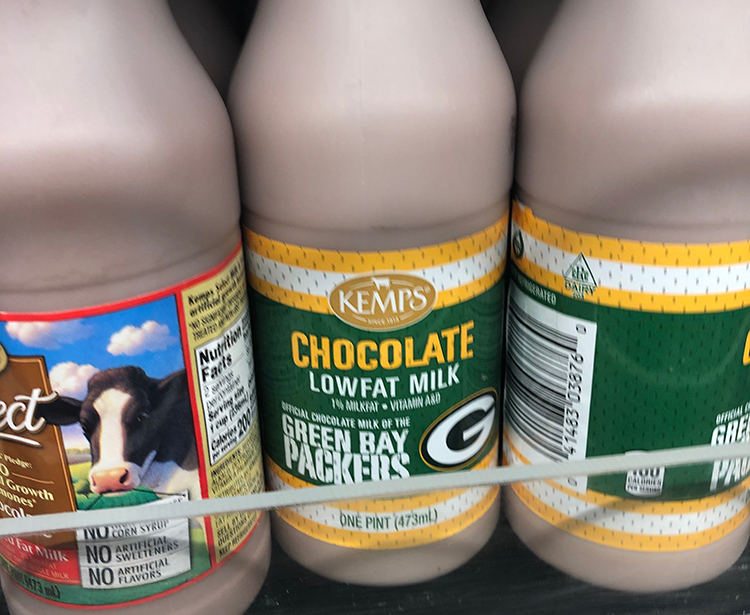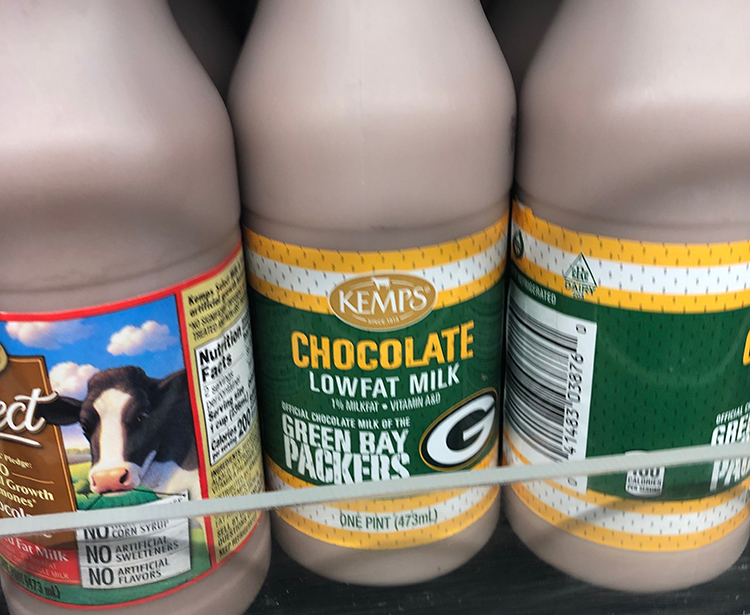 Official Clear Aligner of the Green Bay Packers — Invisalign (was Packers official sponsor before being named official aligner of entire NFL last month)
Official Coffee of the Green Bay Packers — Kwik Trip's Café Karuba
Official Golf Course of the Green Bay Packers — Thornberry Creek
Official Healthcare Partner of the Green Bay Packers — Bellin Health
Official Hotel of the Green Bay Packers — Radisson Hotel & Conference Center Green Bay
Official Jersey of the Green Bay Packers — Nike
Official Mobile App of the Green Bay Packers — Green Bay Packers Mobile App (by YinzCam, Inc.)
Official Paint of Lambeau Field — Mills Fleet Farm's LEGEND Paint
Official Pizza of Lambeau Field — Kwik Trip's Pot Hole Pizza
Official Powersports Partner of the Green Bay Packers — Polaris
Official Retail Store of the Green Bay Packers — Packers Pro Shop
Official Sausage of the Green Bay Packers — Johnsonville
Official Titletown Sled Hill Partner — Ariens
Official Twitter Account of the Green Bay Packers — @packers
Official Water of the Green Bay Packers — Nicolet
Official Website of the Green Bay Packers — packers.com
Official Wireless Partner of the Green Bay Packers — U.S. Cellular
Preferred MBA Program of the Green Bay Packers — Concordia University