Farewell tours must be the worst. Imagine being onstage, "celebrating" this thing that has made you who you are, knowing the whole time that it's about to end. Especially when you're an iconic frontwoman getting ready to leave your band behind—or a soon-to-be castaway of that band. Oh, it's not over; you'll still work together, and a few years down the road, who knows, but few people ever lamented the disappearance of Big Brother And The Holding Company. Monica Martin has already recorded vocals for a project with producer Jeremy Larson (a.k.a. Violents), an album called Awake And Pretty Much Sober that's due in April, and judging by lead single "Equal Powers," it's going to be a lush, modern dance project that caters to Martin's breathy, expressive voice. Why would she need a band?
That band, PHOX, made a strong case for its existence on Wednesday night at the Pabst Theater, ostensibly its fourth-to-last show ever—but PHOX has always been a collaborative entity. It took an FM hit, the formerly inescapable "Slow Motion," to catapult Martin into a separate spotlight role. In marketing terms, what could be more replaceable than a bunch of nerdy-looking white guys backing her up? That was always the crux of PHOX's spirit, though; they defied you to judge them on appearances, and they surprised you if you dared. Don't say you ever thought it was too quaint to last.
Yet it was tough to recall the group who took the Pabst stage as the scrappy bunch of misfits they once were. Something changes when you transition from a daylit afternoon at a Summerfest side stage to headlining the Pabst. You're from Baraboo, and you've got some band from Brooklyn (Cuddle Magic) opening for you. With the fickle rush of success, you were forced to turn pro really quickly, and even here at the end of it all, everybody's playing like they're auditioning for Led Zeppelin. If there were any aspiring singer/songwriters in the audience, every one of them was thinking, "Damn, if I could put together a band like this…"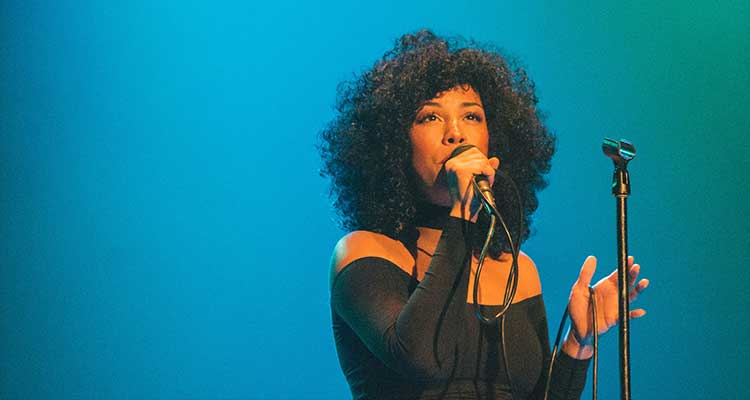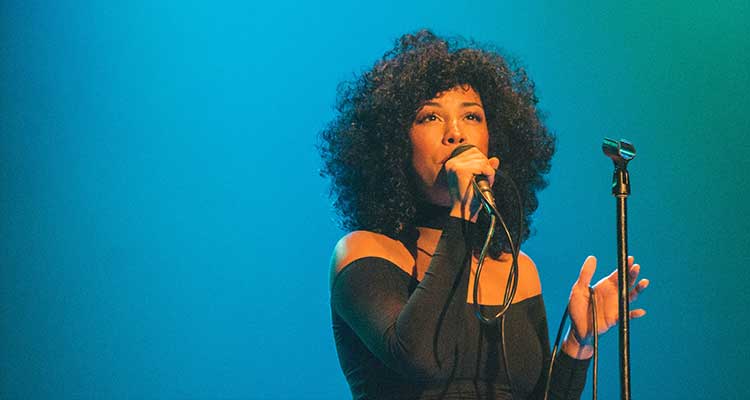 It would be ridiculous to suggest that Martin's presence and talent don't dwarf the apparent potential of the rest of PHOX, but how far has her profile risen? Surely not high enough that she can hand-pick dudes to sing high harmonies that gel this perfectly with her melodies. The enthusiastic but remarkably respectful crowd was almost literally silent when the singers of PHOX performed an unreleased tune that may, according to the internet, be called "Stocked Liquor Cabinet;" it might as well have been Crosby, Stills & Nash at Woodstock. Towards the end of the set, a brilliant rendition of Fleetwood Mac's "Dreams" made us wish PHOX had found the time to play Rumours in its entirety. Hopefully the backstage melodrama that fueled that album isn't analogous to what's breaking PHOX up.
Sometimes singers get to this point and they break down or mail it in, but not Monica Martin. She acknowledged the big deal without making a big deal of it, and this captivating effort was no afterthought. Yes, she did two songs solo, almost as if she felt compelled, and in the naked spotlight, took breaths away with a couple of new tunes that we'll presumably hear again on a solo album. She had already transfixed us with the vocal/organ duet of "Calico Man" and the single-mic quasi-bluegrass version of "Kingfisher," and her two-song solo bit suggested she could have a future in Marissa Nadler-style gothic folk, if she wanted. We couldn't help thinking about seeing Alabama Shakes here a few years back and feeling like Brittany Howard was probably on her way to ditching the band.
That band has never had anywhere near the charisma or originality of PHOX, though, and Wednesday's show didn't end up being about Martin, or even about the breakup. It was a showcase for the band, right down to the surprisingly funky take on Aaliyah's "Are You That Somebody?" for the encore. Whether at their peak or bursting with unfulfilled potential, the group played with gusto but not necessarily urgency. Surely that final show in their hometown of Baraboo on Saturday will be a tearful affair, but this last Milwaukee appearance was just a quality folk-rock band doing what they do. They've certainly made their mark, and they'll be missed.