Downtown Milwaukee was buzzing Friday night.
A sold-out Turner Hall was bouncing to the genre-blending mastery of Stereolab. Across the street, Fiserv Forum was hosting a star-studded show featuring The Black Keys and Modest Mouse. And over at Riverside Theater, a far different group of show-goers packed the house to witness an altogether different form of entertainment.
The Milwaukee debut of MasterChef Live! brought hoards of children, parents, and general culinary enthusiasts to the venue for a night of cooking competition, interactive experiences, and family-friendly fun. The new live show companion to the popular FOX reality show featured four contestants from recent seasons, including some fan favorites and a past winner who, together, served up a bounty of laughs, helpful cooking tips, and all-ages epicurean entertainment over the course of about 100 minutes.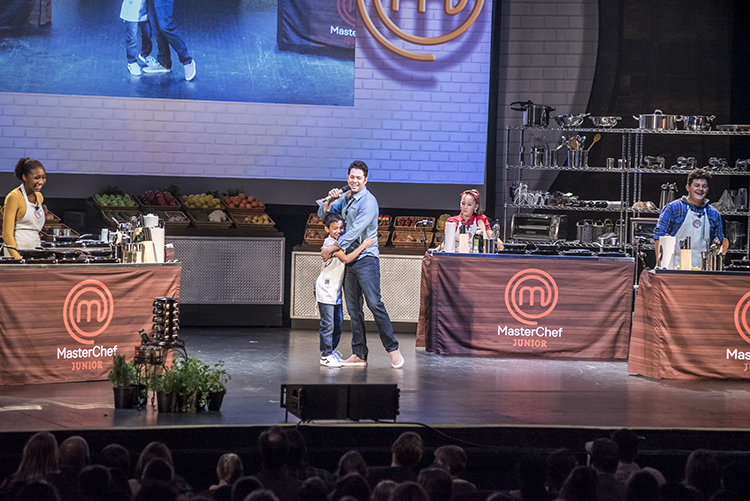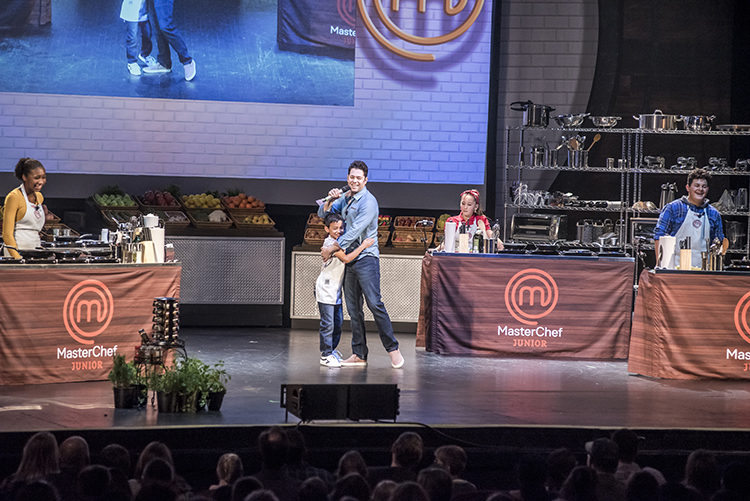 Though normal hosts Gordon Ramsey, Christina Tosi, and Aarón Sánchez weren't on hand (save for occasional video messages and clips throughout the show), appointed MasterChef Junior Live! host Casey Shane kept the multi-faceted food show on track. First, he welcomed out the night's competitors: Evan from Season 6, Season 7 finalist Malia, fellow Season 7 standout Matthew, and Season 5 winner and apparent MasterChef Junior ambassador Jasmine. Battling through technical issues relating to their microphones (an issue that would persist much of the night, unfortunately), the culinary whiz kids reflected on their time on the show and told the audience—which seemed to be an equal split of youth attendees and adults—what they've been up to since their time on the show.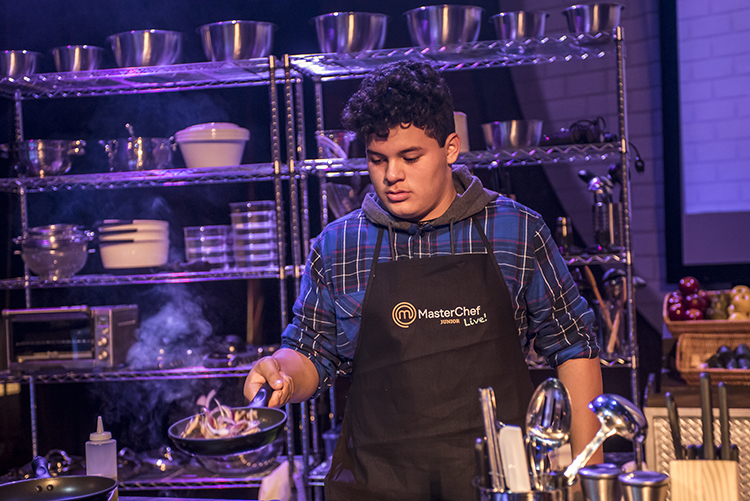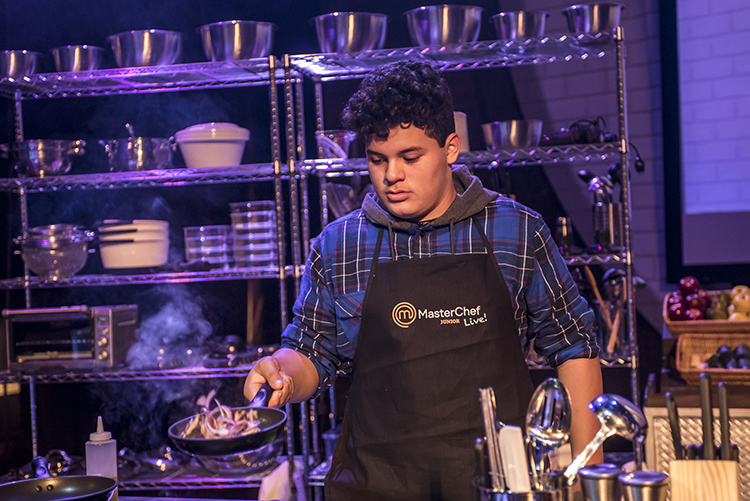 Introductions made, the food prep prodigies stepped behind their cooking stations to take part in their first of three challenges: the appetizer round. All competitors were given just 10 minutes to replicate a scallop, quail egg, and polenta dish from a previous season. Sensing the shorter attention spans of younger audience members, the segment was broken up with video shoutouts from memorable recent competitors, including Season 7 favorite Ivy and Midwestern-born mini chef Beni from Season 6. Along the way, the competitors were interviewed while preparing their appetizers. Evan, now 14 years old, casually cracked quail eggs while answering questions.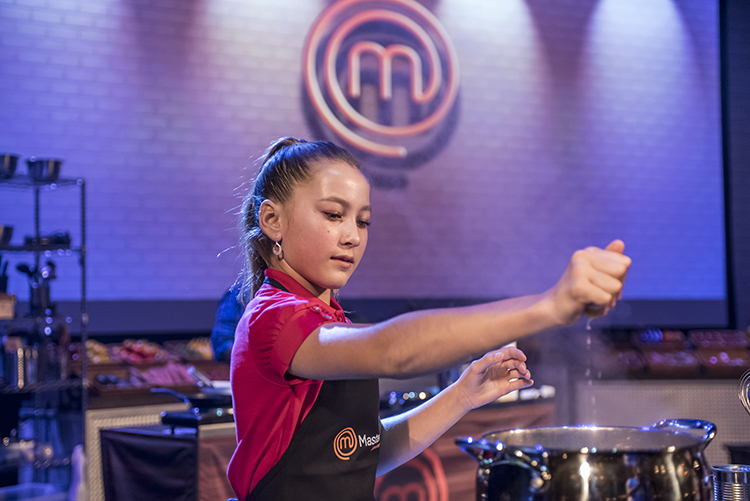 From there, the wunderkinds were paired up with "sous chefs" (all but one of whom were adults) who were taken from the audience, then given a mystery protein…which just so happened to correspond with one of their standout dishes from their time on the show. What can you say; people love the hits! Though given a daunting 50 minutes to accomplish their task, Shane and the rest of the crew wisely opted to break up what could've been a monotonous meal prep experience with occasional distractions like demos—including the host making homemade (or, um, theater-made?) whipped cream—and games. Again, nodding to the collective attention span of the now-noticeably-antsy youngsters in the crowd, there was a 15-minute intermission partway into the Mystery Box challenge that gave kids a chance to stretch their legs and check out the MasterChef merch table.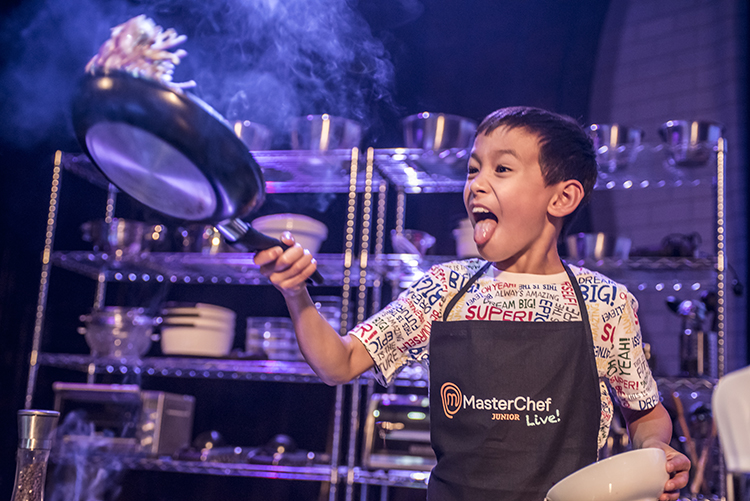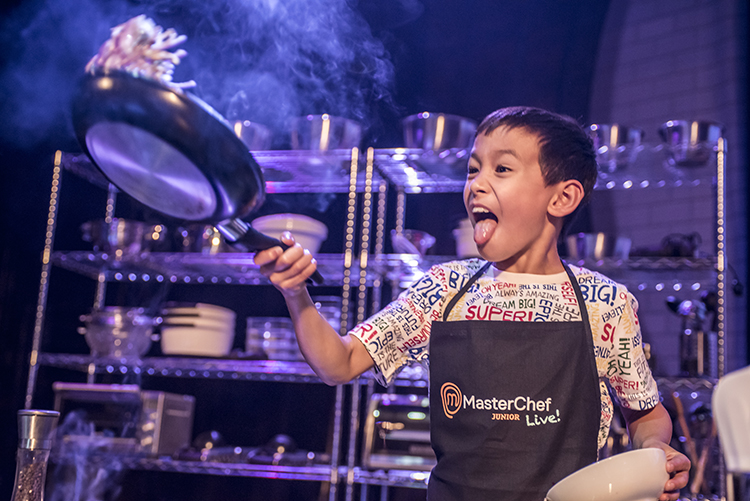 While each of the cast members were well-received, Jasmine initially garnered the most fanfare. However, over the course of the contest, Matthew stole the show. The nine-year old repeatedly doled out inspiration with anecdotes about how it's possible to accomplish anything and sage musings about how it's okay to cry sometimes. He encouraged the other talent on stage, and declared a "scallop emergency" because Evan's preparation was so tasty. While jumping up and down during the Mystery Box reveal, his mic pack fell off. He worked the crowd and fought to keep the energy up in the room. During the intermission, he also gave out high fives, hugs, and other showings of gratitude to a group of kids and grown-ups alike who gathered at the base of the stage.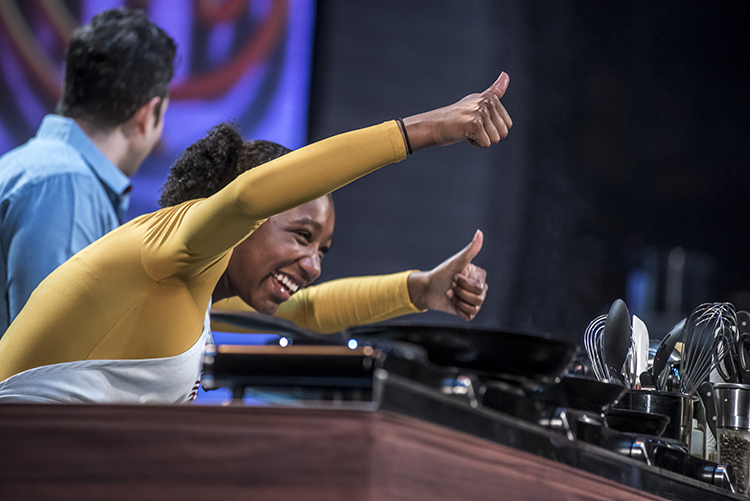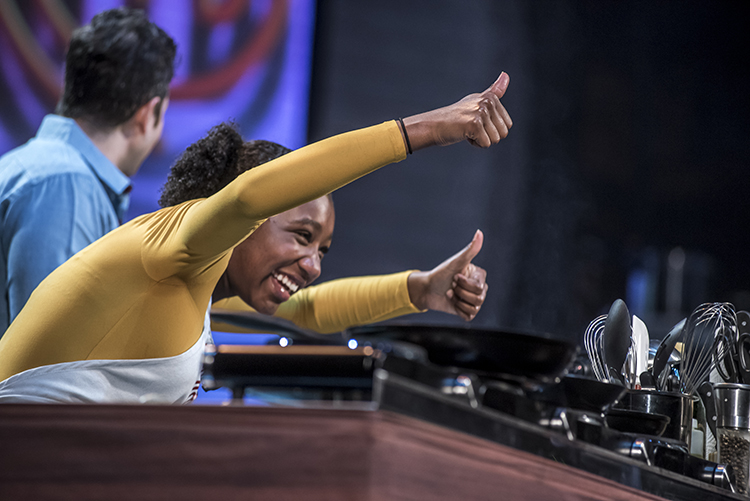 While MasterChef Junior the TV program thrives on the competitive element and the ever-looming threat of elimination, MasterChef Junior Live! seemed to succeed on its inclusion, collaboration, and positivity. No one was sent home between rounds. Instead, all four stayed on stage throughout the show to encourage each other and to sample other cast members' creations (with "glistening" seeming to be the compliment du jour). In fact, not only did each chef take part in every element of the show…they invited people from the audience to work with them at certain portions.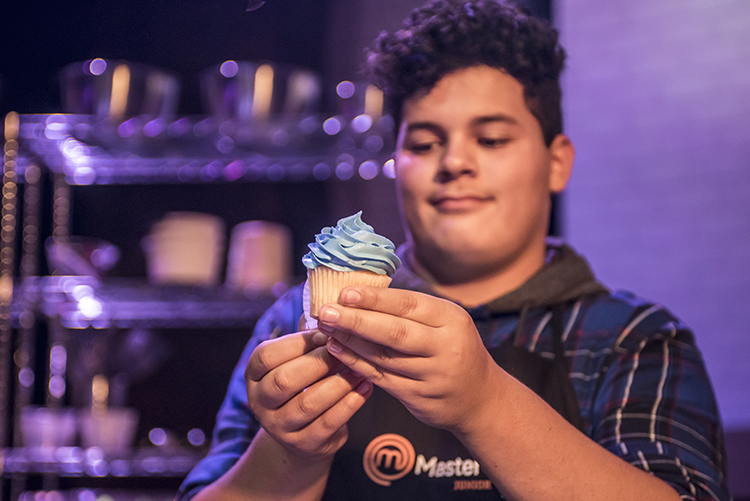 With the help of four more people from the crowd (all children or teens this time), they spared the audience that was already out well beyond their bedtime in many cases by foregoing the dessert round and, instead, seeing who could frost the most cupcakes in two minutes. After the clock expired—and following a flub by Matthew, which the endearing junior gourmand explained away by saying "Sorry everybody, it's a late night for me!" and making the theater and host Casey Shane erupt with laughter—MasterChef Junior Live! was brought to a wondrously messy conclusion with a game that called for locally-sourced sous chefs to stack cupcakes on the heads of competitors.
Between sound issues and less-than-ideal camera angles for food preparation, there were some minor blemishes in the live show adaptation that deserve to be mentioned. Still, MasterChef Junior Live! did a more-than-respectable job culling portions of the popular reality series and combining it with a fun and positive aura to make a short and sweet entertainment experience that people of all ages ranges and culinary skill levels could enjoy. For those of us waiting for Season 8, Friday's show proved to be a satisfying appetizer to hold us over until the main course is ready.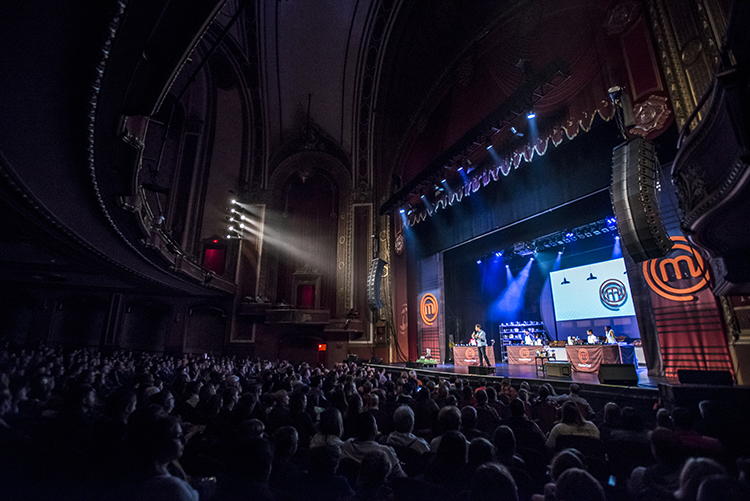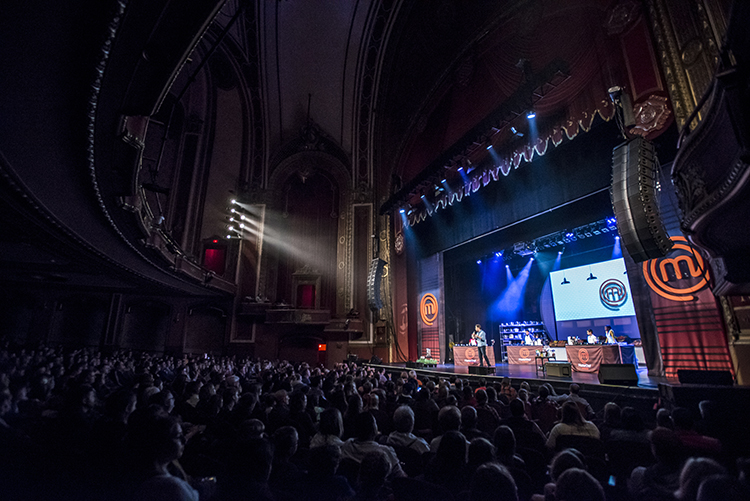 [All photos by Melissa Miller]