Now at the tail end of a particularly soul-crushing and snow-covered winter here in metro Milwaukee, locals need to try especially hard to escape the mentally daunting and emotionally taxing impact the outside conditions have on our collectively iced-over spirits. Yes, outdoor festivities like Mitten Fest and Wückfinter help, as does the recent rise of the Milwaukee Bucks and the now-ubiquitous presence of ice bars. As we struggle to envision warmer days on the slush-covered horizon, one small restaurant in Wauwatosa is sending people's taste buds on an all-expenses-paid Hawaiian getaway one bite at a time.
Opened in late 2010 by Wisconsin native Guy Roeseler (who spent years living in Hawaii) and Honolulu transplant David Lau, Ono Kine Grindz (7215 W. North Ave., 414-778-0727) is the region's—if not the state's—premier purveyor of Hawaiian cuisine. Other than the colorful neon signs that spell out the restaurant's name and instruct passersby to "Eat Poke," Ono Kine Grindz doesn't immediately stick out from din of other businesses on perpetually bustling North Avenue. Inside, however, the incredible food and the incomparable island atmosphere help distinguish the establishment from all other eateries in the vicinity.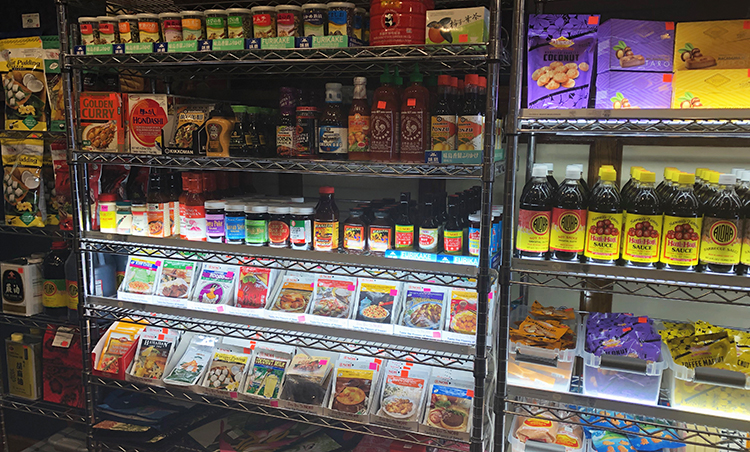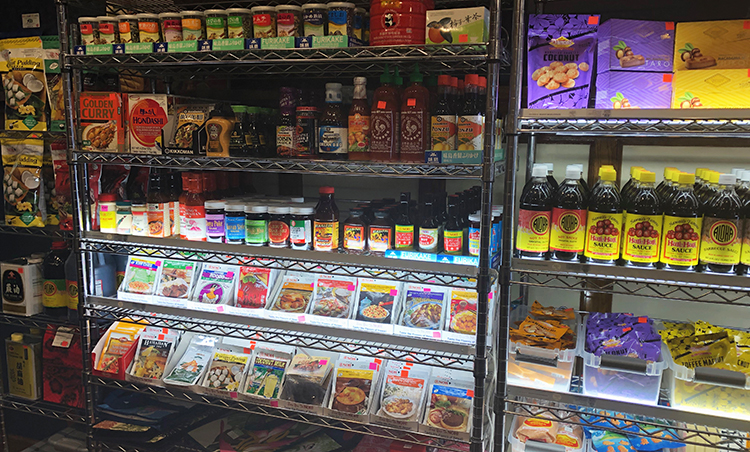 Instantly upon entering Ono Kine Grindz during a recent (and long overdue) maiden voyage, we were met with warm salutations from the friendly staff that was camped behind the counter and we were tantalized by the pleasant scent of meat simmering on the flattop. On the other side of the thin corridor, coolers stocked unfamiliar soft drinks with Pacific island origins. Lau, one of the men behind the counter, handed us a menu and told us about the restaurant's bento box lunch offerings.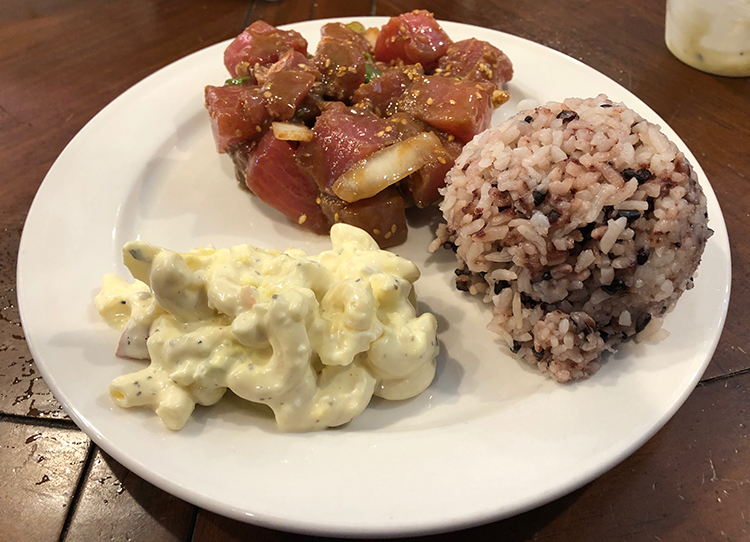 Never one to ignore instructions from a neon sign, we started with a bento-size portion of Ahi Poke ($11). Long before poke joints were literally opening a stone's throw from each other on the East Side, Ono was specializing in this Hawaiian delicacy. The massive pieces of tender and delicious raw tuna were tossed in a spicy sesame sauce and accented with the presence of seaweed, and onion. Along with the accompanying mound of purple sticky rice, each bento box comes with one additional side. We choose macaroni potato salad. As we sat at one of the carryout- and catering-focused restaurant's three tables, an employee recommended we try putting a sauce called Spicy Chili Crisp on our rice. We followed her advice and we were instantly hooked. It was incredible. We pondered buying a jar and taking it home, but the 21 grams of fat in each two tablespoon serving size ultimately convinced us to put the jar back and deem Spicy Chili Paste a rare indulgence.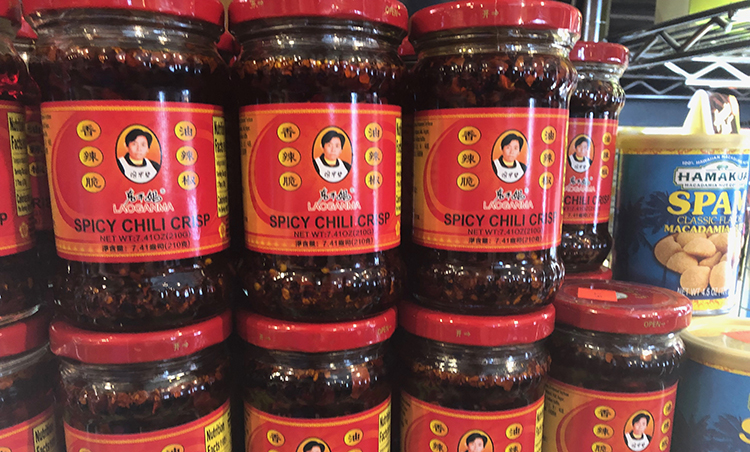 As we awaited our second dish (which we ordered later on in the visit), we browsed the rest of the restaurant's more-than-respectable selection of retail and grocery items. It's safe to say Ono Kine Grindz has the largest selection of Hawaiian shirts that we've ever seen. Beyond the shirts, sauces, chocolates, and beverages, we noticed bottle openers, magnets, island-inspired literature and CDs, seashells and puffer fish, and other souvenirs that somehow seemed to fit well within the confines of an operational restaurant.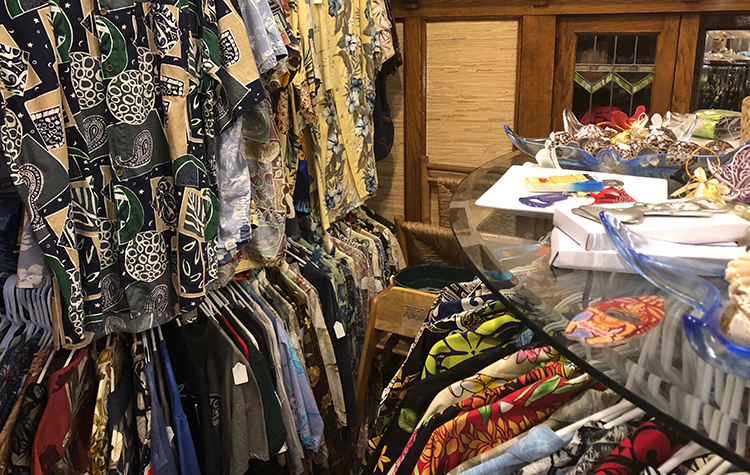 Within just a few minutes of placing our second order, our shopping stint ended when our next menu item came. Drizzled with teriyaki sauce and topped with grilled sweet onion, our pair of Teriyaki Sliders ($11) were nothing short of outstanding. The perfectly seasoned beef patties were pressed between soft, semi-sweet Hawaiian rolls—which absorbed the sauce and savory oil from the meat and the onion like fluffy and tasty sponges. We countered each burger bite with our two favorite sides: crunchy Kohlrabi Slaw in a vinegar dressing and Ono's award-winning Li Hing Carrot-Pineapple Slaw, both of which proved to be tremendous additions to the meal.
We were fully and absolutely stuffed, but as we examined the menu closer, we kicked ourselves no fewer than five times for not trying other items. Apparently, the Char Sui chicken is a favorite among customers. The Kalua Pig also looked incredible. And we were fools for not sacrificing $3 more dollars and one pants button to try Spam Musubi. It's a good sign when you leave a restaurant feeling equally satisfied and concerned that you might've missed out on something even better than what you ordered. Someday, we'll find out what Ono Kine Grindz's best menu item is because we're now poised to go back enough times to try everything.
If you're feeling the winter blues or if you're just hungry for something that's slightly outside your contiguous culinary tendencies, you can always find a taste of Hawaii in a small storefront in a busy, landlocked part of Wauwatosa at Ono Kine Grindz.