Nick Mason stressing that his Saucerful Of Secrets tour is not a tribute act smacks of Spinal Tap to be sure. Okay, fine: It's a Pink Floyd cover band, how's that? And one of only about three in the whole world that contain an actual ex-Floydian. Mason, the only member present in every official lineup of Floyd, has a distinct advantage over his competitors in playing Syd Barrett-era tunes, though: They haven't been done to death by every other post-1973 iteration of Floyd. Still, any 10-year-old with YouTube access could learn to rip some semblance of an "Interstellar Overdrive" noise jam. Why should people shell out good money on a Monday night to see this band's first U.S. tour?
Judging by last night's Riverside Theater show, there wasn't much reason at all. The aforementioned "Overdrive" opened the show, the 75-year-old Mason beaming as he paddled away at his drums, and this band transformed one of psych-rock's most iconic head-trips into a sterile classic rock exercise. The jam crested limply and petered out, until guitarist Lee Harris arbitrarily started playing the main riff again and ended it. Spirit of pioneering 1966 Floyd: not remotely captured.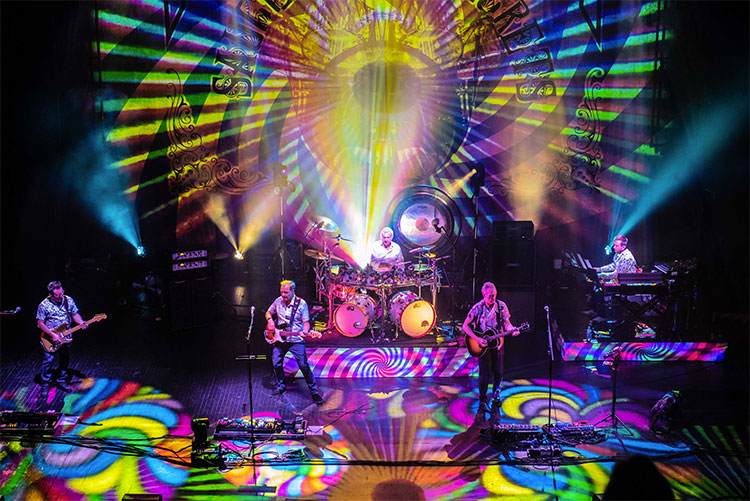 Next up was "Astronomy Domine." You know how a lot of older musicians justify burying their freak flags by saying, "We're not pretending to be something we're not"? That argument works out okay sometimes, like when King Crimson showed up in formal wear a couple years ago, bathed in stark white lights, and proceeded to blow the roof off the building. Maybe Crimson is a somewhat more formal band by nature; whatever the case, when Syd Barrett wrote "Astronomy Domine," he clearly didn't envision it being played by five old guys in short-sleeved collared shirts grinning contentedly.
At least singer Gary Kemp (of Spandau Ballet) had his shirt unbuttoned. He was the only member of the group with enough stage presence to indicate he'd been on a stage before. He made no attempts to be Barrett, and it was only when he sang that the group's reason for being shone through. In the mellow strains of "Fearless," for instance, Kemp's affection for the song itself was very evident, and although there wasn't much singing along in the crowd, fans whooped and clapped appreciatively for most of these ancient tunes.
Anyone attending in hopes of catching a glimpse of greatness was destined for disappointment. The light show was very mid-'90s high school homecoming dance, and the musicianship on display was more about getting through the songs than making art. "Obscured By Clouds" was a pointless, plodding mess, and the clunky medley of "If" and "Atom Heart Mother" was utterly toothless. An early high point, though, was the two-minute nugget "Vegetable Man," an unfinished Barrett song that never saw the light of day until Mason unearthed it for the 2016 33-disc box set The Early Years 1965–1972.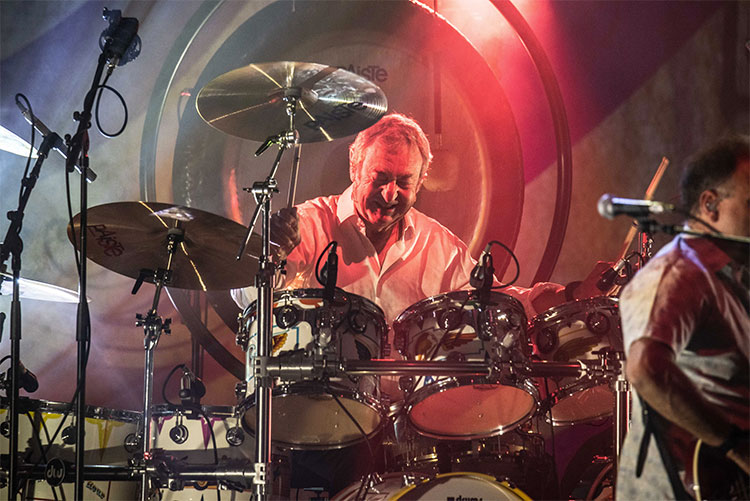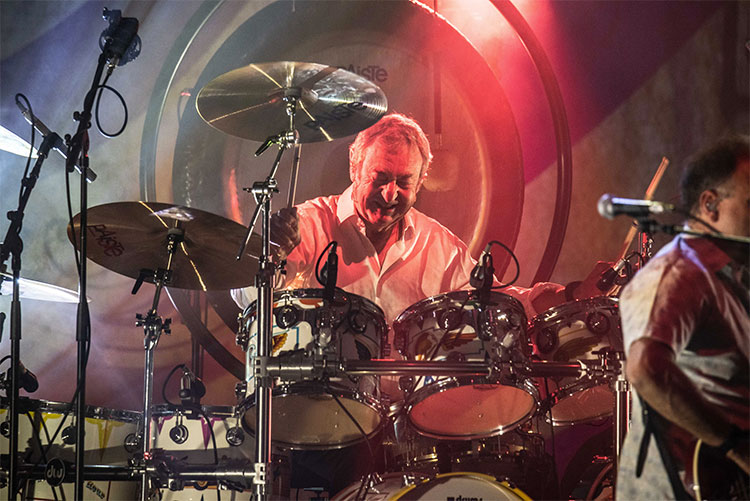 "Set The Controls For The Heart Of The Sun" was a rare glimpse of what might've been possible if Kemp were given freedom to experiment with a better-sounding array of gadgetry. After the initial composed portion of the song, bassist Guy Pratt (ex-son-in-law of longtime Floyd keyboardist Richard Wright) put down his bass and retreated into the shadows, leaning on an amplifier for a minute while Kemp did his best to brew up some vaguely psychedelic sounds via guitar and effects podium. When it came time, Pratt strolled over and took care of perfunctory gong duties as Kemp and Mason built up a modicum of intensity, but it was all a little too crisp and polished to put the brain on edge. By the time this band popped into demented nursery rhyme "Bike," one had to wonder if anyone onstage had ever even tried CBD oil.
The group's eponymous encore choice drove home the primary frustration of the proceedings: In naming the band "Saucerful Of Secrets," Mason had given us the erroneous impression that the show would be full of abstractions and improvisation like that song, but the ensemble didn't have it in 'em. There would be no "Echoes," no "Careful With That Ax, Eugene," and definitely no chance of "Several Species Of Small Furry Animals Gathered Together In A Cave Grooving With A Pict." That said, the band did play virtually all the essential songs from the pre-Dark Side Of The Moon canon that any fan could wish for, and played them competently. It was never supposed to rival a Roger Waters production of The Wall, but was it more engaging than David Gilmour trotting out "Wish You Were Here" for the billionth time? Maybe. Was it more captivating than turning off all the lights in your house and putting Relics on the turntable? No, we can assure you, it was not.
[Note: We at Milwaukee Record realize that many fans simply don't have the option of turning off all the lights in their house and putting Relics on the turntable, in which case…we still can't quite recommend seeing Nick Mason's Saucerful Of Secrets.]