Milwaukee and its surrounding suburbs boast a wealth of great independent coffee shops, award-winning roasters, and other excellent area establishments where you can get a caffeine fix. We plan to celebrate some of these places in a bi-weekly series we're calling "Brewed City." This week: Vendetta Coffee Bar.
When you really think about it, Milwaukee is incredibly lucky to have so many different coffee shops, each with their own unique personalities and specialties that help set them apart from the abundance of other cafes in town. In fact, there are so many local coffee spots in the vicinity, some of them just happen to get lost in the shuffle. Of course, we're trying to remedy those oversights with this column, but we'd be lying if we told you places didn't fall through the cracks from time to time.
Vendetta Coffee Bar is one of those places for us. At least it was one of those places, until someone we were meeting with suggested we convene at the Walker's Point location (524 S. 2nd Street) and, in doing so, brought this blind spot into full view and—now that we know it's there—officially into our personal cafe rotation. If you're anything like us and you had absolutely no idea Vendetta even existed, you should probably make your way there…right after you read a little more about it.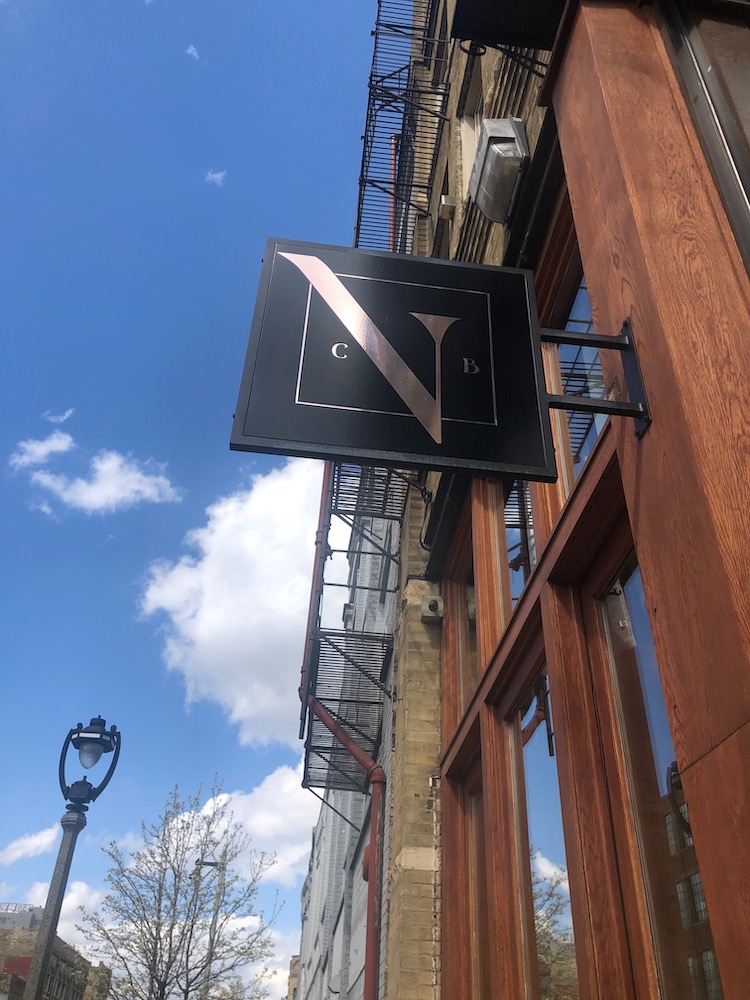 As if neglecting to notice a coffee shop had opened on one of the city's most active streets (in a neighborhood our office is in and directly next door to one of our favorite breweries) isn't already shameful enough, the Walker's Point location is actually Vendetta's second store. The original Vendetta Coffee Bar opened in the Tosa Village (7613 W. State Street) in early 2021. This one followed last July, opening shop in a former site of Movida and the long-shuttered INdustri before that.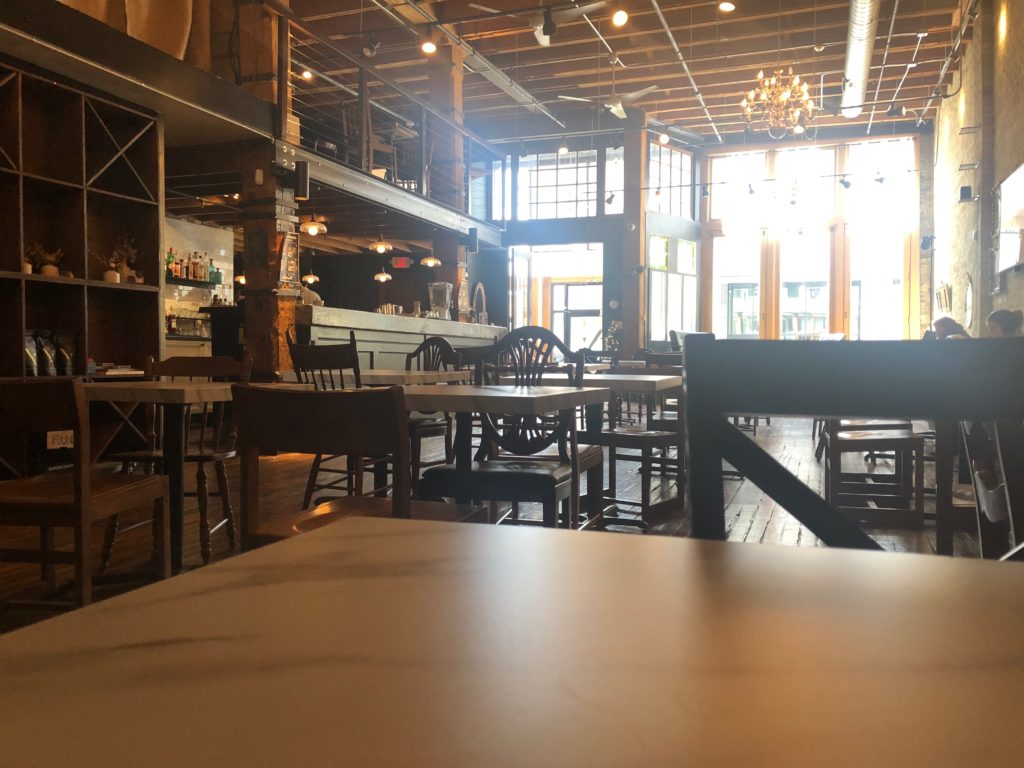 Much like its semi-upscale Second Street predecessors, Vendetta has an elegant interior. A small cluster of tables is spread across the spacious room that features rustic hardwood flooring, exposed brick, and oodles of natural light that flows in through the tall western-facing windows. During our first visit, a few folks were situated at tables along a brick wall that stretch the length of the establishment. We're legitimately sorry if we're now giving away the coordinates of these people's comfy remote work station or personal reading nook.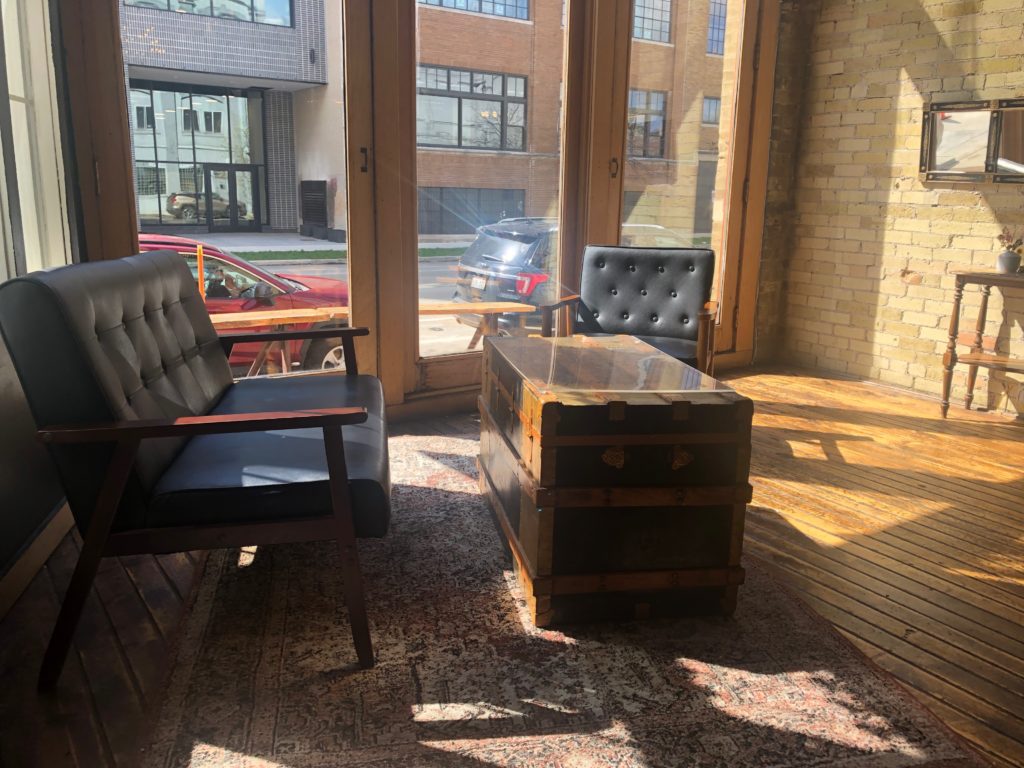 There's also some seating available in a loft that's right above the counter, bringing the table total to around 20. If you're lucky, you might even be able to snag one of the window-adjacent lounge chairs that grant a nice view of the hustle and bustle of the Walker's Point thoroughfare.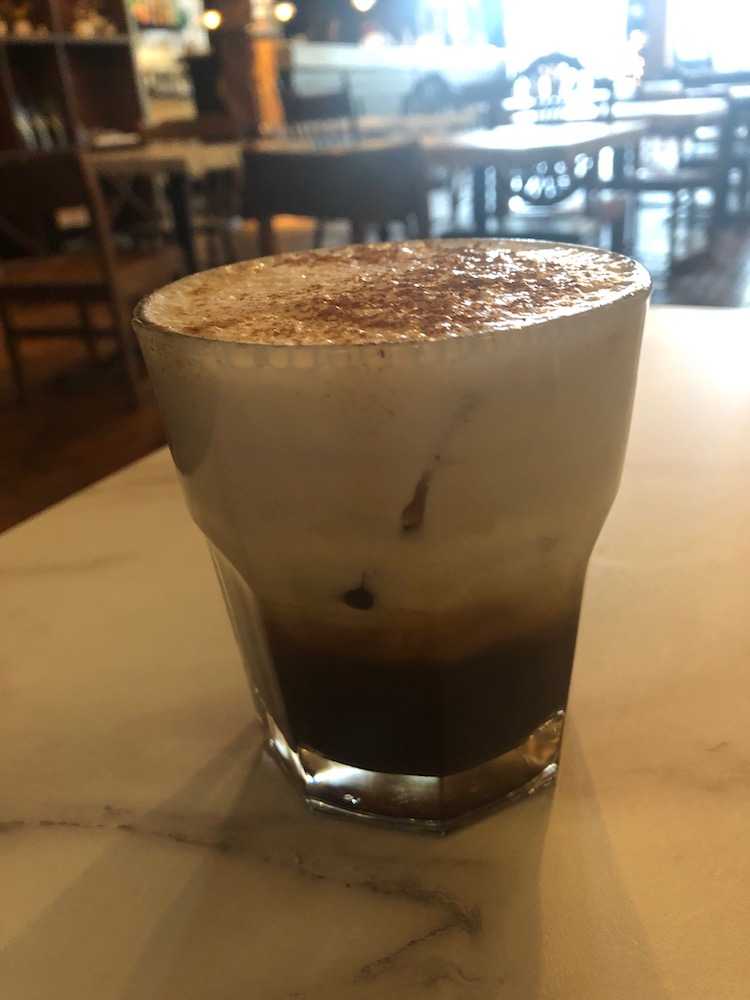 While the business has a classic look and feel, Vendetta seems to take a somewhat unique approach with its beverages. The self-described "Italian Cafe" sources its espresso and bakery items directly from Italy, and seeks to "reintroduce the American public to an Adventure of flavor and culture that has been withheld from them." Vendetta does so with a small selection of coffee- and espresso-based beverages that, though simple, succeed on account of high quality ingredients.
During our maiden voyage, we treated ourselves to a Shakerato (pictured above), a creamy, subtly sweet, and downright delicious espresso drink. In addition to caffeinated beverages, the term "Bar" is rendered accurate by Vendetta serving local craft beer from Enlightened Brewing and neighboring Indeed Brewing, wine, spritzes, specialty cocktails, and eight variations of Negronis. In the realm of food, customers can enjoy imported Italian pastries and paninis.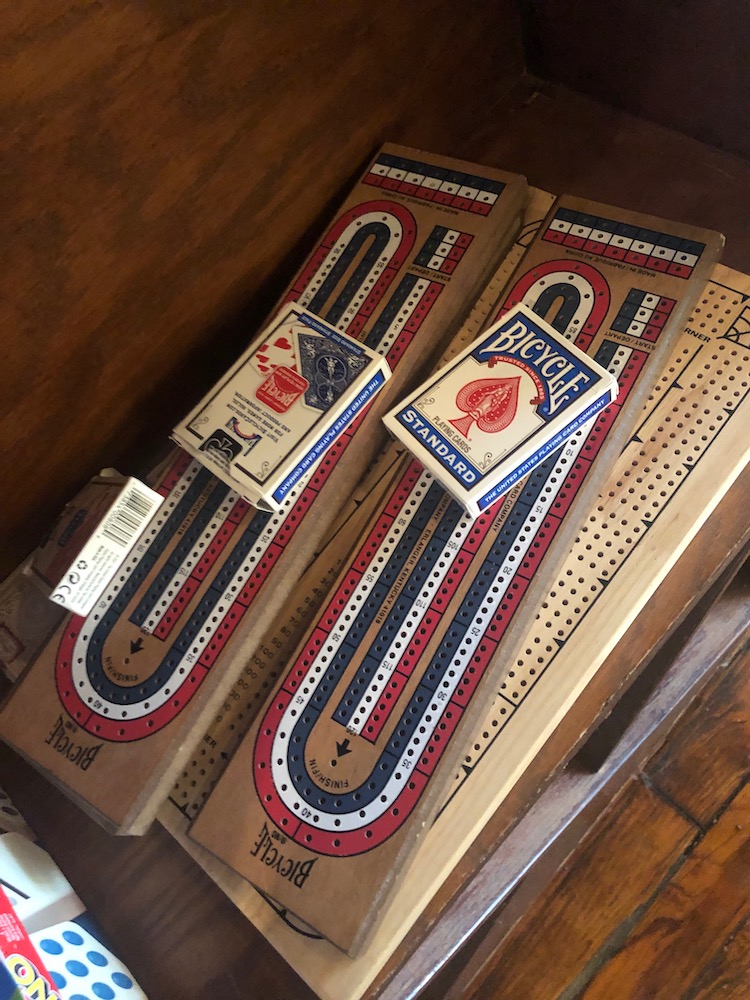 Whether you're stopping by for a morning pick-me-up on the way to work, settling in for an expertly-crafted drink and a bite in a comfortable setting, or unwinding with some cards and a cocktail, Vendetta is a true blue destination. After you stop in once, you'll probably want to come back again and again.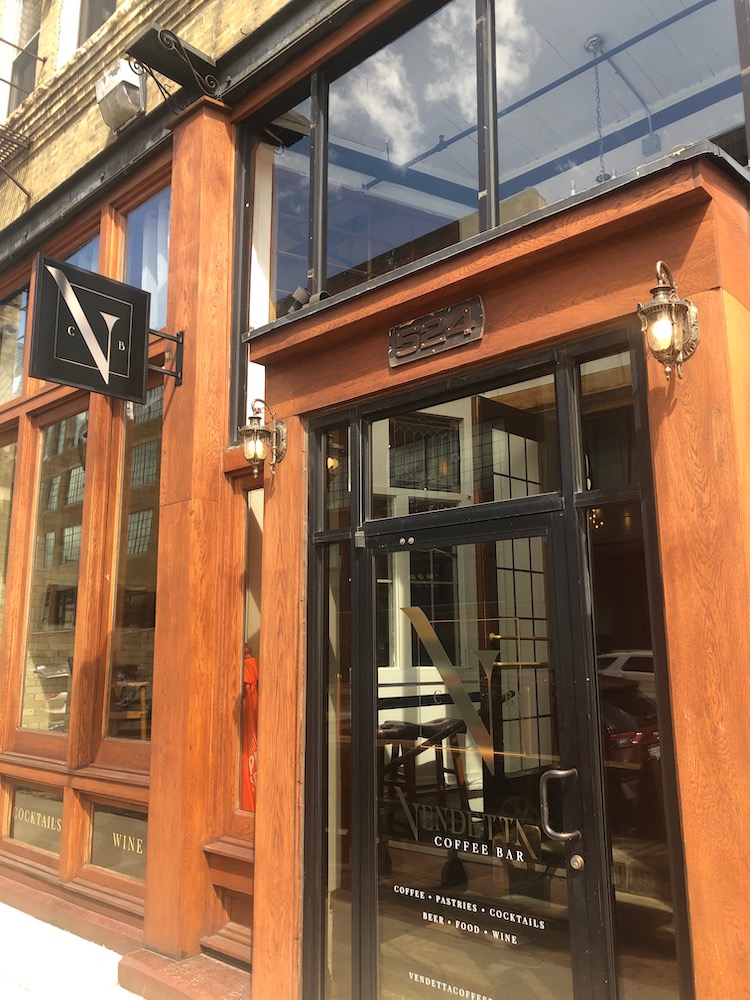 Exclusive articles, podcasts, and more. Support Milwaukee Record on Patreon.
---
RELATED ARTICLES
• Brewed City: La Finca Coffeehouse
• Brewed City: Vennture Brew Co.
• Brewed City: Escuela Verde New Line Cafe