Milwaukee and its surrounding suburbs boast a wealth of great independent coffee shops, award-winning roasters, and other excellent area establishments where you can get a caffeine fix. We plan to celebrate some of these places in a bi-weekly series we're calling "Brewed City." This week: Pilcrow Coffee.
In recent years, Milwaukee—a city so famous for its brewing history and acumen that it's nicknamed "Brew City"—has expanded on its beer reputation by also becoming something of a coffee powerhouse. Much like Milwaukee's oft-overlooked dining scene, the quality of coffee produced by local roasters has continued to quietly improve as most of us have remained largely unaware that something special is, well, percolating right under our noses. However, almost exactly six years ago, a Milwaukee coffee purveyor made local headlines and garnered national acclaim by earning honors as the maker of America's best cold brew.
Even more surprising than a coffee roaster from mid-sized Midwest metro being awarded that illustrious distinction is the fact the business was among Milwaukee's youngest, smallest, and least-known coffee operations at the time it won the award. Of course, we're talking about Pilcrow Coffee (416 W. Walnut Street), which has grown noticeably since being named America's best cold brew at a respected coffee competition in early 2017. Since then, the unknown business and its heralded Joe have earned ample presence on draft lines at bars and restaurants both in Milwaukee and beyond. They've moved into a larger and significantly more public-facing location. And along the way, Pilcrow Coffee has been instrumental in helping to spread the gospel of Milwaukee as a legitimate and undisputed coffee city.
As often as I've had Pilcrow on nitro tap lines at area restaurants, bars, and various other locales where tasty cold brew is poured, I'm ashamed to say I had never actually been to Pilcrow's physical location until earlier this week. It's now located just north of Milwaukee's downtown in a stylish red- and white-painted brick building on Walnut Street.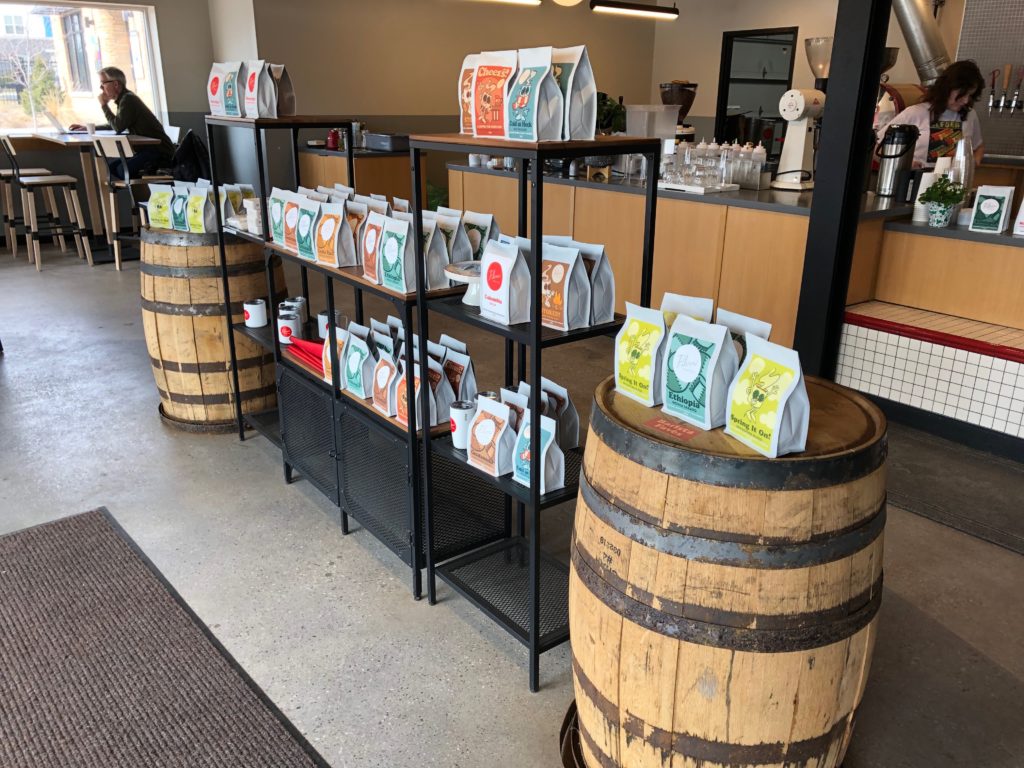 Upon entering, I found the vibe to be a lot like a taproom (maybe even akin to Dead Bird Brewing that's located a literal stone's throw away from Pilcrow), complete with a concrete floor, decorative/functional barrels, coolers for to-go purchases, branded apparel and mugs for sale, and draft lines loaded with locally-made liquid delicacies that were produced right in house.
There's a mix of tables, window-adjacent counter space, and cushy chairs and couches that offer a range of seating options for people meeting with others, working or reading alone, or just lounging while they sip award-winning coffee. Decor is minimal, with the windows making up for the absence of art with oodles of sunlight and a nice view of Walnut Street.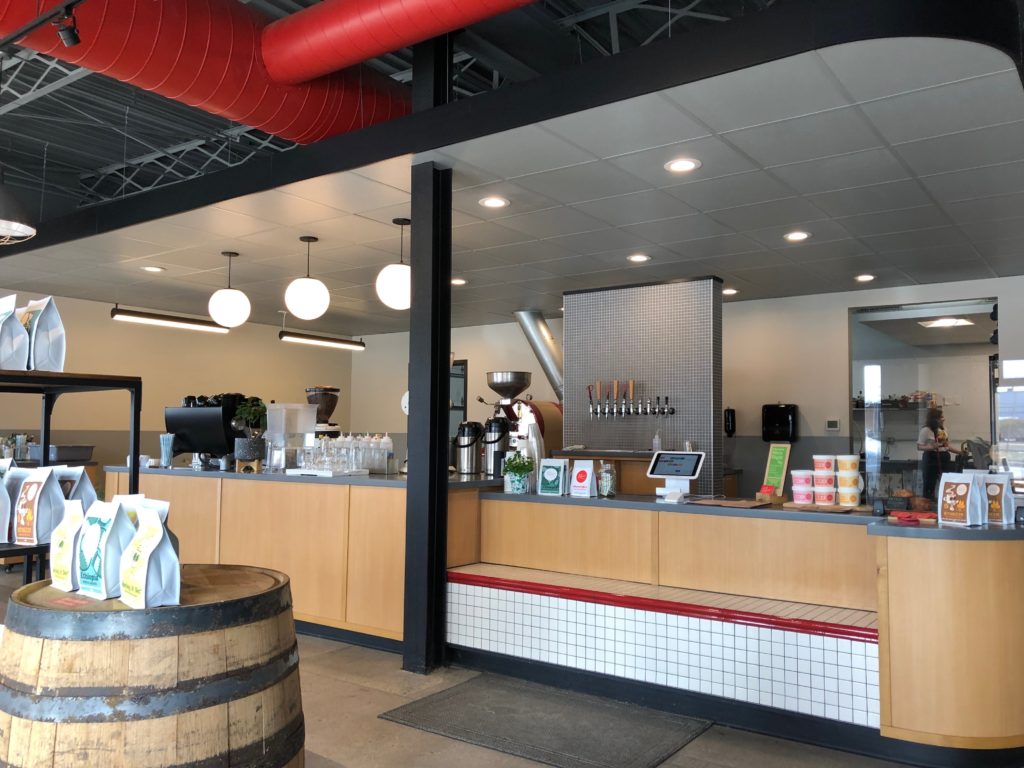 During this first visit, the playlist mainly consisted of light indie rock or folk-tinged music that fit the low key, relaxing atmosphere of the cafe. The two baristas on staff were remarkably upbeat and helpful, offering information and recommendations, then chatting with me for a minute or two while preparing my order.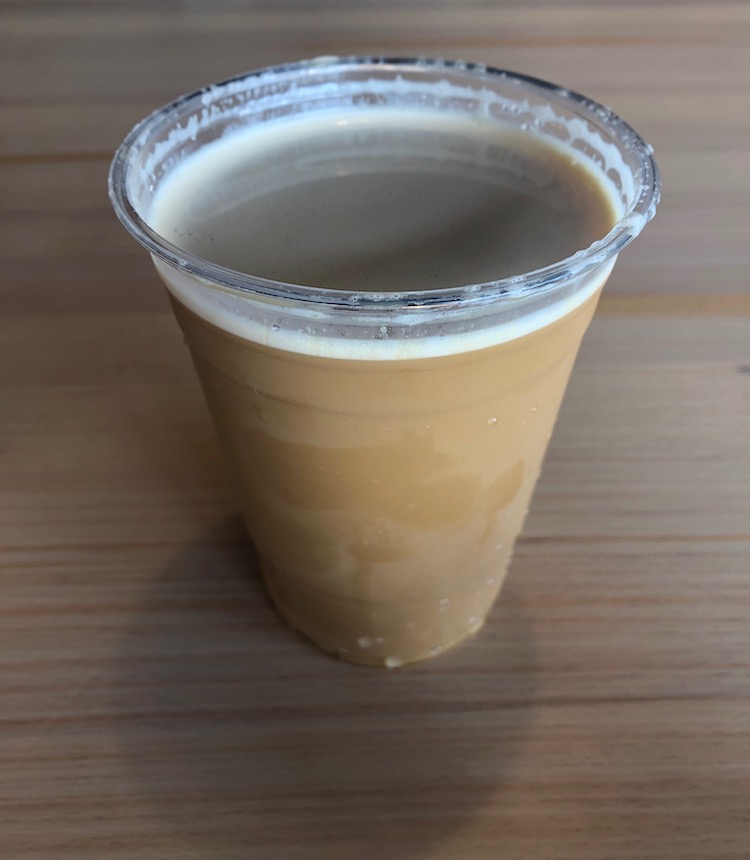 Up until that point, I've exclusively had Pilcrow's standard cold brew. I've always had it black and have always enjoyed it. Though tempted to do so again, I thought it would be a travesty to be at the tasting room—the room where it happens!—and not try one of its other nitro tap specialties. Following a few moments of internal deliberation, I landed on the Almond Cookie Creamy, which was a perfectly frothy and flavorful riff on a cookie. Thankfully, it wasn't cloyingly sweet in the slightest. Instead, it leaned on the almond-y aspects and the beautifully bold bitterness of its cold brew base.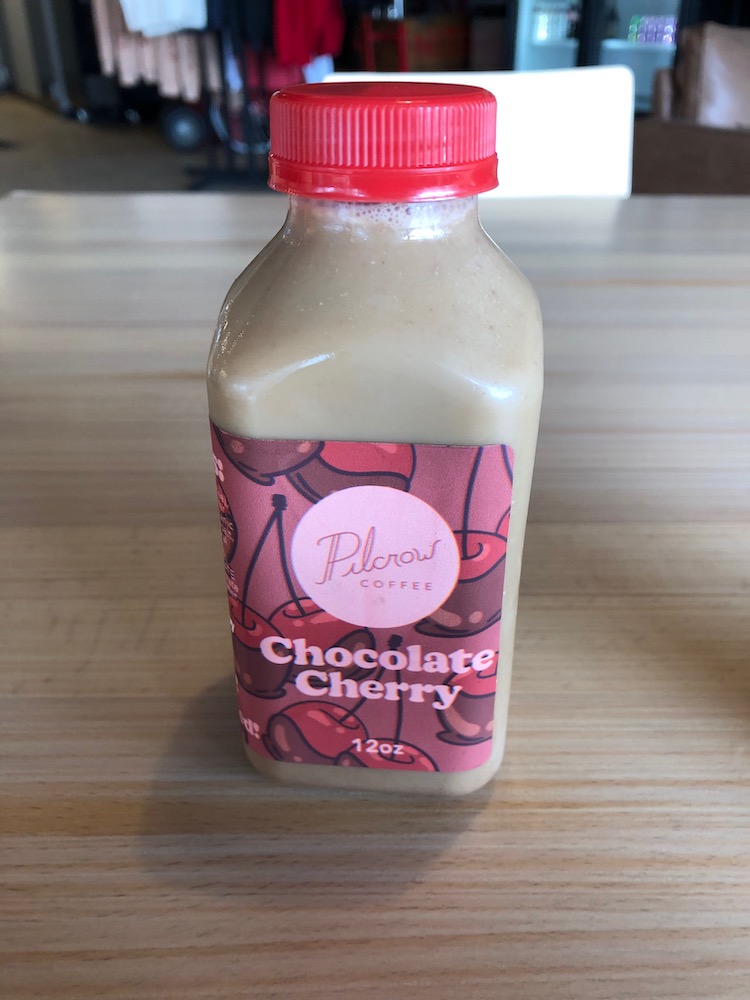 Not wanting to take two consecutive flavored cold brews to the dome at 1:30 p.m., I picked up another one in the to-go cooler to enjoy the next day. This time around, the Chocolate Cherry was noticeably sweet, but in all the best way. It was very cherry-forward, with a rich finish provided by chocolate, oat milk, and coffee. Currently, there's more than a dozen nitro tap flavors to choose from. While I will likely return to the original cold brew most often, I plan to try other types in subsequent visits. You're next, Lavender! It's also worth noting that Pilcrow offers hot drip coffee, an abundance of hot and cold espresso drinks, and tea if cold brew isn't your thing.
Pilcrow Coffee's tasting room is open daily from 8 a.m. to 2 p.m. Whether you want to taste cold brew that was at one point dubbed the best in the country or you're just looking for a pleasant cafe on the outskirts of downtown, Pilcrow Coffee is the place.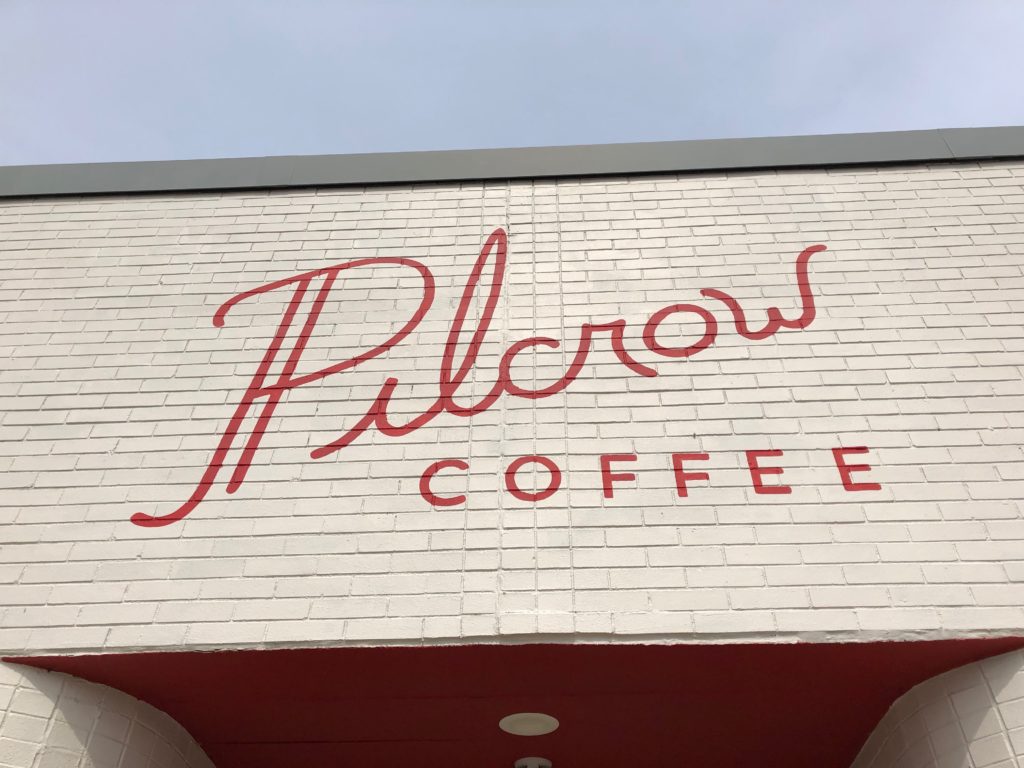 Exclusive articles, podcasts, and more. Support Milwaukee Record on Patreon.
---
RELATED ARTICLES
• Brewed City: La Finca Coffeehouse
• Brewed City: Vennture Brew Co.
• Brewed City: Escuela Verde New Line Cafe