Milwaukee and its surrounding suburbs boast a wealth of great independent coffee shops, award-winning roasters, and other excellent area establishments where you can get a caffeine fix. We plan to celebrate some of these places in a bi-weekly series we're calling "Brewed City." This week: La Finca Coffeehouse.
With all due respect to one of Milwaukee's neighbors, St. Francis isn't exactly the first place that comes to mind when considering quality dining and drinks in the region. With Bay View's burgeoning restaurant and brewery scene in full force to the north and Cudahy's ongoing cultural renaissance taking root to the south, the quaint and quiet community with a saintly name simply gets lost in the shuffle.
Though the city's culinary acumen is under-publicized, St. Francis isn't without its bright spots. Perhaps the most shimmering of those hidden gems is La Finca Coffeehouse (3558 E. Sivyer Ave., 414-394-0722), a cozy cafe on a suburban side street that offers Mexican-inspired riffs on coffee shop classics and food that punches well above its weight. Since sisters Janeth and Lizeth Zorrilla Sanchez opened the coffeehouse in late 2017, La Finca—Spanish for "the estate"—has quietly fashioned a great reputation in the neighborhood and has built a loyal customer base by way of its delicious coffee (among other caffeinated beverages), along with tasty breakfast and lunch fare that's served out of an unassuming shopping plaza a stone's throw from Lake Michigan.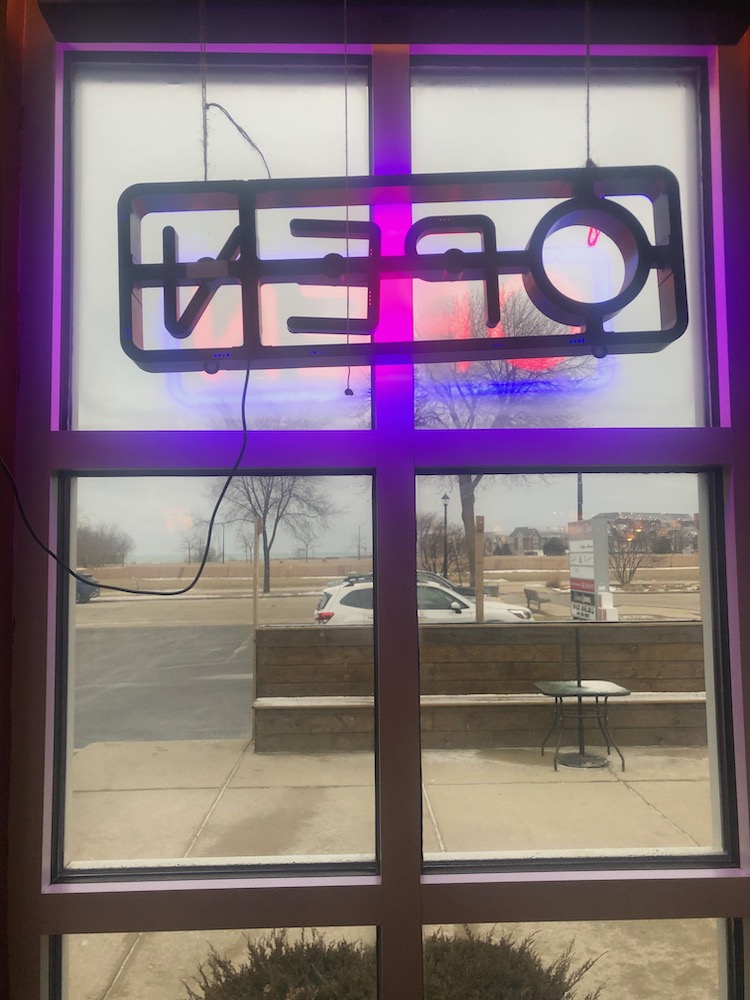 Our first trip to this property actually came in the fall of 2016 (just shy of a year before La Finca moved in) when we joined St. Francis'-then mayor at Jacob's Well, an unabashedly religious coffee shop that called the location home at the time. We've made it to La Finca a couple times since it opened and we can safely say it's exponentially better than its predecessor.
The current tenants have bestowed a stylish and altogether welcoming decor to give vibrant new life to a place that was sterile and bland in the mid-2010s. Today, the vibe of the window-laden establishment urges customers to take a seat at one of La Finca's 10 tables, the six stools situated near counters that flank the entrance, or at one of the comfy cushioned chairs and stay a while.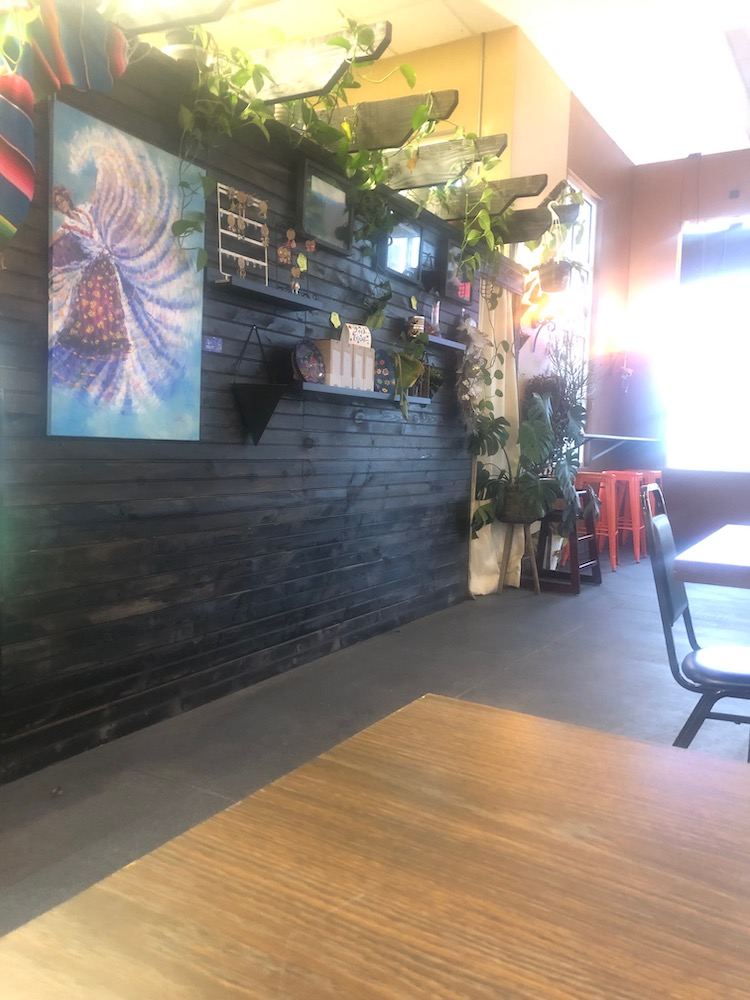 There's plenty of lush plant life scattered throughout the dining area, as well as a bulletin board brimming with Milwaukee-area happenings, walls featuring local art, and shelves stocked with retail items made by area artisans. Honestly, the space is so comfortable that we could imagine ourselves spending time working or meeting people there even if the coffee, espresso drinks, and food all was so-so. Fortunately, that's not a concession we'll need to make because, well, it's all pretty awesome.
In previous visits, we ordered and thoroughly enjoyed La Finca's cold brew and its veggie quesadilla. Today, we decided to start our icy morning off by warming up with one of the business' "House Creations." As mentioned above, much of La Finca's menu is inspired by the Mexican heritage of its owners, as well as their travels to visit family members in Mexico. Beyond the coffee that's sourced directly from the Oaxaca region, the influence is expressed in La Finca's inventive beverages like the Cafe Tres Leches, Coquito Latte, Oaxaca Mocha, and the drink we ordered Wednesday morning.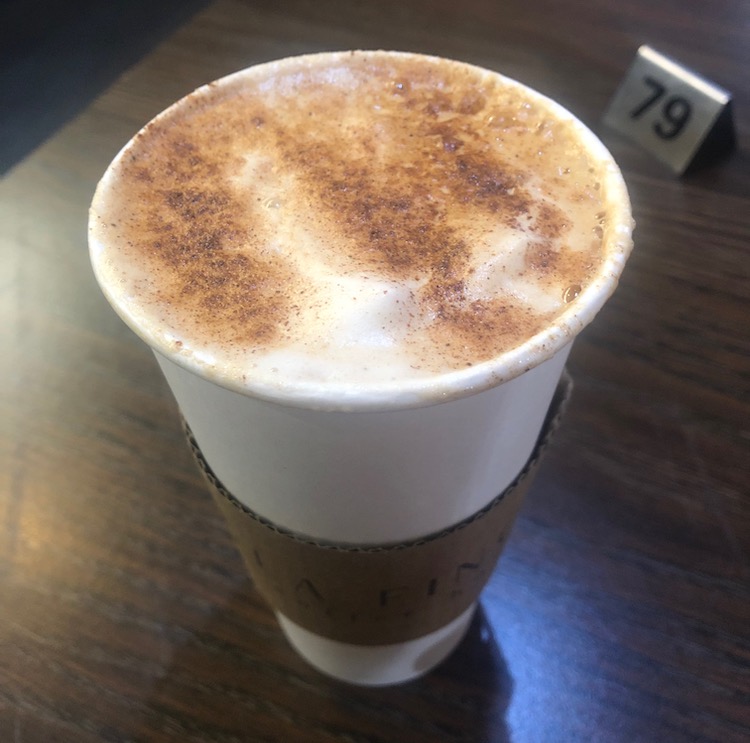 The Latte Horchata is a hot, foamy, and espresso-infused version of traditional Horchata. Our 20-ounce cup was steeped to perfection and offered a distinct sweetness conveyed by vanilla and cinnamon that was cut with a noticeable presence of bold and beautifully bitter espresso. As we took our last satisfying sip, we made an unexpected discovery (even though it was clearly listed on the menu and we just missed it) in the bottom of our cup…a small piece of cinnamon stick. What a nice touch! The Latte Horchata is rich and sweet enough to be relegated to "occasional indulgence" territory, but it's definitely something we'll order again.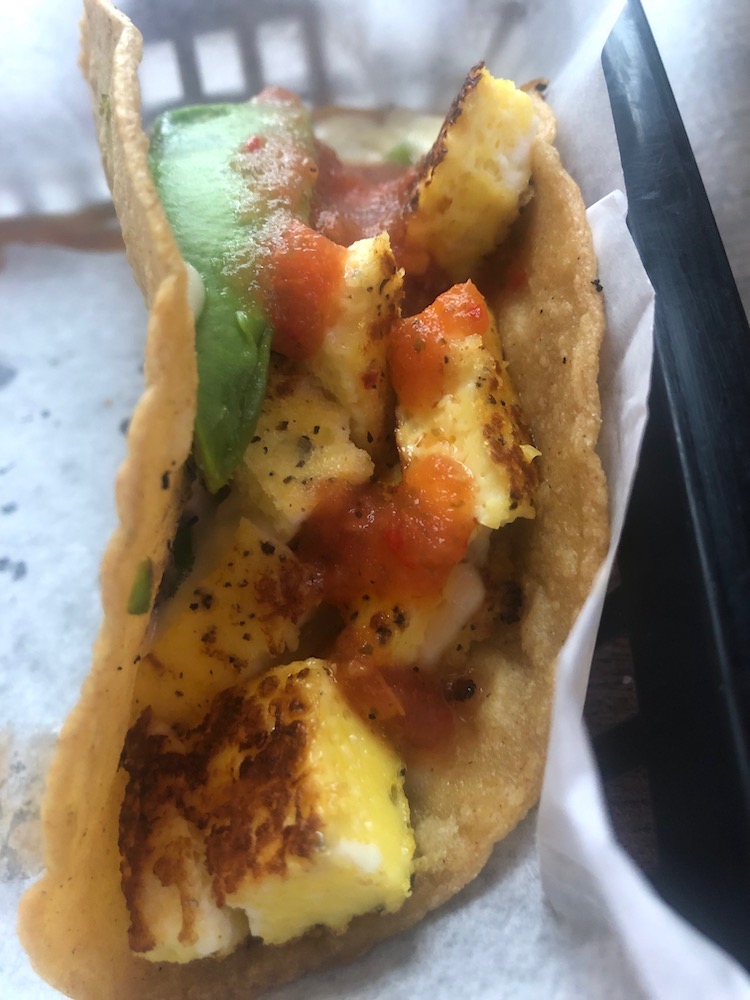 In addition to the Latte Horchata, we finally took our opportunity to order something from La Finca's breakfast menu. The Breakfast Tacos are offered in both veggie and chorizo varieties. For a scant $8, La Finca plates up a trio of sizeable breakfast tacos with oodles of Monterey Jack cheese, cubed eggs, black beans, and other toppings shoved into corn tortillas and served with a side of red salsa with a definite kick. We opted for the veggie version, which came with the above ingredients, along with bell peppers and liberal hunks of sliced avocado.
Though we forgot to ask for jalapenos and sour cream (both of which are offered upon request) to further elevate our dish, we still truly enjoyed them. Like our latte, these earned an "order again" distinction for sure. There are also a number of other breakfast and lunch options to choose from, ranging from burritos and tortas to salads and wraps. Oh, and there are some bakery options and store-bought Mexican snack foods available at the counter as well. You can check out the full menu here.
To be honest, the jury is out on St. Francis being a dining destination at the moment. We wouldn't fault anyone for overlooking the sleepy and small lakeside suburb at this point in time. However, do not sleep on La Finca Coffeehouse.
Exclusive articles, podcasts, and more. Support Milwaukee Record on Patreon.
---
RELATED ARTICLES
• Brewed City: Vennture Brew Co.
• Brewed City: Escuela Verde New Line Cafe