Back in 2019, Milwaukee troubadour Trapper Schoepp published a long-lost Bob Dylan song called "On, Wisconsin," becoming the youngest musician to share a co-writing credit with Dylan in the process. (What did you do in 2019?) Four years later, Schoepp is looking to another legendary musician (and Dylan pal) for inspiration: Johnny Cash.
Schoepp's latest song, "Cliffs Of Dover," was recorded at Johnny Cash's Cash Cabin in Hendersonville, Tennessee. The anti-war composition comes from Schoepp's upcoming album of American and Irish folk-inspired tunes, Siren Songs (also recorded at Cash Cabin). And yes, the just-released video for the song was directed by Cash's grandson, Joseph Cash.
"PTSD has taken hold of an Iraq war veteran in this song. He can't escape the sounds of bullets and is torn up inside and out, reeling from the trauma of a failed war," Schoepp explains. "I wrote this in response to war stories heard through Milwaukee's Guitars 4 Vets organization'a non-profit I've worked with that provides guitars and lessons to veterans in need.
"This song lends lines from the World War II anthem 'The White Cliffs Of Dover' by Vera Lynn," Schoepp continues. "With that song and the recent international wars in mind, this song is sung as a call to peace and a remembrance of those we've lost."
Siren Songs, produced by John Jackson (Jayhawks, Ray Davies) and Patrick Sansone (Wilco), is due April 21. You can preorder it HERE.
Schoepp is set to embark on a European tour in February; he'll be back in Milwaukee on April 21 to celebrate the release of Siren Songs at The Back Room @ Colectivo.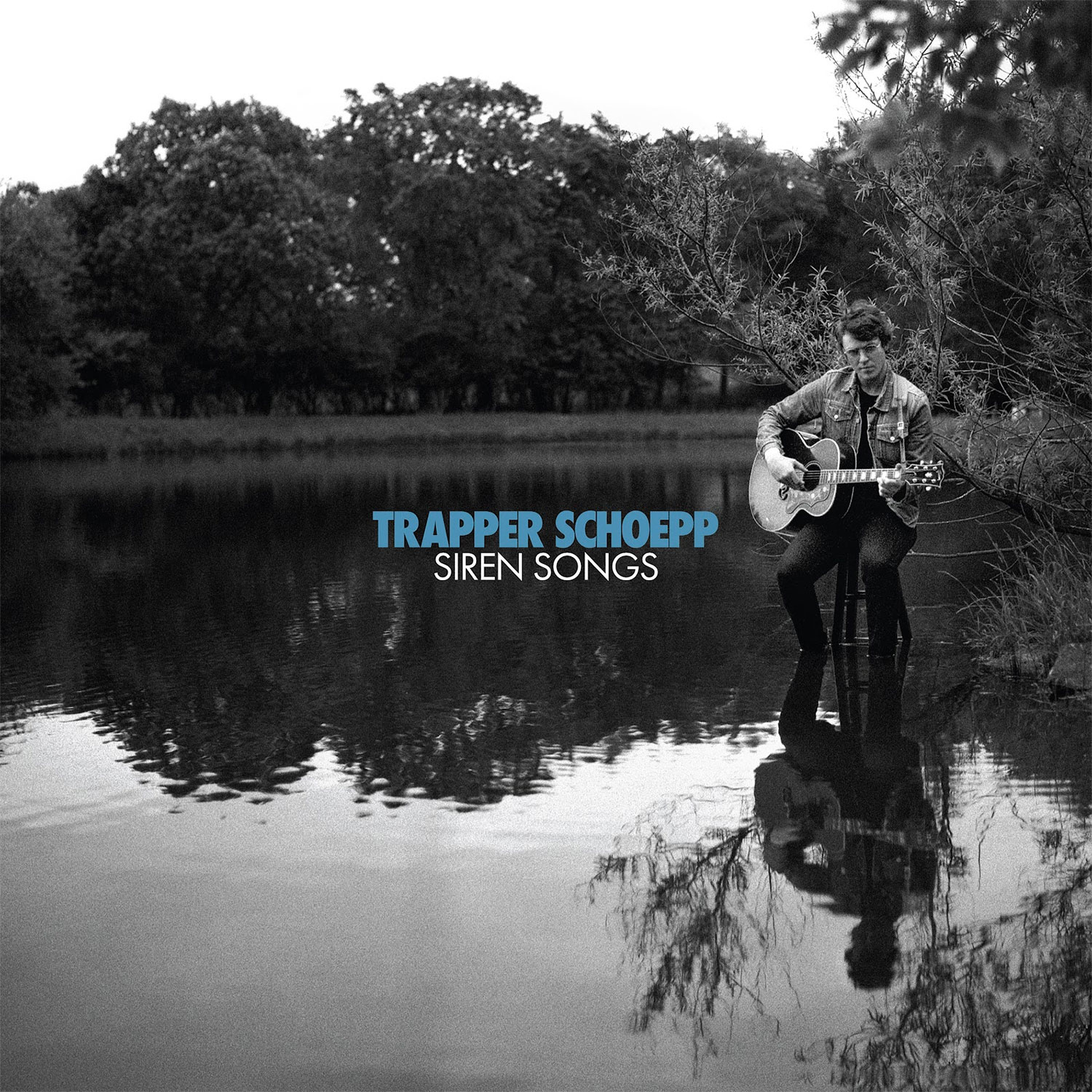 Exclusive articles, podcasts, and more. Support Milwaukee Record on Patreon.
---
RELATED ARTICLES
• Watch Trapper Schoepp (and Leroy the dog) take a tour of Milwaukee in "I Am A Rider" video
• Music returns to Mitchell Park Domes September 29 with "Rhythm & Brews," Trapper Schoepp
• Trapper Schoepp's "Little Drop Of Medicine" video breaks the mold
• Trapper Schoepp takes you behind the scenes of disastrous "River Called Disaster" video
• My First Band: Trapper Schoepp
• Enjoy Milwaukee's OTHER cover of Sheryl Crow's "If It Makes You Happy," this one by Trapper Schoepp
• Let's play "spot the local celebrity" with Trapper Schoepp's "On, Wisconsin" video
• Public Domain: Trapper Schoepp performs "Fare Thee Well (Dink's Song)"
• Watch Trapper Schoepp party with Richard "Office Space" Riehle in "Settlin' Or Sleepin' Around"
• Marc Maron played guitar on a new Trapper Schoepp & The Shades song