Look up the phrase "Milwaukee dining, deli, and cute little general store staple" and you'll find a picture of Beans & Barley. Located at 1901 E. North Ave., Beans has survived decades of changing tastes, an ever-changing East Side neighborhood, and even a fire that destroyed its original building in 1993. And now, on Saturday, August 12, Beans will celebrate an incredible 50 years in business with an on-site "Beans Fest."
What to expect from the big 50th? How about local music from Marielle Allschwang & The Visitations, Power Wagon, Double Truck, Adorner, and Chase? How about DJ mayhem from WMSE and DJ Christreater? How about vendors, cold drinks, and fun! It'll all be in the Beans parking lot on Saturday, August 12, from 11 a.m. – 6 p.m.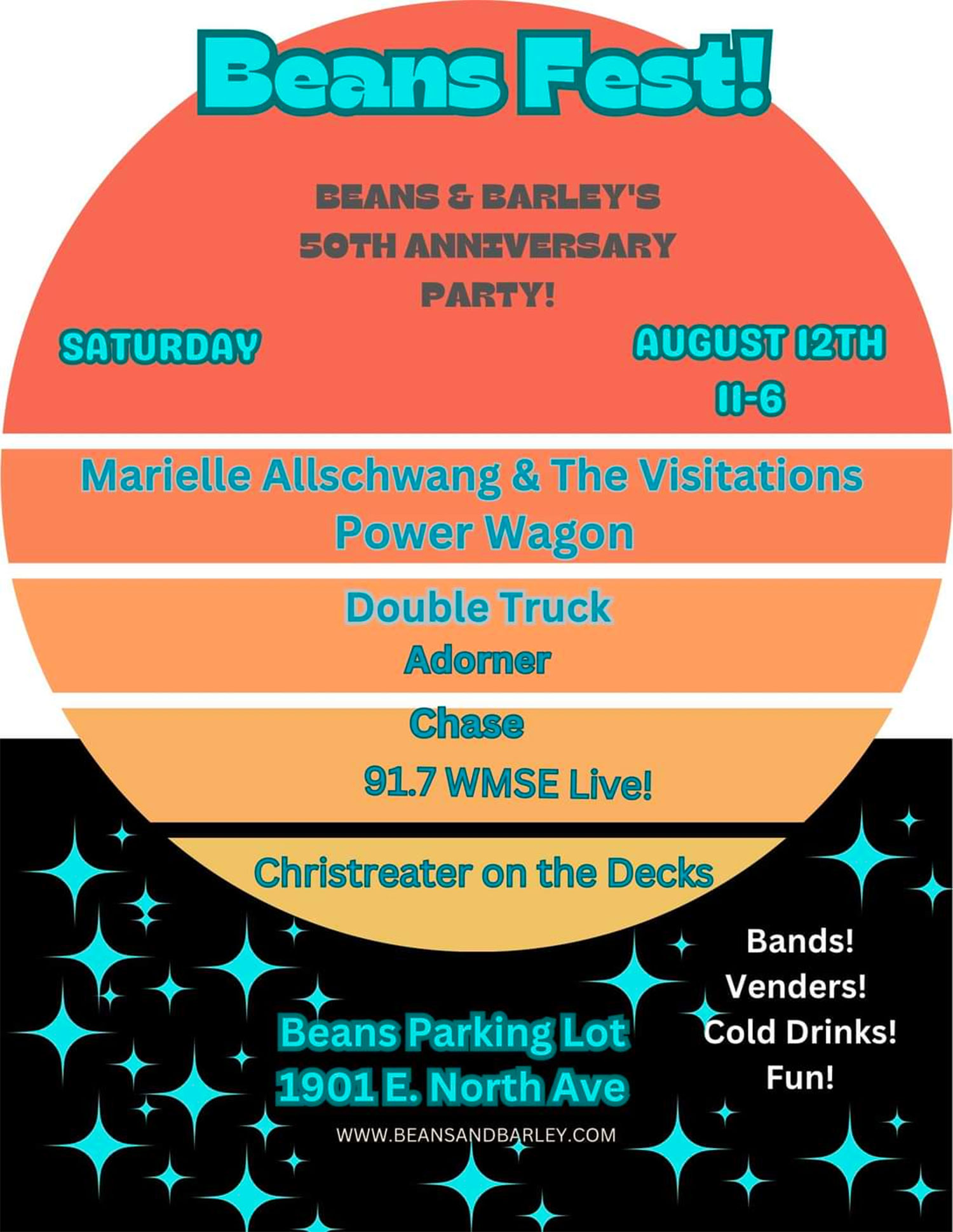 We love you, Beans, and we totally have a "Mandatory Milwaukee" on you scheduled for next week. Your egg salad sandwich continues to rule. See you at the party!
Exclusive articles, podcasts, and more. Support Milwaukee Record on Patreon.