You may or may not know that tireless Milwaukee singer-songwriter Trapper Schoepp has a new record coming out May 21 called May Day. You may or may not know that the first single from May Day is called "River Called Disaster," and that it's very, very good. You may or may not know that the video for "River Called Disaster" features Schoepp playing a piano in the middle of a river, and that he eventually lights the damn thing on fire. (The piano, not the river.)
Now that you know all that, how about knowing exactly how the video came to be? In an exclusive behind-the-scenes clip, Schoepp spins an agreeably shaggy-dog tale of dicey Facebook messages, pleasant Craigslist exchanges, scenic riverfront barns, hip waders, Jurassic Park sound checks, and ill-fated drones. (Schoepp's delivery of "Oh no" when the drone bites it is priceless.) A disastrous video shoot for a song called "River Called Disaster"? Go figure.
Schoepp will return to the scene of the fiery crime (Hartland, Wisconsin) for an outdoor record release show on May 22. Fun! Old spinet pianos won't be included in the $20 cover, but maybe if you bring your own the dude who owns the place will let you burn it. Bring a mask!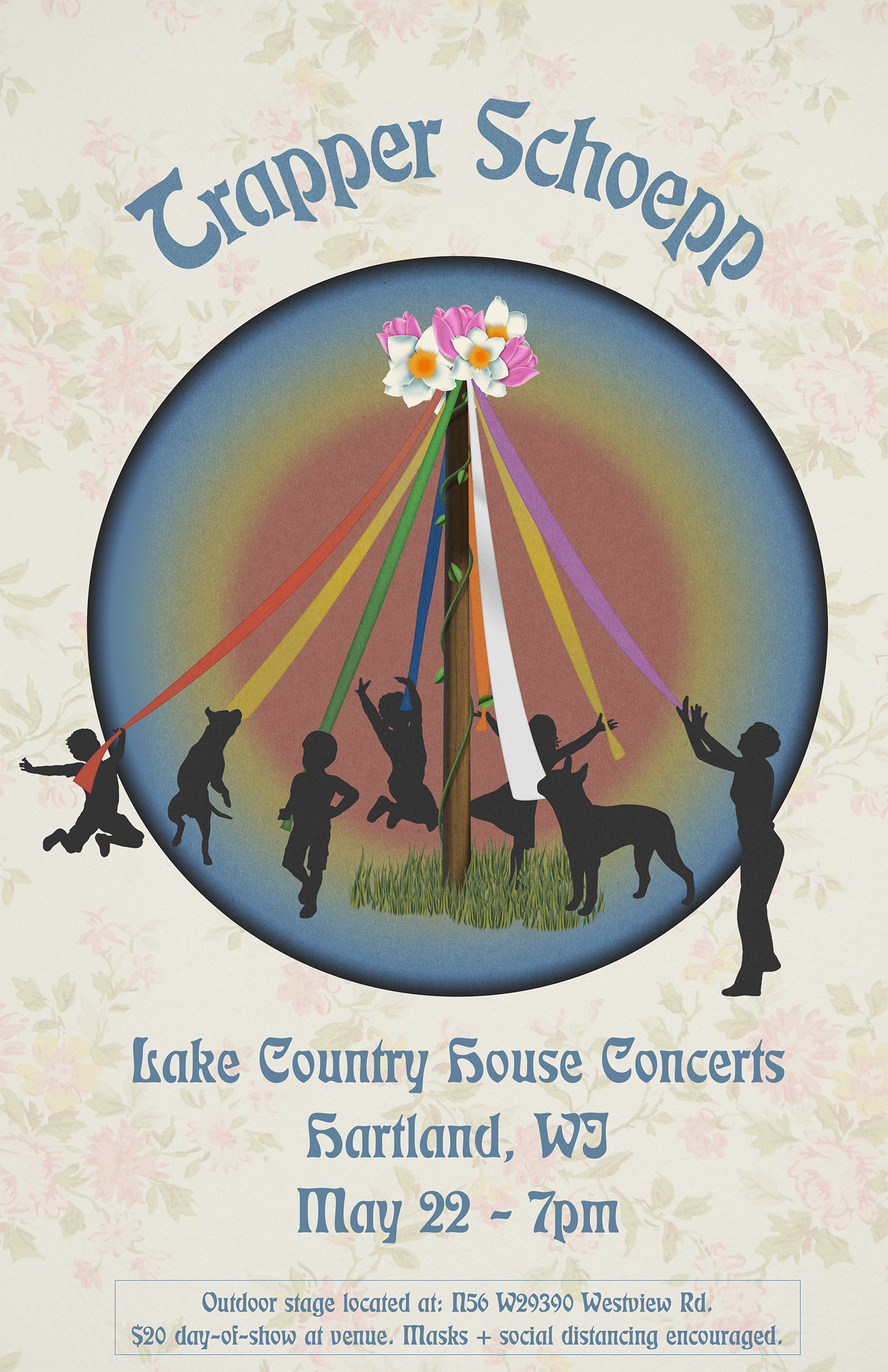 Exclusive articles, podcasts, and more. Support Milwaukee Record on Patreon.
---
RELATED ARTICLES
• My First Band: Trapper Schoepp
• Enjoy Milwaukee's OTHER cover of Sheryl Crow's "If It Makes You Happy," this one by Trapper Schoepp
• Let's play "spot the local celebrity" with Trapper Schoepp's "On, Wisconsin" video
• Public Domain: Trapper Schoepp performs "Fare Thee Well (Dink's Song)"
• Watch Trapper Schoepp party with Richard "Office Space" Riehle in "Settlin' Or Sleepin' Around"
• Marc Maron played guitar on a new Trapper Schoepp & The Shades song