A few months ago, I met up with the mayor of Cudahy and left with some new perspective on the south shore scapegoat and industrial city. A year earlier, I hung out with the mayor of West Allis, another much-maligned Milwaukee suburb in the throes of an encouraging reinvention. This time around, instead of spending time with the civic leader of a city wrought in harsh stereotypes and a place Milwaukeeans blindly pan, I ventured just beyond the Bay View border to spend time with the appointed visionary of a 2.5 square-mile, roughly 9,500-resident locale that seems to struggle for any identity at all. I hung out with the mayor of St. Francis.
Technically, St. Francis is almost as old as Wisconsin itself. Back in 1856, an Archbishop took residence on the prime lakefront land, where a massive and extravagant seminary was erected with bricks made of clay taken from the seminary woods. Even after officially becoming a city in 1951, St. Francis—by way of its Saintly name and pious past—hasn't exactly distanced itself from its religious origin. Though these relics of faith still loom large, St. Francis is actually so much more than a small city with a seminary and supremely weak bench game. People live there. People work there. A professional sports team practices there. Until recently, one of the most iconic Wisconsin-made products was manufactured there. The population is growing, and measures are being taken ensure that growth continues.
I knew some of this already, but I learned the rest through spending part of a day with Mayor CoryAnn St. Marie-Carls. After a combined 20 years as the Executive Director Of Communication and Public Information Officer for the City Of Kenosha, St. Marie-Carls moved back to the south shore in 2010, where she grew up (in Cudahy) and won the title of Miss St. Francis in 1986. At the urging of friends, she ran for mayor in 2012, and was elected—becoming the city's seventh mayor ever and the first woman to hold the position. Following a term that included successes like pushing through plans to build the city's pristine Civic Center, and, yes, a dash of controversy, St. Marie-Carls was reelected in 2016. Now a few months into her second term, she was gracious enough to show me the oft-overlook city she loves and leads.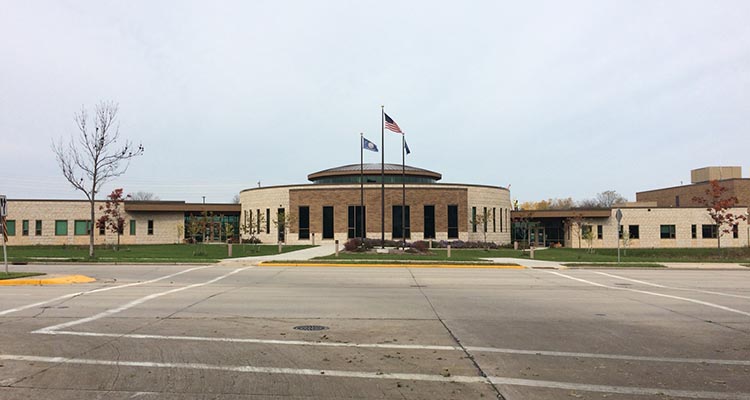 My day with the mayor started at the aforementioned St. Francis Civic Center, which houses the city's police station, fire department, historical society, and the mayor's office. We met in the rotunda and then went to her office, where she told me about the two-year-old building and the Nojoshing Trail just behind the building. After hearing about her recent graduation from the inaugural Citizen's Academy class at the FBI office that opened in St. Francis in June, we took a short stroll on the Nojoshing Trail before getting in her Buick and heading out to see the city.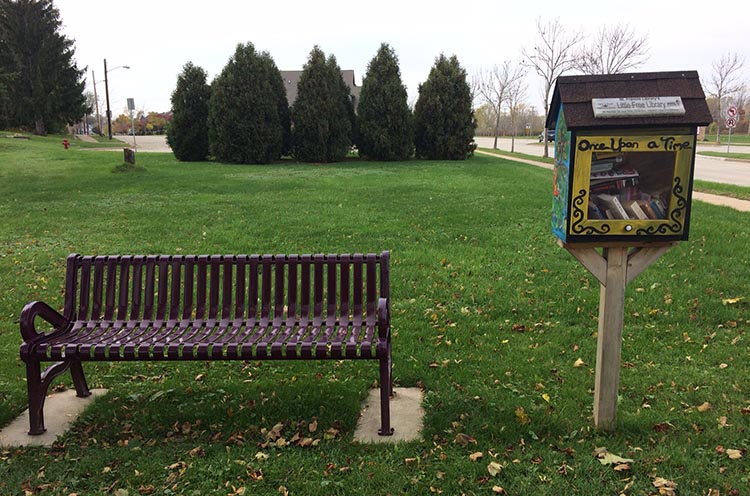 We cruised down Lake Drive. On the way, we passed this admittedly high-quality bench with great placement. When passing the lake, I asked Mayor St. Marie-Carls about the three luxury apartment buildings that were to be constructed on the lakefront starting next year (a detail I learned from her monthly newsletter). She told me that portion of the shoreline was actually not city property, but it was important that there were paths to the Oak Leaf Trail and sight lines between the buildings limited view obstruction. In another plot of lakefront land, the mayor mentioned the potential of building a facility where senior citizens could live.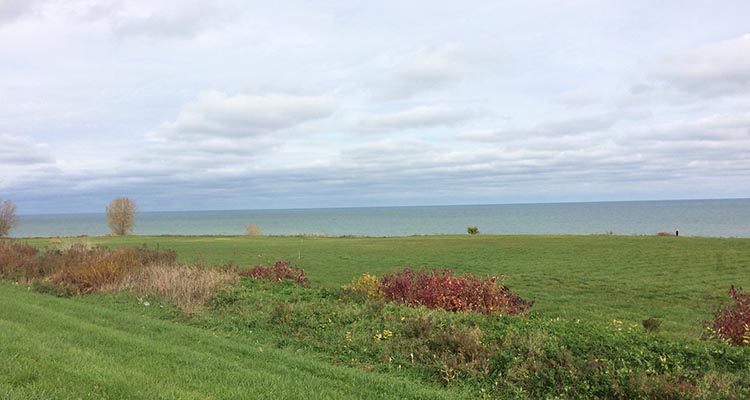 St. Francis is at an occupancy level of about 90 percent, which means in so many words, it's pretty much full up. So in order to grow the city, either existing structures must be torn down and replaced with larger residences and/or new multi-unit buildings must be constructed. I get it, but it's a pity views like this might not be visible from the street much longer. We continued north on Lake, where we swung through the lot at the Cousin's Center, where (based on the number and average price of vehicles) the Bucks were practicing before continuing on to the St. Francis Seminary. Though I've driven and walked by it hundreds of times, I've never took that turn down the driveway to see more than its roof.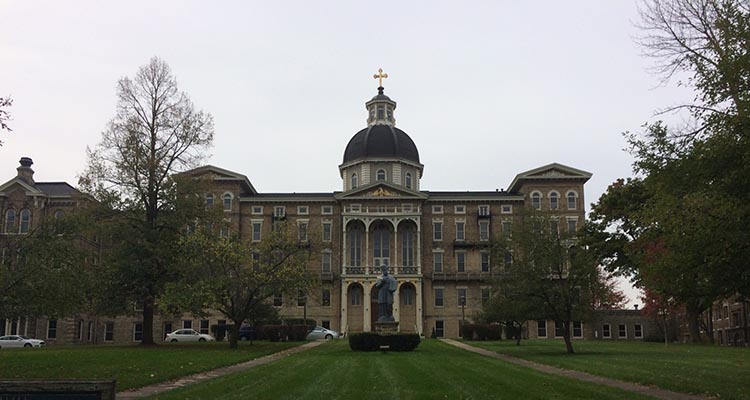 For better or worse, St. Francis will never be able to escape its church affiliation. For the record, the mayor never said she wanted to, rather, that she thought it was important to (and I'm paraphrasing here) remember where you came from without letting your past define you. I'm not a religious person, but the building and the parcel of land it's on are pretty magnificent looking. The view on the way out is even more striking.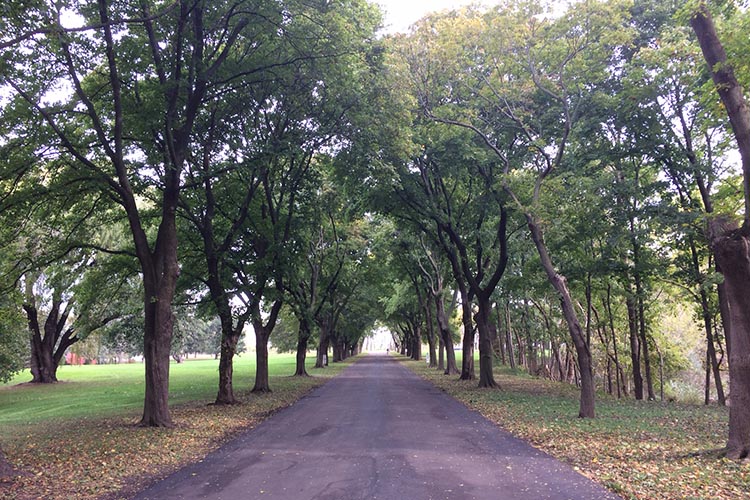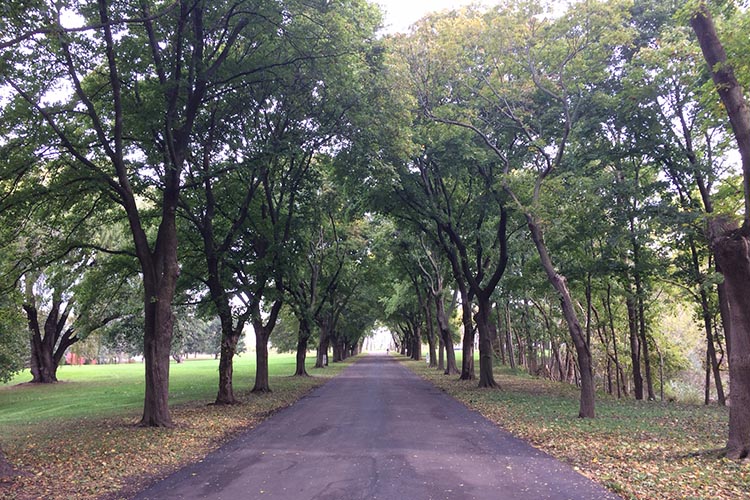 We continued down to a business park on Packard Avenue and had coffee and Jacob's Well, an overtly churchy-but-cozy little cafe. The owner, Joe, knew the mayor from her regular stops and had her iced Americano order down to a science. Drinks in hand, we walked next door to the former site of Foamation, which produces the cheeseheads Packers fans wear while embarrassing Wisconsin during NFL boradcasts at least 16 times annually. Love them or hate them, they are one of the state's most notable exports, and it all started in St. Francis. However, the factory outgrew its site and recently relocated to Milwaukee. Even without Foamation, the block is home to Bayview Railing, Jacob's Well, 42 Ale House, and a few other places of business.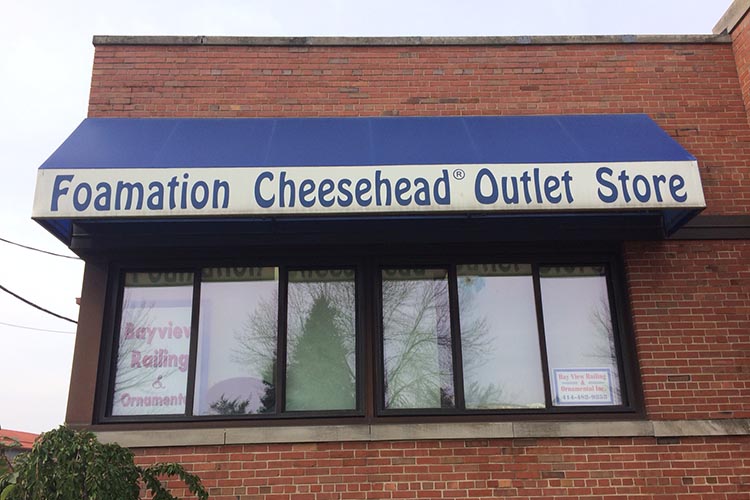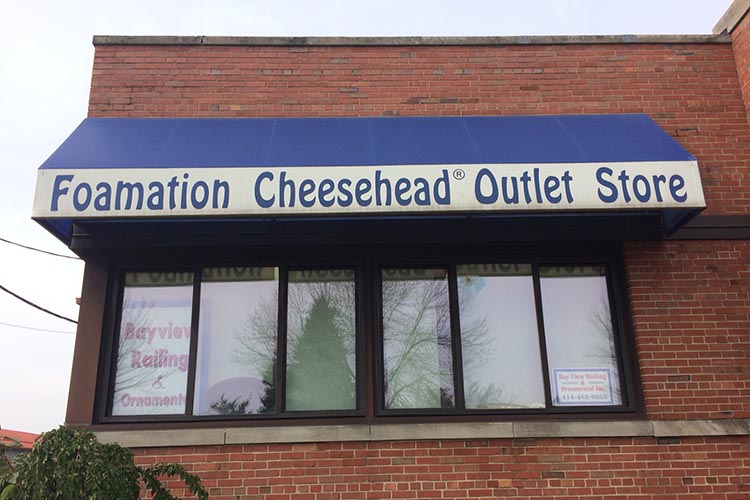 While the industry is kind of lacking on the lakefront, high-traffic causeways like Howard, Layton, Bolivar, and Kinnickinnic avenues yield more in the commercial and industrial sense, with places like St. Francis Brewery, Buddy Squirrel, Wixon, St. Francis Animal Hospital (which is moving to a brand new building on KK and Howard soon), Layton Fruit Market, and that Hardee's where I saw an Elvis impersonator perform this summer. After checking out a nice little park—complete with brand new signage and a renovated pavilion—behind the high school and checking out a resident's complaint about construction equipment being left in front of their yard, we ended our day at The Landing, an airport- and 794-adjacent bar and grill, which is where Mayor St. Marie-Carls held her latest "town hall" conversation the night before.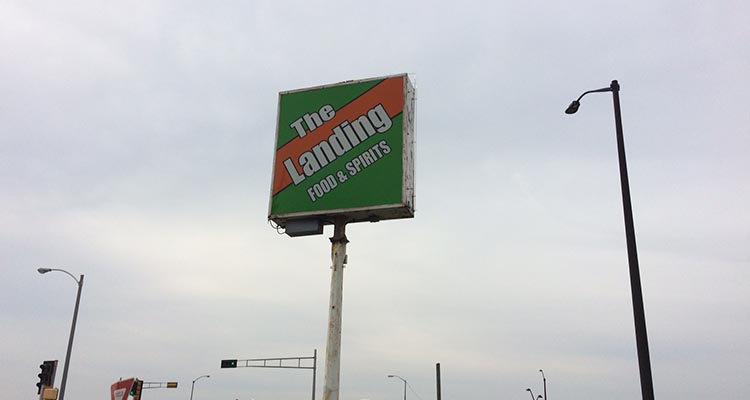 While eating fish in the bar's back room, we discussed her first-term accomplishments, her second-term aspirations, what brought her back to her home region after decades away, how seriously she takes the demanding part-time (30 hours weekly) position that pay her just an $11,000 salary each year, and where the city is headed. With one foot firmly planted in its faith-based origin, another clearing way for new development such as apartments and the FBI office, and both eyes fixed on the future, St. Francis is more complicated than its size and population might lead you to believe.