Sitting between the bustle of Bay View and Cudahy's thriving industry is a small, sparsely populated section of Milwaukee County called St. Francis. Given its size, the 2.5-square-mile chunk of land is the type of place you could drive through in a matter of minutes, not even knowing you'd visited. Maybe you have.
Given its pious past, the small southeastern Wisconsin city has only recently come around to making a concerted effort to add amenities like bars, restaurants, a brew pub, and retailers. Though quiet, this saintly suburb is home to some of the most striking views of Lake Michigan metro Milwaukee has to offer. It's home to lush, untouched landscapes. It hosts quaint tree-covered neighborhoods. Of course, most of those views can only be enjoyed whilst standing or with necks craned at unnatural angles. You see, St. Francis needs to step up its bench game.
Between the perplexing placement, being pointed in strange directions, and the seemingly requisite trash receptacle pairing, the sleepy city could very well boast the most benches per capita, but it's far from the county seat.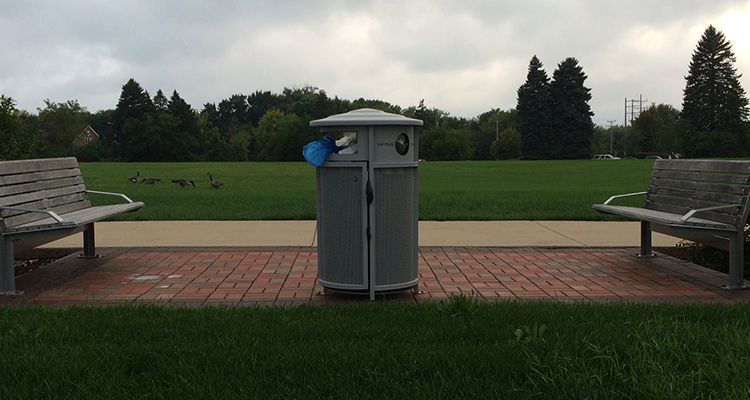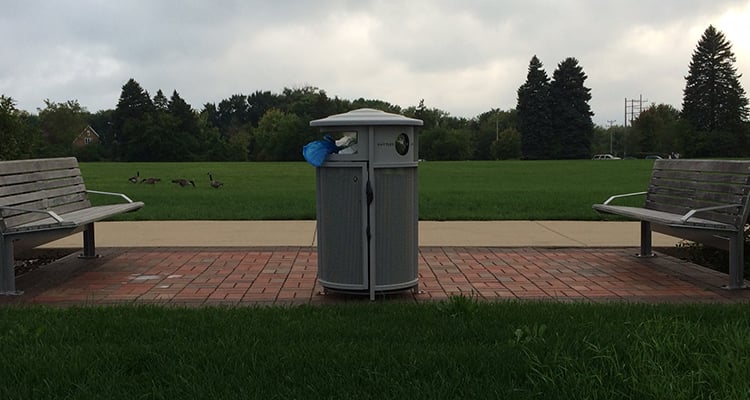 Down S. Lake Drive, there's a stretch just before Howard Avenue called Packard Gardens Retail District. In the middle of this district sits a somewhat grassy, partially paved plot of land that's surrounded by close to 20 benches and, for some reason, 10 trash cans which are set pretty much between two benches that face one another.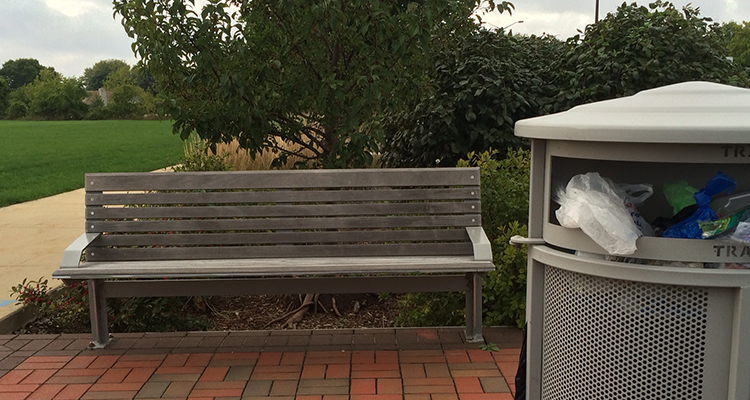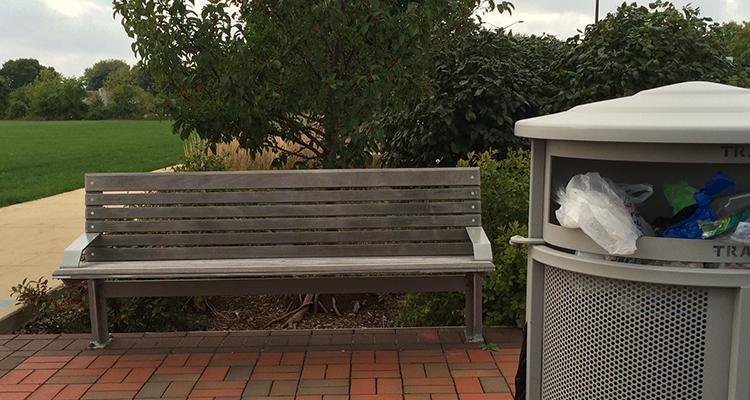 Instead of facing out to grant a glimpse at Lake Michigan, they face each other. This (above) is the view someone would have on a Lake Drive bench. Want to take a load off and watch a stranger read a book or eat lunch, all while knowing a Great Lake is just beyond the overflowing garbage can? St. Francis has you covered!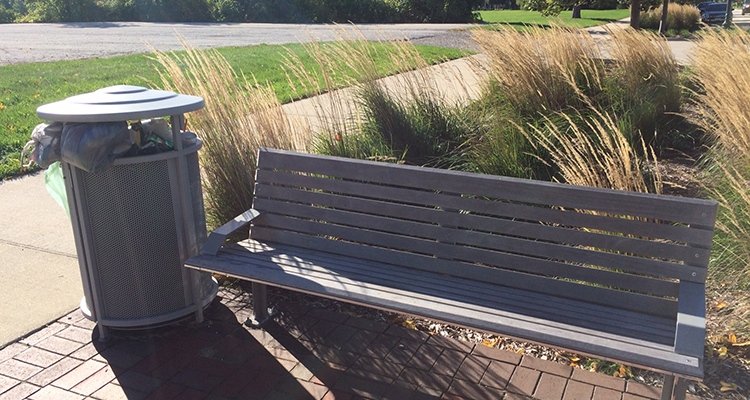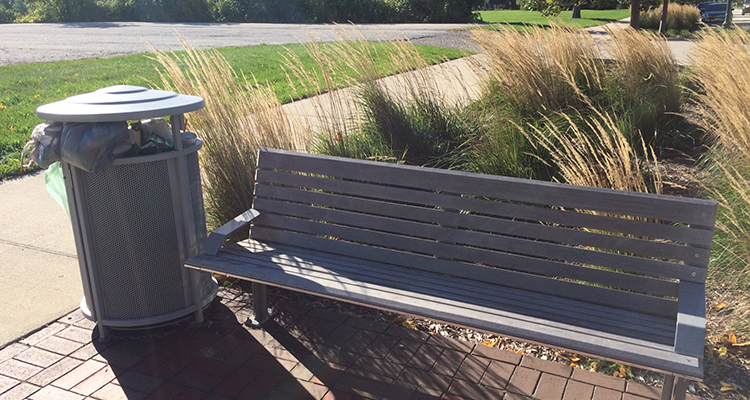 The Packard Avenue side of the "garden" is no better, with receptacles placed even closer to where people would hypothetically be seated. If one can brave the scent of garbage, they'll see an empty gravel field on one side, and parked cars, an apartment complex, and more benches on the other. If this person—again, a hypothetical person, since we've never seen someone sitting on one— were to take a seat and look ahead, they'd get to enjoy…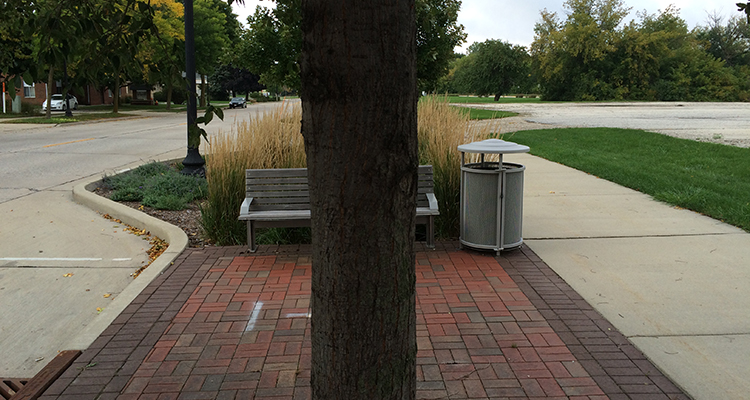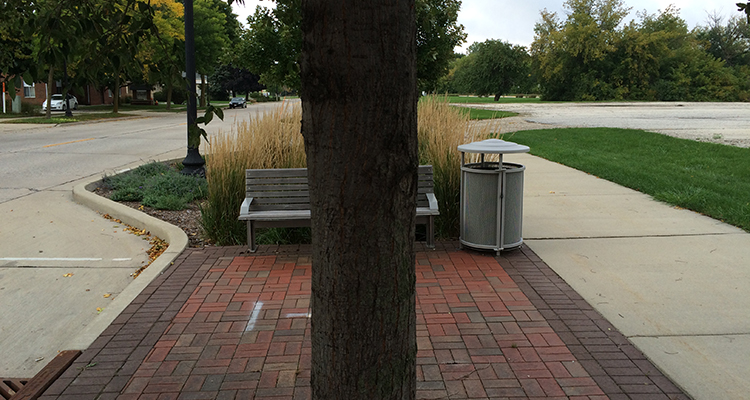 This. At least that other garbage can isn't as full.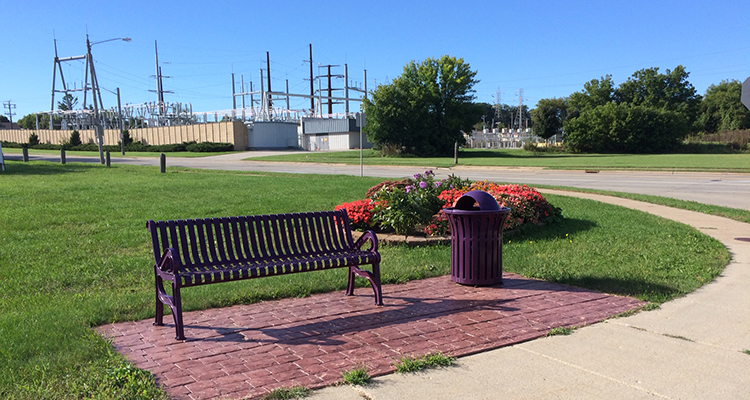 Things don't get much better deeper into the city. On the high-traffic corner of Kinnickinnic and Howard avenues is this little place of respite. When ignoring the nearby utilities, this pristine purple bench and (of course) trash can combo is kind of nice. It's set on brick, flanked by a flower bed, and bordered by a well-manicured lawn. Who wouldn't want to plop down to enjoy a view like this?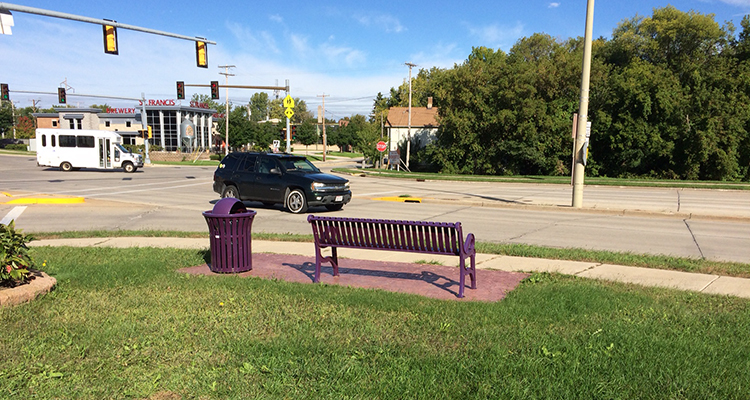 Beautiful, isn't it?
Things can only get better in the city's parks, right? Uhhh…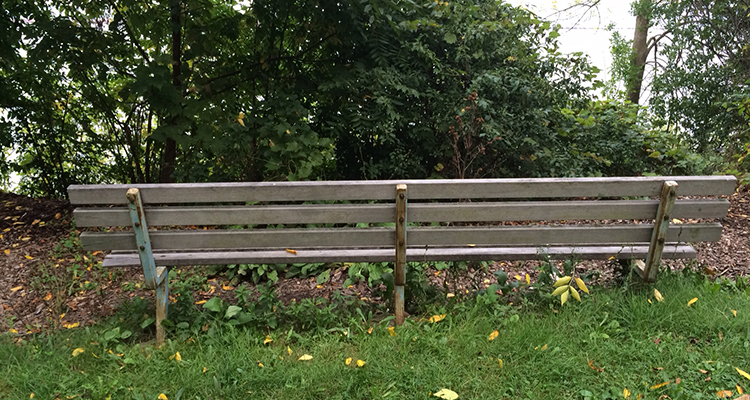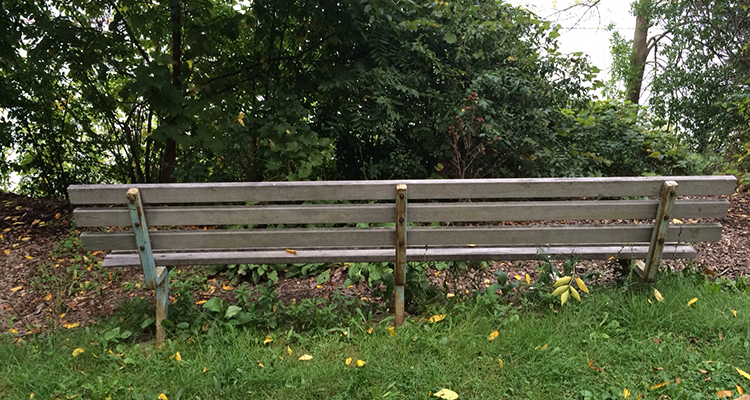 Take a seat here amid the runners, pets, and activity of the bay (not pictured). However, you won't see any of that. Instead you'll get to relax inches from…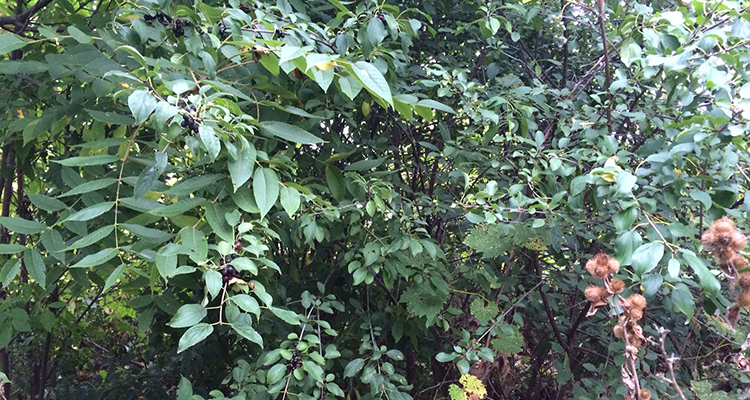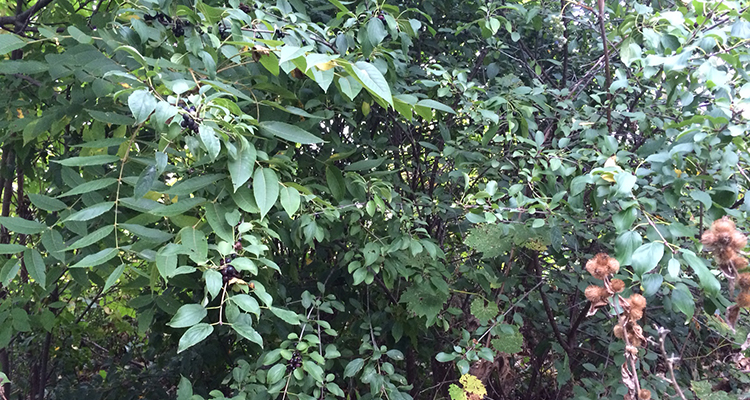 Of course, it's not all pragmatic placement and trash can after trash can. In fact, wood and metallic perches in St. Francis offer some amazing and borderline moving views of both nature and the city's northern neighbor. From the right angle and when lacking obstruction, St. Francis can actually be quite beautiful. Perhaps the city isn't yet accustomed to hosting guests, but a little furniture rearrangement could go a long way.