Welcome to Food/Drink Week at Milwaukee Record, brought to you by Milwaukee's new favorite import, Bofferding. From May 31 through June 7, belly up and enjoy a fresh smattering of restaurant visits, beer articles, booze videos, and some good old fashioned adventure food journalism.
This Is It is nothing short of a Milwaukee—no, a Wisconsin—institution. The small, unassuming bar at 418 E. Wells predates Milwaukee's PrideFest by almost two decades. It opened a year before Stonewall, and long before "LGBTQ+" had most of its letters in place. This 80-capacity downtown bar nestled in the shadow of City Hall and across the street from Real Chili might not look special from the outside—apart from its colorful triangle facade, that is—but in the midst of its 50th anniversary year, This Is It holds the distinction of being both Milwaukee and Wisconsin's oldest gay bar still in existence, and it's one of the top 10 longest continuously operating gay bars in America.
In 1968, following the bar's stint as Vern's Tap and a brief rebranding as The Establishment, June Brehm was brought in as an owner of what she reportedly said would be her last try to make it in the bar business. Fittingly, her last-ditch effort was named "This Is It" Reportedly, Brehm had an uncharacteristically open mind for the time. That, mixed with news that a gay bar on the corner of Mason and Jefferson called Seaway Inn was closing, lead her to making This Is It a full-fledged gay bar very short into the tavern's existence.
In the late '80s, Brehm's son, Joe, left his office job to come on as co-owner with his mother. After June's death in 2009, her son eventually offered This Is It bartender/manager George Schneider an opportunity to come on as co-owner in 2012.
"He knew how much I loved the bar, the history, and everything that went along with it," Schneider says. "He threw me a bone and said, 'Hey, do you want to buy in?' I guess rest is history."
Schneider wasn't just the first owner without the Brehm surname, he was also the first openly gay owner in This It It's long and storied history. He credits June's acceptance of others, as well as her business sense for building the bar's rock solid foundation.
"June had a lot of gay friends in her life, but I don't think that was the actual impetus to the business," Schneider says. "She was a very savvy businesswoman. She would serve anybody and she had no prejudice, which was pretty bold in that time. To be a straight woman and to decide that, that's monumental in itself."
Joe Brehm is also credited by Schneider as an important figure in maintaining the bar's success up until he passed away two years ago. Though both Brehms are gone, Schneider—and new co-owner Michael Fisher—are committed to fostering the spirit of acceptance and inclusion that put This Is It on the map and helped differentiate the bar from many of its counterparts in the once-competitive gay bar scene.
"I think from the beginning, it was established as this neighborhood bar that just happens to be a gay bar," Schneider says. "The tone was set at the very beginning that we don't care if you're gay, straight, male, female, transgender. We don't care here. We're open to anyone. Come on in."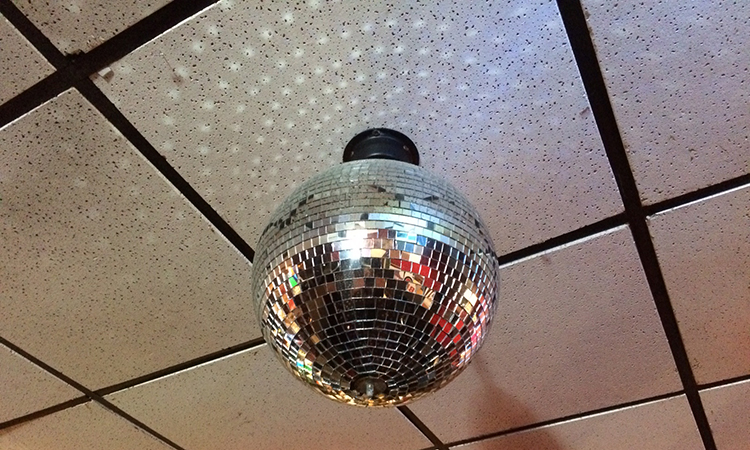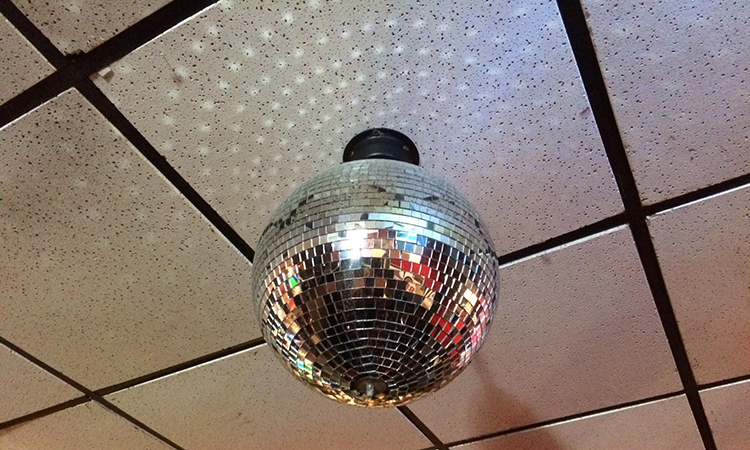 Currently, in a time of growing acceptance and increased awareness, gay bars are quickly becoming a thing of the past. Local researcher, historian, and LGBT Milwaukee author Michail Takach says Milwaukee has seen 17 of its 25 LGBTQ+ bars close since 2007. He says a variety of reasons—ranging from gentrification to "mainstreaming"—are to blame for the drastic decline, and he credits This Is It for continuing to thrive by honoring its history without resting on its laurels.
"This Is It has survived because it's constantly reinventing itself to balance its classic retro charm with the needs and wants of generation next," Takach says. "New programming—including national drag performers, musical acts, theme nights, dance parties, and drink specials—continues to elevate the customer experience."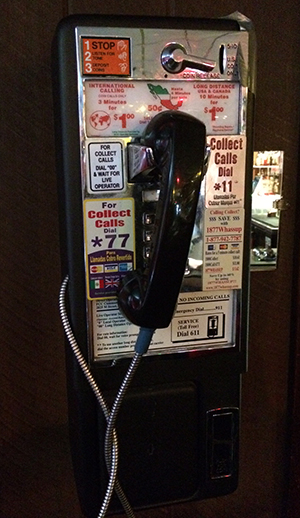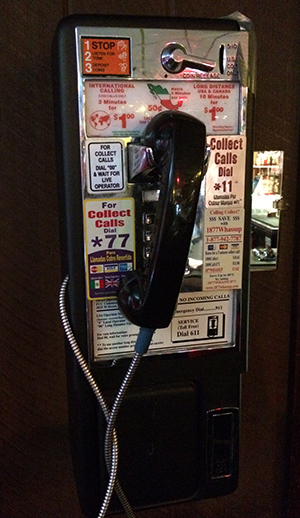 Schneider and Fisher have the unique duty to uphold the tradition of the bar, while also modernizing it to be appealing to new and younger crowds. They're equal parts bar owners and historical curators. The original mirrors behind the bar (except one that was broken by a ricocheted bullet in the '80s) remain, as does the original bar back. There's still a payphone, though it's more decoration than anything at this point. The walls are carpeted and, yes, the floors are still carpeted as well to fit the '70s undertone.
At the same time, This Is It hosts a weekly movie night, drag events, and incredibly cheap drink specials every day—including a two-for-one deal every time its disco ball starts spinning. With one foot in the past, one in the present, eyes on the future (Schneider hopes expanding its current location is in the bar's near future), and a welcoming hand extended to all Milwaukeeans of legal drinking age, there's a reason This Is It has survived for 50 years. There's no reason to expect it won't live on for 50 more.
"The changes that are happening in society right now are so paralleled with our historical tradition and our approach to customers in general. Everyone is welcome." Schneider says. "It's almost as if the world outside these doors is finally catching up to what we've been doing here for so long. For us, it doesn't feel like a change. We're just going to keep on doing it."