Although some actors skyrocket to stardom, most follow a long, winding path of paying dues. It usually starts by finding work as a background actor (a more professional sounding term for an "extra") and then gradually going on to bit parts, speaking lines, work on commercials, and eventually…who knows? A reoccurring character on a sitcom? An Oscar?
We caught up with some (mostly former) Milwaukeeans who recently got their foot in the door with some time on the set of some of today's most popular TV shows.
Jason Waszak
American Horror Story: Hotel (Season 5, Episode 7, "Flicker")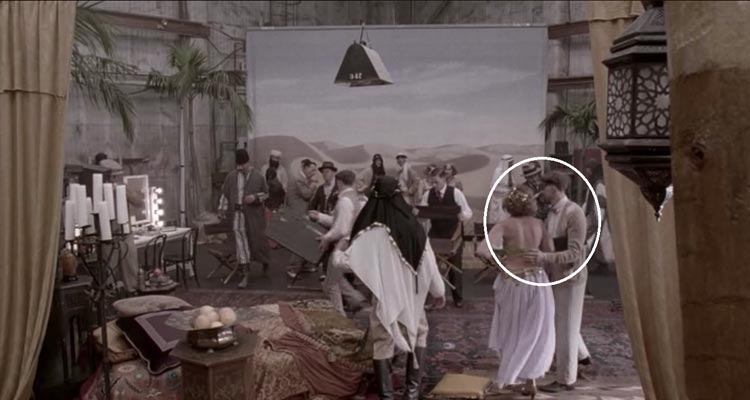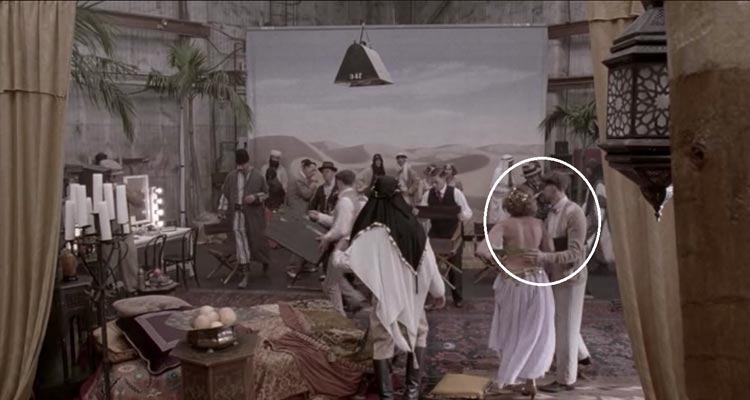 Jason Waszak moved from Milwaukee to Los Angeles in early 2014, and started monitoring a Hollywood casting job service for work as a background actor.
"It's the easiest way to get in and see how the industry works," Waszak says. "From here, I'd like to do some stand in work, which is standing in for an actor so they can line up the cameras and lights. I'd like to book some commercials and some day playing (short appearances) on various shows. Eventually being on a sitcom or any show would be awesome."
Waszak got a gig as an extra on the set of American Horror Story after he replied to a call for actors for a flashback scene on the show, where Lady Gaga's character ("The Countess") meets heartthrob actor Rudolph Valentino on a movie set in 1925. After Waszak's picture and profile were approved, they sent him to get fitted for some old-timey clothing and an era-appropriate haircut. Then he reported to FOX Studios, where he spent about eight hours on set shooting a scene that lasts about two minutes. Waszak played one of the movie's directing crew, and you can see him for a couple seconds walking across the set and helping a background actress sitting on the floor get up on her feet. He worked a few feet away from Lady Gaga, but didn't speak with her.
"You're asked not to speak to people, and I totally get it," Waszak says. "One, it's got to be annoying because you got sixty million people that want to talk to you. Two, you're in the middle of a scene trying to get your head straight for a scene. They've got their job to do and you have yours."
Darrel Cherney
Marvel's Agents Of S.H.I.E.L.D. (Season 2, Episode 6, "A Fractured House")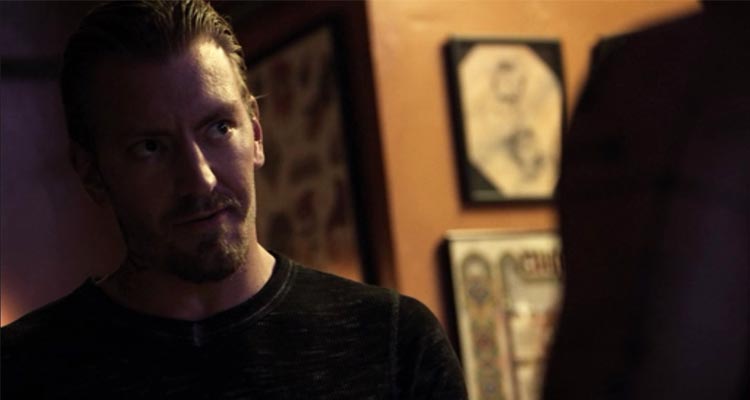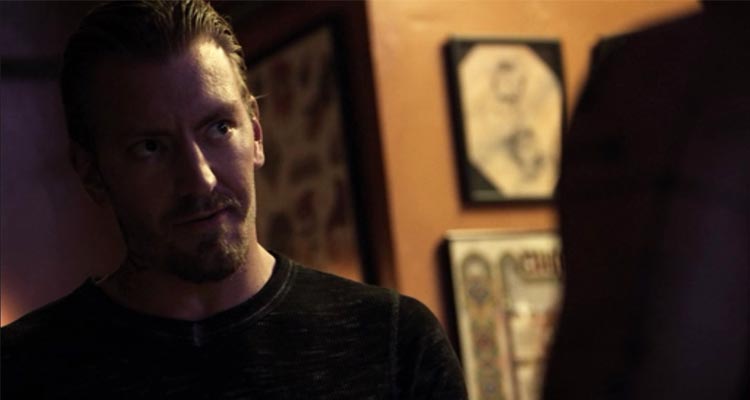 Darrel Cherney also moved from Milwaukee to L.A., about six years ago. After going to UWM and checking out Chicago, he decided to try out Hollywood, with the intention of giving show business a shot for a couple of years.
"I didn't have a specific goal, but I was like, 'If I'm here two years and it seems ludicrous that I'm here, I'll figure something else out, change the plan,'" Cherney says. "But after two years I realized I was just getting started and progress was minute, but there was progress, so I decided to stay longer."
One clear bit of progress was getting a role as a tattoo artist on Marvel's Agents Of S.H.I.E.L.D. With four speaking lines (including classic tattoo artist bits like "You got cash this time?" and "It's gonna hurt.") shot over four or five hours, Cherney was elevated from extra to "co-star" status, and although the scene is only about a minute and a half, the show went all out—Cherney got his own trailer, and the entire tattoo shop in the scene was carefully constructed as a set, down to the floor grime and different gauged piercings in the display case. A camera robot on Cherney's hand zoomed in on him counting cash, another robot reflected light with a mirror. One thing that didn't make the cut, though: the tacos.
"In the script they had it that when the guy comes in my shop, I'm supposed to be eating tacos. They asked me, 'Do you want to eat tacos? Because you don't have to, we can cut it.' And I said, 'No, I'll eat the tacos, that's fine.' I ended up eating like eight tacos, and they didn't use it at all, they cut it. They were actually amazing tacos, though, so it worked out pretty well."
It was a good gig for Cherney, who describes himself as a "Marvel freak." As a teenager, he says he read "something like 300 Spider-Man comics in one summer, I was nuts about it. I like to joke with my friends that I'm part of the Marvel Universe now. So if Thor needs a tattoo, theoretically, I could do that."
Joshua Scarver
Empire (Season 2, Episode 8, "My Bad Parts")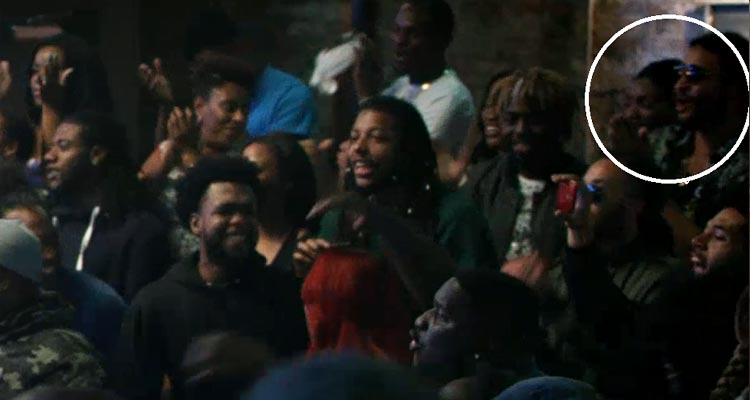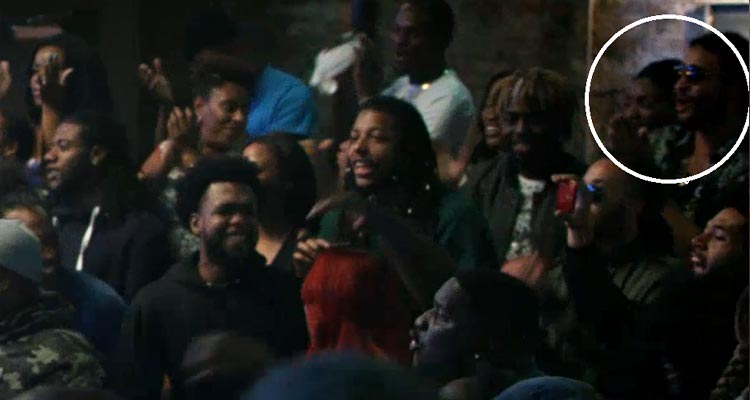 The climactic scene of this episode is an intense rap battle between rivals Hakeem Lyon and Freda Gatz. Local brand consultant Joshua Scarver was on the set to represent his Do What You Desire (which Scarver describes as a "company, mantra, organization,") crew, appearing as a member of the audience enthusiastically cheering. After spotting a call for talent, Scarver sent in info, and was chosen to spend about 18 hours shooting the scene in Chicago. Despite the long shoot, Scarver describes the atmosphere as "electric."
"Long, intense, creative, and just great to witness," Scarver explains. "I think we tend to think the movie/TV/rock star lifestyle is all glamorous, but it's not that all the time. These people work their asses off in the public eye and have to maintain a professional, exciting, and creative demeanor all the time. It really opened my eyes about how much hard work and dedication it takes."
As for the rappers battling it out in front of him, Scarver says they were "both very talented with two unique styles," and that getting to be part of Empire was a Do What You Desire goal.
"Just being a part of such an amazing and groundbreaking show that represents hip-hop culture, the downfalls of success, the underdogs who make it to the top and all that comes with it," Scarver says, "I am blessed to say I got a chance to be a part of history and I am inspired to tell others and show by example that anything is possible when you do what you desire."
Sarah Jacobson
Orange Is The New Black (Unknown episode(s), Season 4, premiers June 2016)
Sarah Jacobson, former Brew City Bruiser, director of the Cream City Cabaret, and musician in the short-lived band Space Heater, moved out to Jersey City just a couple months ago, where she found an ad calling for extras for the set of Orange Is The New Black. It's one of her favorite shows, and she says her physical appearance has her typecast as "a prisoner or a punk rocker," so she thought she'd give it a shot. After an audition, she was soon heading out to the set of the overcrowded Litchfield Penitentiary with 100 other extras.
Jacobson spent five days on the Litchfield set in Astoria, New York, and another day at the creepy, abandoned Willowbrook State School (a notorious mental health facility, and subject of a Peabody Award winning expose by Geraldo Rivera in 1972) on Staten Island, for exterior shots.
Shooting was slow moving—one day she waited around for 12 hours, just to shoot a scene where she walked by the visitation room window once. But the payoff was cafeteria scenes where she got to sit at the same table as some of the show's stars.
"I got to be at a couple tables where they were doing a scene at the other end of the table. I got to be in some scenes with some of my favorite actresses, so that was just cool to see them at work and how everything goes together."
We won't know how many scenes—if any—Jacobson will be seen in after the cut, but with such close proximity to some of the show's stars, we can speculate that maybe at least her elbow will make a cameo appearance.