Some places come and go, while some places become icons. Mandatory Milwaukee is all about the latter. Join us as we revisit beloved and well-worn local staples with fresh eyes, and explore how they might figure in the city's future.
Now that life is going back to normal (or at least as "normal" as it can be in the wake of a pandemic that has killed more than 600,000 people in this country, over four million people worldwide, and continues to add to its staggering death toll each and every day), society as a whole is beginning to resume some of the activities many of us stopped doing when COVID came our way in early 2020.
As people started getting vaccinated en masse, a wide variety of activities, amenities, and events we took for granted pre-pandemic have been able to safely return as the term "socially distant" was removed from our collective vocabulary for the time being. Of course, some of these things never fully left—either due to desperation by business owners who received little-to-no government support during this unprecedented time or just straight-up carelessness and selfishness on behalf of others—but since the state turned this encouraging corner, we can now reclaim some of the things that a responsible faction of our populace has lived without for more than a year.
Recent months have brought the wide-ranging return of sporting events with fans in attendance, in-person/indoor dining at virtually every local restaurant, the reopening of bars and breweries that had been shuttered indefinitely, and festival announcements aplenty. And, of course, concerts, comedy shows, and other forms of in-person entertainment are also coming back. Perhaps it's an understatement…but it's just so fucking great to see. Frankly, I didn't expect we would be at this encouraging and exciting point in time in 2021. I thought it would take way longer to get here.
Following the darkest period in our previously-privileged lifetimes, we're finally seeing the light at the end of the tunnel. As we assimilate back into "normal" life, we should do our best to never forget what happened and to do our part to make sure something this terrible never happens again. At the same time, as festivals are starting to happen and both touring talent and local favorites alike are returning to stages here in Milwaukee, we should make a concerted effort to appreciate the communal experience of in-person entertainment. We should cherish the opportunity to once again witness artists showcasing their talent in venues that somehow managed to survive a full-blown international incident.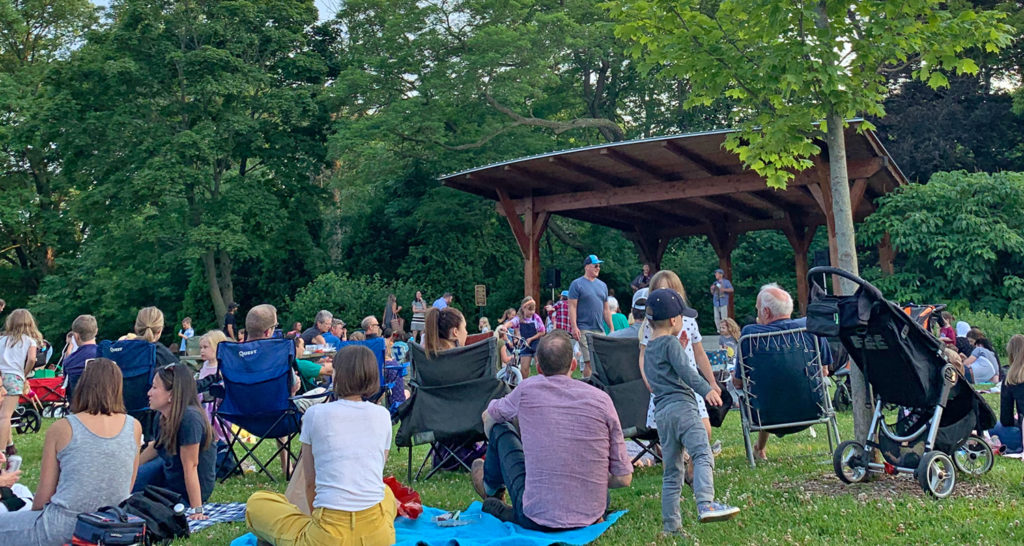 As live music, comedy, podcast recordings, block parties, festivals of all sorts, and various other performances return in full-force, let's hold onto this moment. Let's remember what we sorely missed when we were forced to live without shows. Let's remember the 15-month span in which we were forced to settle for livestreams and drive-in performances. Let's be better.
This time around, let's watch the opener. Let's put our phones away and be part of the moment instead of trying to capture it to share on social media later. Let's buy that record or T-shirt instead of another beer or some shots. Or better yet, let's buy the merch AND the extra drink if budget allows. Let's tip the shit out of bartenders and be patient with employees as they knock the rust off after so many months away.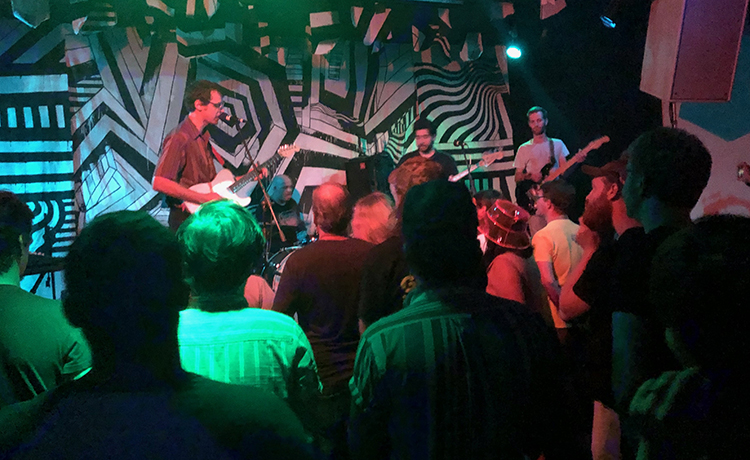 Let's get up front and eliminate that 10-foot "Milwaukee Trench" that so often sat between audiences and artists. Let's get loud when expected to and shut the hell up when the situation calls for it. Let's listen. Let's support our friends in bands instead of asking them for a spot on the guest list. Let's seek out unfamiliar acts and got to shows happening outside of your own neighborhood. Let's buy that album we've had in regular rotation on Bandcamp or Spotify. Let's appreciate our "show friends" more than ever. Let's make new "show friends" or, at the very least, try our best not to be dicks to other people in the audience. Let's dance to the music even if we might look foolish. Let's respect the comfort level and boundaries of those who choose to wear masks to shows.
Let's not whine about the local venue where our favorite artist is performing when they're coming through and, instead, just be happy there are some venues left (not all of them survived). Let's not wait until the next time that band comes to town just because it's snowing or it's Wednesday or a new season of that series you like just dropped on Netflix. Let's clap loud, yell louder, arrive earlier, stay later, and develop a newfound appreciation for the ability to simply be in a room sharing an experience with others. Now that we know live entertainment can be taken away from us at any time, let's hold onto it as tight as we can.
Let's cherish it.