It's been said time and time again that venues were some of the first places to close when the COVID-19 crisis came and they'll be some of the last to re-open. Now a few days into 2021 and on the cusp of reaching the 10-month mark of this still-quite-present pandemic making its way to Milwaukee, we wanted to take a moment to talk about the local venues that won't be reopening if/when things turn around.
Since mid-March of last year, Milwaukee has been forced to say goodbye to five performance spaces that brought a wide range of concerts, comedy shows, and other forms of entertainment to the city. Sadly, there's sure to be more closures on the way. While eulogizing the places we lost last year, we also want to encourage you to support the venues you want to make sure survive this unprecedented point in time. Buy some merchandise or a gift card to a future show. Donate to a GoFundMe campaign. Tune into livestreams and tip when possible. Do anything you can because, as you can see with this list of five local venues that closed their doors for good in 2020, no venue is impervious to what's going on right now.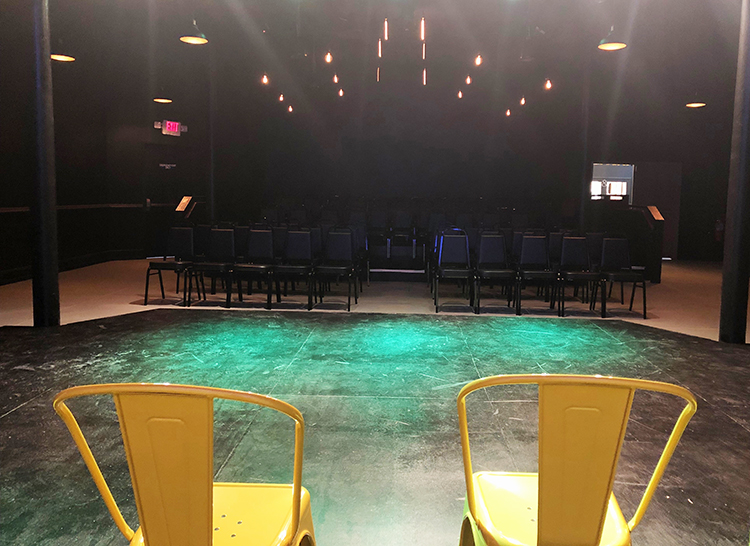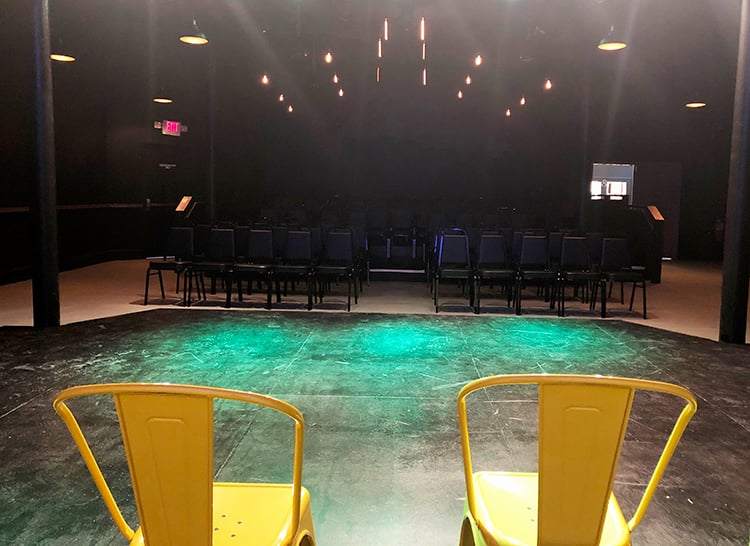 Ampersand Theater Company
Following a largely-nomadic existence in the improv troupe's first four years of existence, Ampersand Theater Company (formerly known as Mojo Dojo) finally got its own dedicated performance space. Following months of crowdfunding and extensive renovations, Ampersand moved into what used to be In Tandem's Tenth Street Theater at 628 N. 10th Street—in the lower level of iconic 150-year-old Calvary Presbyterian Church—and opened its doors in mid-January of last year. The operation had just eight weeks of shows in its new digs before the COVID-19 crisis halted the new theater's operations indefinitely. As it turns out, the closure would be permanent. Last week, Ampersand Theater Company announced it would be dissolving.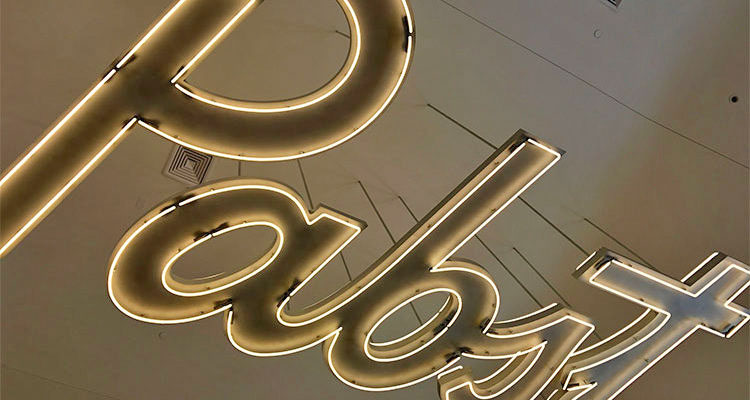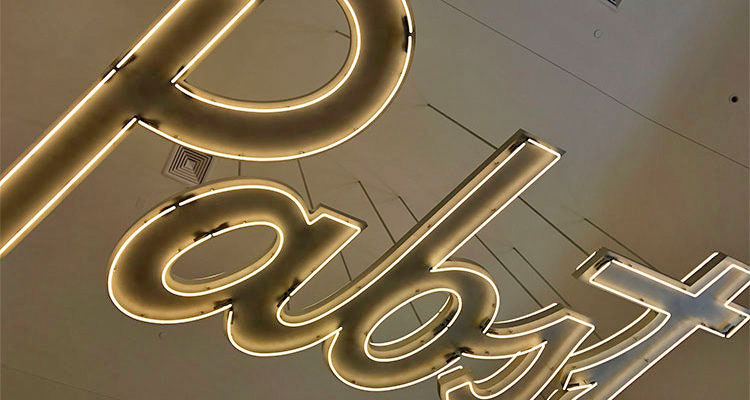 Captain Pabst Pilot House
Last month, Captain Pabst Pilot House, which opened in 2017 as the Pabst Milwaukee Brewery & Taproom, announced it would permanently close on December 21, 2020. The brewery, located at 1037 W. Juneau Ave., moved its operations to San Antonio. In addition to being a pilot brewery and restaurant, Captain Pabst Pilot House was also an active music venue, which hosted dozens upon dozens of comedy shows and concerts over the course of its relatively brief existence. Some standout shows include performances by The Goddamn Gallows, Scott H. Biram, and Ha Ha Tonka. The vibrant space was also instrumental in the VinterSköl Musik Fest last February.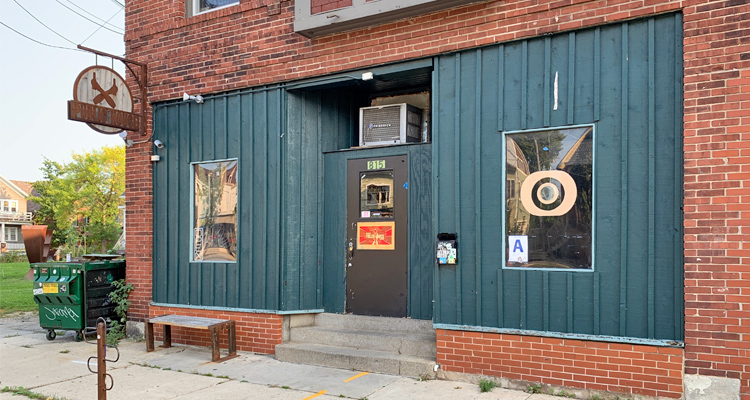 Riverwest Public House
Back in September, Michael Rebers of Riverwest Public House (located at 815 E. Locust St.) said it would take a "small miracle" to keep the longtime cooperative venue/bar/gathering place open past the end of September. Though the venue got enough venue to make it past that pandemic-based projection, the neighborhood fixture was only able to stick it out through the end of October before officially folding. The Riverwest Public House opened in 2011. At the time, it was only the second cooperative public house in the United States. Over the past nine years, it has played host to countless shows, gallery events, progressive-minded meetings, and more.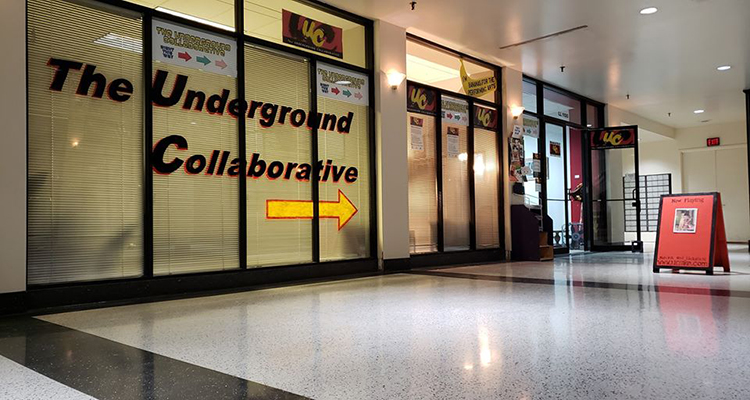 The Underground Collaborative
After eight years in business, The Underground Collaborative closed on June 1, 2020. Since opening in 2012, the versatile 110-capacity venue located in the basement of the Shops Of Grand Avenue has hosted an eclectic range of events including plays, concerts, one-off events, and—most notably—comedy shows. Though the years, owner/operator/producer Matt Kemple has booked an abundance of his Milwaukee Comedy shows in the space, including performances by the likes of Todd Barry, Joe Pera, Nick Thune, Hari Kondabolu, Emily Heller, Johnny Pemberton, Josh Fadem, Jackie Kashian, Eddie Pepitone, Matt Braunger, Joe Mande, as well as a wide variety of local and regional comedians. Recent installments of Milwaukee Comedy Festival (which Kemple co-founded) also featured shows at "The UC."
The multi-use space—which also featured an art gallery, a recording studio, a dance studio, and a play rehearsal area—obviously felt the effects of the COVID-19 crisis, as it hadn't been open since mid-March. Even though The Underground Collaborative has closed, Kemple—along with comedians and Milwaukee Comedy Festival co-producers Kaitlin McCarthy and Greg Bach—continues to own and operate The Laughing Tap (706B S. 5th St., 414-885-0129). You can support the Walker's Point-based comedy club by purchasing some Laughing Tap merchandise.
Up & Under Pub
Brady Street was dealt a sizable blow last year, as Up & Under announced it would be closing for good on September 27, 2020. Up & Under Pub dates all the way back to 1977. In the early '80s, the Brady Street staple transitioned into a hub for blues music. Even though its blues focus waned in the late '90s and 2000s, the bar continued to host live music on a regular basis, as well as karaoke nights and a comedy open mic for a time as well.