Caleb Westphal hasn't missed a Friday fish fry since 2013. Follow along with his never-ending adventures here.
After a recent trip to Mamie's, a charming neighborhood bar located at National Avenue and 33rd Street, I started thinking about its surrounding neighborhoods—Silver City, Burnham Park, and Layton Park—which are bordered (approximately) on the west by West Milwaukee, and on the east by 27th Street (S. Layton Avenue). My first thought was that I have largely ignored them and need to explore them more. My second thought was about what type of places they have that serve fish frys.
Last Friday evening, I jumped in my car and headed back to the area. I gave myself a few loose parameters for the evening: I would eat at the first place that I found that had a dine-in fish fry; I would try to stay between 27th Street and 37th Street and work from the north to the south; I would not use the internet in my search; I would stop at any place that looked like it might have fish; and I would stop at some bars that didn't even look like they had fish, just to ask the people inside where in the area they like to get fish.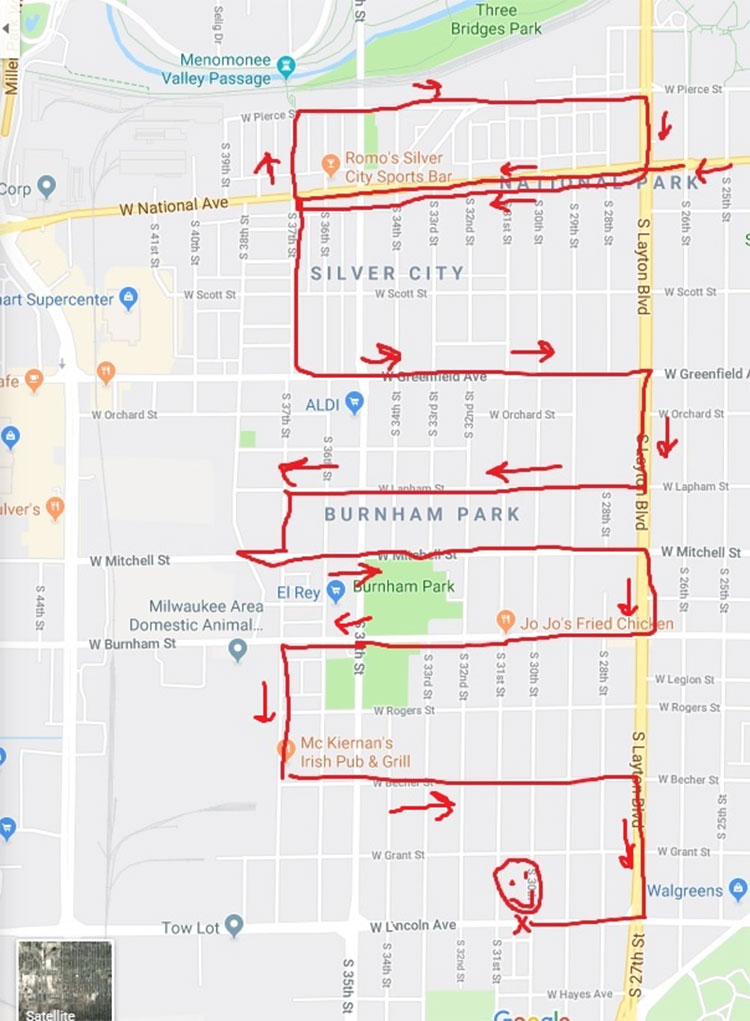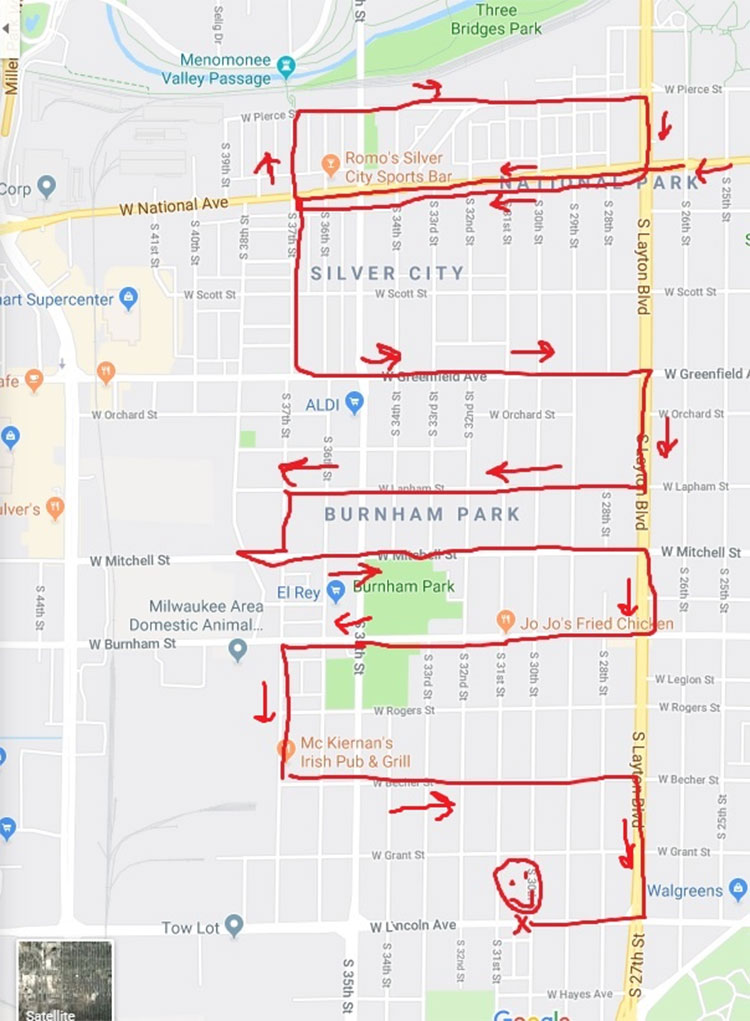 Mamie's flashed past my passenger window as I cruised west on National Avenue, and I took a right on 37th Street. Heading back east on Pierce, I found nothing that even looked close to a restaurant. I swung around the block again, this time parking near the Silver Spur, a dive bar located at 37th and National. After making sure they didn't have a fish fry, I asked the bartender where a good place to get one nearby was.
The silence in the bar abated, as heads shifted towards me and patrons joined in to help. "Kokopelli's, that's the third best fish fry in the U.S.," one guy pronounced over his beer (I should have asked what the best two are). "Kegel's, but they're always packed," (truth!) another voice imparted. "There's one across from the State Fair," someone said. (I'm guessing they meant the State Fair Inn, although there are a number of places in that area.) "There's one on 50th and Oklahoma," someone else exclaimed, referring to Serb Hall. The bartender shook her head, saying Serb wasn't any good, thus continuing the debate I've come across a few different times: Is Serb Hall one of the best fish frys in Milwaukee, or is it one of the worst? After the bartender also mentioned I could try Culver's (someday), I smiled and thanked everyone for their suggestions, and continued on my journey.
Like a pinball bumpering its way towards certain loss in the drain, I zigzagged the roads south, towards the fish I knew I must find. South on 37th. East on Greenfield back to 27th. South on 27th. West on Lapham. South on 37th. I was about to turn east on Mitchell when the corner of my eye caught sight of a sign. I turned right and realized it was Jackson Grill. They don't have a fish fry! I turned around again.
Mitchell east to 27th. South on 27th. West on Burnham. At 29th and Burnham I came upon El Parian bar. With scarcely a light on to tell it was open, I walked in to find four people silently drinking beers in an austere room. They told me there was a spot that had fish frys two blocks down. I thanked them, and was back out the door. Indeed, Jo Jo's Fried Chicken sells fish, but although their window says they are dine-in, when I went inside I found out that they are takeout only, so I continued on. I spotted Oscar's Winner's Circle at 38th and Burnham, but as I already have gotten the fish fry at Oscar's Pub and Grill, I kept moving.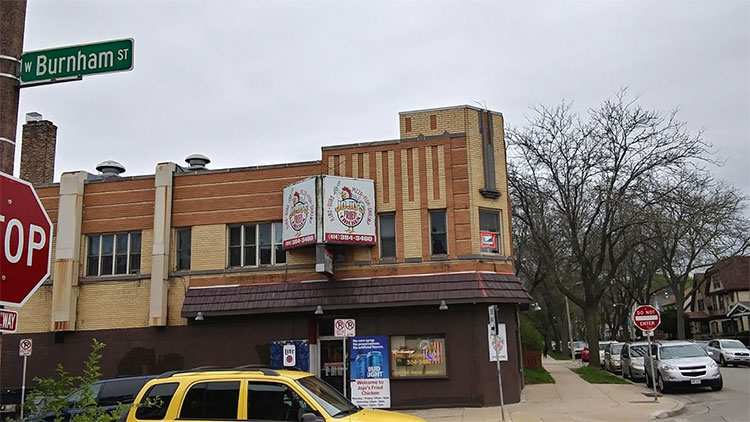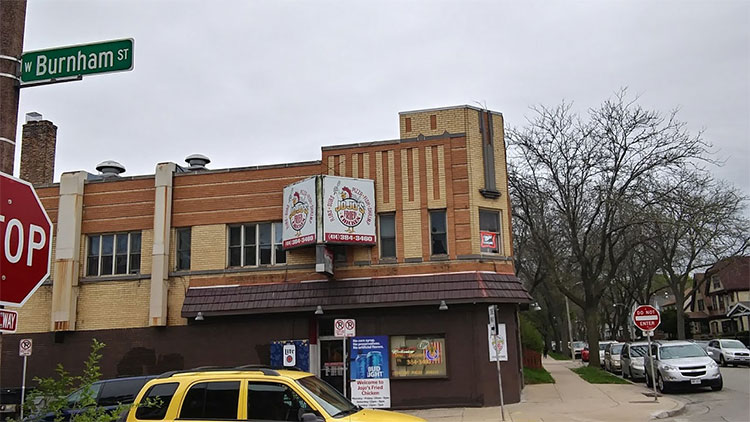 After passing Kochanski's, I stopped at CJ's Pub, at the corner of 37th and Rogers. "Do you guys have a fish fry?" I asked, over the clink of beer glasses. "I think you are thinking of one block up," the bartender responded. She was referring to McKiernan's Irish Pub, on 37th and Becher. But being that I've already eaten fish at Barnacle Bud's, and they have the same owner—and a somewhat similar fish menu—I kept moving. Becher to the east. South on 27th. West on Lincoln. I slammed on my brakes and slid to the curb after seeing "Restaurant Bar" written on the sign of Villanas Night Club (3000 W. Lincoln Ave.; 414-914-9578). "Please be the place," I muttered—it had now been one hour and fifteen minutes since I had left my house.
Villanas is a Mexican restaurant, bar, and nightclub. Although it was about 6:15 on a Friday, Villanas was almost completely empty. I went to the bar and started looking over the menu, and got a little nervous when I didn't see fish listed. But I was soon told they did indeed have fish, both cod and tilapia, and that they beer battered it in-house. They told me they were out of coleslaw, but I didn't let that dissuade me from staying. I went with the cod ($9.99) and ordered an Old Fashioned. Either french fries or rice were available as a side, and I chose the fries.
The Old Fashioned was one of the strongest I've had in recent memory. On most Fridays, I have a beer after my cocktail, to go with my fish. This time, I decided not to. Moments later, the bartender asked me if I'd like a complimentary shot. I contemplated turning it down, but then it dawned on me that this was the second time that I have gone to a fish fry where the restaurant was out of coleslaw and they also offered me a shot. "Holy hell," I thought, "this must be a sign."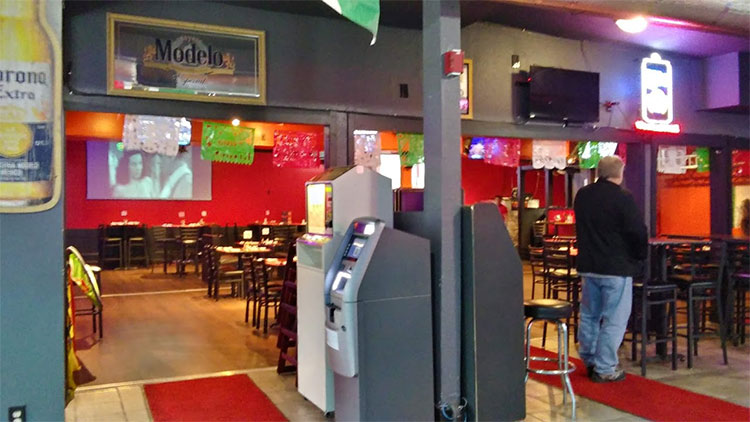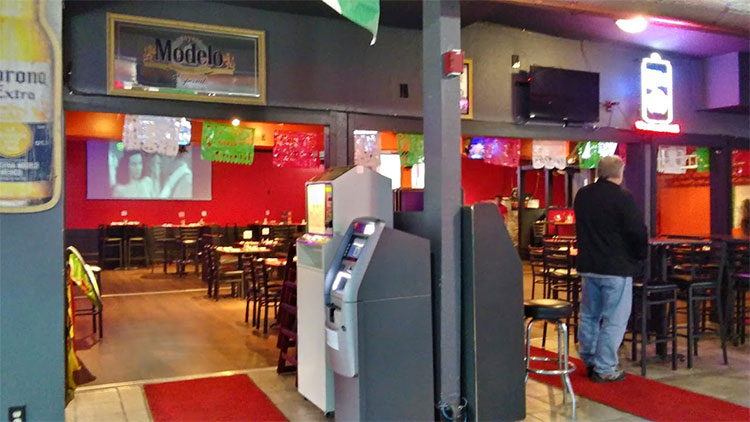 An appetizer of chips and salsa preceded the fish fry. There were four pieces of cod with the fry. Neatly encased in an almost uniform batter, the fish pieces were of a modestly impressive quality. Two containers of traditional tartar made for ample dipping, and the fish was pretty satisfying. Thin, short, and finger-licking good, the fries were more than filler, but at the same time were not remarkable.
Notably absent was rye bread, and of course, the coleslaw. But in place of coleslaw was a salad made of a creamy sauce and lettuce, topped with tomatoes. (Forgive me if there is a specific name for this dish.) Also of note, limes, not lemons, were included on the plate.
After a walk around the dining area—where they were setting up for the evening's dance party—I was back on the road. It had taken me a little work, but I found what I had been looking for.
Well, I've written about more than 100 places in this column over the past two years, and I think I am due a little break. So, I'm going on a sabbatical from reviewing for a bit. I have no definite plans as to when I'll be back, but I am thinking sometime in September. In the meantime, I plan on returning to some of my favorite fish fry locations, relaxing a bit more when I'm eating, and focusing my creative energy on a few other projects.
Thanks to all of you who have read the column! I hope you've come across a few places you've enjoyed while reading it, just as I have been encouraged to seek out new places while writing it. The search continues. The journey goes on. I raise my Old Fashioned glass to you! I'll see you at the bar or restaurant or church basement, because Fridays, they always come back around.
Takeaways: Complimentary tequila shots and a creamy salad, but no coleslaw or rye bread; chips and also included; finger-licking fries; limes not lemons; decent, uniformly battered fish; the Old Fashioned almost knocked me out; cash only but they have an ATM; they have dance parties later in the evening; I'm taking a short break from writing about fish, but not from EATING fish.