Welcome to Food/Drink Week at Milwaukee Record, brought to you by Milwaukee's new favorite import, Bofferding. From May 31 through June 7, belly up and enjoy a fresh smattering of restaurant visits, beer articles, booze videos, and some good old fashioned adventure food journalism. 
Caleb Westphal hasn't missed a Friday fish fry since 2013. Follow along with his never-ending adventures here.
Open since 2011, Oscar's Pub & Grill (1712 W. Pierce St., 414-810-1820) is known for their reasonably priced half-pound burgers. I was there in 2014. I got a fish fry. I was there in 2015. I got a fish fry. I was there this past week, and I got a fish fry. Every time I've been there, I've told myself, "The next time I come here, I will get one of those burgers." So far it hasn't happened.
It was in the mid-eighties most of the day on Friday, and was starting to cool off a bit, so it seemed like the perfect night for a patio fish fry. As much as I wanted to sit outside on the docks of Barnacle Bud's, I knew I had to head somewhere else. Arriving at Oscar's around 6 p.m., I figured I'd have to wait for patio seating, but that was not the case.
There was one empty table remaining, right in the middle of the patio. Actually, there were two tables, which had been placed together to make a table for six. As it was just me and my friend, we decided to move the tables apart, to create a patio dining opportunity for another group, and so we didn't look like inconsiderate assholes by taking up six chairs. But, a worker told us that the tables were to remain together, so we had to put them back. He said we could sit there, though, so that just meant more room for fish.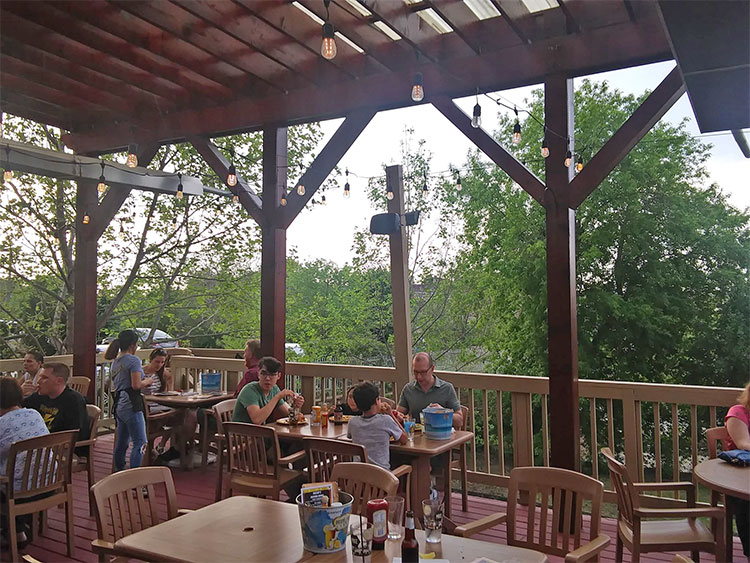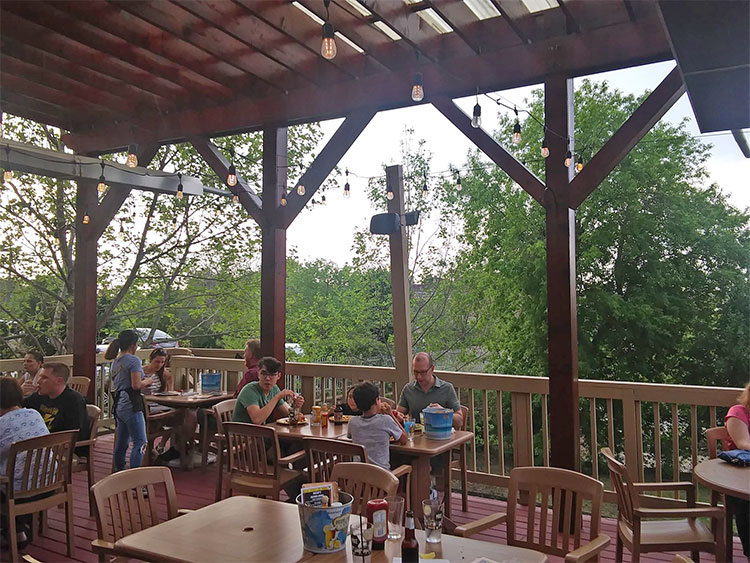 We ordered some Old Fashioneds, and watched as burger after burger, and not one fish fry, was carried past us. Whereas last week's Old Fashioned almost got me drunk, this week's seemed more bitters-centric than booze-filled, and was much more mild. It was served in a pint glass, and an orange and a cherry sat lifeless at the bottom.
On Oscar's website, it says their fish fry—which is cod— is $7.50, with each extra piece of fish being $1. That seemed too good to be true, and it was, as the online menu did not match the real pricing. It actually is $9.99 for the fish fry, with each additional piece being $2. This is still not a bad deal, but I was a little disappointed with the inconsistency. "Well, I'm still going to get it," my friend said. I mean, it was Friday, what the hell were we going to do? Get a burger? Nah.
When ordering the fry, I inquired as to how many pieces of fish came with it, and was told I would get three. I thought about ordering a fourth piece right away, but decided to hold off. But, I must not have been clear on this, and I ended up with a fourth piece right away anyway. The fish was crisp, firm, and thin—with not much excess batter. The beer batter wasn't too greasy, although, when I eventually ordered a fifth piece, there was a small pool of grease on the plate underneath the fish. The taste and texture of the meat of the fish was pretty average, and it was paired with a somewhat-sweet tartar.
The fries were homemade and straight cut, had a little skin left on them, and were sprinkled with parmesan cheese. The coleslaw was very light and fresh—the cream coating was so light, it was hard to tell if it was cream or vinegar based. The meal came with one smaller piece of artisanal-like rye bread, without butter. And while I was not given a slice of chocolate roll for dessert this week, the fish fry did come with a doughnut hole.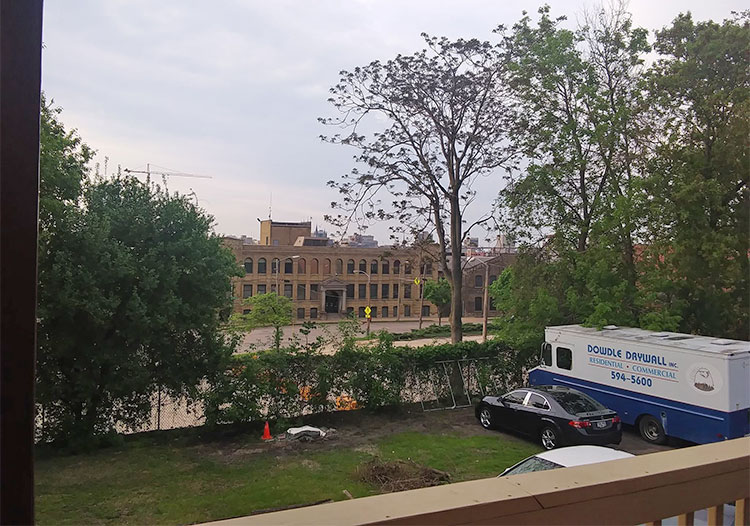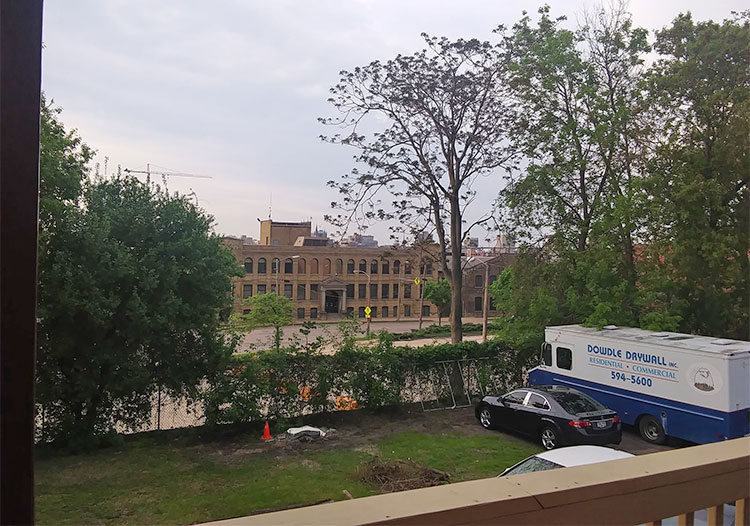 Overall, Oscar's offers a respectable take on the fish fry. While it's apparent it's not their main focus, it isn't entirely an afterthought either. The fry consists of moderate quality fish with somewhat-original accompaniments, at a reasonable price. And there is an inviting patio where you can almost see the Milwaukee skyline as well. The next time I am there I am getting a burger, though. I am capable of this, I swear.
Takeaways: Alright fish for a burger place; homemade coleslaw and fries—high marks for the fries; doughnut hole dessert; they don't have clam chowder; Old Fashioneds in pint glasses always confuse me; the online pricing for the fish fry was wrong; I explored proper patio table etiquette; the owners of Oscar's recently opened a second location.