Milwaukee's Lake Park is an absolute gem. In addition to its sprawling paths, its towering lighthouse, and its gorgeous views of Lake Michigan, the East Side park boasts a 3-par, 18-hole golf course. It's called Lake Park Golf Course. And its beginner-friendly charms are documented in a new video called—you'll never guess—Lake Park Golf Course.
Lake Park Golf Course from Dan Black on Vimeo.
The 14-minute video is the work of Milwaukee filmmaker/musician Dan Black, who creates under the moniker BangLocalDads. Like Black's previous BUCKS IN SIX film, Lake Park Golf Course is a droll and observational piece of work, capturing mundane and quietly funny moments from a distance: People golfing. People golfing some more. People golfing poorly. A guy losing his ball in the brush. ("Oh god!") A wedding. Some groomsmen waiting to use a Porta John. Some motorcyclists unexpectedly tearing ass through the park. More.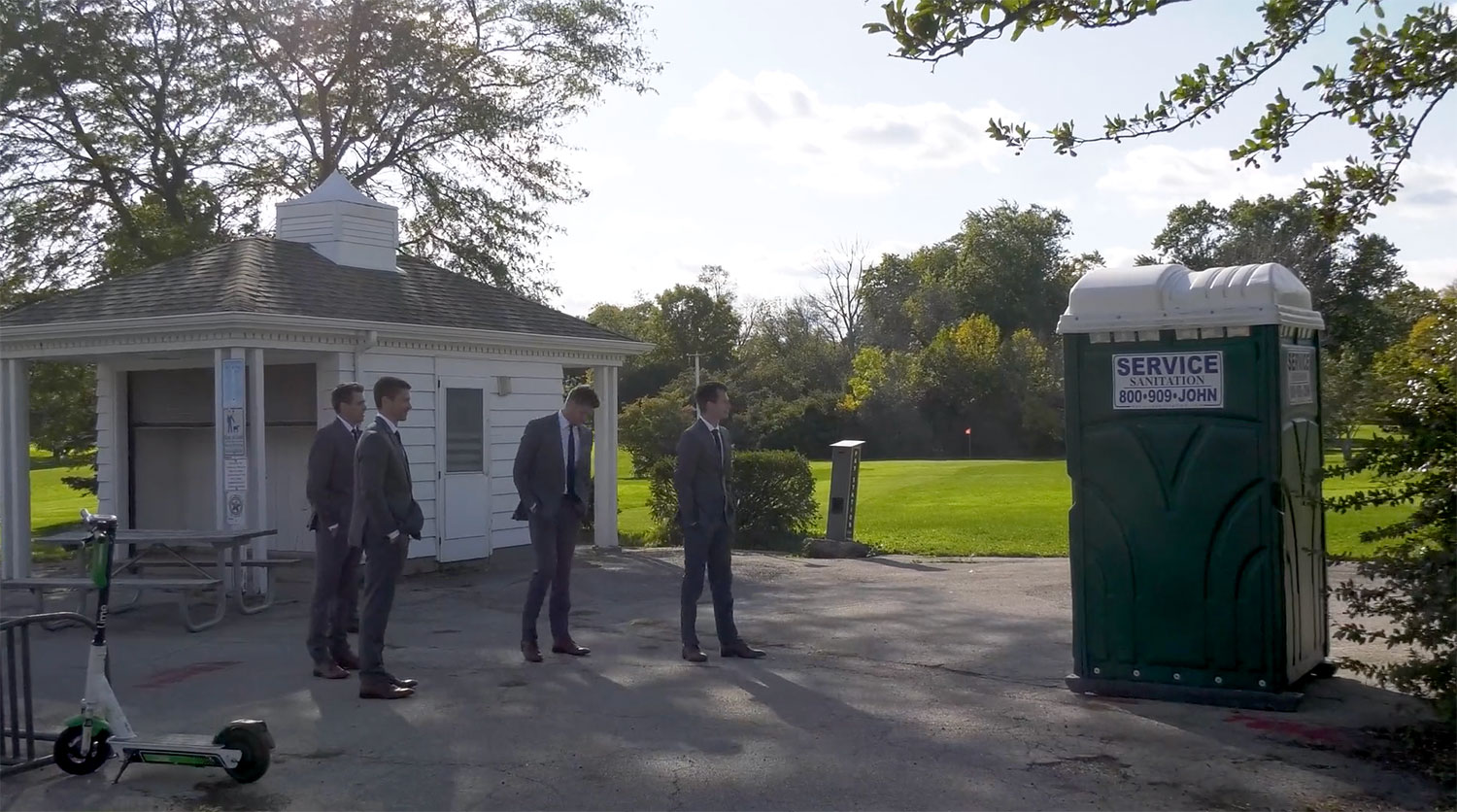 Oh, and the breeze. The constant, steady, soothing sound of the breeze. All captured on a late summer day in 2021. (Note the Lime scooter in the picture above.) It's strangely hypnotic. It's great. It's Lake Park Golf Course. It's Lake Park Golf Course.
Exclusive articles, podcasts, and more. Support Milwaukee Record on Patreon.
---
RELATED ARTICLES
• Mandatory Milwaukee: The many charms of Lake Park, past and present
• Lake Park's Pokemon Go meeting was boring, livid, and gloriously absurd
• 'BUCKS IN SIX' captures revelry, randomness, river diving following Bucks' big win
• Hello. Hey. Daniel just wants to hang with you at the empty Shops of Grand Avenue
• This video portrays Milwaukee as the weird, wonderful, and awful place it really is