Last month, we told you eight reasons why you need to watch the new season of Joe Pera Talks With You. Currently most of the way through its marvelous second season, the program—which has garnered rave reviews and is being called "the best thing Adult Swim has ever done"—has offered viewers wholesome laughs, heaps of compassion, and a deceiving amount of depth as the world continues its rapid descent into decay and division. There's truly nothing like it on television.
As great and necessary as Joe Pera Talks With You is on its own, the heartwarming and side-splitting show that stars comedian Joe Pera also earns some extra points with us because much of it was filmed right here in Milwaukee. Yes, despite being based in Michigan's Upper Peninsula, the bulk the series was shot in Milwaukee and its surrounding suburbs. However, Friday night's episode broke format in a pretty exciting way. The episode wasn't just filmed in Milwaukee…it was based in Milwaukee too.
The January 24 episode, entitled "Joe Pera Shows You How To Do Good Fashion," finds the show's namesake joining his best friend, Gene, on a road trip to Milwaukee. Though in town to see Gene's sons debut their "Walker's Point Freighter Collection" fashion line as part of "Fashion Fest Milwaukee," the pair also finds the time to take in some of the city's sights.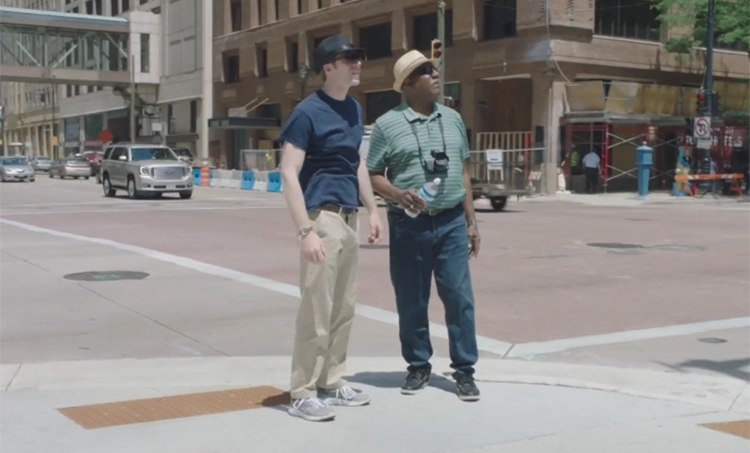 They walk around downtown and marvel at the tall buildings.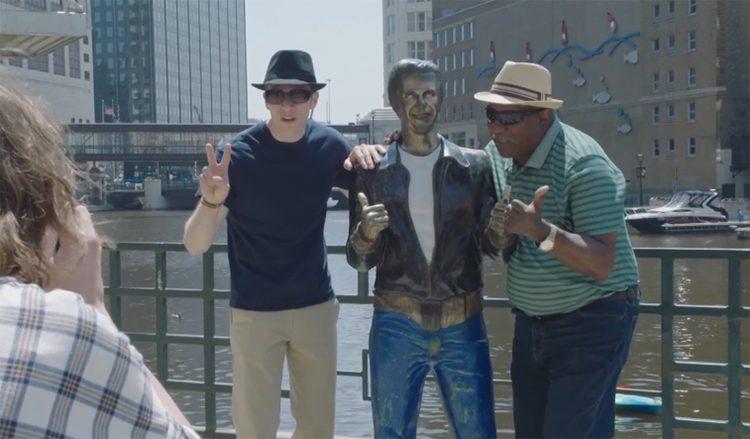 They stroll along the Riverwalk and go on a brewery tour.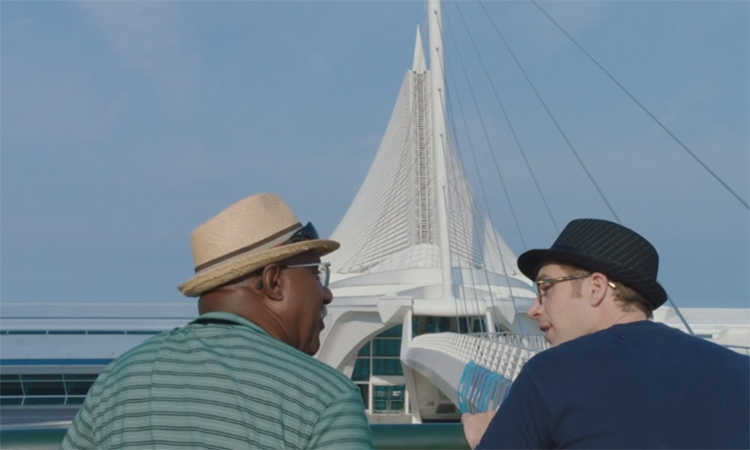 And they admire the Milwaukee Art Museum before heading back to their hotel to eat some "juicy, chin-dripping butter burgers" in a hot tub and resting up for the next day's fashion show. "If this is what life in Milwaukee is like, maybe I could live here," Pera says while lounging in a Jacuzzi.
Without spoiling anything major for you, we must acknowledge some of the episode's super-specific and hyper-localized references. At one point, Pera ponders a life in Milwaukee:
"Perhaps there's a school in Riverwest or Wauwatosa that could use a choir teacher. I get a new style of clothing and then all my co-workers would say, 'Hey, would you want to meet us Friday night for a beer on South Kinnickinnic Avenue?'

"'Huh,' I'd reply. 'Why don't we have a real wild night at the Brady Street—renown for its party atmosphere?'"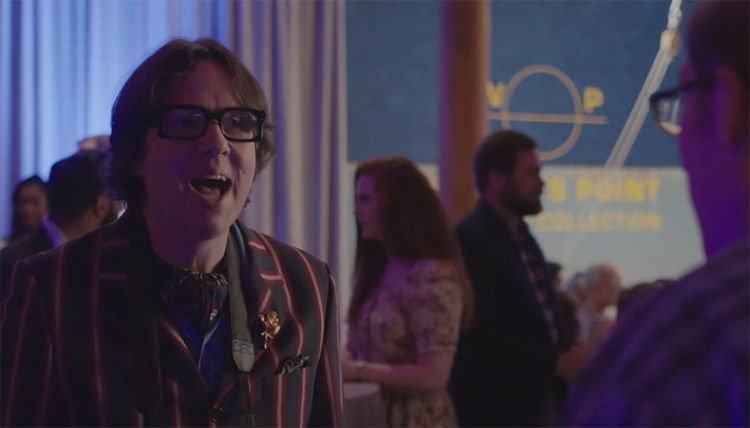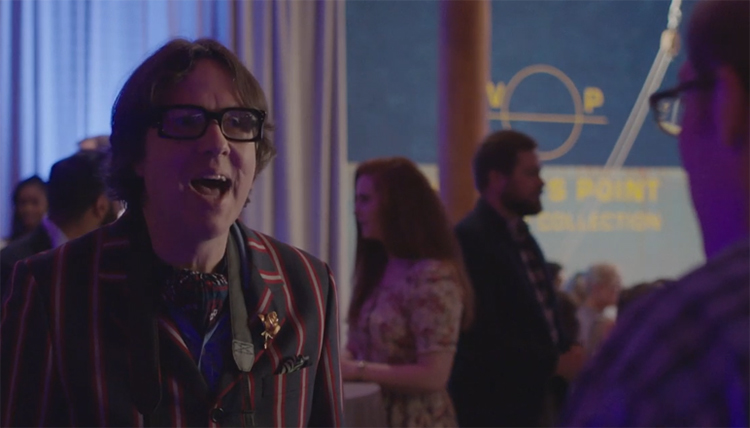 Later, a fashion blogger (played by Dave Hill) also sings the city's praises with memorable lines like:
"You'd dig it here. It's no London, but it's no Cleveland either."
And…
"We've got the best paninis in the Midwest, and you never know who you're going to run into while drinking a lager on one of our outdoor patios."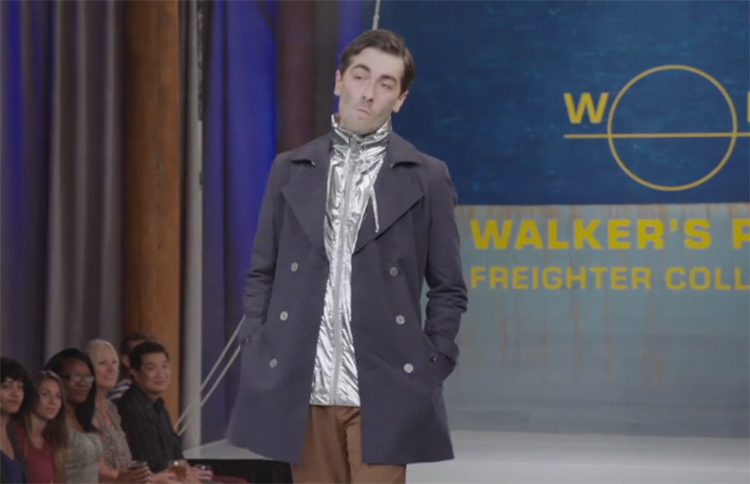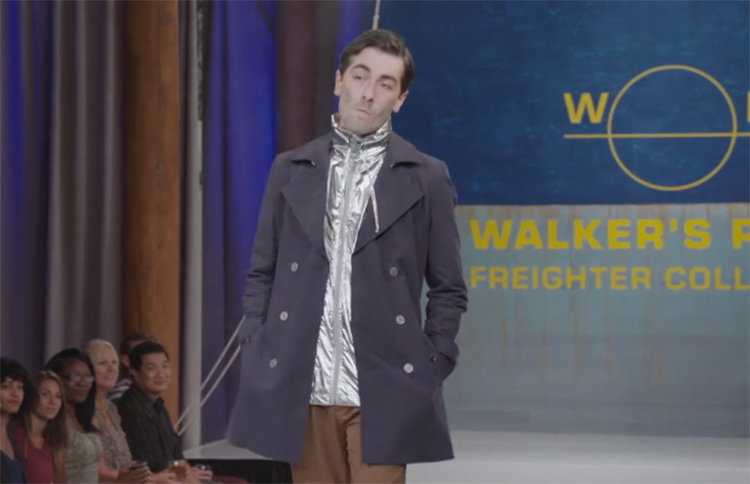 Of course, the Milwaukee-based episode of a series that proudly employs a primarily local crew and relies upon area extras decided to feature a few familiar faces. Milwaukee musician Myles Coyne played one of the fashion models.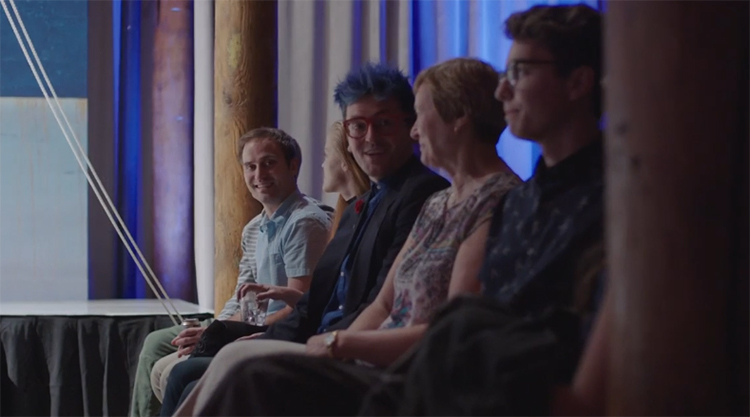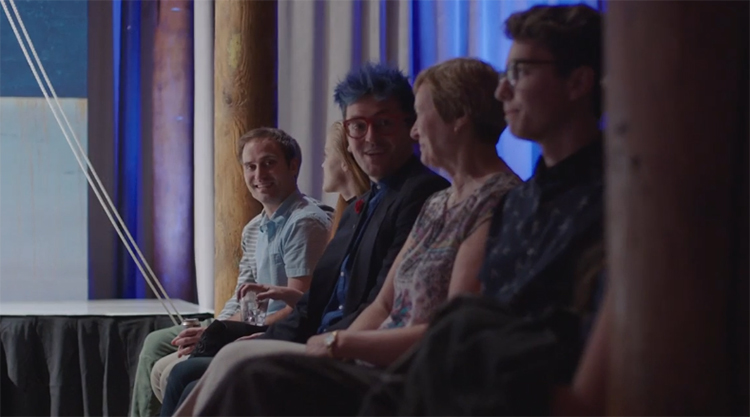 Local filmmaker and "NBA Milhouse" Ryan Fox also shows up in the crowd.
Like most Joe Pera Talks With You episodes, "Joe Pera Shows You How To Do Good Fashion" manages to subtly strike a perfect balance between humor and emotion. By the time Pera gazes in wonder at the Mitchell Park Domes, you'll be glad you were able to experience Milwaukee through his eyes. You can watch the full episode here.