September is a time of transition. This month finds summer officially giving way to fall. This month also signals the end of Milwaukee's festival season. Though the seasonal shift essentially puts a nine-month moratorium on outdoor events in town, local clubs and theaters are escalating the volume and the caliber of talent they book in effort to keep the entertainment coming as the temperatures outside dip. That said, Milwaukee isn't exactly ending this summer with a whimper or lurching into autumn. Between great touring talent, the last few fests, a beloved wrestling and variety show, the start of our Halftime Show concert series, and even a film screening from yours truly, there's a lot to keep you entertained this month. Here are 15 of our favorites.
Tuesday, September 4
The Killers + Violent Femmes @ Fiserv Forum
The duty of kicking off the first of hopefully many shows at the new downtown arena goes to The Killers and (kind of?) Milwaukee's own Violent Femmes.
Wednesday, September 5
Neko Case + Thao Nguyen @ Pabst Theater
Oh, hell. Is there anyone better than Neko Case—solo or with The New Pornographers? No.
Thursday, September 6
Nate Craig @ The Underground Collaborative
Nate Craig has come quite a way since leaving the Badger State. Since moving to L.A., the Wisconsin-born comedian has become one of Bill Burr's go-to openers, he's amassed a wealth of TV credits on Comedy Central's Roast Battle and Tosh.O, he's written for Ridiculousness and A Prairie Home Companion, and will be a recurring character opposite Emma Stone and Jonah Hill on an upcoming Netflix series called Maniac.
Though his acting and writing résumés have grown a great deal through the years, Craig is still a stand-up comedian first and foremost. The comic will return to his native state to perfect new material that he plans to record on his new album. The show will also include drop-in sets from locals Greg Bach, Drew Flagge, Ton Johnson, Kaitlin McCarthy, Tyler Menz, and Joe Riley. The show is free, but donations are accepted.
Friday, September 7
Mondo Lucha @ Turner Hall
Since 2008, Milwaukee's Mondo Lucha! has whipped the city's wrestling nerds (and closet wrestling nerds) into the turnbuckles with over-the-top, high-flying, masked lucha libre wrestling extravaganzas. The homegrown company has consistently put on high-production, multi-media shows that dwarf anything else on the indie wrestling circuit, and has done it all with its tongue ever-so-slightly in cheek. If you're the kind of person who pines for the days when ridiculous storylines ruled the day and the WWE was still the WWF, look no further for your masked, retro wrestling kick to the face.
On September 7, Mondo Lucha! will return to Turner Hall for its milestone "10th Anniversary Spectacular," which will include everything fans have come to know and love: top-shelf athleticism, burlesque dancers, and live music. Like every year, you won't want to miss it. Something tells us the 10th anniversary is going to be extra special.
Saturday, September 8
Ringo Starr & His All Starr Band @ BMO Harris Pavilion
Let's just come out and say it: Ringo Starr is great. He's a living legend, a comforting presence in a world gone mad, and a genius drummer (arguments over that last point in the comments below, please). So who's in Ringo's ever-changing All Starr Band this time around? How about Colin Hay ("Who Can It Be Now"), Steve Lukather ("Africa"), Gregg Rolie ("Black Magic Woman"), and more. So yeah: THE DUDE FROM TOTO WILL TOTALLY PLAY "AFRICA." Also, Ringo will play "Matchbox" and "With A Little Help From My Friends," obviously.
Sunday, September 9
Hasan Minhaj @ Pabst Theater
He's only 32 and Hasan Minhaj has already accomplished things comedians of any age would kill to do. The Daily Show senior correspondent's first stand-up special, Homecoming King, won a goddamn Peabody Award and led to both critical acclaim and an opportunity to try to tolerate Jerry Seinfeld on an episode of Comedians In Cars Getting Coffee. Last month, Minhaj left The Daily Show to shift his focus to his upcoming weekly Netflix series, Patriot Act With Hasan Minhaj. His star keeps on growing, so don't miss your chance to see this budding comic in a relatively intimate theater setting while you still can.
Tuesday, September 11
Dinosaur Jr. @ Turner Hall
The bad news: Mastodon and Dinosaur Jr.'s concert at The Rave on September 11 has been cancelled. The good news: Dinosaur Jr. is still playing in Milwaukee that night. Following the cancellation, the seminal band managed to land a last-minute show at Turner Hall. While Mastodon's absence on the bill is unfortunate, we're sure some listeners are glad they'll still get to see Dinosaur Jr. this month.
Wednesday, September 12
Milwaukee Record presents Drop Dead Gorgeous @ Avalon Theater
Get ready for pageant season and join us at the Avalon on Wednesday, September 12 for a very special screening of Drop Dead Gorgeous. The 7 p.m. screening quickly sold out, but we added a 9:30 p.m. showing so nobody had to miss out on this.
The dark 1999 comedy is a faux documentary about an annual beauty pageant in the small town of Mount Rose, Minnesota. The film explores the preparation, execution, and aftermath of the event. Contestants Amber Atkins (Kirsten Dunst) and Rebecca Leeman (Denise Richards) are the favorites to win the 1995 pageant, but nothing is ever certain in Mount Rose, except for cups of hot coffee and pans of delicious bars. Cheating, mayhem, and lutefisk ensue as the competitors vie for the title of Mount Rose American Teen Princess.
Beyond Dunst and Richards, the film features an absolutely loaded cast of stars-to-be and random favorites. Kirstie Alley, Ellen Barkin, Allison Janney, Amy Adams, Brittany Murphy, Sam McMurray, Will Sasso, Adam West, and the music of Mark Mothersbaugh all make memorable contributions. That lady who played Frau Farbissina in the Austin Powers movies is in it, too.
Thursday, September 13
Kevin Hart @ Fiserv Forum
A few years removed from his six-show Pabst Theater run, actor/comedian Kevin Hart will help break in the newly-named Fiserv Forum with what's sure to be a hilarious performance.
Friday, September 14
The Yawpers + Tigernite, Wood Chickens, and Devils Teeth @ The Cooperage
It's been just six months since The Yawpers last played in Milwaukee, but we aren't complaining. Half a year after playing at Club Garibaldi, the Denver-based roots/rock hybrid will return to town to head up an impressive bill at The Cooperage that also includes the likes of Tigernite, Wood Chickens, and Devils Teeth. We can't promise The Yawpers will coming back in another six months, so don't miss them this time around.
Saturday, September 15
Bay View Bash @ Kinnickinnic Avenue
Now that some of Milwaukee's first major festivals of the season are in the rear view mirror, we're ready to look ahead to one of the city's biggest late-summer undertakings. Bay View Bash will return to Kinnickinnic Avenue on Saturday, September 15. You'll want to make sure you're around to take in the sights and sounds of the behemoth block party. The full lineup was recently announced and is awesome. Rush-Mor has lined up an outstanding lineup as usual, and the inaugural year of the Milwaukee Record Stage will feature Mike Krol and many more. See you there.
Friday, September 21
Justin Timberlake @ Fiserv Forum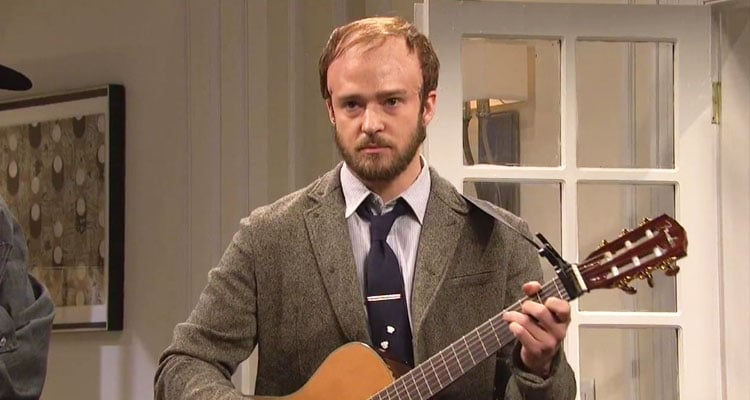 Saturday, September 22
Hannibal Buress @ Riverside Theater
When Milwaukee last saw Hannibal Buress in 2016, the wildly popular Chicago-born comedian/writer/actor was DJing at Tonic Tavern under his "DJ Burger Feet" moniker, following a sold-out Eric Andre Live! show at Turner Hall. A year before that, Buress headlined his own show at Riverside Theater, treating Milwaukee to "75 minutes of strange premises, bold tangents, and keen self-awareness." But what has Buress done for Milwaukee lately?
Well, dude's been busy—movies, podcasts, eating spicy wings, getting kicked off the stage at a Catholic university—but he is returning to our neck of the woods for another show at Riverside Theater Saturday, September 22. Fun! Also, you'll have to lock up your phone in one of those Yondr pouches.
Sunday, September 23
GGOOLLDD + Surgeons In Heat @ The Cooperage
There's a reason Milwaukee hasn't heard much from GGOOLLDD lately. For starters, the beloved electo-pop project relocated to Appleton last year, before ultimately winding up in Louisiana. More significantly, the band has been touring like crazy. GGOOLLDD spent much of the spring traversing North America as the opening support for Orchestra Manoeuvres In The Dark (better known as "OMD") during the veteran English dance project's six-week, 27-city, 28-show tour. A few months after a Pridefest performance and at the tail end of yet another tour, GGOOLLDD will return to Milwaukee to head up a Cooperage show that also features Surgeons In Heat.
Tuesday, September 25
Lydia Loveless @ Shank Hall
Lydia Loveless is one of the bold young talents helping to usher in an exciting new era of country music. The 27-year-old singer-songwriter is the pride of Columbus, Ohio and one of the crown jewels on the Bloodshot Records roster. A year removed from releasing Boy Crazy And Single(s) and her well-attended show at Colectivo's Back Room, Loveless will come back to town for a can't-miss show at Shank Hall.