Following more than a month of Milwaukee Summer Bracket competition, we finally have a winner. And that winning summertime staple is…Uecker On The Radio!
While each of the 63 other competitors fought hard, it's now abundantly clear there's just nothing better—and nothing more Milwaukee—than listening to "Mr. Baseball" calling Brewers games on the radio. Despite the two-seeded Uecker On The Radio dominating voting in the Final Round, sixth-seeded Patio Drinking has a lot to be proud of. In a different city (one without Bob Uecker in it), Patio Drinking very well could have won the whole thing.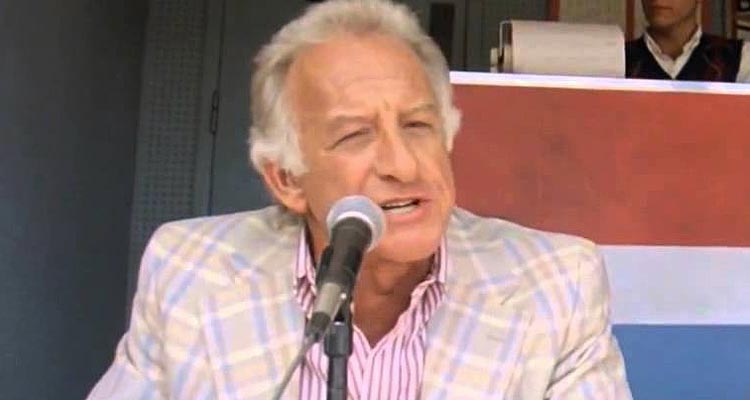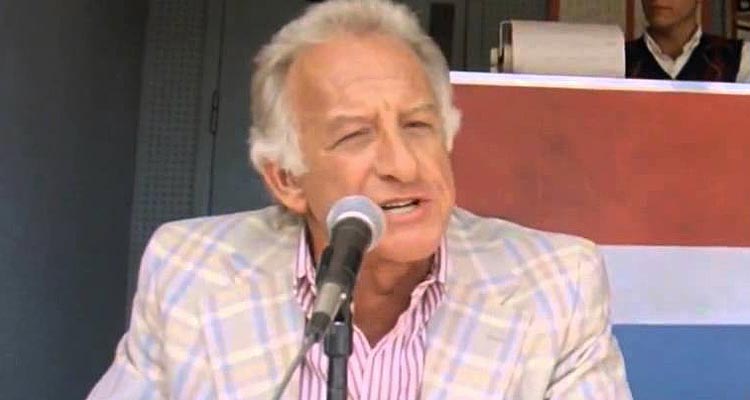 Over the course of this extended span of city/summer celebration, we had nearly 40,000 total votes in six total rounds. There were some fun rivalries that readers played up on social media, there was growing awareness and appreciation for outdoor amenities and hometown delicacies scattered all around the city, and there were some lighthearted debates rooted in localized love!
Congrats to Bob Uecker for taking the title. Thanks to all who voted, shared the bracket, and took an interest in this bit of locally focused early-summer randomness. We'd also like to extend an extra special thank you to Gruber Law Offices for sponsoring the tournament. Though we won't delve into the summer-related realm again, you can likely expect to see one more Wisconsin-themed bracket from us sometime in 2022.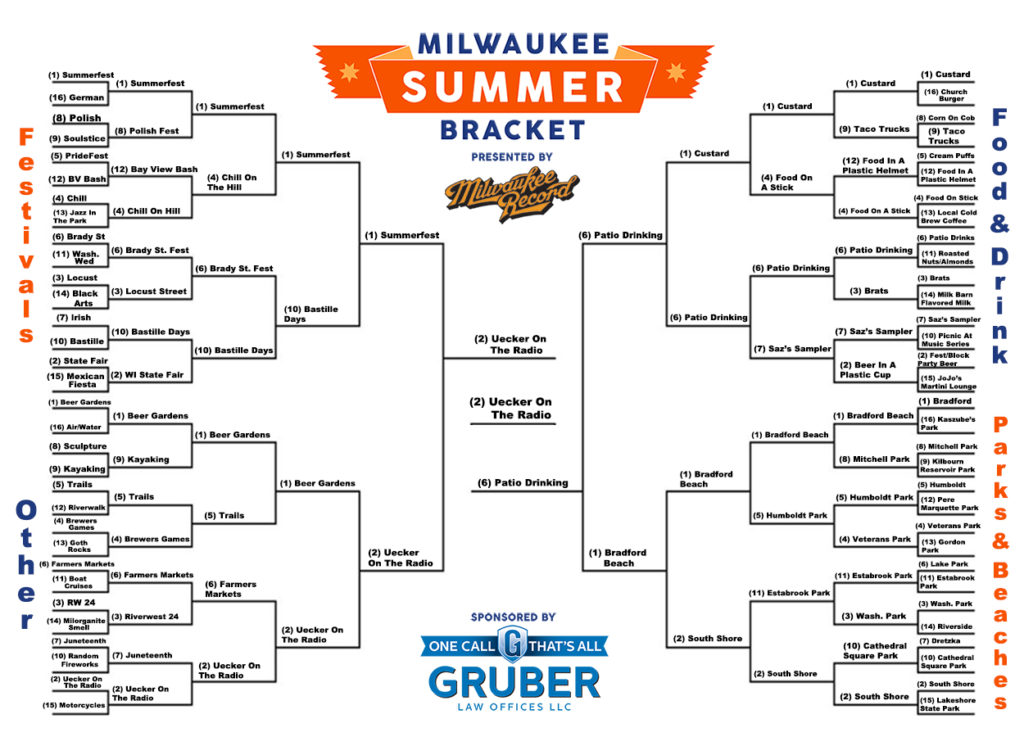 Exclusive articles, podcasts, and more. Support Milwaukee Record on Patreon.
---
RELATED ARTICLES
• Vote in Round 1 of our Milwaukee Summer Bracket!
• Make your picks in Round 2 of our Milwaukee Summer Bracket!
• The competition is heating up in Round 3 of our Milwaukee Summer Bracket!
• Only 8 summertime standbys remain in our Milwaukee Summer Bracket
• Only 4 seasonal favorites remain in our Milwaukee Summer Bracket!
• Choose a champion in our Milwaukee Summer Bracket Final Round!
• Milwaukee Record's 2022 guide to summer festivals, fairs, music series, more