And then there were 32! Following an opening Milwaukee Summer Bracket round that found nearly 20,000 total votes being cast, our hand-selected field of 64 Milwaukee summer standbys has now been cut in half. After that thrilling first round that featured a handful of upsets and a few close calls, we honestly have no idea how Round 2 is going to pan out. But we're excited to find out!
As was the case last round, competitors have been separated into the following regions: Festivals, Food & Drink, Parks & Beaches, and Other. Round 2 of the tournament—which is graciously sponsored by Gruber Law Offices—started June 8 and runs through June 14. Subsequent rounds will take place June 15-21, June 22-28, June 29-July 5, and the winner will be determined at 11:59 p.m. on July 6. Round 2 of our Milwaukee Summer Bracket (and a JPG of the bracket itself) can be found below!
FESTIVALS – ROUND 2

OTHER – ROUND 2
FOOD & DRINK – ROUND 2
PARKS & BEACHES – ROUND 2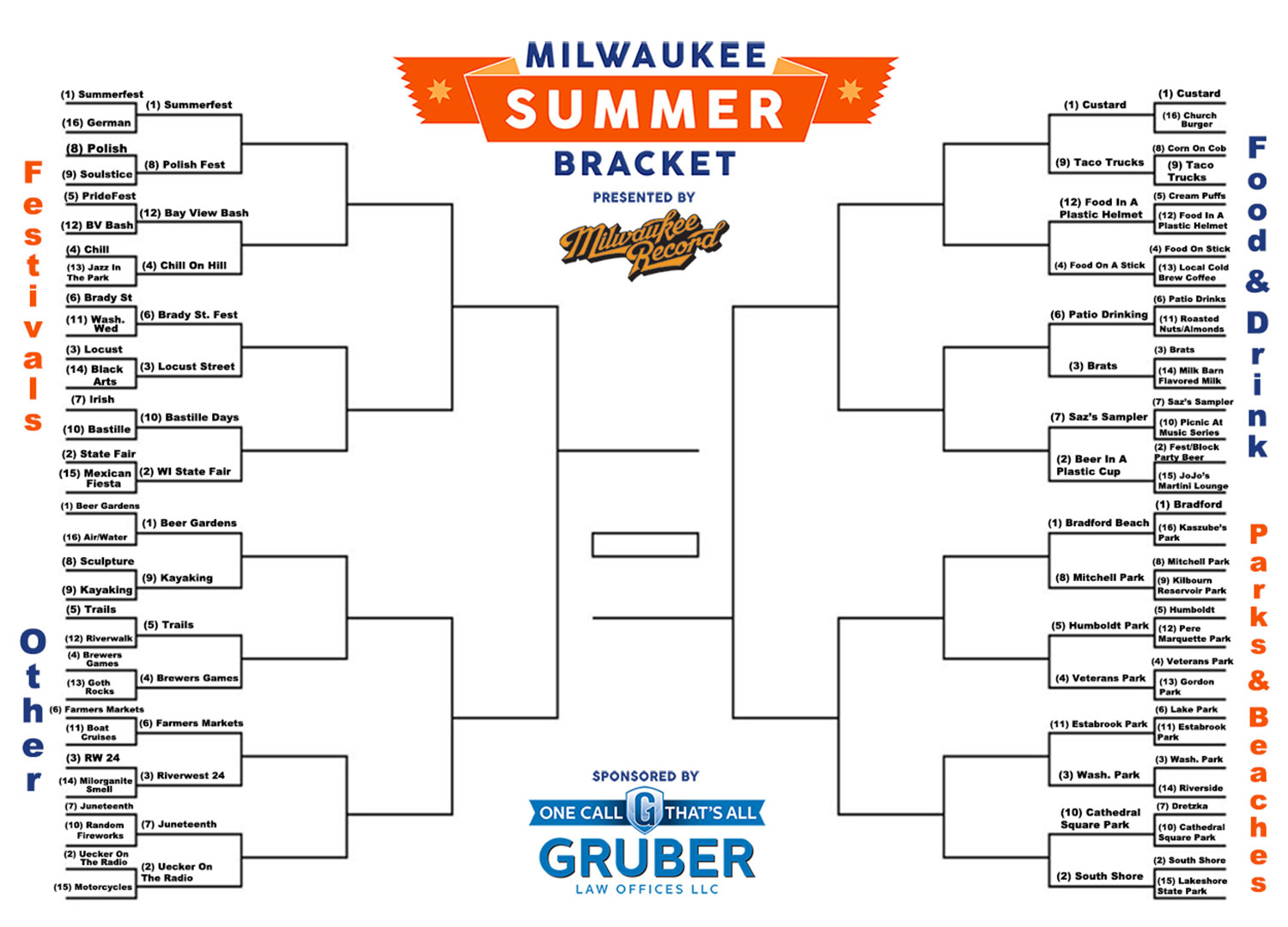 Exclusive articles, podcasts, and more. Support Milwaukee Record on Patreon.
---
RELATED ARTICLES
• Vote in Round 1 of our Milwaukee Summer Bracket!
• Milwaukee Record's 2022 guide to summer festivals, fairs, music series, more