There's nothing quite like summer in Milwaukee. The festivals! The outdoor activity! The tasty treats and refreshing drinks! The multi-month break from the bitter, soul-crushing cold! There are countless things that help make the summertime in the city so great, but only one of them can be the best part of Milwaukee's summer.
From June 1 through July 6, readers are encouraged to cast their votes in a six-round Milwaukee summer throwdown. We've rounded up a total of 64 Milwaukee summer standbys, doing our best to find things that symbolize the season. Did we leave out something you think is deserving of a spot? Probably!
The competitors have been separated into the following regions: Festivals, Food & Drink, Parks & Beaches, and Other. Round 1 of this tournament—which is graciously sponsored by Gruber Law Offices—started June 1 and runs through June 7. Subsequent rounds will take place June 8-14, June 15-21, June 22-28, June 29-July 5, and the winner will be determined at 11:59 p.m. on July 6. Round 1 of our Milwaukee Summer Bracket (and a JPG of the bracket itself) can be found below!
FESTIVALS
OTHER
FOOD & DRINK
PARKS & BEACHES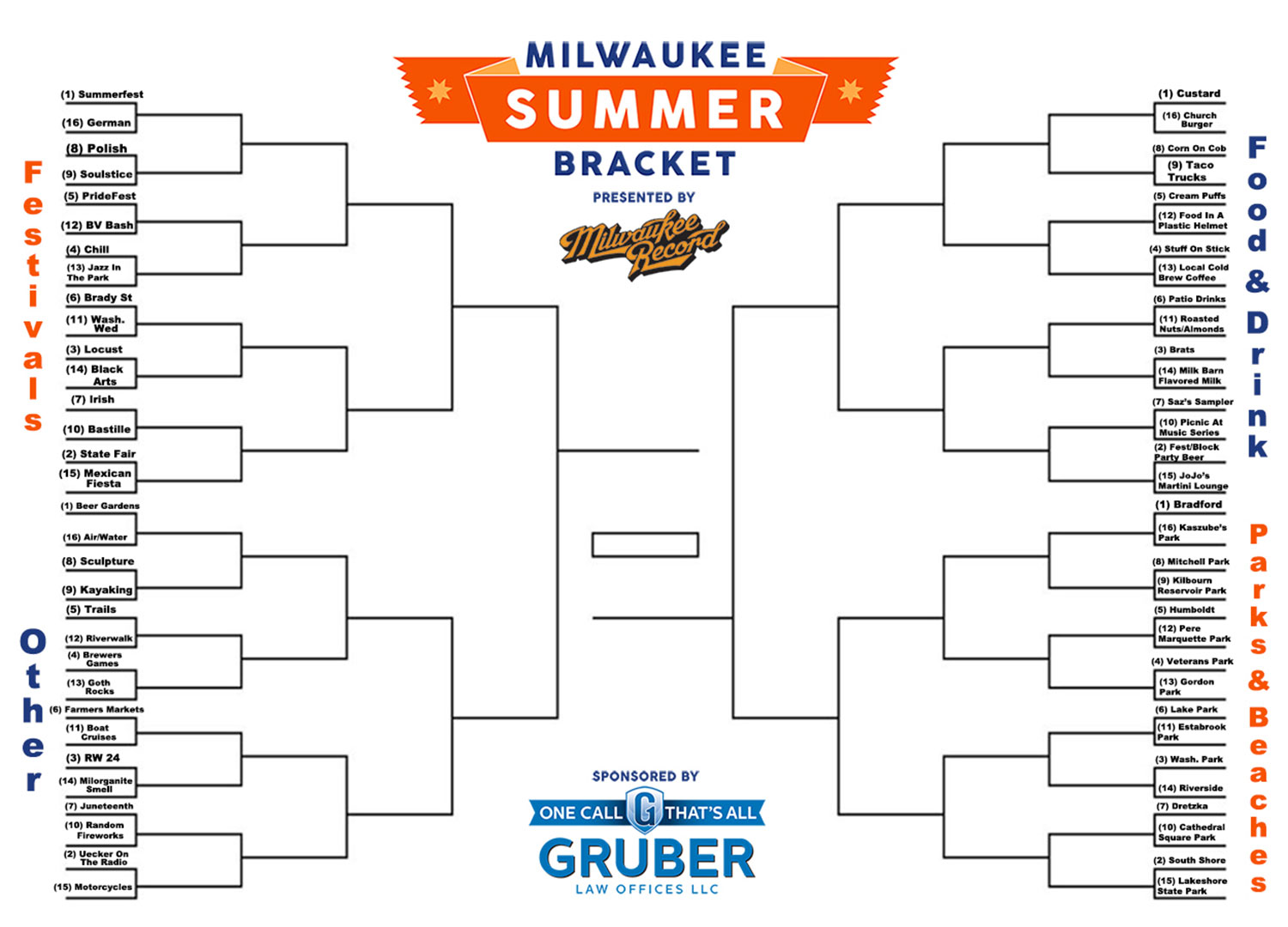 Exclusive articles, podcasts, and more. Support Milwaukee Record on Patreon.
---
RELATED ARTICLES
• Milwaukee Record's 2022 guide to summer festivals, fairs, music series, more