Our weekly Tracklist is brought to you by the 2018 Milwaukee Film Festival.
Over the weekend, many of you probably put on a costume, wore a mask, or took on an unfamiliar persona as you celebrated Halloween. While the majority of us only play dress-up when the holiday rolls around, some folks in and around Milwaukee prefer to keep the cosplay going all year long. Between paid professionals, people who like to occasionally shake things up by taking a more famous form, or a local folk hero who just so happens to kind of look like Wolverine, here are some Wisconsin celebrity impersonators who remain in costume long after Halloween is over.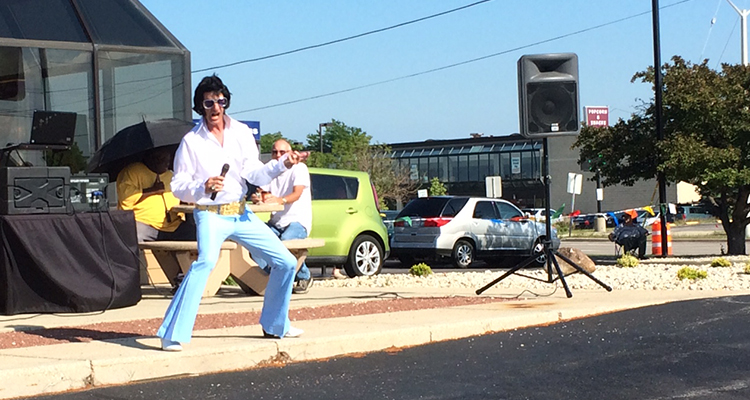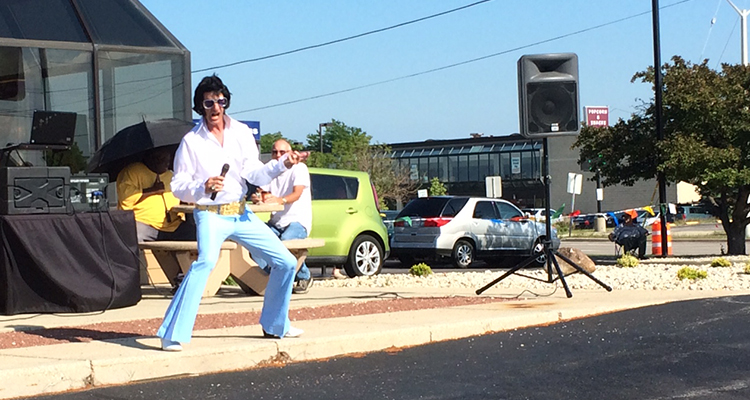 Alan Graveen (Elvis Presley)
Actually, Graveen is just one of many Milwaukee-area Elvis impersonators. Even decades after his death, Presley is still "The King" of celebrities people impersonate in metro Milwaukee. Of those, we're most familiar with Graveen's "Strictly Elvis Show," which we enjoyed at a classic car show in the parking lot of a Hardee's in St. Francis. The Lannon, Wisconsin resident and self-described "Elvis Tribute Artist" has more than 20 years of experience beneath his rhinestone-bedazzled belt. Over that time frame—which, based on appearance alone, seems to be roughly half his life—Graveen has performed at senior events, weddings, corporate events, anniversaries, school dances, graduations, holiday parties, class reunions, birthdays, bar mitzvahs, retirement parties, and (as you already know) car shows. If Graveen is booked, you should have no trouble finding other Elvis impersonators in the area.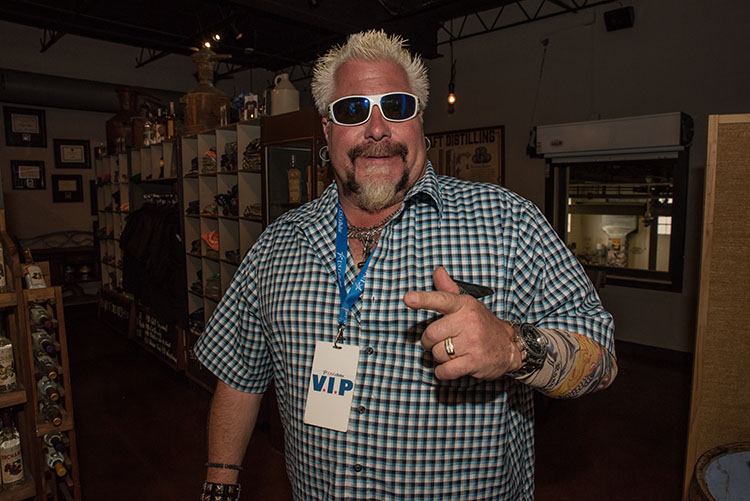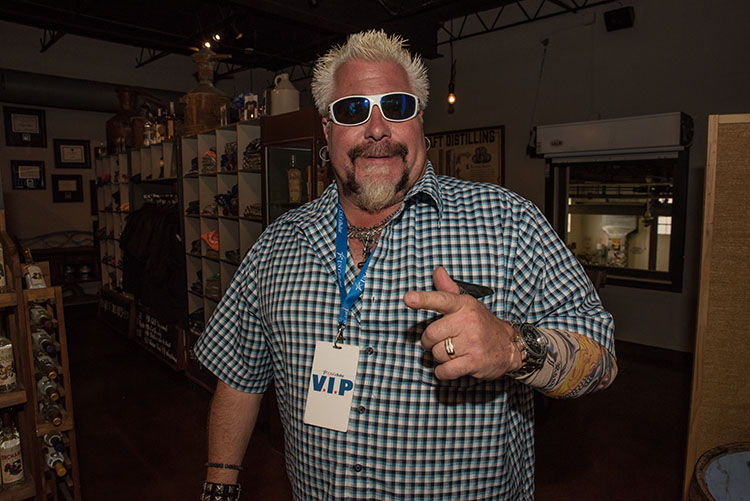 Joe Schonasky (Guy Fieri)
Last month, the Donkey Sauce was all over our face when we published an erroneous account of Food Network personality Guy Fieri dining at a Pewaukee pizza place. While the mistake was inexcusable on our part, the level confidence our sources had, along with the man's striking resemblance to the "Triple D" host caused us to overlook obvious things like, you know, tattoos and whatnot.
As it turns out, the diner was Joe Schonasky. The Sussex resident works in sales and service for a heating company. His already-strong likeness to Fieri was amplified last Halloween, then Schonasky bleached his hair, spiked it up, and donned some accessories (including Fieri's trademark sunglasses worn on the back of his head). Apparently a fan of the response he'd received, he decided to keep the costume going after Halloween. Schonasky started dressing up like Fieri when he went to fairs and festivals (including FieriCon).
Though Schonasky—with his bright spiked hair, his goatee, and his shades—has fooled an entire restaurant of people, numerous festival goers, and at least one publication, it seems as if the Sussex salesperson and self-proclaimed "normal guy" just gets a kick out of being confused for a different Guy from time to time, and bringing a little taste of Flavortown to metro Milwaukee in the process. Learn more about Schonasky here.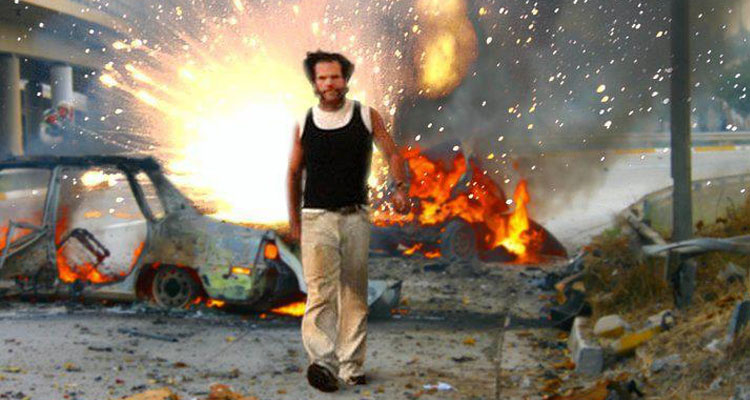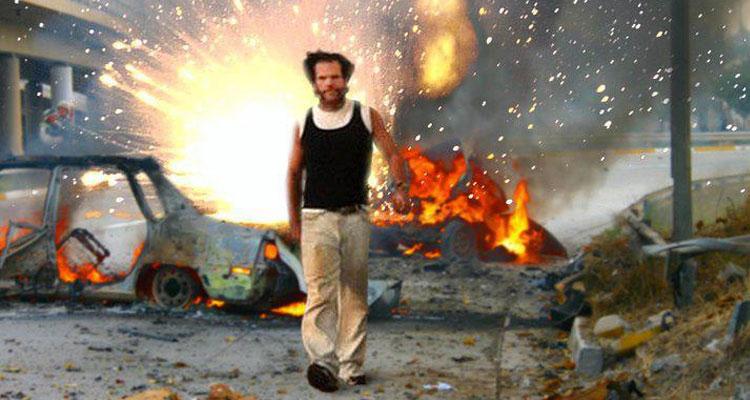 John Hamann (Wolverine/Hugh Jackman)
What can we say about "Milverine" that hasn't already been said by us or various other local/national publications? John Hamann is a construction worker who loves to walk around town, and who bears a slight resemblance to High Jackman's Wolverine. The buff local was initially unaware of his status as a local icon, but has since reluctantly embraced his status as Milwaukee folk hero. He's inspired shirts, art, and (allegedly) jabs from Ryan Reynolds himself. If, by some miracle, you're unaware of Milverine in 2018, this should help get you up to speed.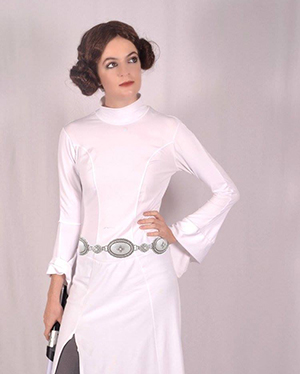 "Princess My Party"
Up in Fond du Lac of all places, there's a specialty service that aims to give kids, grown-ups, and area businesses an opportunity to spend time in the company of royalty. An unorthodox venture called "Princess My Party" lets you rent a princess impersonator (with all the expected Disney and fairy tale lookalikes) for your party or function. Depending on the type of impersonator and the length of the visit, rates range from less than $100, all the way up to around $300.
In addition to princess impersonators, Princess My Party offers the chance to book superheros, other types of royalty, video games characters, mascots, trolls and Santa Claus. With many impersonators willing to travel up to 90 miles for events, it's possible to Princess Your Party in Milwaukee.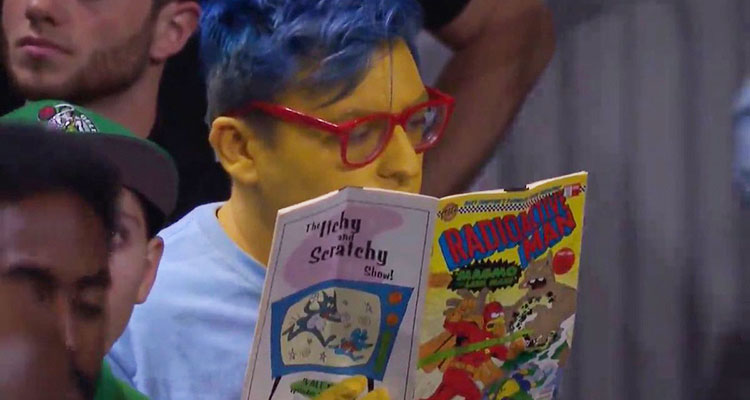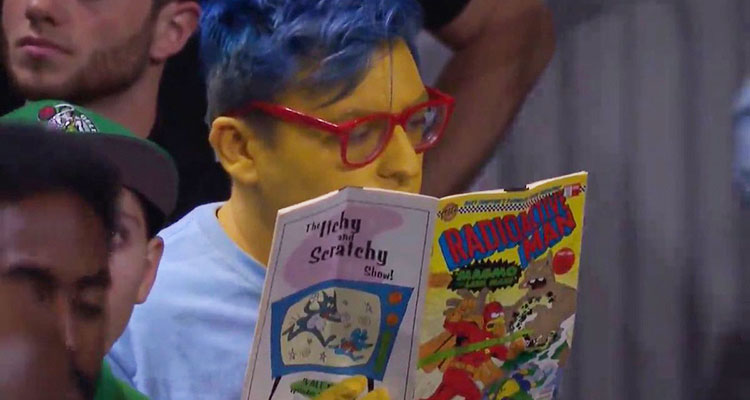 Ryan Fox (Milhouse Van Houten)
Last year, the Milwaukee Bucks' one-game "Return To The Mecca" was highlighted by someone dressed like the oh-so-quotable Simpsons character Milhouse Van Houten reading a copy of Radioactive Man while occupying a prime seat in the arena. Social media went crazy, and people were left to wonder what brave, strange soul painted his face for the occasion.
It turns out the blue-haired, red-spectacled, and gold-skinned fan was none other than Ryan Fox, a Milwaukee filmmaker whose works include "The World's Longest Mannequin Challenge," The Life And Times Of Thomas Thumb Jr. (a short where the titular character has a "giant fuckin' thumb for a head"), and the Adult Swim-featured R.P.M. 2. Fox says he went to the game dressed like Milhouse "for the hell of it, really." He's a self-described lifelong Bucks fan who knew he had to splurge on the "once in a lifetime experience" to watch his favorite team from the front row of the Mecca. He's repeated the stunt at least once more, but the eccentric sports fan is already onto his next scheme. We can't wait to see what he's cooked up. (Read more info on Fox and the Milhouse stunt here.)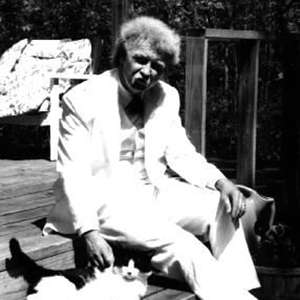 Tom Gilding (Mark Twain)
In trying and uncertain societal times like these, the insight, perspective, and commentary of Mark Twain would surely come in handy about now. Unfortunately, that's not possible. However, a Burlington man is keeping the spirit of the famous and influential author alive through the art of impersonation.
Tom Gilding is an author, riverboat pilot, and teacher who's known to tease up his hair, don a white suit, and take on the persona of Twain himself. Working under the name "Mark Twain Entertainment," Gilding services can be had for as low as $400, all the way up to $1,000. One has to wonder what humorous musing Twain would have about someone making upwards of a grand to took like him.
BONUS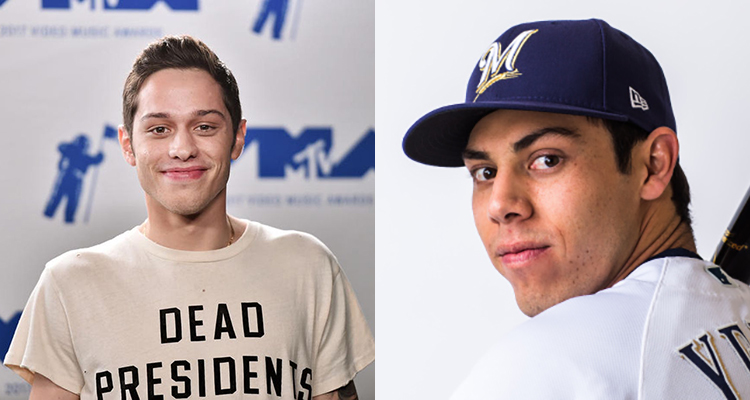 Christian Yelich (Pete Davidson)
Kind of.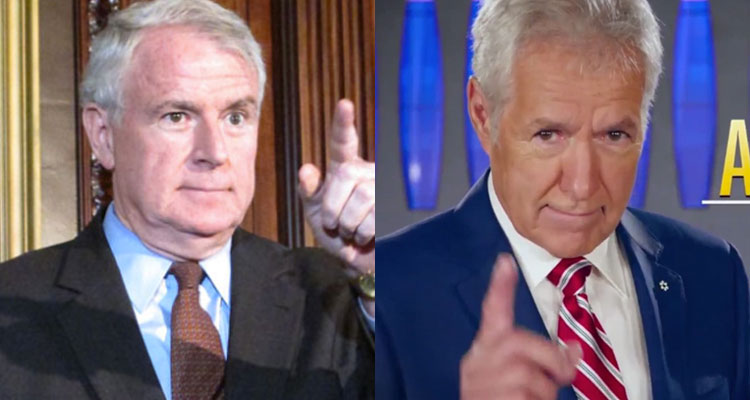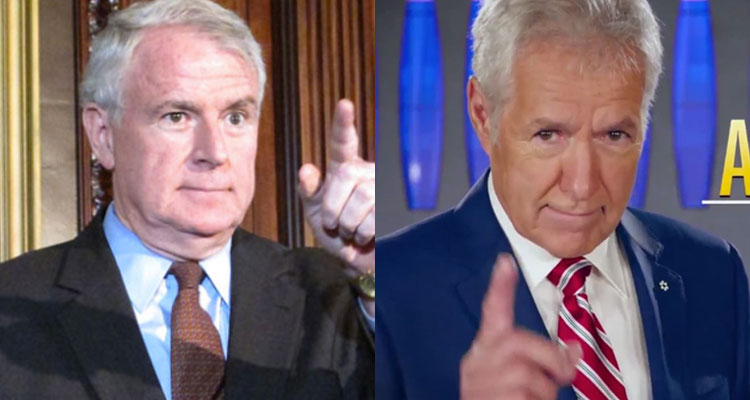 Mayor Tom Barrett (Alex Trebek)
Yeah, we don't really see it either.
Gabriel Sanchez (Prince)