Caleb Westphal hasn't missed a Friday fish fry since 2013. Follow along with his record-in-the-making here.
By the afternoon of Friday #199, my stomach was feeling a little uneasy, and I made myself some lemon ginger tea. There's always a latent fear, now more than ever, that one of these Fridays the whole house of cards will come crashing down and the party will be over. I'm not going down without a fight, though. If I ever find myself in the unfortunate circumstance of being in a hospital on a Friday, I'm ordering their fish fry. And if they say I can't eat it, I'm going to have someone smuggle one in, or I'm breaking out into the streets in my hospital gown. If I can't eat, or move at all, I'm going to have someone switch the IV bag to clam chowder. Luckily, I rallied on Friday. The hospital scenario remains nothing but an emergency plan, but I'm prepared.
There are plenty of places around Milwaukee that have fish frys and call themselves "Inns". By my count I've gone to eight of them, including the Range Line Inn last week. When it came time to figure out a place this week, I decided to find an Inn I hadn't been to, and ended up at the Valley Inn (4000 W. Clybourn St., 414-344-1158).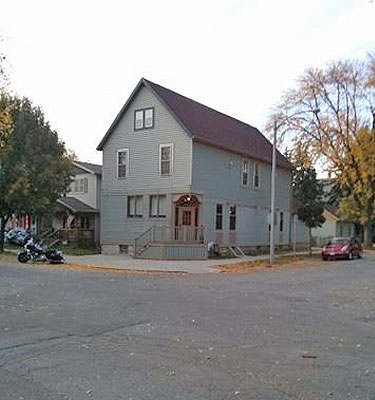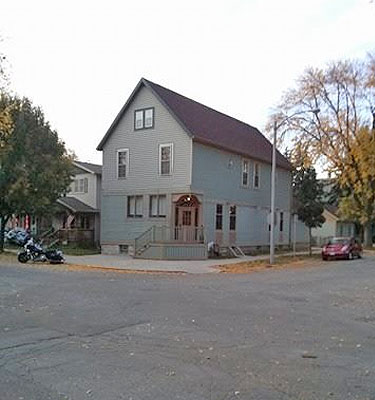 The Valley Inn is located in the oft-driven-past neighborhood of Pigsville— also known as The Valley—which is in the Menomonee Valley, tucked under the Wisconsin Avenue viaduct, situated between two Milwaukee institutions: Miller Park and Miller Brewing Company. In the late 19th century, many immigrants came to Pigsville to build box cars for the Milwaukee Road. Many businesses sprang up, but the Valley Inn is the last remaining one of a time gone by. If one doesn't look carefully, they would not only miss the neighborhood, but the Valley Inn itself, which gives no indication of its existence besides its name being unobtrusively displayed over its front door. The building has housed a bar of some variety for well over a century, and has been in the same family since 1959.
In 1956, Joseph Huterer, a foundry worker, stopped in the building, and was shot when two men came in to rob the place. This left him unable to work in the foundry, so he did the most natural thing: he opened a bar in the area, on Vliet Street. When the building he got shot in became available in 1959, he and his wife Mary opened Huterer's Hut there, and moved their family upstairs. How is that for making something good out of a bad situation? It has remained in the family since, and the name was eventually changed to the Valley Inn.
As I entered the establishment, I took a seat at the bar, a few stools away from a guy who was eating a fish fry. The rest of the building was filled with tables for diners, which were pretty empty at first, but filled up over the course of my time there. I may not have been paying attention to every meal coming out of the kitchen, but every one that I saw was a fish fry. I ordered an Old Fashioned, which was not muddled with cherries or oranges, but did have a sugar cube as a base. The clam chowder had the flavor and texture of Campbell's Chunky Soup—which maybe it was—and there was nothing too original about it.

 As I ordered perch at last week's Inn, I did so again here. I was brought four pieces that were uniform in shape, had a light and crisp breading, and were very good. The potato pancakes most likely weren't homemade, and had a bit of a greasiness to them, but were still good. The coleslaw was a flavorful creamy slaw, and the rye bread was thick and buttered, but a little dry.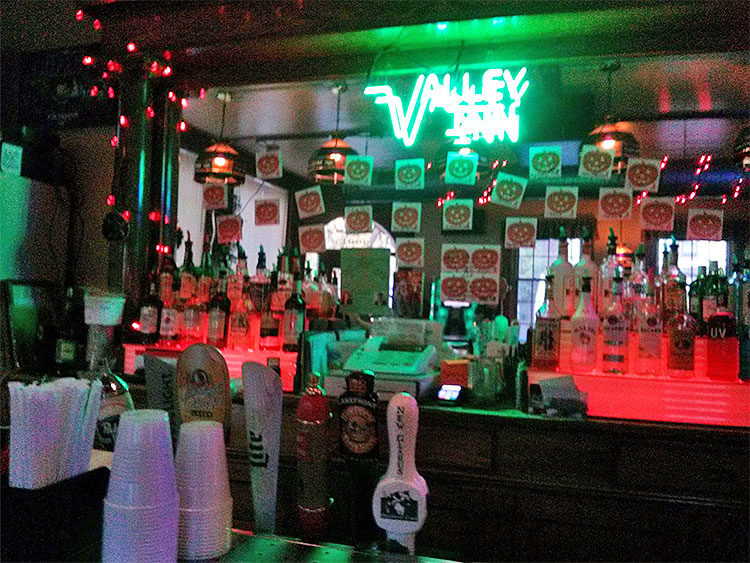 Corner neighborhood bars are an integral part of our communities, and we need to frequent them—for fish or otherwise— or they will disappear. The Valley Inn is a testament to their importance; it has stood as a cornerstone of a community throughout generations. As I was about to leave I looked to the left and saw that the guy who was eating fish when I got there was still eating fish. I thought to myself that maybe he just sits there and eats fish for eternity, as to say, "As long as I sit here, this place will never disappear." Keep holding down the fort, sir, and help us save our historic family and community institutions.
Rating: Very good perch; flavorful coleslaw; average potato pancakes; unimpressive clam chowder; historic building and establishment in a small Milwaukee neighborhood. 3 out of 5 stars.