UPDATE/CORRECTION: Welp, this is embarrassing! With numerous readers challenging the original claim made in this post, we did some digging and can now say with certainty that Guy Fieri was not at Doc's Dry Doc last night. Despite our source's insistence "that was 100 percent him" based on likeness, voice, and behavior, we've learned the man the restaurant mistook to be Fieri is actually Joseph Schonasky, an extremely convincing Fieri lookalike who lives in Sussex. We reached out to Schonasky, who confirmed this.
Milwaukee Record regrets this error…as much as a publication can possibly regret a mistake made in an article about Guy Fieri eating at a Pewaukee pizzeria. The entirely-inaccurate original post is preserved below.
•••
Back on August 25, Walker's Point was temporarily transformed into Flavortown when a bar crawl and cosplay event called FieriCon came to the neighborhood. Though he wasn't present at the quirky event that was organized in his honor, the real life Guy Fieri made his way to the region this weekend for some reason.
Saturday night, exactly two weeks after a seemingly-successful FieriCon, the polarizing Food Network personality was spotted at a Pewaukee pizza place called Doc's Dry Dock. According to a reader who dined there last night, the Ambassador of Flavortown stopped by the lakefront restaurant shortly after 7 p.m. Apparently, he came in with friends and wasn't filming anything. We're told that after finishing his meal, paying the bill, and having a cordial exchange with staff, Fieri left as quietly and unexpectedly as he arrived.
Before Fieri left, a reader snapped a few photos. No Cole Hamels side-by-side necessary: we've been assured "that was 100 percent him."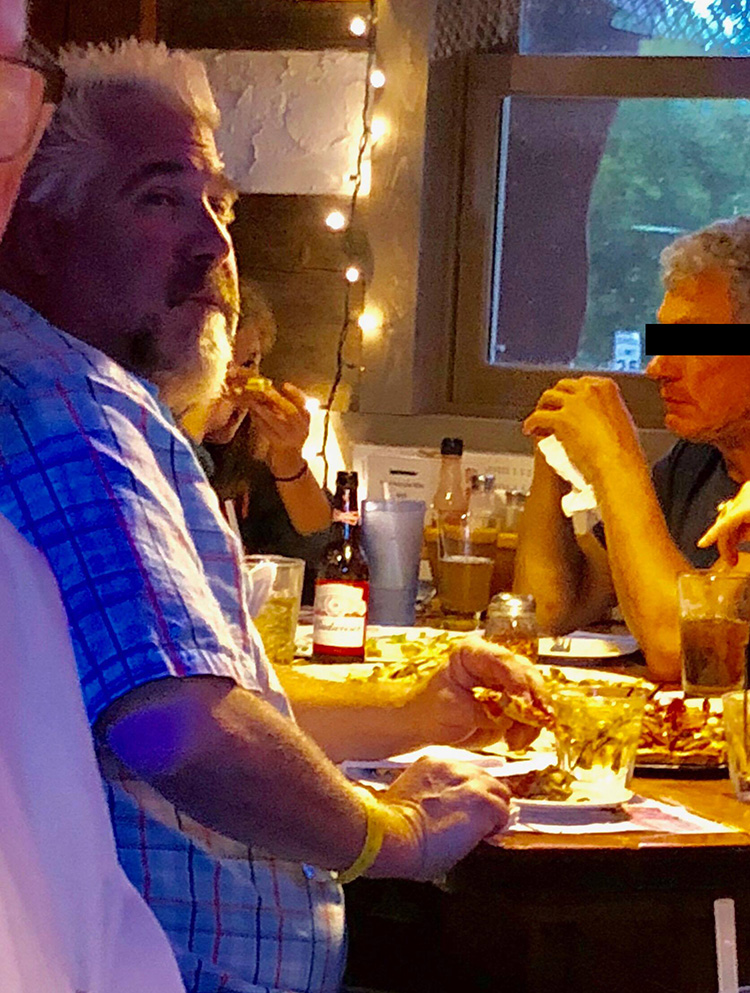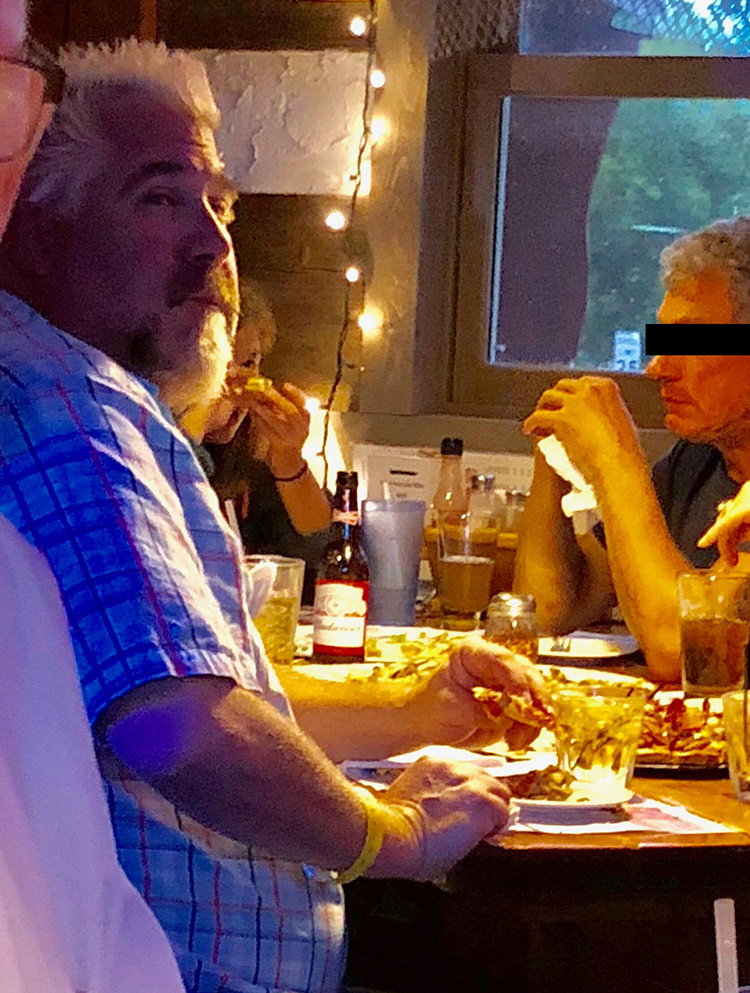 If the above likeness isn't enough to convince you, trust that no other human wears their sunglasses like this.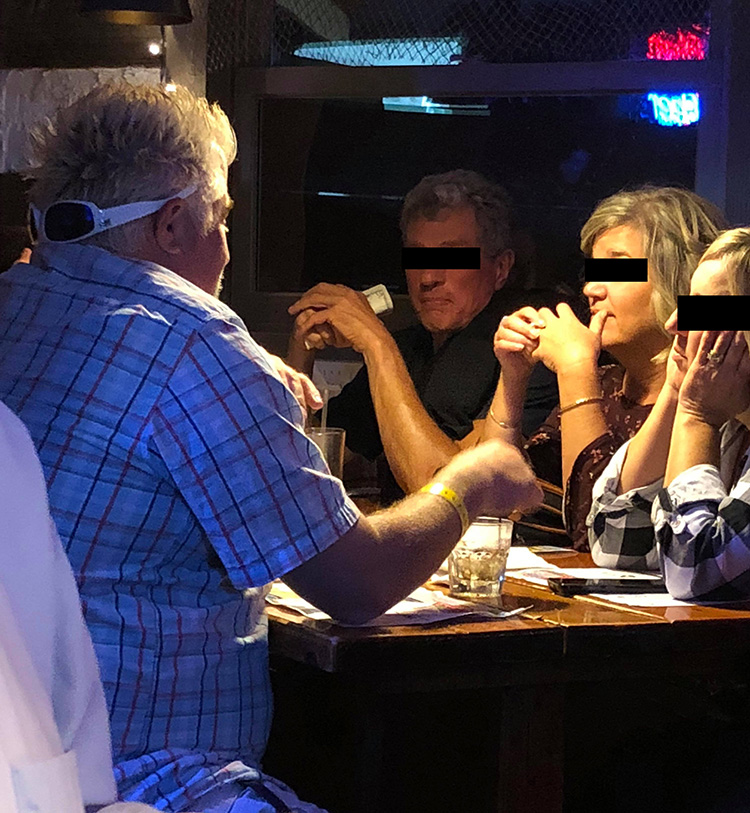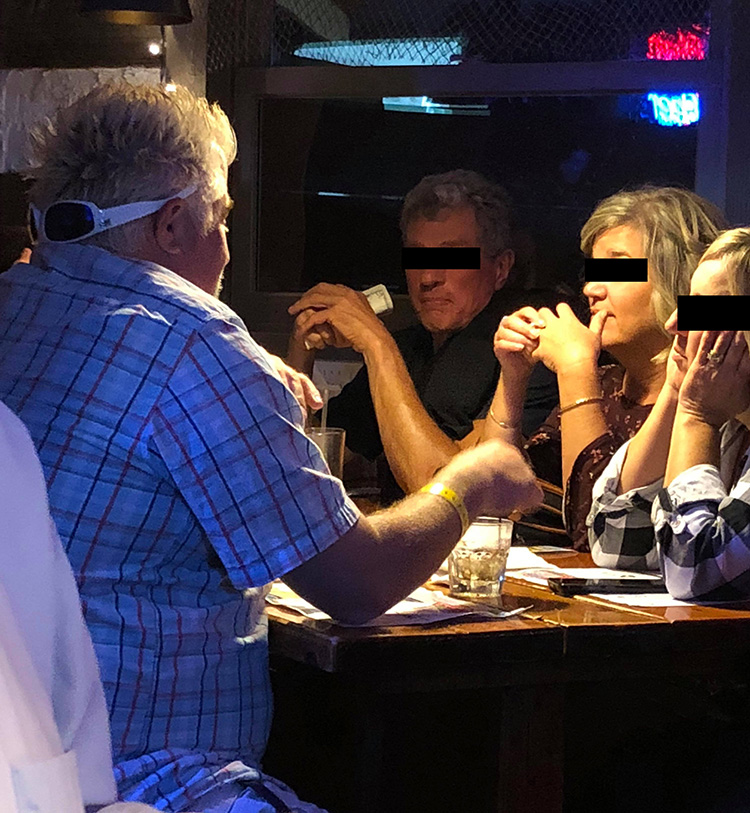 Why was Guy Fieri in Pewaukee? We don't know. Was his meal at Doc's "off the chain?" Again, we have no idea. Did this need to be written? Absolutely not. But who are we to deny metro Milwaukee the sweet Fieri-related coverage you so crave? [h/t – Amy and Steve]