Happy Thanksgiving! Whether or not you decide to celebrate this polarizing holiday today, we figured it would at the very least be a good time to focus on some of the things we appreciate about being a fan of the Green Bay Packers in the year 2021. As you might have gathered, this year has been different compared to most other seasons for some pretty discouraging reasons.
Even with all the drama, disappointment, and costly injuries that have occurred to this point, the green and gold are still near the top of the NFC and primed for another division title. Since you found us in a gracious mood, here are some Packers things we're thankful for this season.
David Bakhtiari is coming back soon (probably)
It's been quite some time since Green Bay's All-Universe tackle has been on the field and, with recent reports of him having his knee scoped, the wait will be a little bit longer than expected. Still, it's looking likely that David Bakhtiari will rejoin the roster sometime in December, just in time for a late-season push and a playoff run. We're also thankful for the versatility and level of performance Elgton Jenkins showed when he stepped up mightily in 69's absence before his own season-ending injury this month.
Davante Adams
That's all we need to say, right? Adams rules.
The emergence of De'Vondre Campbell
In his sixth season, the former Cardinals and Falcons linebacker is putting together a career year. His 95 total tackles is good for the team lead (Adrian Amos is second with 63 total tackles), and he's added two interceptions, a pair of forced fumbles, and a sack to the mix.
A seemingly endless collection of pass-caching tight ends
After so many barren years at the position, Green Bay seems to finally be flush talented tight ends. Robert Tonyan came out of relative obscurity to have a great season last year. When he sustained a season-ending injury, second-year player Josiah Deguara stepped in and made his presence known with a touchdown last weekend. And Marcedes Lewis has been the glue that holds it all together with his blocking prowess, sure hands, and veteran presence.
AJ Dillon's left leg
Is that leg called "Quadzilla" or is it "The Quadfather"? We forget. Either way, it's huge.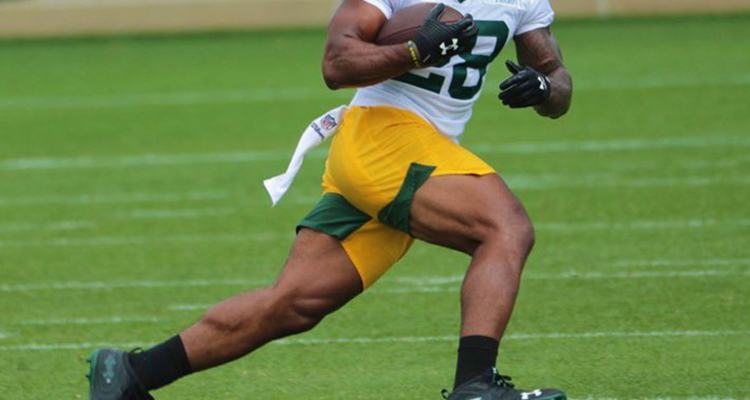 AJ Dillon's right leg
What good is one massive leg without another one on the other side to balance it out? The "Mayor Of Door County" and his otherworldly getaway sticks have proven to be an important part of Green Bay's offense this season. It was hard to say goodbye to Jamaal Williams, but the one-two punch of Aaron Jones—who was playing well before his knee sprain—and Dillon has made the loss easier to handle.
Getting to watch games together again
Following a 2020 season in which many of us didn't leave the house to watch games, we've developed a newfound appreciation for the communal aspect of watching the Packers with other people. The experience of experience the ups and downs with strangers, taking down touchdown shots, and watching bands play our Halftime Show concert series has meant a little more this year after seeing what life was like without the fall and winter ritual.
Equinimeous St. Brown being elevated to the active roster
Not only has the receiver made some big catches in recent weeks, his name is super fun to say. Try it!
The NFC North is so bad
Yes, the Vikings beat the Packers last week and they're "in the hunt" for one of the league's, like, 46 playoff spots, but beyond the minor threat of a Minnesota upset, it's looking like a cakewalk for Green Bay to lock up the division by Christmas and prep for a playoff run.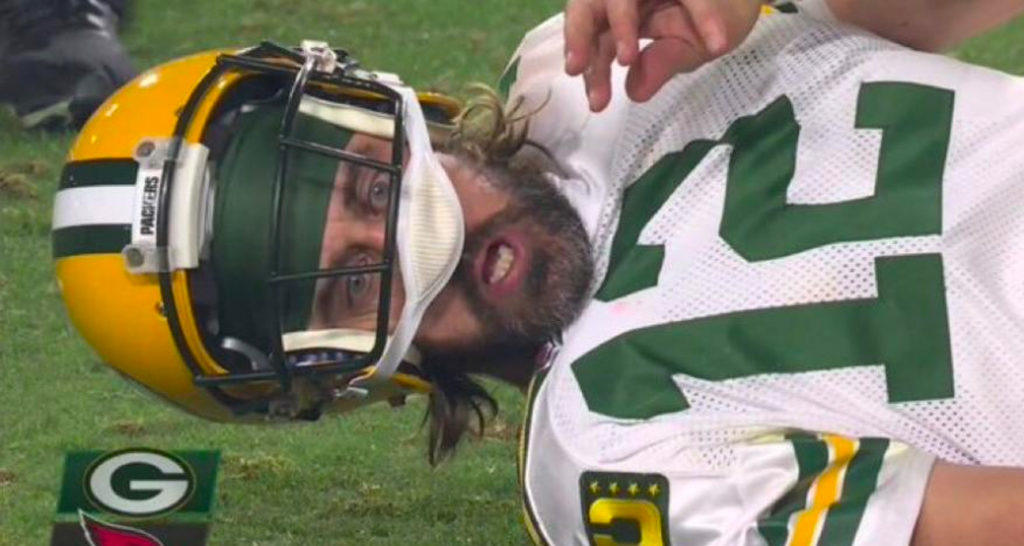 The Aaron Rodgers saga is going to end soon
Either Green Bay wins it all and—unless the unfamiliar experience of receiving some well-deserved criticism prompts him to retire at season's end—he sticks around for another year or two before calling it a career, or the Packers fall short once again and he's traded for a ton of picks. Either way, the offseason drama, the dated Halloween costumes, and the increasingly dumb interviews, and State Farm ads will be out of sight and out of mind soon enough. It's been a fun and amazing ride with Rodgers at the helm, but we're ready to see what's next and, more importantly, to fully enjoy Packers football again.