With hundreds of bands playing on 10 stages (plus a bunch of small side stages) over the course of nine days, Summerfest's claim of being "The World's Largest Music Festival" seems to be accurate. That's no secret to anyone who lives in Milwaukee or, really, anywhere in the Midwest. However, nowhere near as many people know that for roughly 40 years, Summerfest also used to double as one hell of a comedy festival.
Even when ignoring George Carlin's infamous 1972 Summerfest arrest after performing his "Seven Words You Can Never Say On Television" routine, The Big Gig annually offered up an impressive list of comedians who performed on the grounds. Yet the fest's rich comedic past seems to be largely forgotten. Much of that Summerfest stand-up was thanks to David "Punky" Wastak.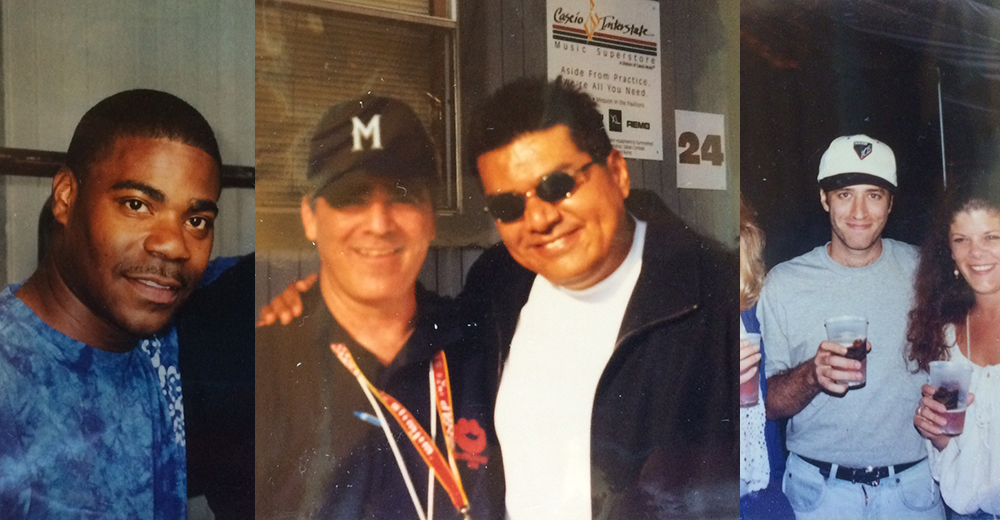 As the longtime stage manager of Summerfest's so-called "Comedy Stage," Punky booked an astounding list of comics, such as Jon Stewart, Dave Chappelle, Tracy Morgan, Jay Leno, Louie Anderson, Drew Carey, Billy Crystal, Dana Carvey, Paula Poundstone, George Lopez, Frank Caliendo, Emo Philips, Lewis Black, and Bobcat Goldthwait.
In the early 2000s, the laughs began to die down as the stand-up presence at Summerfest ground to a halt, which spelled Punky's departure. I had an opportunity to speak with Mr. Wastak about that prosperous epoch of Summerfest comedy that long-predates both my move to Milwaukee and my time attending The Big Gig. I recall him having a ton of interesting stories and humorous anecdotes from his Comedy Stage tenure, and I was humbled that he took the time to tell me those tales about an extinct and under-publicized stage that managed to brings laughs to a festival known for music.
Since that afternoon I spent with Wastak, six years have passed, I've written thousands of other articles, I've recorded hundreds of other interviews, and I've found myself—once a voracious consumer of all things stand-up, sketch, and improv—gradually backing away from comedy as the planet quickly became a decidedly less funny/more tragic place to exist. I still make it out to see comedy from time to time though, and one recent stand-up show helped to remind me of Punky, of the Comedy Stage, and of the time that music and stand-up somehow managed to clumsily exist in tandem at Summerfest.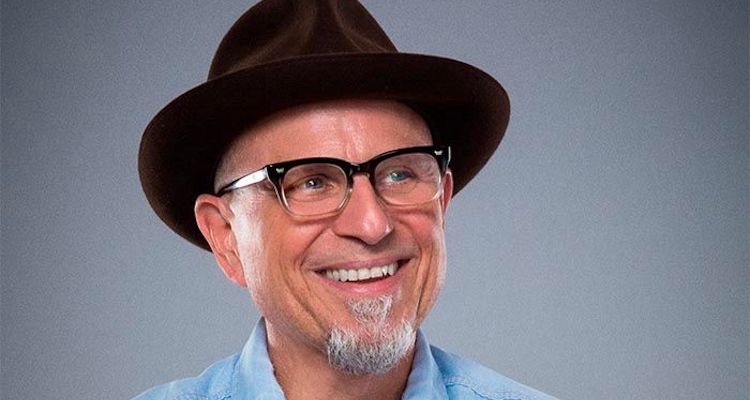 Back in April, I saw the aforementioned Bobcat Goldthwait at The Laughing Tap. During that show (the second set in a five-show run he did at the Walker's Point club that weekend), the legendary comedian, writer/director, actor, and celebrated subculture figure delighted an intimate audience of about 80 people with a loose "performance" chock full of tales from his vast, varied, and incomparably crazy career that spans 40 years. There didn't seem to be any organization. Based on what people I know who saw other shows told me, there wasn't much repeated between gigs. It was amazing.
Thanks to my own "career" as a "professional writer," I've been very fortunate to be able to see dozens upon dozens upon dozens of stand-up shows in rooms of all sizes with comedians of all calibers, and I can declare with absolutely confidence that Bobcat's Friday night early show at The Laughing Tap back in April was a top-10 comedy show for me. However, something Bobcat shared during that unforgettable event made me jealous about NOT seeing a different performance of his.
In the late 1980s and early-'90s, Goldthwait was apparently something of a regular at Summerfest's Comedy Stage. That timeframe was squarely between comedy booms and during a stint of rampant comedy club closures, so a daytime show at Summerfest probably seemed appealing to many-a-comedian. During one of those shows, as he explained in his anecdote a few months back, Punky warned Bobcat not to swear on stage (because another comedian broke the rule the previous day). So instead of risking banishment by lacing into an allegedly hammered heckler who was repeatedly asking Goldthwait for his hat, Bobcat offered a simple trade: his hat for the drunk guy's clothes. According to Bobcat, the man agreed and proceeded to take it all off…boxers and all.
To be honest, I don't know if this happened at the 1992 edition of Summerfest. For some reason, Summerfest doesn't have any info about the naked guy at the Comedy Stage listed on its website. Even if this wasn't the one, Summerfest '92 featured Bobcat Goldthwait, Tom Green, and Pauly Shore. Music-wise this year featured Ringo Starr, Metallica, Peter Frampton, Paula Abdul, Chicago, The Four Tops, John Mellencamp, Chubby Checker, Jimmy Buffett, and Michael Bolton. Oh, and Steve Miller Band and BoDeans both played too (some things never change!).
While incidents like the nude man with Bobcat Goldthwait's hat probably helped usher in the end of the Comedy Stage with good reason, it would've been something to witness just some of the debauchery and oddity this long-gone performance area (which is now home to JoJo's Martini Lounge) likely offered on a year-to-year basis. Yeah, recent main stage headliner-level bookings like Lewis Black and Dave Chappelle happen from time to time, but it's just not the same. Take me back to Summerfest 1992.