According to a Monday-night social media post, Italian restaurant Tavolino, located at 2315 N. Murray Ave. on Milwaukee's east side, has closed.
"It is with a heavy heart that I have to announce that Tavolino will be closed until further notice," reads the post.
Comments on the post have since been set to "limited who can comment on this post." Click to find out why!
On his personal Facebook page, Tavolino owner Peter Dietrich says: "This has been the single hardest day of My Life. There will be another post with more details."
That post with more details hadn't arrived by Tuesday night. Meanwhile, WISN 12 reported Tuesday night that many former Tavolino employees haven't received paychecks owed to them—and they aren't sure when or if those paychecks will arrive.
In a text message sent to former employees, Dietrich says:
As for paychecks, I know you're all waiting for them and I know you need them to live. I'll be transparent and tell you I don't have an answer at this moment. There were funds unexpectedly taken from the business I was relying on to pay you. I can tell you, I will pay you as soon as possible. I'm currently trying to determine how much I can pay each of you and will communicate that to you this week.
Urban Milwaukee makes this note: "The Wisconsin Department of Revenue's public list of delinquent taxpayers lists DP Hospitality Group LLC, an entity of Dietrich, as owing $20,772. Since the beginning of 2022, the Department of Revenue has filed 18 claims against the group."
Tavolino opened it 2020, replacing Divino Wine & Dine. It occupies the spot between Izzy Hops Swig & Nosh and Kawa Ramen and Sushi. A fire broke out at the latter in June 2023, temporarily closing all three businesses. Tavolino and Izzy Hops reopened in August, while Kawa has temporarily relocated to nearby Crossroads Collective.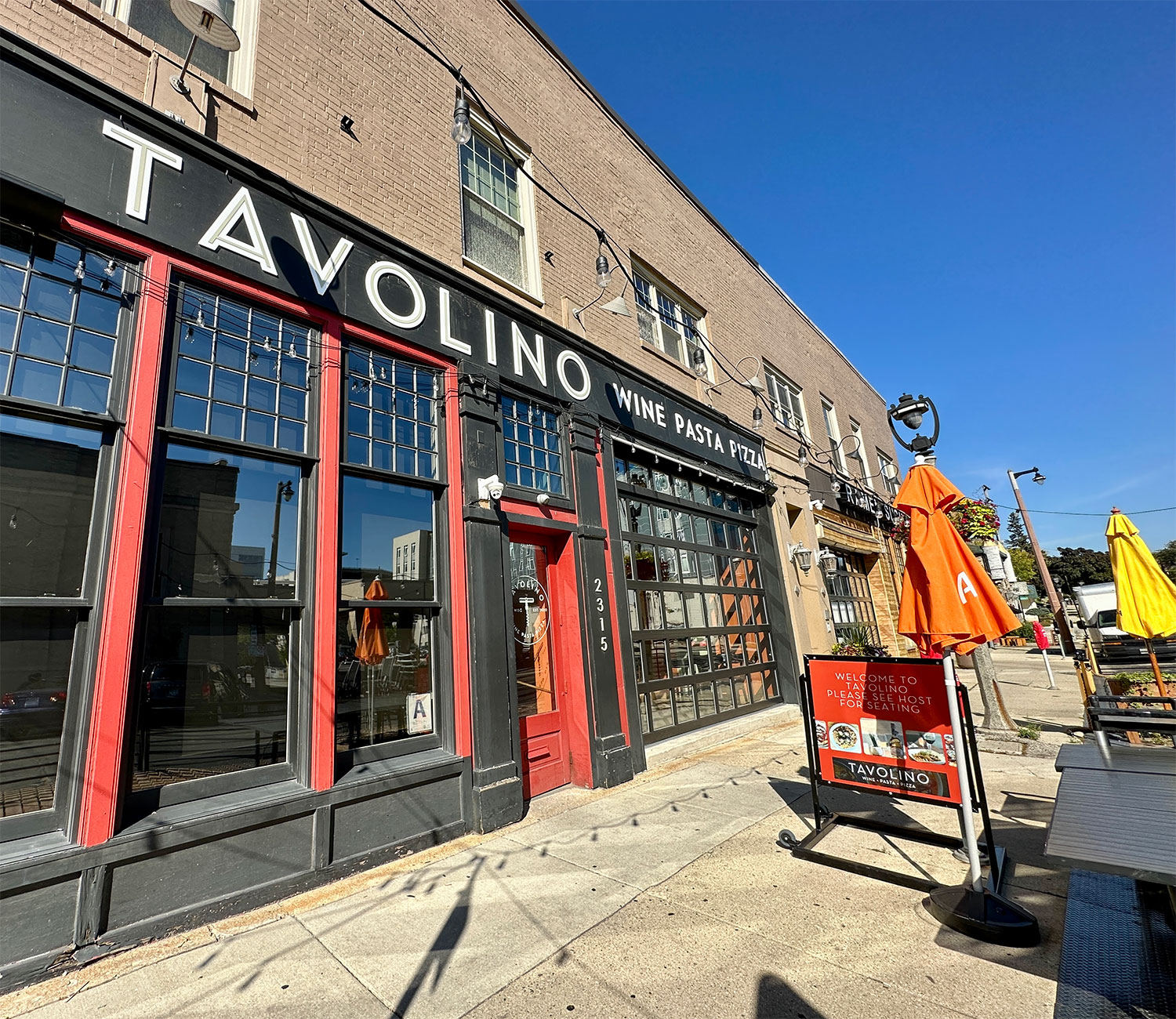 Want more Milwaukee Record? Subscribe to our free weekly newsletter and/or support us on Patreon.