SafeHouse doesn't mess around. The iconic Milwaukee bar, restaurant, and tourist destination has thrived for decades on account of its commitment to its spy theme, which is exhibited through secret exits, code words, a fake address, and various other whimsical amenities. Through the years, the downtown staple has also upped the ante for guests with a few gigantic drinks and a bottomless mimosa brunch. Now, SafeHouse is taking things to even bigger and beefier levels (albeit for a limited time) by bringing a burger challenge to its Milwaukee location.
Every Tuesday in the month of January, SafeHouse will allow particularly hungry spies the opportunity to take part in the "OOMG Burger Challenge." The daunting eating challenge was introduced at SafeHouse's Chicago location a few months after it opened in 2017, but has never been offered in the flagship Milwaukee location until now.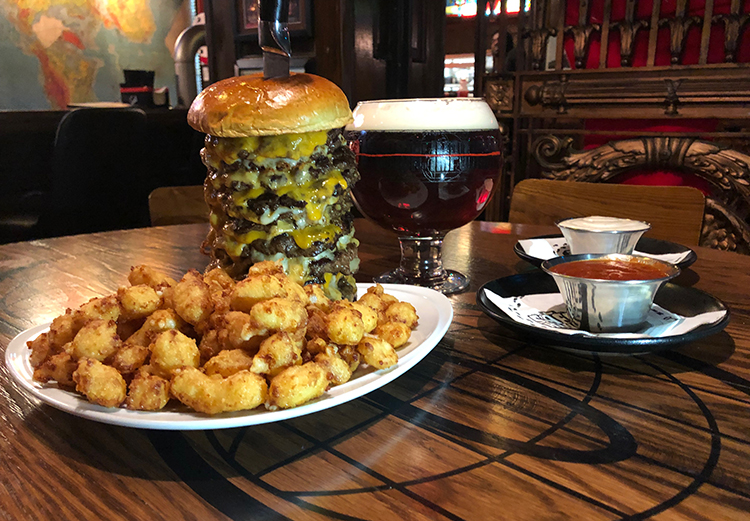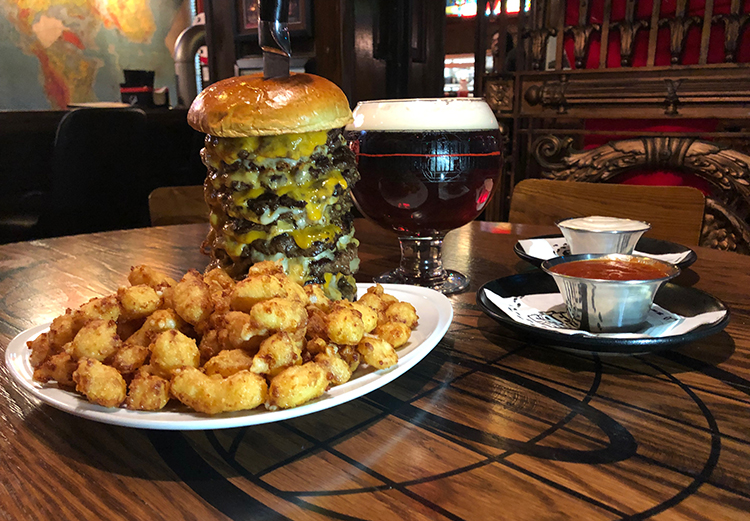 The OOMG Burger Challenge consists of a 15-patty burger that's topped with 15 slices of cheese—five slices of American, five slices of pepper jack, and five slices of cheddar—that are heaped high between two pieces of buttered brioche bun. But there's more! The burger is accompanied by one pound of hand-breaded white cheddar cheese curds and dipping sauces. Last but not least, competitors must also finish a 60-ounce vessel of "Code Beer"—an amber lager that's brewed for SafeHouse by Leinenkugel's—as part of the challenge. Not even including the beer, the estimated weight of the burger and curds exceeds 4.5 pounds.
The whole shebang costs $50, but is on the house if a participant is able to complete the mission in an hour or less. Beyond the free food, successful missions also include a SafeHouse shirt, a 60-ounce "Mission Impossible" chalice, and the chance to be immortalized with a picture on SafeHouse's social media accounts.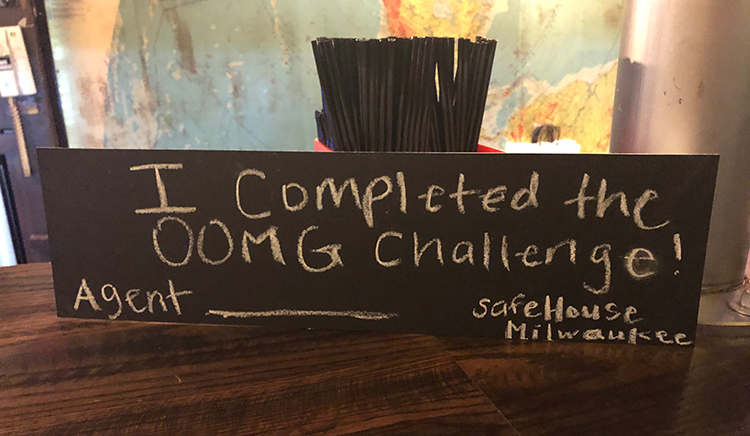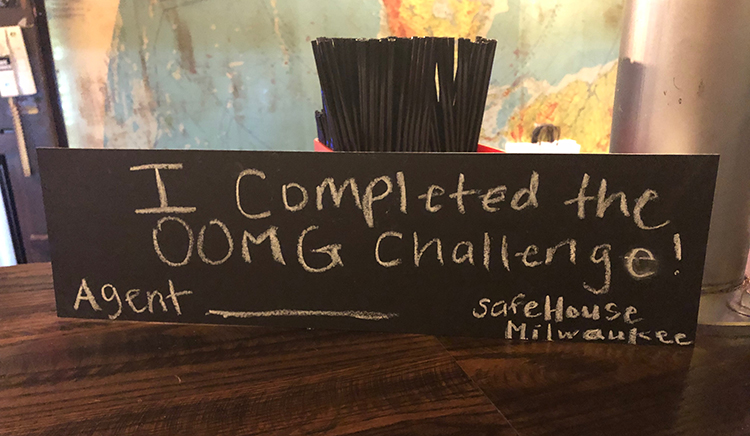 We repeat: the OOMG Burger Challenge will only be offered in Milwaukee ON TUESDAYS this month (January 7th, 14th, 21st, 28th). It can be ordered any time between 11 a.m. and 10 p.m. on those dates. We're told "reservations are recommended for this mission." Be warned that because of the prep time and the sheer size of this order, guests should expect to wait at least 20 minutes to receive their OOMG Burger Challenge order. Participants must also sign a liability waiver to take part in the challenge. Those who'd like to share the OOMG Burger package may order it, but cannot take part in the competition.
If your New Year's resolution is already shot or you're just looking to make meaty Milwaukee history, see if you have the guts to attempt the OOMG Burger Challenge at SafeHouse this month.