Though Labor Day weekend unofficially signals the end of summer, that doesn't mean the fun has to stop. The weather is still prime for patio lounging, there are some festivals left to enjoy, and there are still plenty of excuses to drink during the late morning and early afternoon hours. As the city prepares for a long holiday weekend, we figured there was no better time to give you a useful and boozeful guide to finding bottomless mimosa specials in Milwaukee. Cheers!
Casablanca
Monday through Friday, Casablanca offers an awesome and vegetarian-friendly lunch buffet for $9.95 ($12.95 at its Brookfield location) from 11 a.m. to 3 p.m. When the weekend hits, though, the longstanding Middle Eastern eatery adds more food items and a bottomless mimosa component to its all-you-can-eat brunch buffet. Sure, the price climbs to $19.95 (at both restaurants), but you have the power to make this a great deal for yourself if you eat and drink enough. We believe in you.
Crafty Cow (and Hot Head Fried Chicken)
Who says brunch is just for the weekend? Not Crafty Cow, that's for sure. Sure, they offer a bottomless mimosa special from 11 a.m. to 3 p.m. on Saturdays and Sundays. But every Monday, the Bay View burger joint—and the adjoining Hot Head Fried Chicken—also offers a bottomless mimosa special that lasts all day long. Better yet, you can choose from flavors like classic, blood orange, grapefruit, pineapple, passion fruit, and blackberry as you enjoy the restaurant's day-long brunch menu.
Garage
With an impressive beer list, a killer patio, nice happy hour specials, and an all-around great menu, it's not hard to love Garage. If you need another reason to stop by the East Side staple, patrons can take advantage of a $15 bottomless mimosa special every Saturday and Sunday during its brunch service.
Glass + Griddle
Connected to the new, drastically improved Milwaukee Brewing Company digs is a restaurant called Glass + Griddle. The young Brewery District bar and eatery. Beyond offering customers access to on-site accoutrements like The Rooftop MKE, Glass + Griddle also sets itself apart through great weekly specials. In addition to specials like $5 burgers (Monday), three tacos for $7 (Tuesday), $1 oysters (Friday), and half off snacks (happy hour, Monday through Thursday), Glass + Griddle also hosts a "Bottomless Brunch" every Saturday and Sunday that gives thirsty patrons the chance to enjoy a 90-minute block of unlimited mimosas, beermosas made with MKE Brewing beers, and MKE's Mimosa Ale for $25.
Hamburger Mary's
As if drag shows at Hamburger Mary's weren't already fun enough, weekends give customers the opportunity to enjoy a drag shows with a side of brunch buffet and, yes, bottomless mimosas. Divas Brunch takes place every Sunday from 11 a.m. to 12:30 p.m., with two drag shows (at 11 a.m. and 1 p.m.).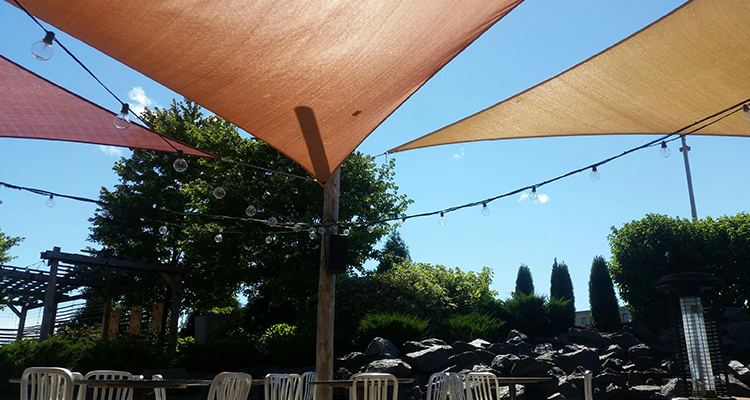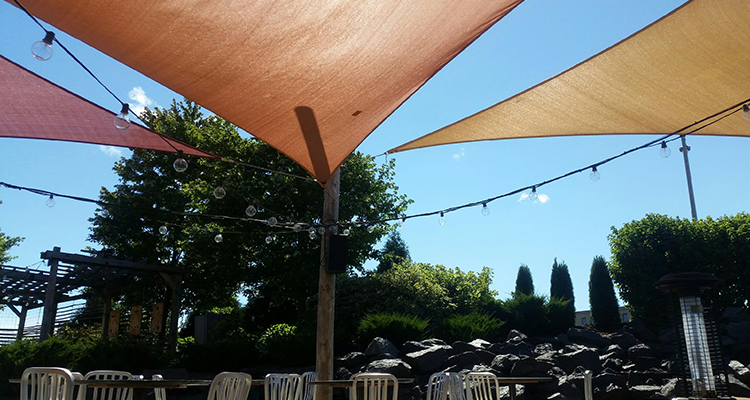 Iron Horse Hotel
In addition to being an incredibly nice place to stay, Iron Horse Hotel also doesn't mess around when it comes to the realms of food and drink. It has a full-fledged bar, as well as some in-hotel restaurants (including the new Smyth). On Saturdays and Sundays, Iron Horse offers brunch service from 10 a.m. to 2 p.m. During that span, bottomless mimosas can be had for an additional $20.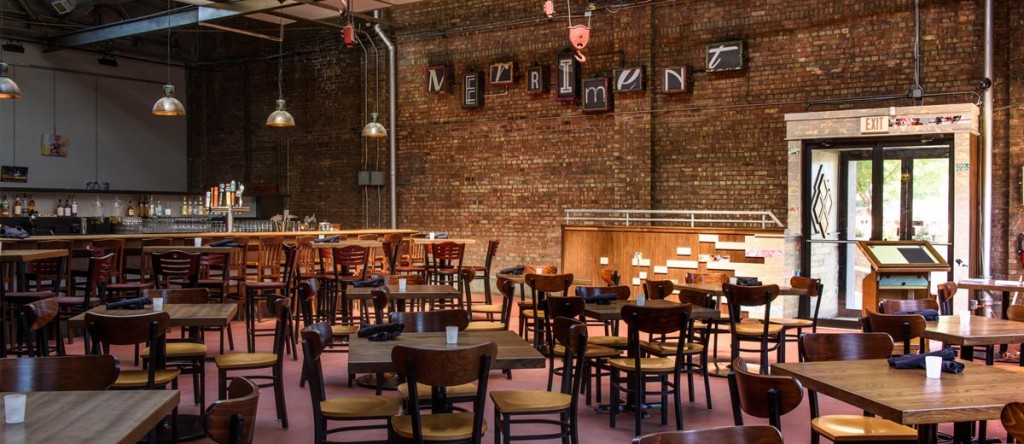 Merriment Social
If your day-drinking preferences are bubbly OR bloody, Merriment Social has you covered. Every Sunday, Merriment offers bottomless mimosas and bloody marys during its brunch service. Come for the drinks, stay for some excellent fried chicken and one of the best burgers in Milwaukee.
Oak Barrel Public House
Since opening in 2017, Oak Barrel Public House has found a loyal base of customers and satisfied downtown visitors with its blend of artisan pizzas, smash burgers, craft beer, and whiskey. Adding to that winning mix is the bar's bonkers $15 all-you-can-drink deal for both mimosas and bloody marys between the hours of 10 a.m. and 2 p.m. every Sunday. If you've yet to try Oak Barrel Public House, it looks like you now have a reason to give it a shot…specifically for brunch and AYCD mimosas and bloodies on Sundays.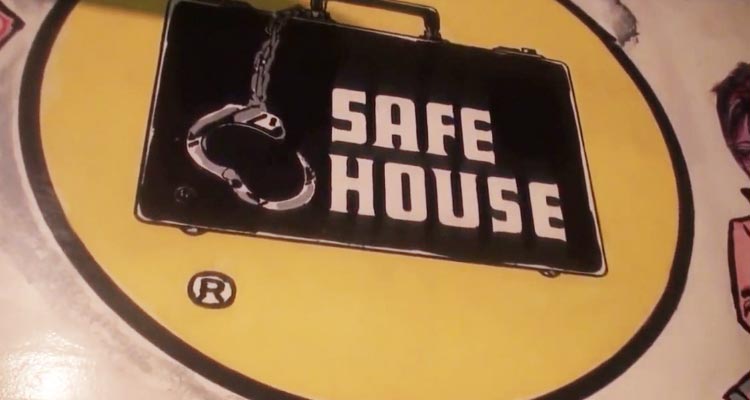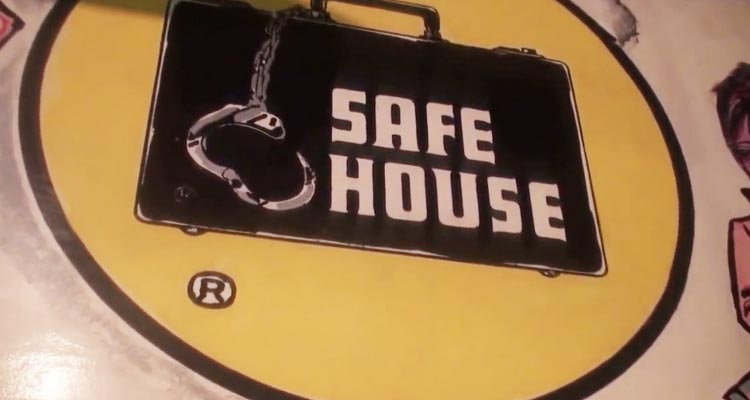 SafeHouse
SafeHouse is always a quirky and fun Milwaukee hangout for locals and tourists alike, but one day of the week is better than all others. On Sundays, the secluded restaurant and speakeasy invites anyone (well, anyone who is able to find the entrance and utter the secret password) to eat like a secret agent with its "Bond Brunch." Your mission, if you choose to accept, is to enjoy a specialty brunch menu that features items like funnel cakes and skillets, and comes complete with bottomless mimosas from 11 a.m. to 4 p.m.. You've been briefed, agent. Good luck. This article will self-destruct in 10 seconds.
Screaming Tuna
We understand if sushi doesn't immediately come to mind when you think about brunch. Screaming Tuna is trying to change that. Every Saturday and Sunday, the restaurant offers "breakfast sushi" and brunch fare in addition to its regular menu. Moreover, Screaming Tuna makes things even better with $15 bottomless mimosas. Hell yeah.
SweetDiner
Over in the Third Ward, SweetDiner is letting folks treat every day like its the weekend. The young restaurant serves up outstanding and elevated breakfast and brunch specialties in an elegant, comfortable setting starting at 7 a.m. daily. The menu is killer, the coffee and other cafe drinks are out of this world, and we talked to Ted Perry there when we were there with our parents once. What more could you ask for? Nothing.
BUT THERE'S MORE! SweetDiner offers an "endless mimosa" special every day of the week. You can either get the traditional version (made with Chloe Prosecco and fresh squeezed orange juice) for $26.50, or upgrade to the boozier SweetDiner Mimosa which features Chloe Prosecco, raspberry liqueur, and "a splash" of fresh squeezed orange juice for $28. While that's a tad pricey, the quality is undeniable. Plus, this special runs from 7 a.m. until SweetDiner closes at either 3 p.m. or 4 p.m., so there's definitely time to make it count.
Toast
Since opening on 2nd Street, Toast has quickly established itself as one of the premier breakfast destinations in all of Walker's Point (if not Milwaukee as a whole). From 2 p.m. to 4 p.m. each and every Saturday and Sunday, the restaurant further bolsters its cred with its "1st Cut Brunch," which gives service industry professionals and especially late risers an opportunity to enjoy a "funkadelic menu, groovy vibe, '70s music, far out vibe" and $10 bottomless mimosas. We're not sure about all that groovy and far out '70s stuff, but $10 bottomless mimosas ain't half bad!