For the past half-decade, WMSE's Art & Music has combined, well, art and music for a one-of-a-kind event. At the center is an auction of hundreds of album-sized, 12″ x 12″ pieces of original art from local and national artists. Toss in live music and WMSE's own DJs, and you've got—once again—Art & Music!
This year's event will be no different. Set for Friday, July 15 at the Historic Pritzlaff Building (143 W. St. Paul Ave.), the 6th annual Art & Music will feature album-sized works from Dan Herro, Emma Daisy, John Kowalczyk, Laila Amin, Lily Solheim, Luke Chappelle, and more. Want something bigger? There'll be a selection of 36″ x 36″ pieces from Ann Baer, Brian Hibbard, Francisco Ramirez, Jim Ford, and Terry Tayler. Artist Shane Walsh, meanwhile, will offer up a 37″ x 27″ piece.
And then there's the music. Everyone's favorite local spaghetti-western surf-rock outfit Devils Teeth will "throw in their own special 'art' vibe to their live performance," while WMSE DJs will spin throughout the event. Need a drink? Great Lakes Distillery will provide the craft cocktails.
And finally, there's a chance to be a rock star. Well, sort of. Music Go Round will bring a bunch of instruments to the event, and "guests will be encouraged to take a pic in their favorite rock-n-roll pose." Someone do Turds Of Misery. Please.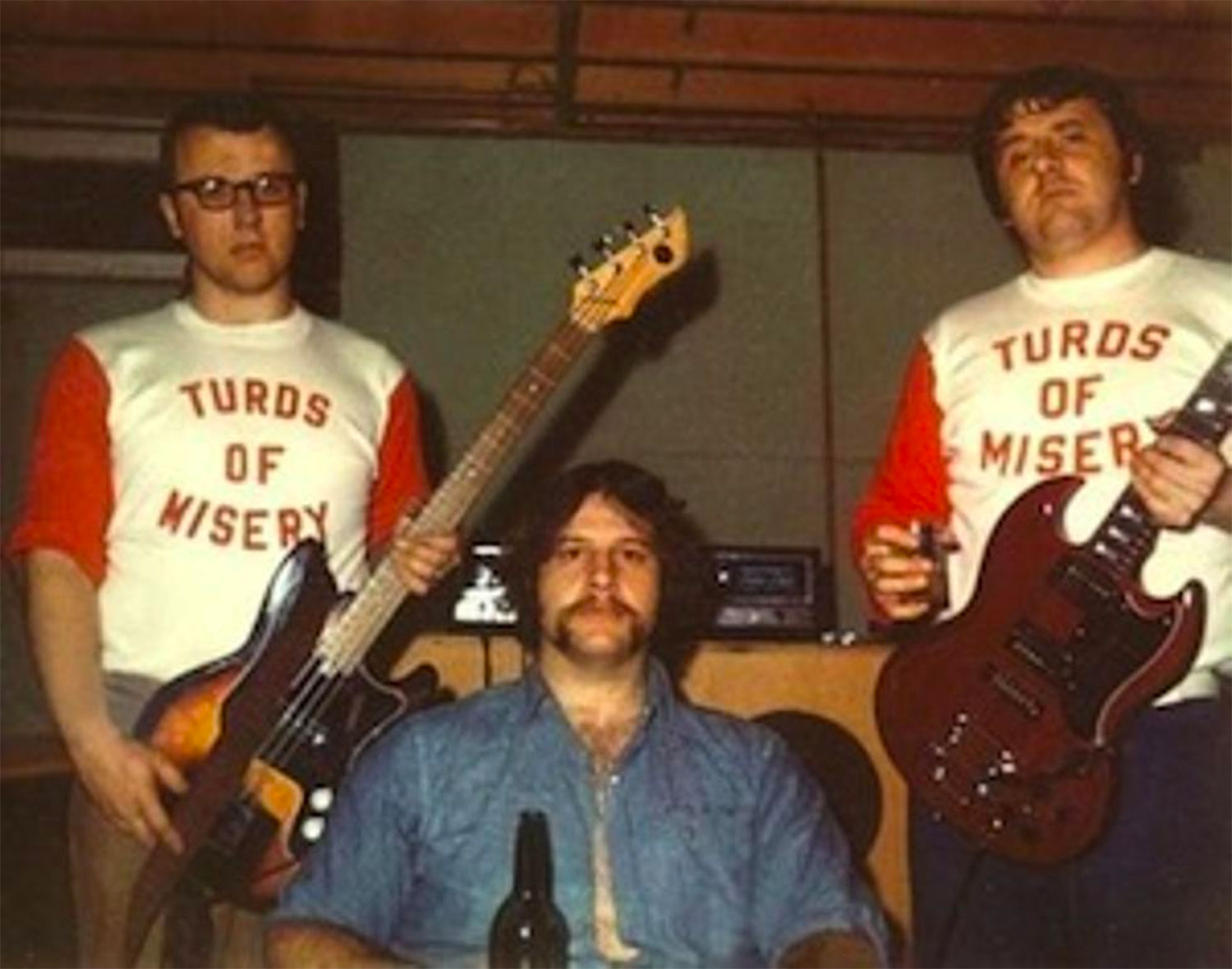 "This is our sixth year of combining art and music under one event," says WMSE General Manager Tom Crawford in a press release. "We have been so lucky to work with the greatest artists both locally and nationally. Each year this event just gets bigger and better. We look forward to seeing everyone on July 15."
The auction goes live online on July 1. Tickets to the event are $15 in advance, and $20 the day-of. Get them NOW.
Exclusive articles, podcasts, and more. Support Milwaukee Record on Patreon.
---
RELATED ARTICLES
• Devils Teeth channel spaghetti westerns, 'Bloodsport,' in excellent 'La Leggenda Di Chong Li'
• WMSE's Art & Music makes the transformation to virtual event