The long stretch of Holton between Brady and Capitol is the main vein that bridges downtown, the north side, and Riverwest. It is a storied drag, and one that has a rich Boricua history. All the people who grew up there know Pueblo Foods & Liquor (2029 N. Holton St., 414-372-7172) as the crown on the head of Holton.
Pueblo Foods is a place that has all the hallmarks of a neighborhood convenience store, with added essential items for Caribbean cooking like fresh yuca, platanos (bananas), and pilones (garlic presses). There is an expansive selection of soft drinks from la Isla de Encanto, but also from Jamaica. Kola champagne and Maltas are on display, and although the Goya brand is front and center, the smaller brands are here too, as seasonings are specific to a cook's palate. This is understood at Pueblo Foods.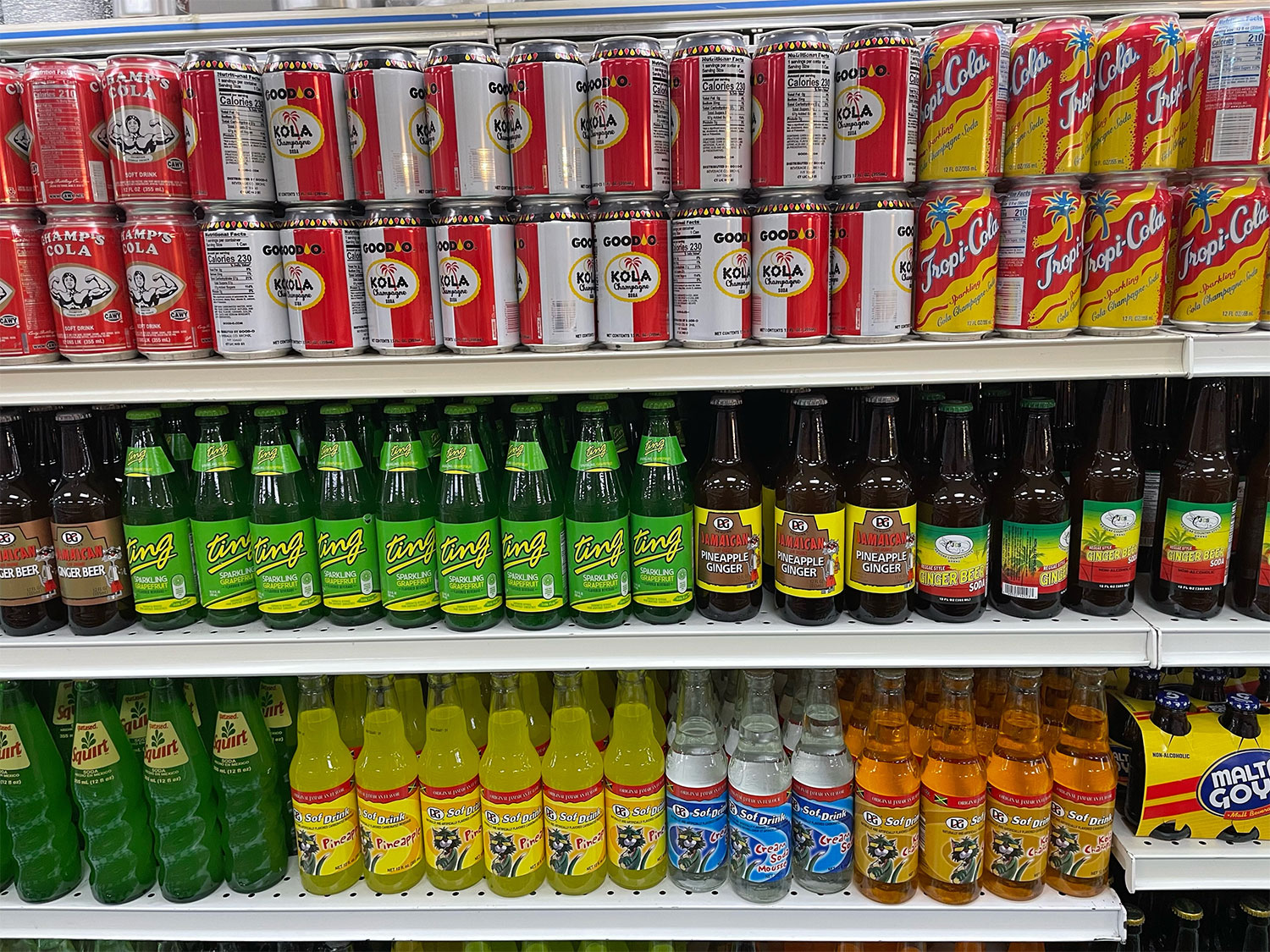 The store itself has changed hands often over the last 40 years, but the folks who owned it the longest were Ina and her husband Sosa, who originally designated the location as a restaurant. There were booths and seats, as well as a carryout area. That only lasted a few years, however, and the restaurant became a store that sold groceries for island cooking. The only other place in Milwaukee that had been doing this as long as Pueblo Foods was El Farol on 14th and Washington, which closed in 2013. The style of business is commonly referred to as a "bodega," which means "warehouse," on account of the wide array of stuff that is sold at these joints.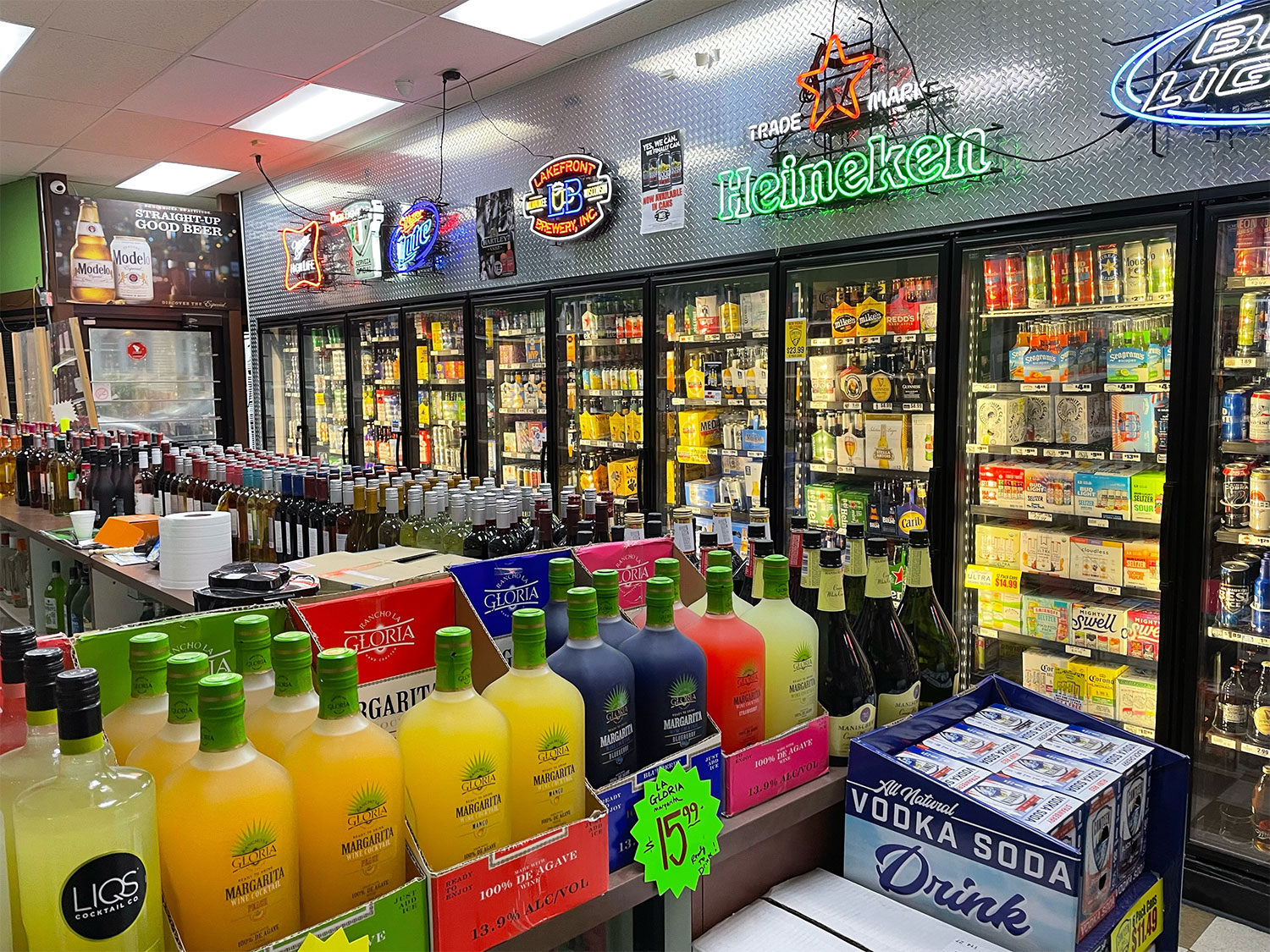 Laly works the register at Pueblo, and has been doing so for the last 15 years. "I have been coming here since I was a kid, buying stuff with change like most kids do," she says. "I have been coming here for at least 30 years, and one day Ina gave me a job working in the kitchen. I like working at the register better, however." She laughs.
The current owner of Pueblo Foods is Abhishek Jadhab, who took over in December of 2021. "The clientele here is mostly Puerto Rican, Jamaican, and African-American, so most of what we carry is from their specific suggestions," Abhishek says. "Every recipe we have is from Ina herself. She wrote everything down, and it has been getting made exactly how she described. All the cooks in the kitchen have been here for the last 10 years."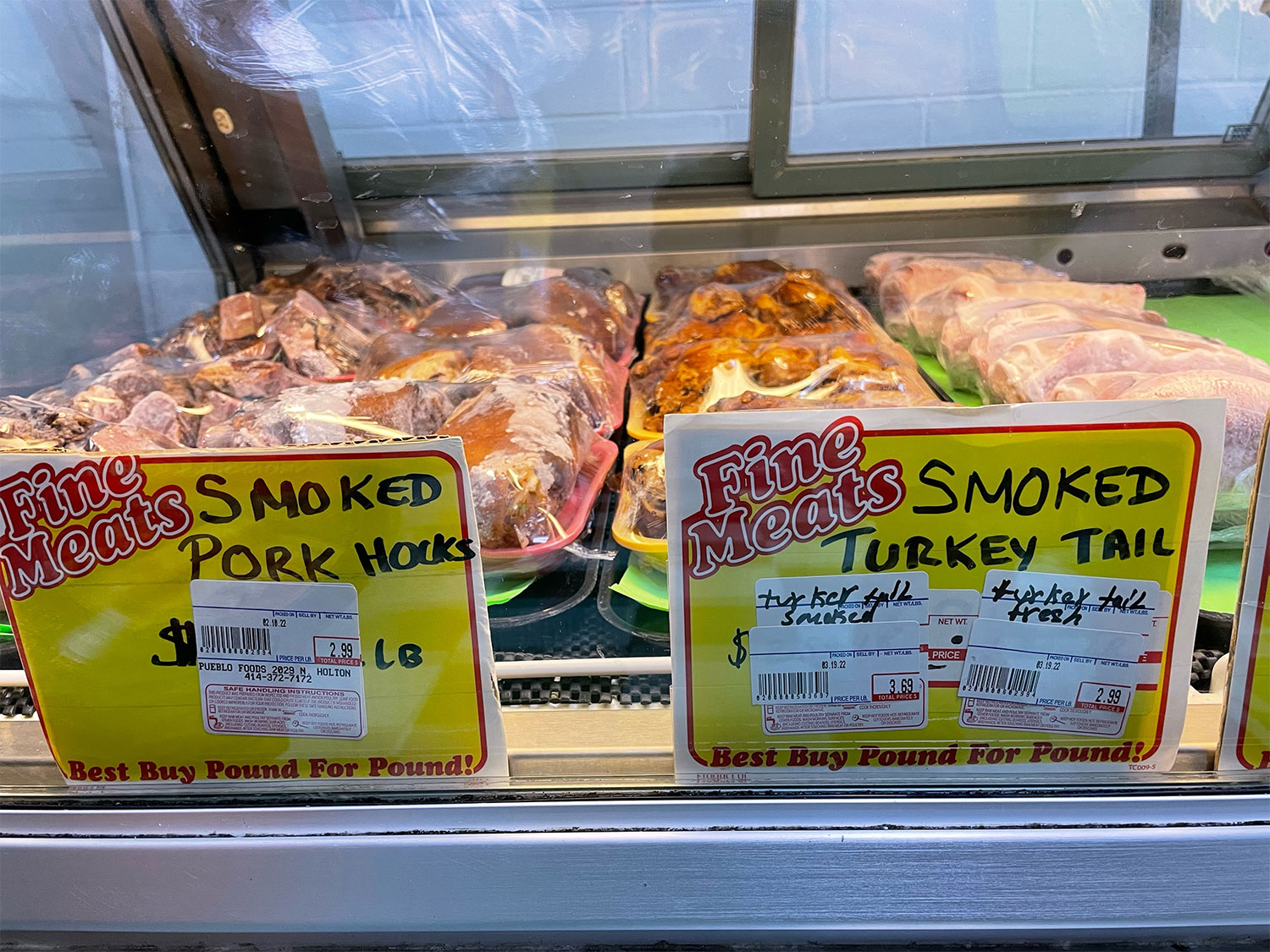 What makes Pueblo Foods such a stalwart and cult hero amongst new residents and youngsters in the city is its hot deli. The deli is a veritable buffet of all the most important staples in Boricua cuisine, like tostones, arroz con gandules, and pernil. It also includes somewhat obscure recipes like a steak and potato stew, and fried chicken.
Three people ahead of me order alcapurrias, which seem to be the most popular dish in the place; naturally, I take three. The pernil is something that has to be discussed, however. Pernil is slow roasted pork shoulder marinated in sofrito, adobo, and garlic, prepared three different ways. The cook on the pernil at Pueblo Foods is perfect, and the cuerito (skin) cracks crispy, with that much sought after layer of fat that acts as the buffer for the sweet, lean marinated shoulder meat.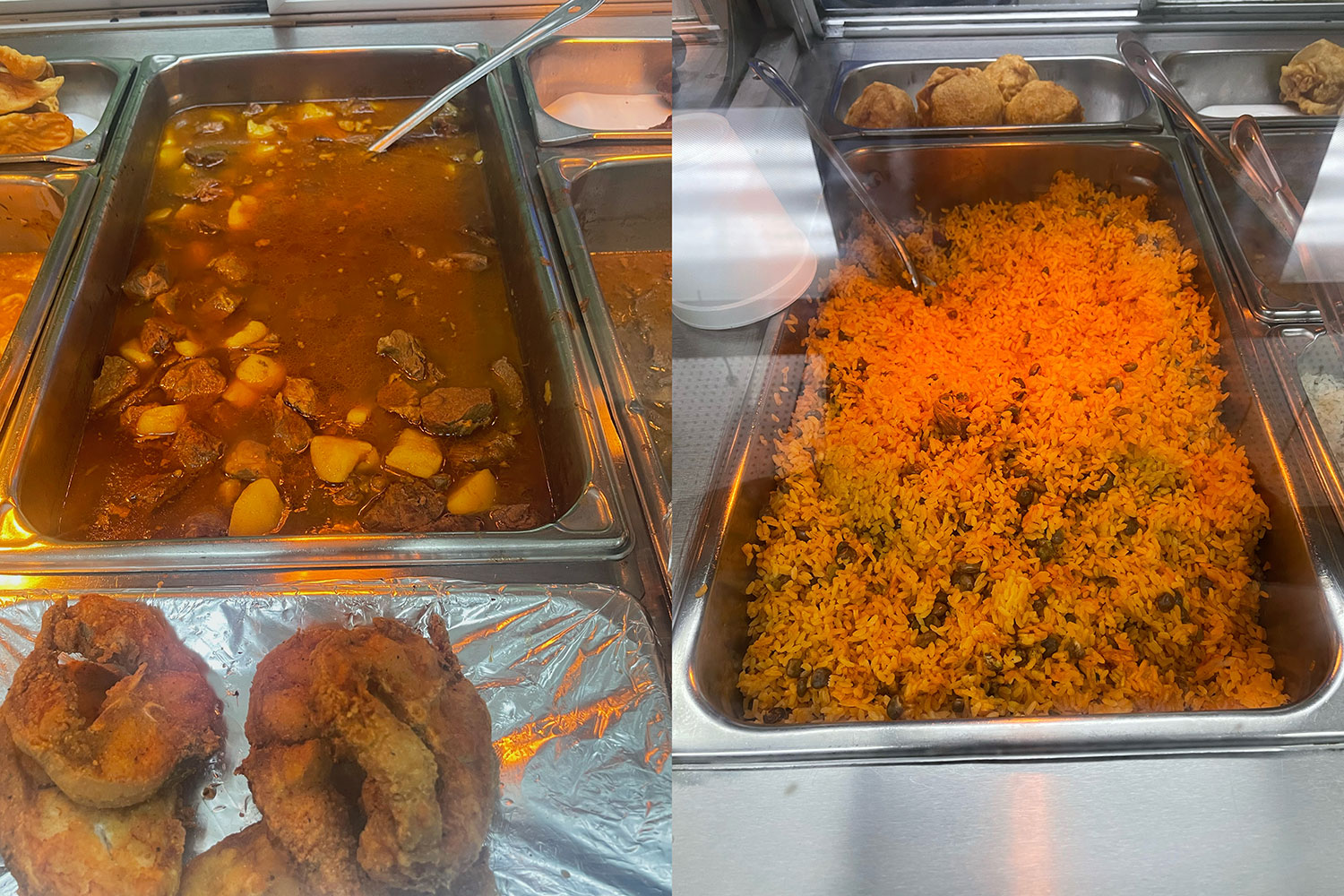 "I have been told that I better not change anything now that I own the place," Abhishek says. "Customers came in here and introduced themselves when they heard I bought it. They tell me they have been coming here for years and they like it just the way it is, so don't take out the deli or change the produce."
Holton Street is the place where the soul of Boricua people in Milwaukee resides. While there are pockets of large Boricua populations on the south side, Riverwest is where you can still hear the DJ work of Emilio "Crash" Santiago, putting together a backyard boogie. Pueblo is the food kingdom of it all.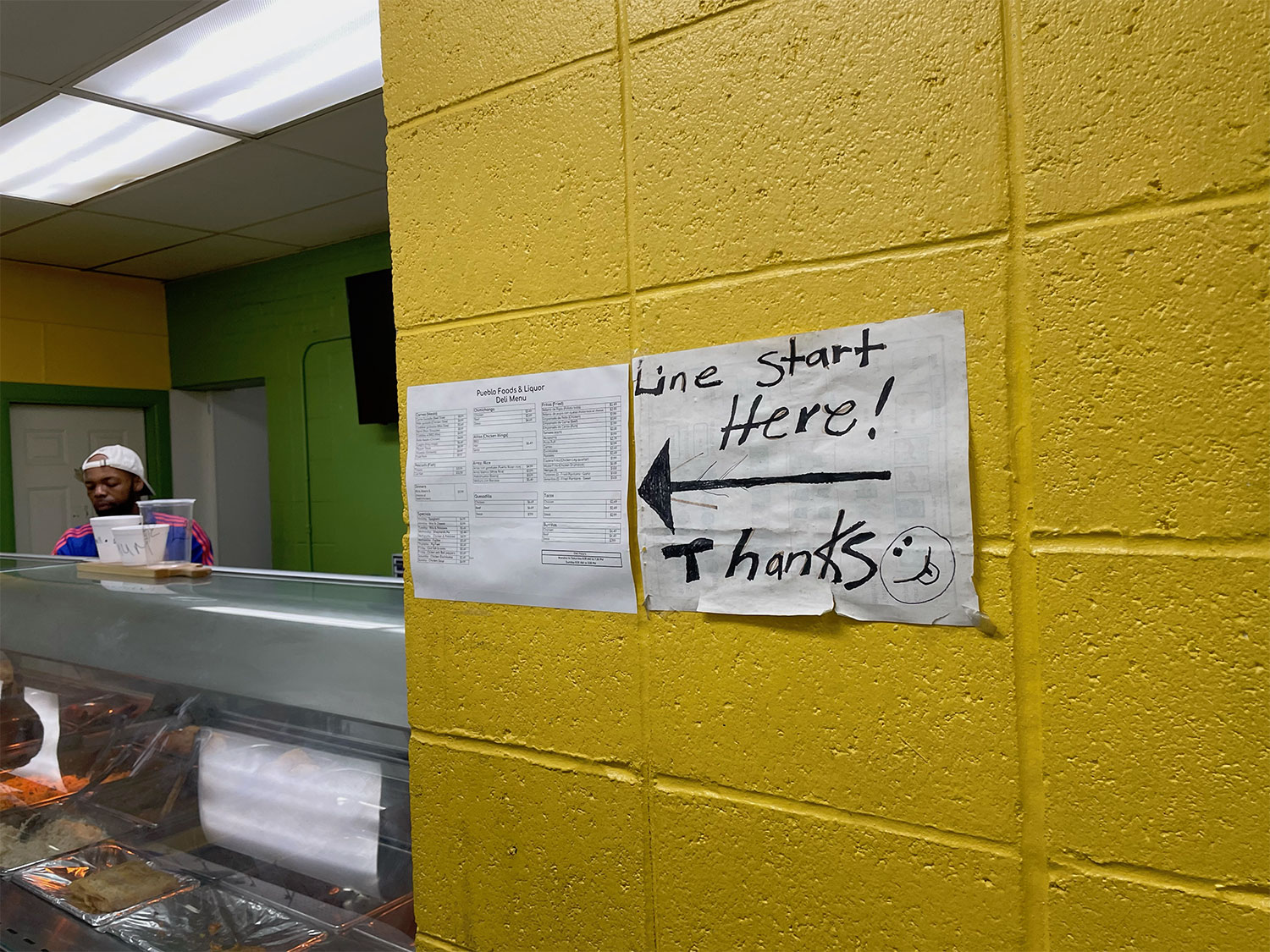 Exclusive articles, podcasts, and more. Support Milwaukee Record on Patreon.
---
RELATED ARTICLES
• Tortilleria El Sol cranks out fresh tortillas in Milwaukee's Crisol Corridor
• The sights, smells, and staples of San Juanita Bakery
• Carnitas Machetes chops it up and brings Mexican market vibe to 8th and Rogers