In a nondescript building in Walker's Point, something is going on. Muffled sounds of whistling, yelling, and crashing can be heard. Long moments of silence—then, chaos. It goes on like this for a while. Quiet, loud, quiet. Suddenly, a garage door on the east side of the building is cracked open. And through that crack, an unlikely sight: roller skates, roller skates, and more roller skates, flashing by like cars on a freeway. Then, more yelling. More chaos.
Yes, the nondescript building in Walker's Point is the top secret practice facility for Milwaukee's venerable flat-track roller derby team, the Brewcity Bruisers. Located at 415 S. 3rd St., the building—a garage, actually—was built in 1919 and once served as the home of Badger Trailer. The Bruisers have called it home since 2011, six years after their founding in 2005. This weekend, as part of the wildly popular Doors Open Milwaukee, the Bruisers will open their practice facility to the public for the very first time.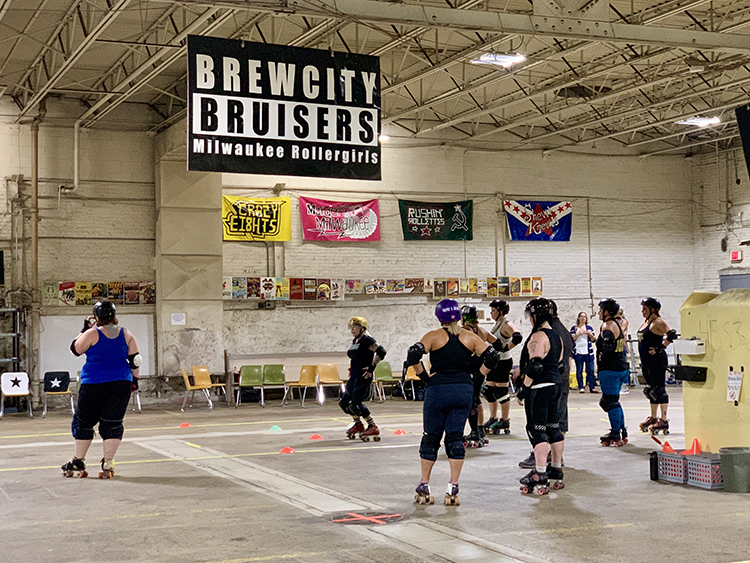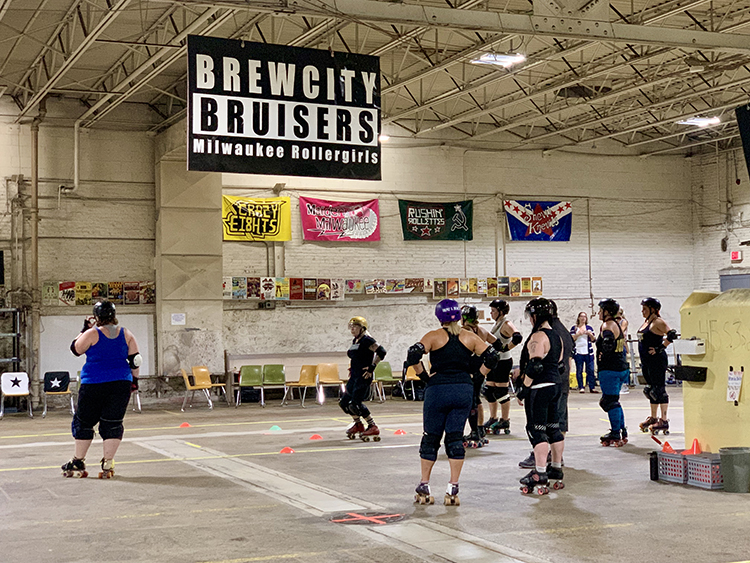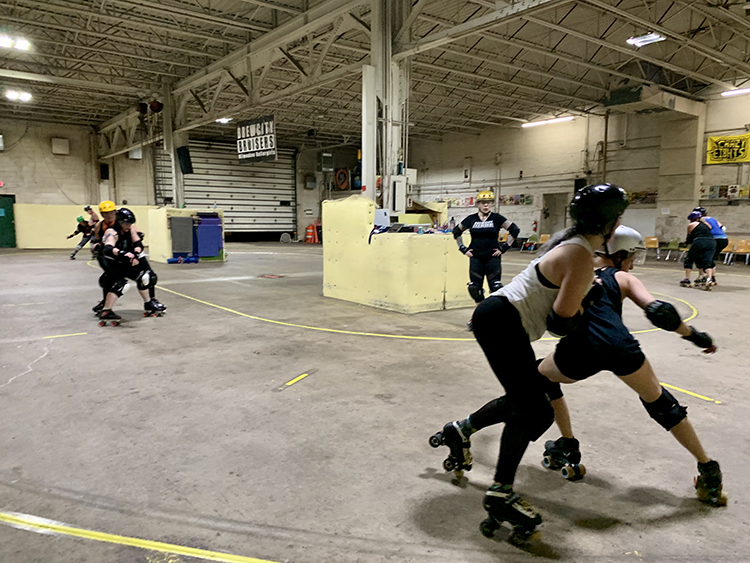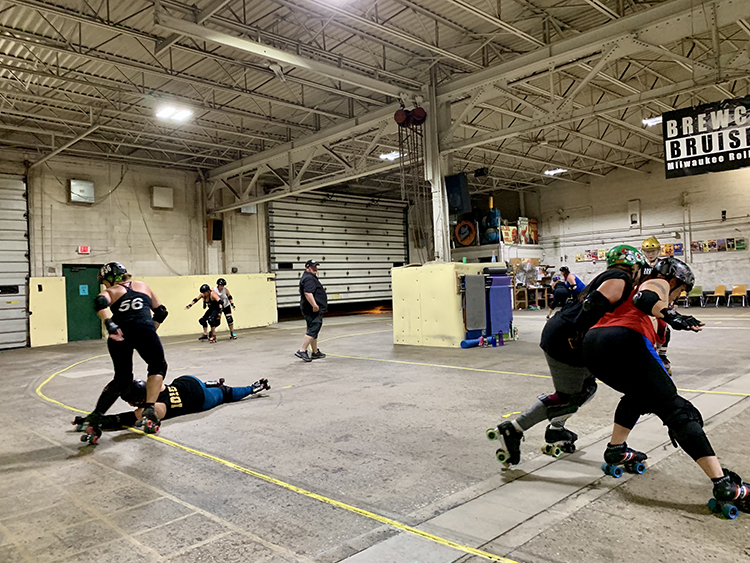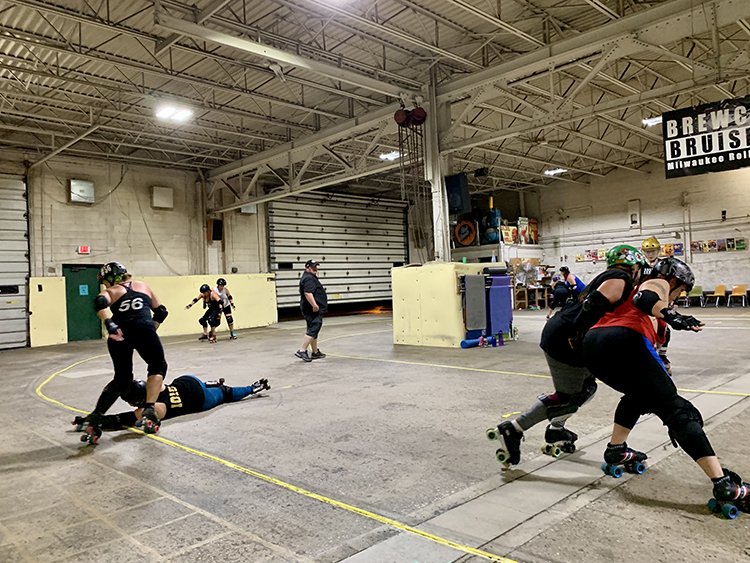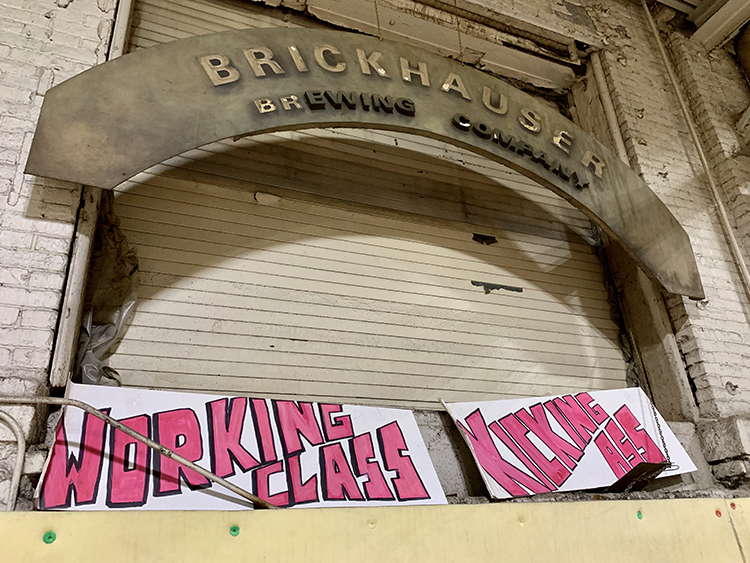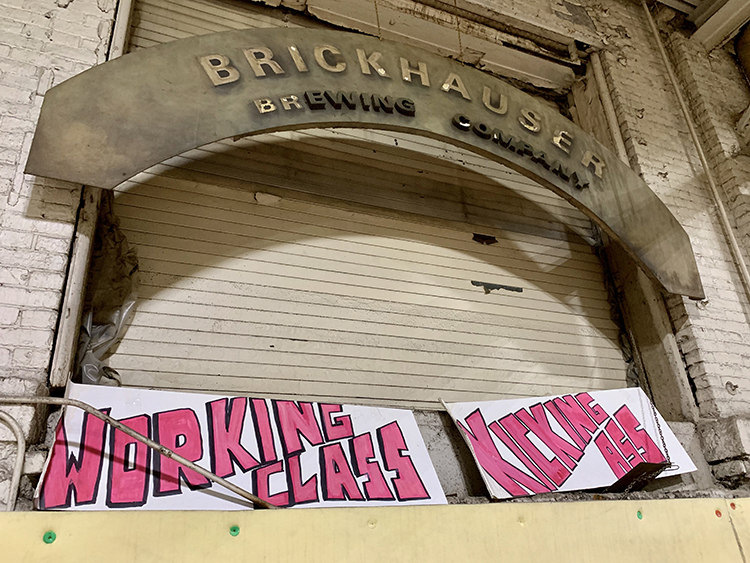 It's not the only thing new for the Bruisers. Earlier this year, the league retired its four longtime home teams: The Crazy 8s, Maiden Milwaukee, the Rushin' Rollettes, and the Shevil Knevils. Beginning with the new season, the Bruisers will shift their focus to sanctioned games played by a single, competitive, interleague team.
"We had our four home teams, but through injury and just general life commitments our team numbers were way down," explains Brewcity Bruisers Vice President Kristen "KB" Blohm. "Most of our games resulted in a championship match between just two teams. Our teams were kind of uneven in the sense that they had different skill sets and some were just more competitive than others.
"So one of the big reasons [for the change] is just general numbers, but it's also about making it more exciting for our fans. If we're matched up with a team from another city that's more comparable in skill to our team, you're going to have a more exciting game, you're going to have people who get into it a little more."
Not that the Bruisers' history has been forgotten. In addition to general skating demos, Doors Open visitors will be able to check out old jerseys, programs, photos, posters, flags, banners, and other memorabilia. (A TV hooked up to an old Nintendo Wii so you can play as the Bruisers in Jam City Rollergirls may or may not be included.)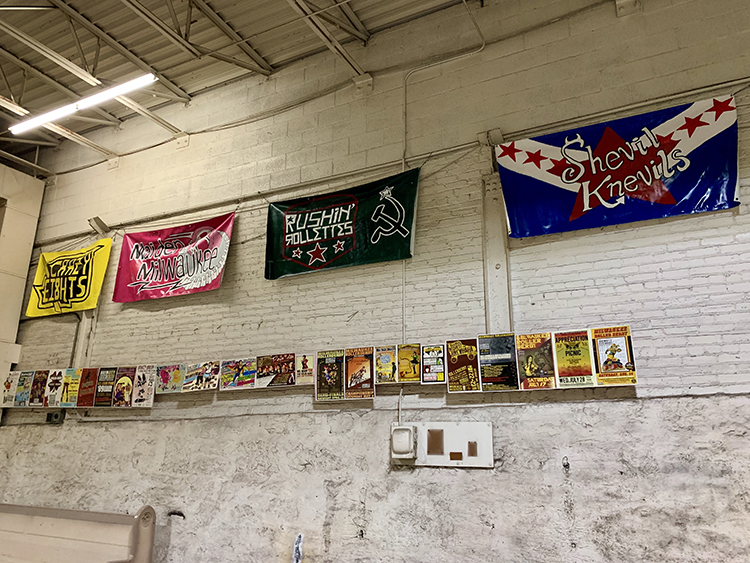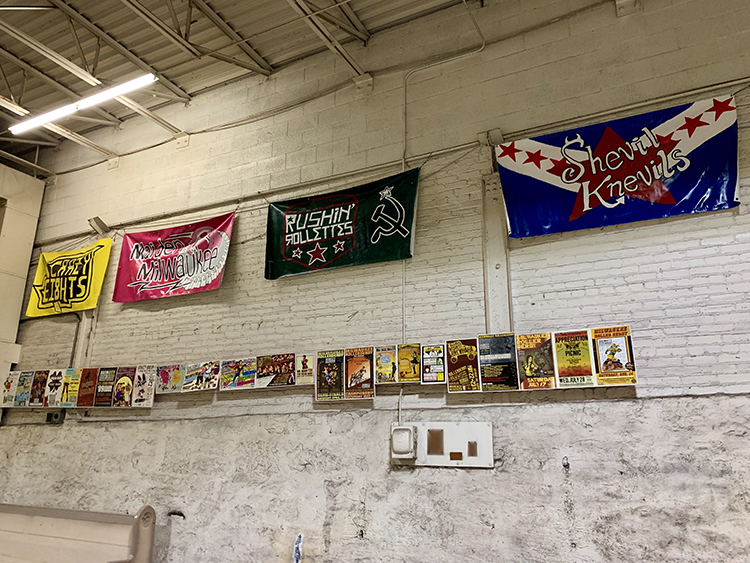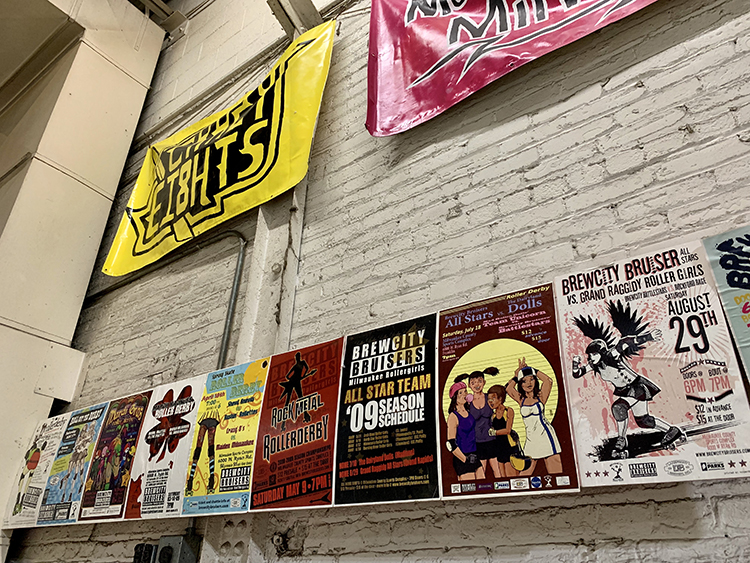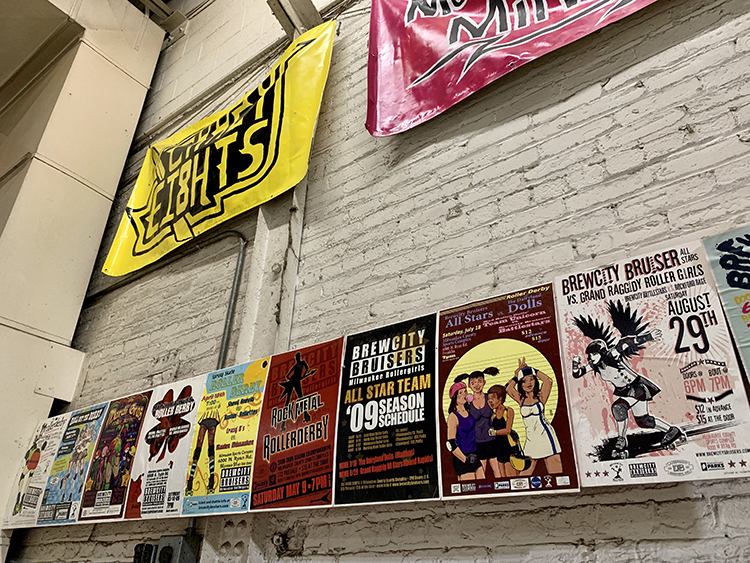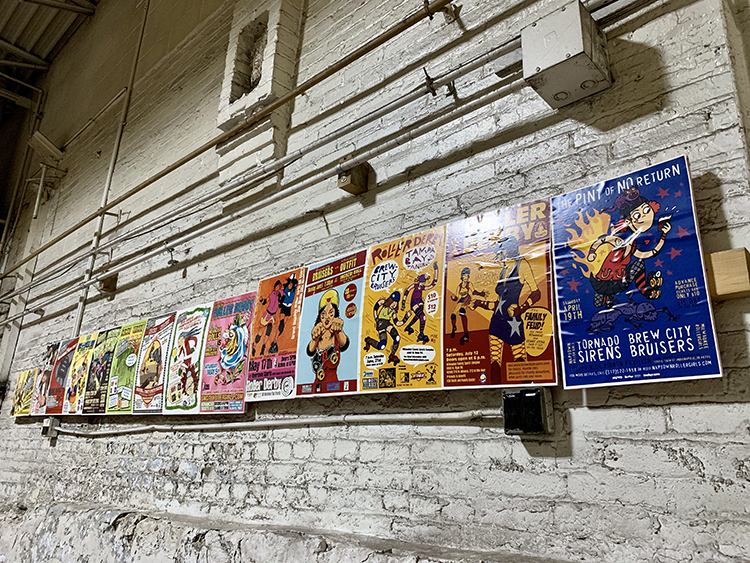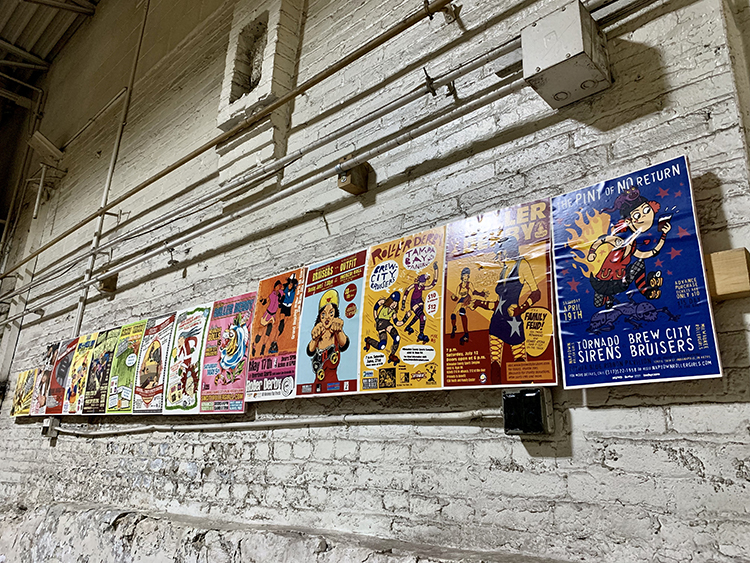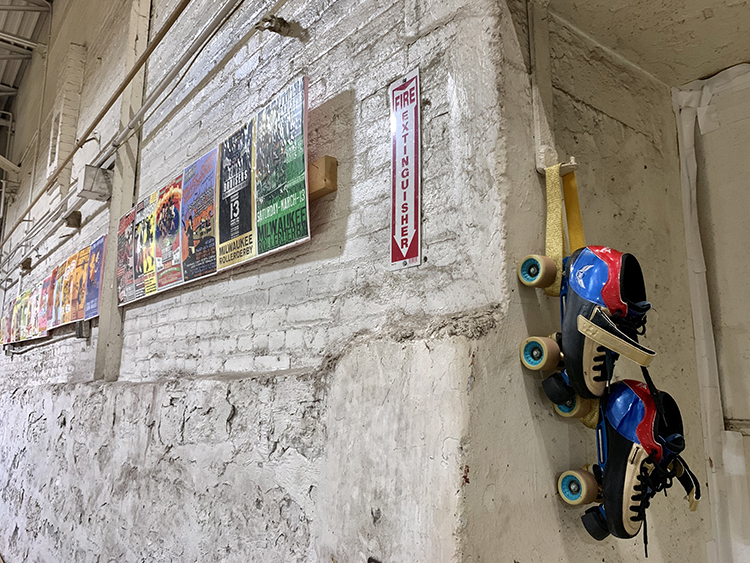 It's all a reminder that the Brewcity Bruisers are vital part of Milwaukee sports and culture—and have been for more than a decade.
"We've been active for a very long time, but some people still don't know that we're around," Blohm says. "A lot of it is just wanting to have people understand how we're involved in the community. As a non-profit we do a lot of work in our community to help better it. We mostly just want people to know that we're here and that we love our community."
The Brewcity Bruisers' practice facility will be open Saturday, September 28 from 10 a.m. – 5 p.m. Get involved with the Bruisers HERE. Find out more about this weekend's Doors Open Milwaukee HERE.