Puerquitos (Spanish, noun): piggies, a gingerbread pastry in the shape of a pig, made by the Huastecan (San Luis Potosí) people of Mexico, where piloncillo (hardened brown sugar) takes the place of molasses in a typical gingerbread recipe
My eyes move directly toward these—like a zoom in one of those Wes Anderson movies—when I walk into San Juanita Bakery (2800 W. Lincoln Ave., 414-988-9756). No one seems to be around, but I know someone is here because the smells are incredibly fresh and almost seem to engulf me and seep into my skin. It is the smell that only a bakery hard at work can produce. Although it is afternoon, the whiffs suggest it is 5 a.m.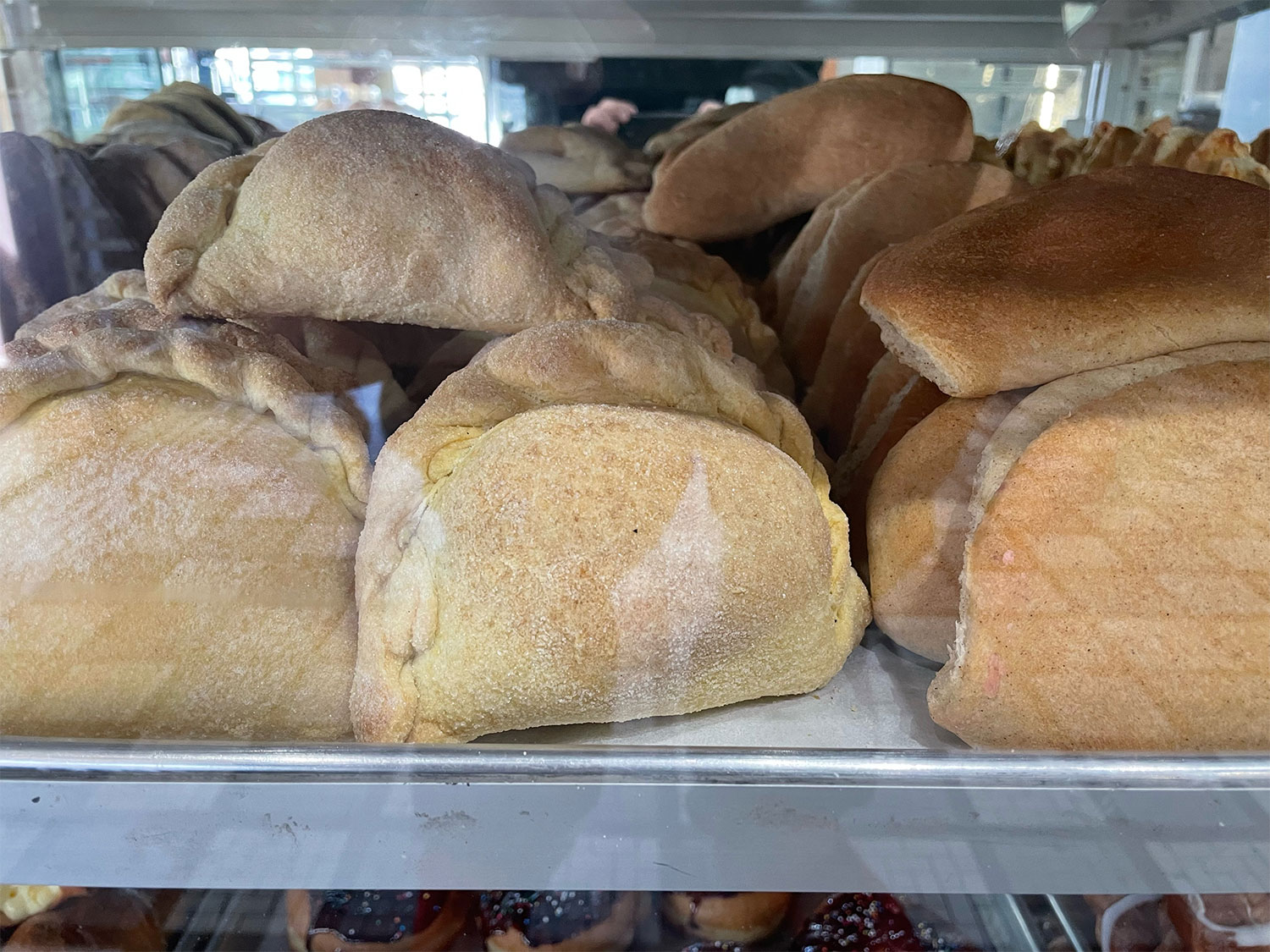 San Juanita Bakery has been open less than a year and is housed in the same building where the old Wild Flour Bakery stood for what seemed like ages. (The stained glass window mosaic reads "A. Schmidt Bakery.") San Juanita is run by Juan Ramirez, who has generational experience in creating staples and stalwarts of Mexican treats, and who always pushes to make sure he has perfect bolillos (rolls). "Bolillos are the perfect vehicle for everything," he says. "They can make or break a meal and can heighten a smear of refried beans and cheese, or can even make bad ham good if baked correctly. Cold, simple torts with ham, sliced tomato, a little sour cream, and avocado is the perfect meal."
Ramirez is onto something here. Bolillos do not have to be warmed up like tortillas, and can be made into tortas or stuffed with cajeta or carnitas, depending if you are in a sweet or savory mood. An average bolillo has a lifespan of 24 hours before it becomes too stiff to use for anything besides capirotada (piloncillo-soaked bread served with raisins and white cheese), a staple in Mexican households during Lent. Easter is right around the corner, and San Juanita carries bags of sliced and hardened bolillos specifically for this dish.
To quote Mexican millennials who treat conchas like the holy grail of all baked goods in our culture: "Don't be self-conchas." I really do prefer a warm, cajeta-smeared bolillo to conchas, but they are truly grand accompaniments to a dairy-heavy coffee. They are buns, more or less, with hardened, multi-colored sugar formations on the top, usually in a splayed pattern. All of the calling cards are here at San Juanita: mantecadas (buttery cupcakes, made with shortening that seeps into the pastry, making it soft and moist), atole (brown sugar cane and cinnamon boiled in water and thickened with corn flour and milk), and tamales.
The puerquitos at San Juan are better than I remember from my youth. I remember now that as a child, my reason for not liking them was because my dad promised me McDonald's after 6 p.m. mass, only to drive past it on the way home. "Un puerquito le cae mejor" ("You'll do better with a puerquito") he said, handing me one with his foundry-hardened hand.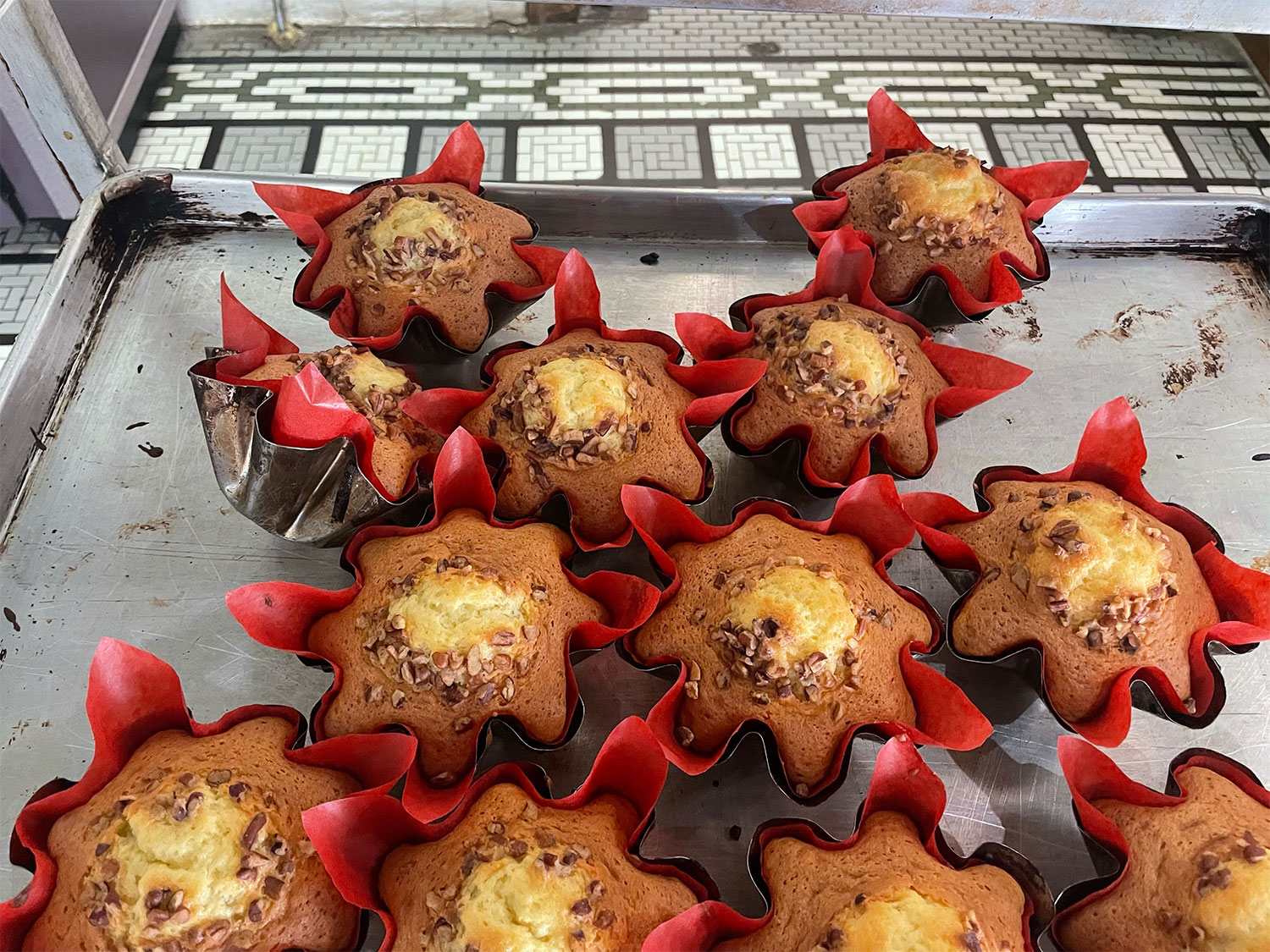 Exclusive articles, podcasts, and more. Support Milwaukee Record on Patreon.