Back on July 2, we told you about The Highbury Pub's plans to install a new mural on the Bay View bar's exterior facade featuring Milwaukee Bucks star Giannis Antetokounmpo and the word "RESPECT." Highbury owner Joe Katz told us the massive mural was inspired by Antetokounmpo and some of his Bucks teammates taking part in Black Lives Matter protests last month. The soccer bar's owner said he wanted to use his building to profess his respect for The Greek Freak and to keep the message of equality in people's minds for many months to come.
"I guess I'm just trying to keep the message alive when the media moves on," Katz told us. "I already respected Giannis, but after he walked with the people on his own accord—respect through the roof."
The same day of our announcement, Katz raised the remaining $1,000 needed to cover costs of the $2,500 mural. Once paint arrived last week, work on the mural—which was designed by Jeff Redmon and is presently being painted by Ruben Alcantar—officially started. As of this afternoon, Alcantar appears to be very close to finishing the mural. Here's what it looks like at the moment.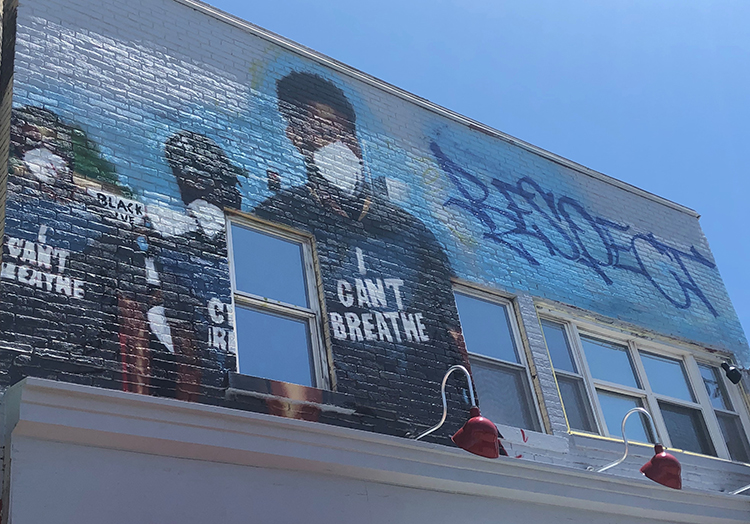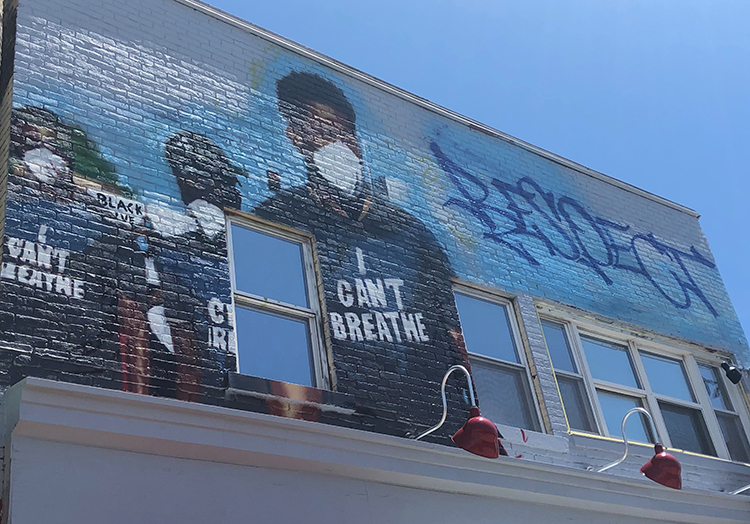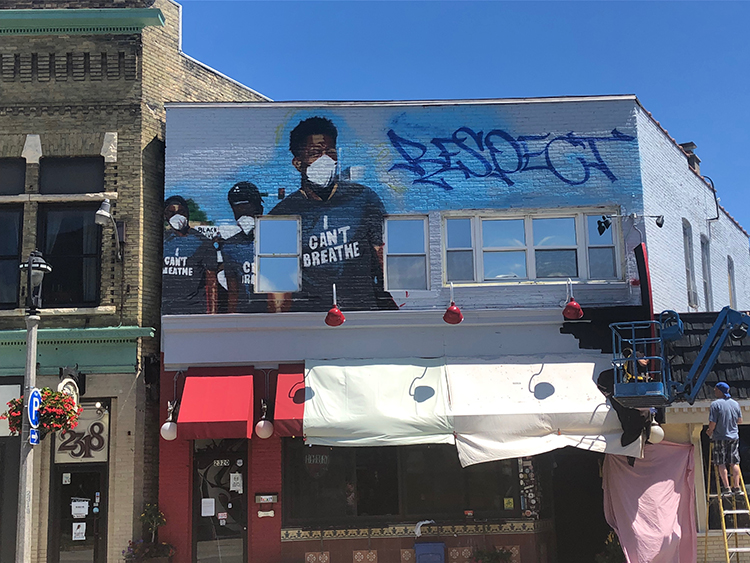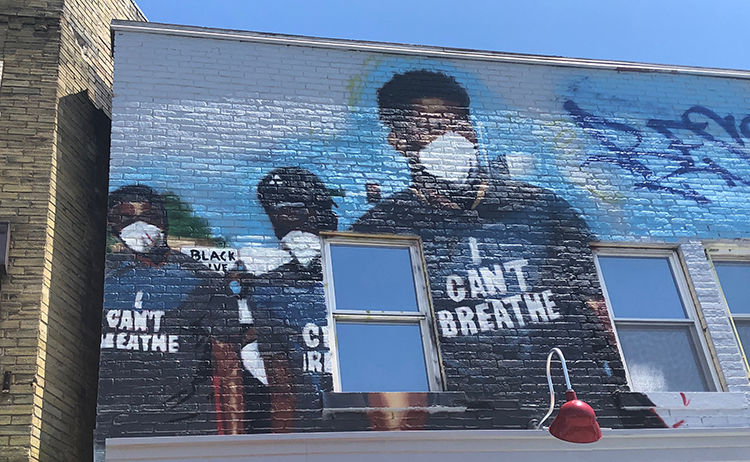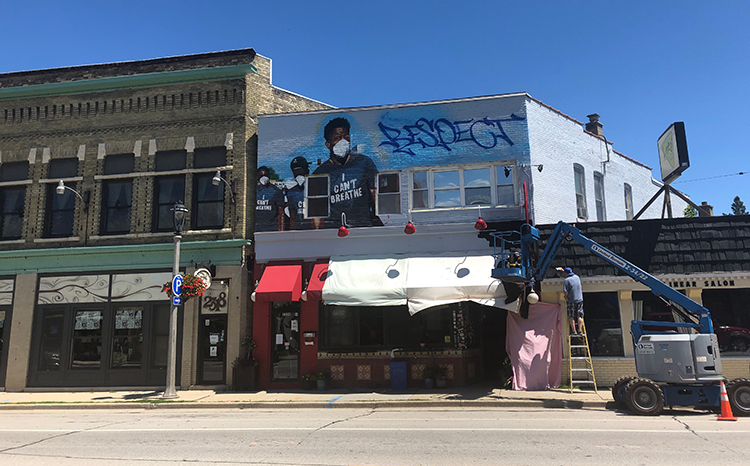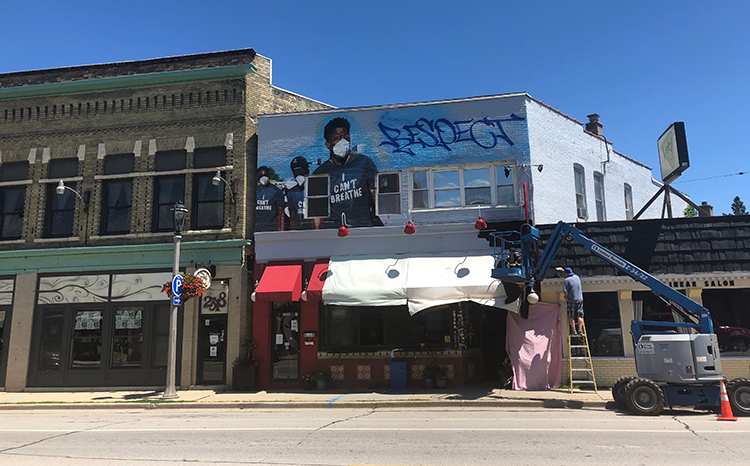 Congrats, Bay View! You now have an amazing new mural. Respect.
UPDATE (11:32 p.m.): Katz just posted what seems to be the final product, with "RESPECT" in a slightly different font and a different color. Here it is in all its glory!