The people of the village are hard at work under a harsh and unforgiving sun. The year is 500 B.C., or as close as anyone can figure it, anyway. These people are working to create a meal for themselves and the royalty that watches over them, something that can be eaten plainly, and made just as easily. The idea is to soak cintli (Nahuatl for corn) until it softens, which is then ground in stone wells and has water added, creating masa (dough). What is birthed is one of the most popular and often mutated vehicles for nutrition the world over. This is the birth of tlaxcalli (tortillas).
When the Spanish landed on the shores of Veracruz in 1519, they saw the people in the villages eating tlaxcalli. They changed the name to tortilla over time, which in their language meant "little bread." Corn was abundant in the Americas, and it was used to make many different things, the most well-known being tortillas, either to be eaten alone or to accompany other meals (generally slow-roasted meats). Tortillas have remained largely unchanged since 500 B.C., and although many incarnations exist, the best tortillas are always the most simple. This is something Daniel Chairez, owner of Tortilleria El Sol (3458 S. 13th St., 414-455-8962), understands. The business is located in Milwaukee's Crisol Corridor, and is in great company with other Milwaukee treasures.
As a child in Mexico, Daniel was sent to the corner to pick up tortillas for the meal his family would prepare. He was handed 10 pesos and a bandana. He would ask for a kilo or two, which were wrapped in the bandana, and off he went. The tortillas were not packaged, but came straight off a chain-link conveyor belt. This is the same exact model that sits inside Tortilleria El Sol's unassuming storefront on 13th Street.
The framework of the 20-foot machine squeaks idly, and there's an ever-present hum of the gears turning, like a small factory behind the service counter. The tortillas themselves are white, because they are not overloaded with calcium hydroxide, which reacts with cooked corn to make a yellow tortilla. The more yellow the tortilla, the more processed it is. It is sort of the same rule for key lime pies. Preservatives are loaded into pre-packaged tortillas so they will last longer, but they also sacrifice the flavor and texture.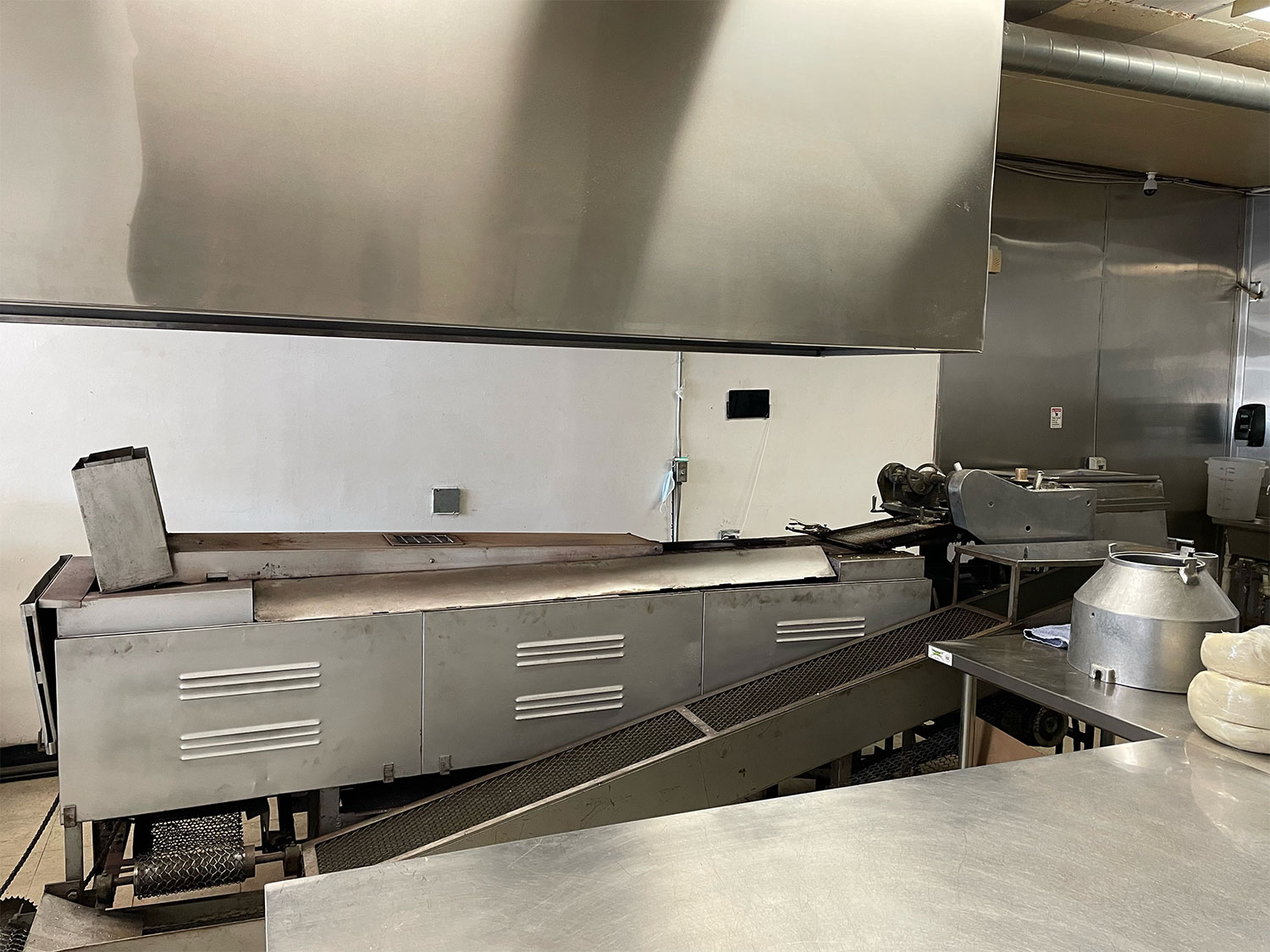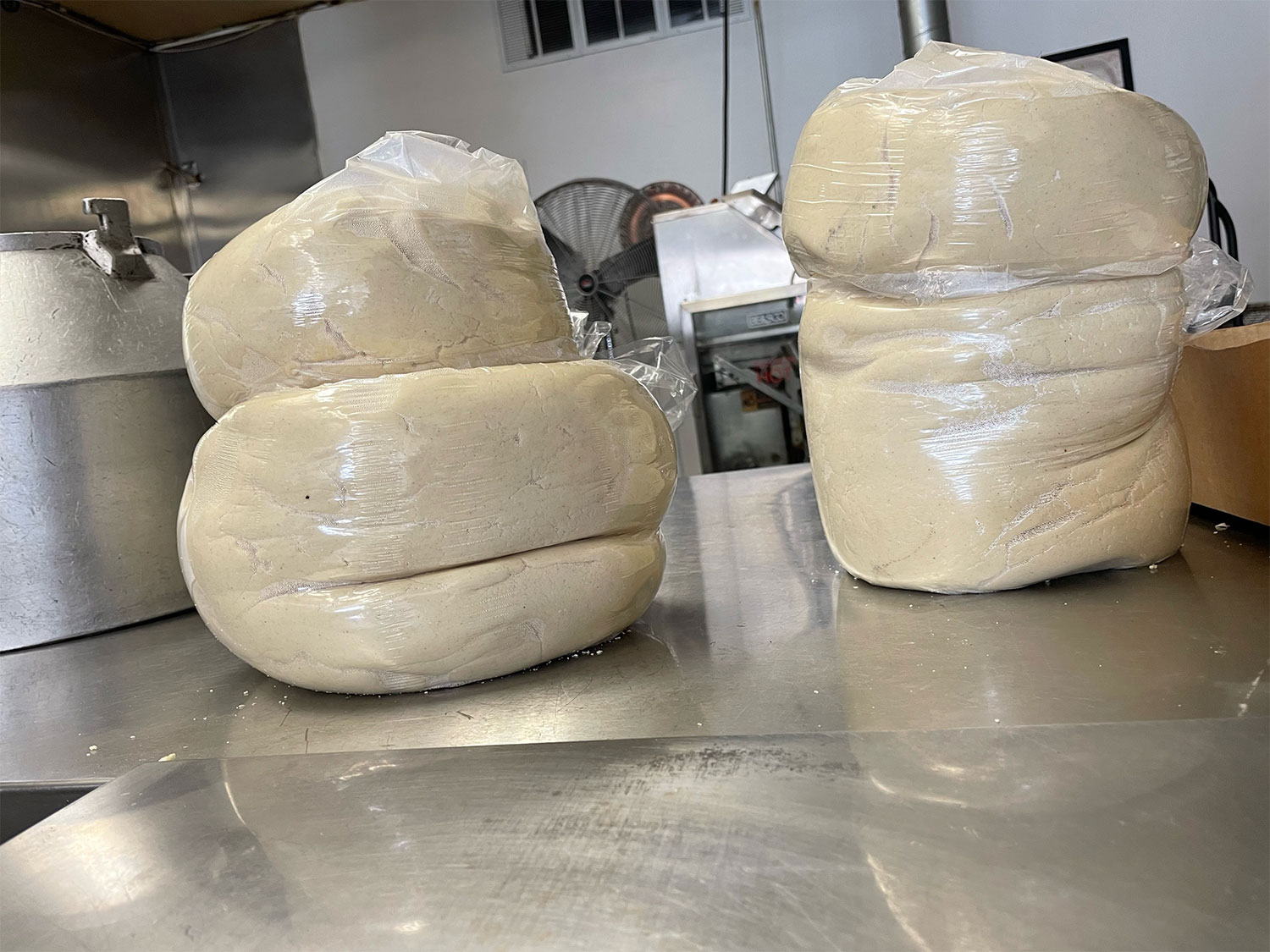 The business is family owned, with Daniel's recipe for the tortillas being kind of a secret. "It is not so much a recipe, but more of a proper water to corn ratio," he says.
Tortilleria El Sol also has chips, which have an unrivaled thickness and won't snap mid-dip. They have the soul of maiz and the ghost of the cooking oil they were made in—a modest whisper, but a faithful vehicle. Salsas and tamales are also made on the weekends, and if you are lucky, a sweet señor named Don Ambrosio Chairez will take your order.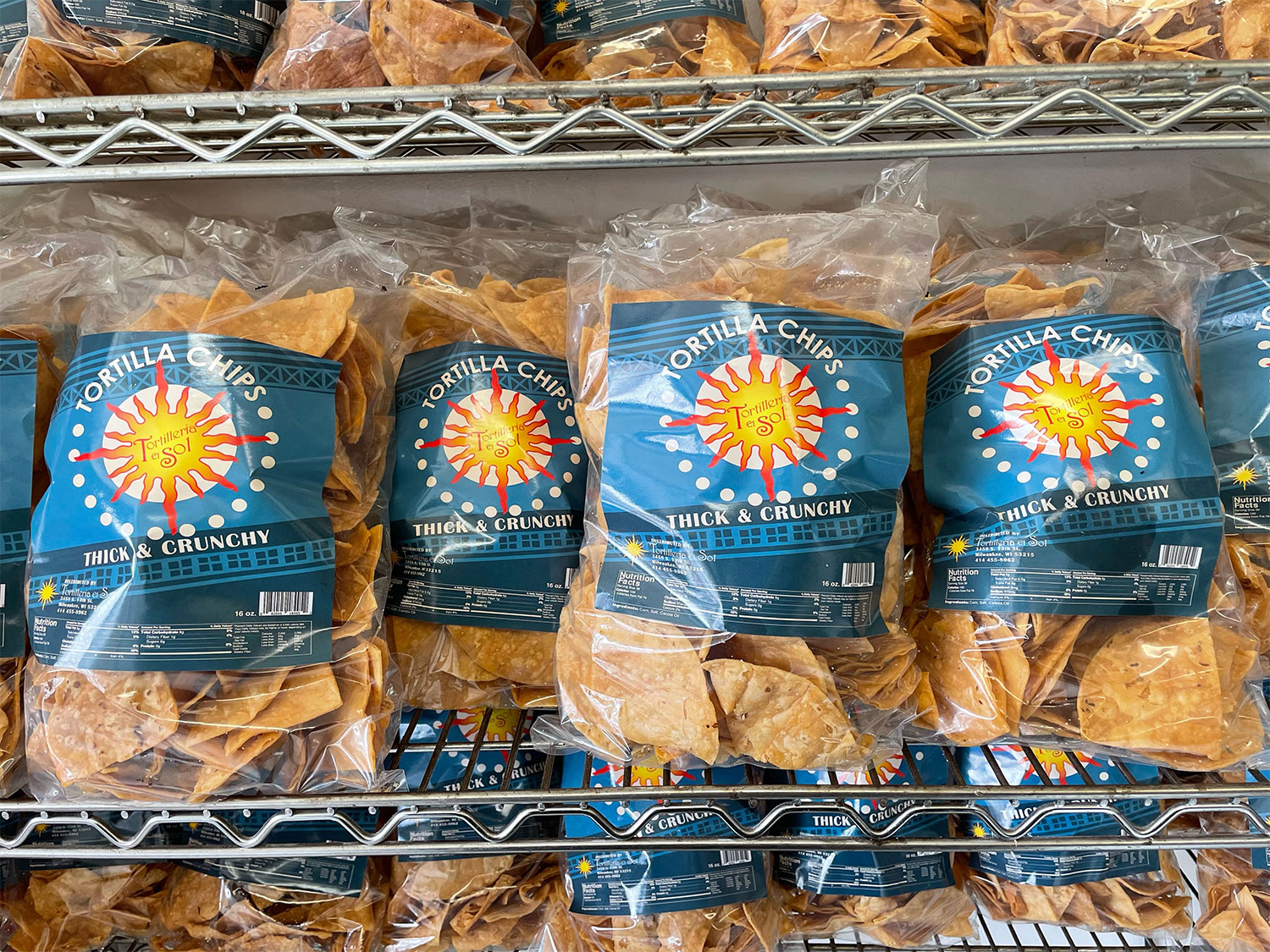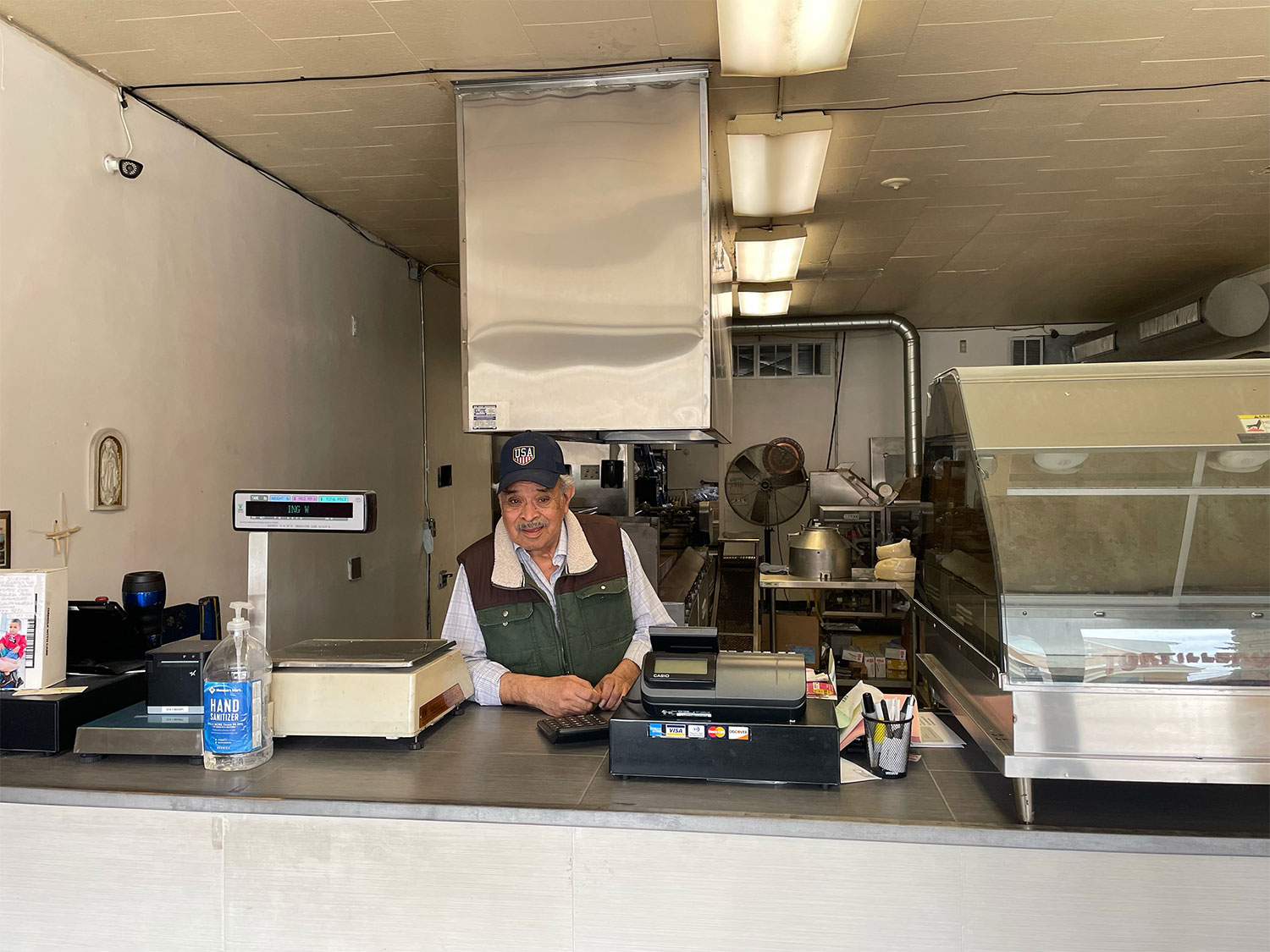 The smells inside Tortilleria El Sol transport you to a Mexican city street corner where the overhead doors are pulled up and people whistle insults at each other, where VW bug taxis haul and sputter up the cobbled roads. A real Mexican tortilleria, right in our city, the only one of its kind. Don't settle for packages when you can get fresh.
Exclusive articles, podcasts, and more. Support Milwaukee Record on Patreon.
---
RELATED ARTICLES
• The sights, smells, and staples of San Juanita Bakery
• Carnitas Machetes chops it up and brings Mexican market vibe to 8th and Rogers