Welcome to Food/Drink Week at Milwaukee Record, brought to you by Milwaukee's new favorite import, Bofferding. From May 13 through May 20, belly up and enjoy a fresh smattering of restaurant visits, beer articles, booze videos, deliciously arbitrary rankings, and some good old fashioned adventure food journalism.
We've said it before and we'll say it again: West Allis has its fair share of gems. Milwaukee's much-maligned neighbor has Wisconsin State Fair, a cool mayor, a solid new brewery that isn't afraid to try weird things from time to time, a wrestling tavern with crazy drink specials, awesome fish fry, and the distinction of being the hometown of Liberace. Adding to all that is the fact that West Allis is home to a downright incredible Peruvian restaurant.
Since opening in 2012, Chef Paz Restaurant (9039 W. National Ave., 414-327-1600) has earned heaps of praise, has garnered oodles of acclaim from respected gourmands, and has enticed people from all across greater Milwaukee to set aside their perceptions about West Allis for long enough to come to the unfairly-panned suburb and enjoy a taste of South America. Recently, we realized the conclusion of our Food/Drink Week would also give us a good reason to return to Chef Paz for a bite. As always, it was well worth the trip.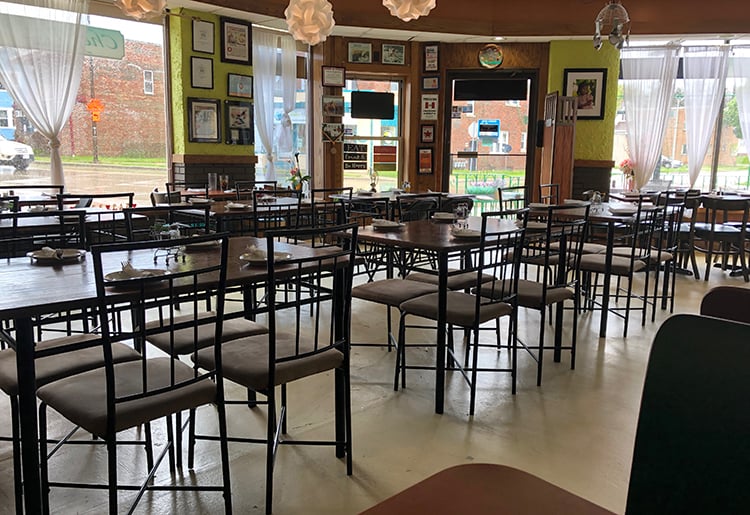 The eponymous "Chef Paz" is Maritza Paz, a culinary whiz who took over a small restaurant location near the interception of 90th and National after another Peruvian place that occupied the space closed just under a decade ago. Despite its limited square footage, Chef Paz manages to have the ability to host upwards of 50 diners at 10 tables, along with five booths situated against the restaurant's lone windowless wall. Even more impressive than the number of people they can comfortably fit into the site is the quality and breadth of menu items the fairly quaint kitchen churns out on a daily basis.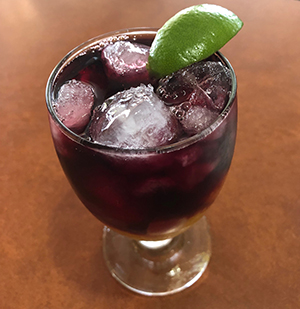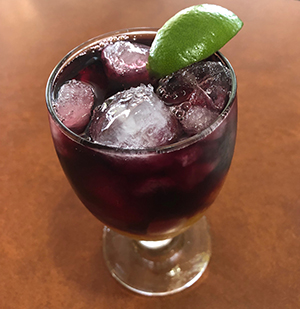 Though the restaurant's primary focus is fare from Paz's native Peru, there are also subtle Spanish and Asian influences that are implemented in dishes like its Arroz Chaufa de Mariscos—a.k.a. "Fried Rice With Seafood"—and Inka Paella. As tempting as both those items were, we opted to stick with the Peruvian theme during our most recent visit.
The one possible exception was the sangria ($6) that started us off. We're already quite fond of Paz's frothy and tart pisco sours, but a mixture of curiosity about the sangria and, more so, not being in the mood to down a half pitcher (the smallest pisco serving available) on our own resulted in us trying—and ultimately liking—a chilled glass of spiked red wine and fresh fruit.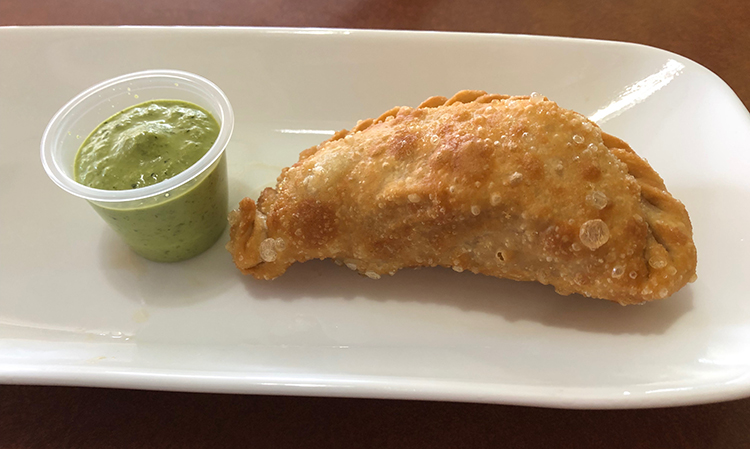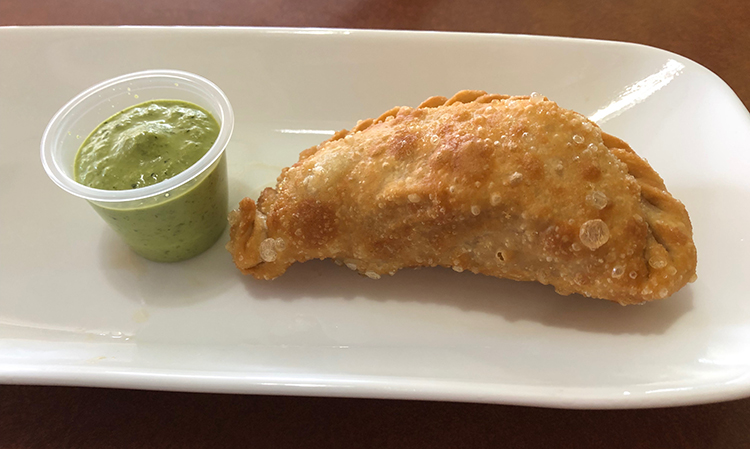 As we sipped the Spanish specialty, we also enjoyed our appetizer. Peruvian Empanadas ($2 apiece) come in three varieties: cheese, beef, and chicken. We opted for chicken and were very pleased with the fried dough pocket that was generously stuffed with shredded and seasoned meat, peas, and raisins. It was great on its lonesome, but we gladly doused it with a liberal smattering of Chef Paz's famous green sauce that's akin to a creamy chimichurri with a welcomed dash of jalapeno heat.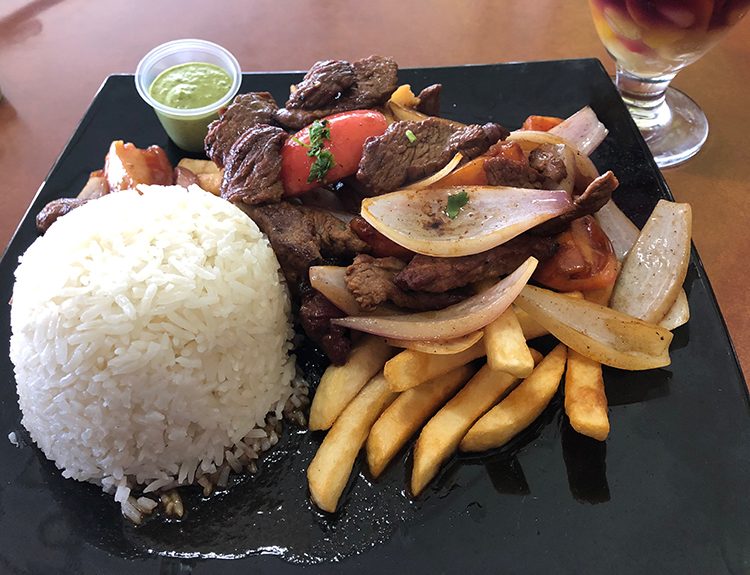 As we were taking our final savory and sauce-slathered bites of the chicken empanada, our main course came. Lomo Saltado ($12) is probably Chef Paz's most popular menu item, and with good reason. It's also become our go-to, though we've also loved chicken- and seafood-centered specialties in previous visits. The Lomo Saltado platter was heaped high with strips of tenderloin steak, as well as sauteed pieces of fried onion and tomato wedges served atop french fries and flanked by a mound of white rice. Fortunately, a container of the magical green sauce also accompanied the entree. As strange as the dual starches might seem to some, the rice and thick-cut fries worked well together and allowed us to alternate flavors and textures on a bite-by-bite basis. As simplistic as the dish was, it was expertly executed and something we'll be thinking about until our next visit.
It's not fair that West Allis is the punching bag of an entire region. There's a lot for the city to be proud of and a number of things that make this misunderstood Milwaukee suburb worth visiting. Chef Paz just happens to be at the top the list.